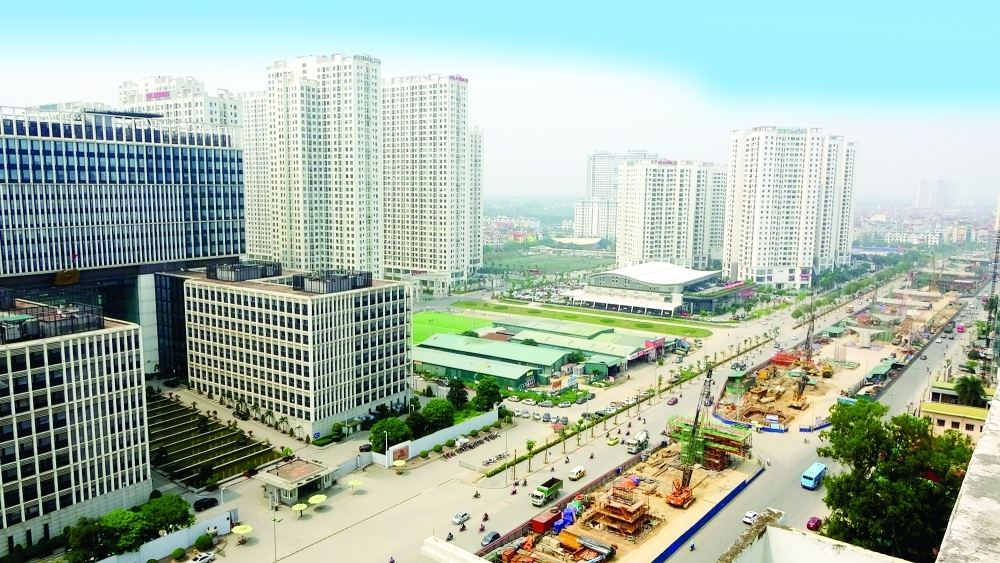 (Photo: Vietnam Economic News)
Out of 207 city-level public investment projects this year, 123 estimated at more than VND13.94 trillion (US$ 597,288,574) were left over from 2019, and 84 new projects have capital of VND1.92 trillion (US$ 82,266,432). The city has opened bidding for 30 of the 84 projects, but the disbursement progress remains slow. In the first three months of 2020, investors and contractors completed 18.8 percent of the public investment volumes with a disbursement rate of 9.8 percent, higher than the 7.2 percent level of the same period last year.
At an April 8 meeting on promoting disbursement of public investment capital in 2020 and on the development of Hanoi's medium-term public investment plan for the next five years, the director of the capital's Department of Planning and Investment Nguyen Manh Quyen said the greatest obstacle to disbursement is the delay in site clearance. Quyen also blamed the "sense of responsibility of the department's staff implementing investment procedures" as not being very high.
In this difficult time of the Covid-19 pandemic, a timely disbursement of investment capital will help contractors complete their projects early, and is seen as a positive solution to stimulate economic growth and ease difficulties for businesses.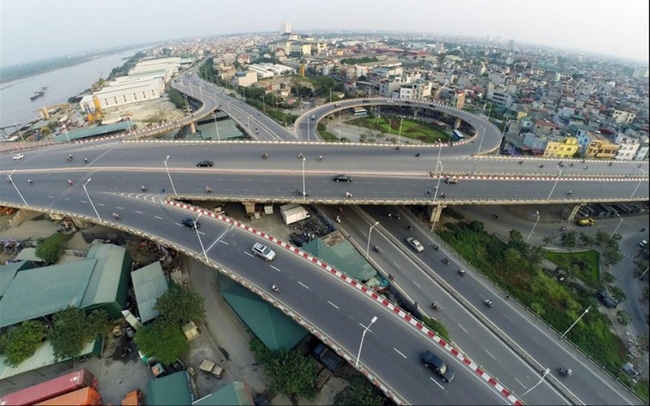 (Photo: CafeF)
The Hanoi People's Committee has said it would not adjust this year's public investment plan, including VND22 trillion (US$ 942,636,200) of its planned capital, VND11 trillion (US$ 4,713,181) forwarded from the previous disbursements, and about VND6 trillion (US$ 257,082,600) assigned from the city's 2019 budget balance. "We need to quickly remove difficulties and accelerate public investment progress, the city will not adjust public investment plans, even though our budget revenue will be affected," said the chairman.
Hanoi will strive to balance its budget revenue by diverting capital from slow or less effective projects (about VND2 trillion - US$ 85,694,200), from the city's 2019 budget balance, salary reform and reserves. In addition, it will propose to the Party Central Committee a budget retention ratio at 35 percent, a specific mechanism to shorten site clearance procedures like the one adopted by Ho Chi Minh City, allowing Hanoi to designate contractors and to disburse ODA projects without influencing the total public investment, reported by Vietnam Economic News.
At a recent online conference of the Government with ministries, branches and localities, Hanoi Party Committee Secretary Vuong Dinh Hue affirmed that although the budget in the area could be reduced by VND 10,000-15,000 billion (US$ 428,471,000 - US$642,706,500) due to the epidemic, Hanoi decided not to cut public investment, but to reduce recurrent expenditure by 5%, after having dropped by 10% compared to the previous estimate. According to Mr. Hue, if the disbursement is nearly VND 40,000 billion (US$ 1,713,884,000) by the end of the year, this will be a great resource to solve urgent projects on social security and essential works of the Capital. The Hanoi Party Committee has directed the establishment of a steering committee to review and remove bottlenecks to accelerate the progress of public investment projects.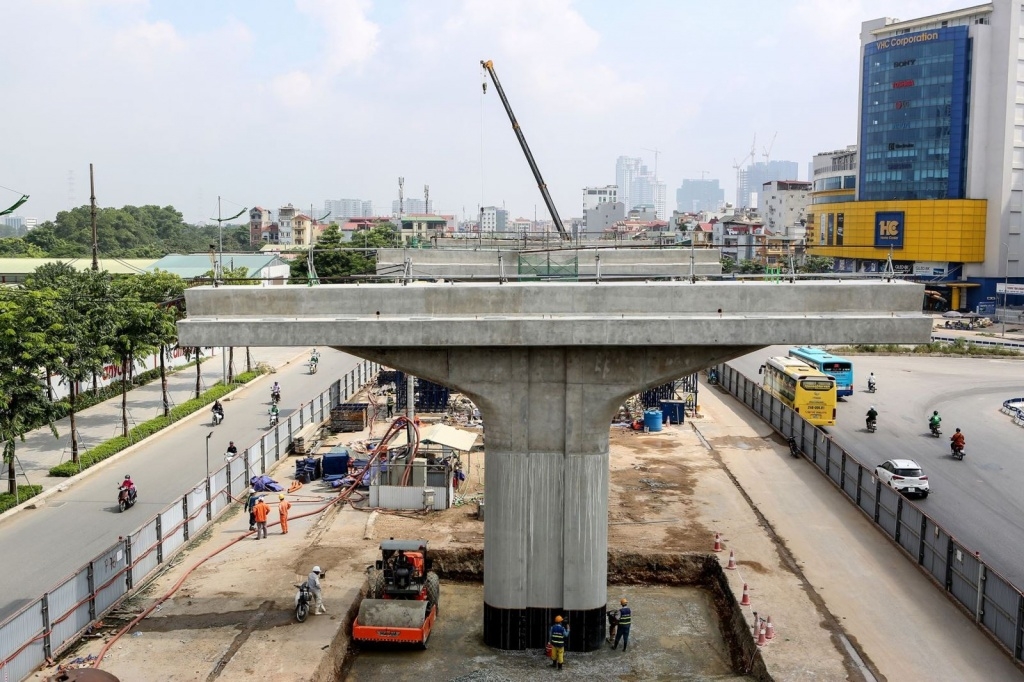 (Photo: Construction News)
Hue asked the Party's Committee and the Chairman of the City People's Committee to set up a working group to accelerate the disbursement progress, regularly hand over meetings, coordinate, clearly identify the responsibilities of each agency, and each statistic that is stuck with. personal responsibility and time limit for completion of site clearance, unit pricing, design, construction and appraisal of works.
Along with upholding the responsibility of the head, the City Party Committee Secretary requested the Party Committee of Hanoi People's Committee to direct the agencies to promulgate standards of works. Regarding institutions and policies, Hanoi proposes the Prime Minister to allow the application of specific mechanisms and processes on site clearance like HCMC is implementing; according to CafeF.
Hanoi considers the task of promoting disbursement of public investment as the second most important task, after the prevention of COVID-19 epidemic. That is the goal emphasized by the Hanoi City Party Committee leader on the issue of promoting disbursement of public investment, reported by VTV.
Hanoi City People's Committee data show that the city's five-year medium-term public investment plan (2016-2020) was updated and adjusted on December 4, 2019 with total capital of more than VND107.3 trillion (US$ 4,597,493,830)
From the beginning of the medium-term period, the city has allocated more than VND101 trillion (US$ 4,327,557,100). The remaining capital of nearly VND6.3 trillion (US$ 269,936,730) will continue to be allocated in 2020 once plans for public investment projects and tasks are completed in accordance with regulations.
However, accumulated disbursement in this period until January 31, 2020 reached only VND67.49 trillion (US$ 2,891,750,779), equal to 85.3 percent of the assigned plan in the 2016-2019 period and only achieved 62.9 percent of the total plan of medium-term public investment capital approved by the Hanoi People's Council.
Thus, the remaining workload of 2020 - also the last year of the term - is very heavy, requiring departments, agencies, people's committees of districts, towns and investors to accelerate the disbursement progress.
To do so, the city asked agencies and units to develop the 2020 public investment plan compatible with the Covid-19 epidemic; review projects in prioritized order; promptly complete investment procedures, and ensure a capital allocation plan in 2020 for key projects before June 30, 2020.
The city also urged investors to cooperate closely with districts and towns to speed up compensation, site clearance, design, cost estimates and bidding; complete payment documents within four days from the time of acceptance; and implement disbursement, site clearance, and payment in a flexible manner.
Candy Lee