Hanoi's countdown event for 31st SEA Games scheduled to take place next month
Hanoi will host a countdown ceremony, organized by the General Department of Sports and Physical Training on November 15 to mark the country hosting the 31st Southeast Asian Games (SEA Games) and the 11th ASEAN Para Games in 2021.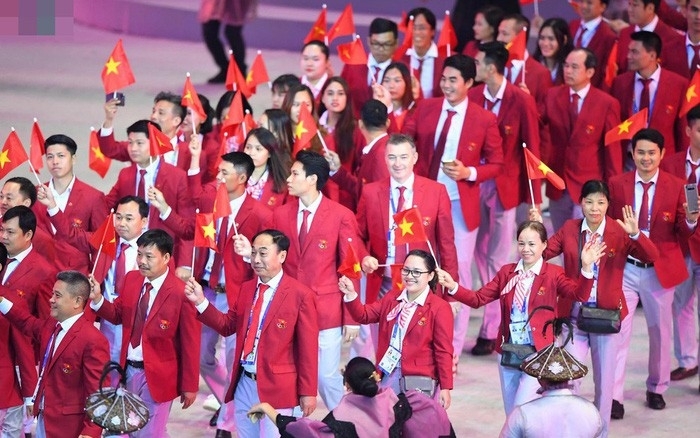 The Vietnamese sports delegation march during the opening ceremony of the 30th SEA Games in the Philippines last year. (Photo: VOV)
According to Vietnamnet, the countdown celebration will signal the start of a series of activities in the buildup to the opening ceremony of both the SEA Games and Para Games which will get underway in Vietnam next year.
During the event, the organising committee of the Vietnam SEA Games and the ASEAN Para Games will announce the competition's logo, mascot, and slogan, whilst also holding a torch relay and a ceremony to initiate the start of the games, according to Vietnam Net. Four additional sports for the Games as recommended by the member countries, namely Jujitsu, E-sports, triathlon and bowling will also be announced.
Besides these, the organisers will also officially launch the promotional campaign for the 31st SEA Games and 11th ASEAN Para Games in 2021 via the mass media.
From November 19 to 21, the South East Asian Games Federation (SEAGF) Council will convene its second virtual meeting to discuss issues related to the 31st SEA Games.
The 31st SEA Games will take place from November 21 to December 2, 2021 in Hoan Kiem Lake, Hanoi and a number of adjacent localities, Nhan Dan said.