Hanoi's JICA funding south ring road No 3 officially opens to traffic
Hanoi, October 11, 2020 – The Mai Dich - South Thang Long Section of Hanoi's Ring Road No.3, funded by the Japan International Cooperation Agency (JICA)'s ODA loan, was officially opened to traffic on October 11 after 2 years and 4 months of construction.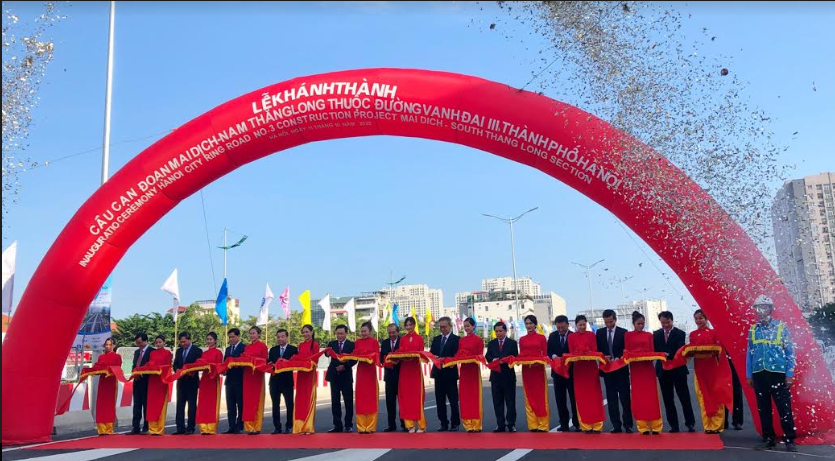 Ribbon cutting of the Inauguration ceremony of Hanoi City Ring Road No.3 Construction Project, Mai Dich-South Thang Long section. Photo: JICA
The "Hanoi City Ring Road No.3 Construction Project (Mai Dich - South Thang Long Section)" aims to construct a high-standard inner-city expressway in the western section, connecting the Mai Dich intersection and the South Thang Long intersection of Ring Road No. 3 which runs along the outskirts of the capital city. The 5.4-km section has 4.8km of viaduct.
JICA and the Government of Vietnam signed a Loan Agreement worth 20,591 million yen in 2013 to implement the project which started construction in 2018.
JICA has a long history of cooperation for the development of Ring Road No.3 in Hanoi. Japanese ODA Loans were provided for the "Red River Bridge Construction Project", "Hanoi City Ring Road No.3 Construction Project", and "New National Highway No.3 and Regional Road Network Project".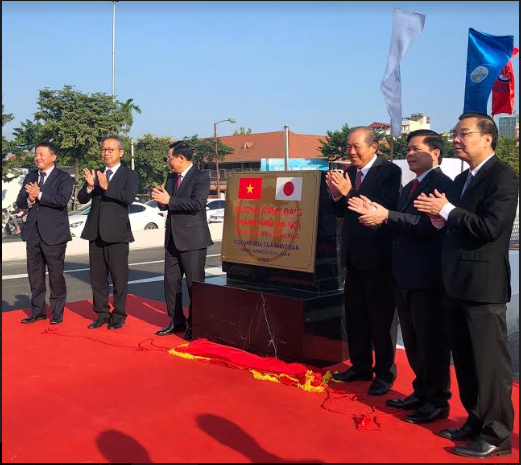 From the left to the right: Mr. Shimizu Akira, Chief Representative of JICA Vietnam Office; Mr. Yamada Takio, Ambassador of Japan to Vietnam; Mr. Vuong Dinh Hue, Secretary of the Hanoi Party Committee; Mr. Truong Hoa Binh, Deputy Prime Minister of the Socialist Republic of Vietnam; Mr. Nguyen Van The, Minister of Transport; Mr. Chu Ngoc Anh, Chairman of Hanoi People's Committee attending the Opening of Vietnam - Japan Friendship Project Remark. Photo: JICA
In 2007, the Thanh Tri Bridge (Red River Bridge) connecting to Ring Road No. 3 was completed. After that, the Northern and Southern approaching roads of the bridge opened to traffic respectively in 2009 and 2010. Subsequently, in 2012, a 9km-section connecting the intersection of National Highway No.32 with the North side of Linh Dam Lake, which is the Southwestern section of Ring Road No.3, opened to traffic. Finally, in 2014, the section connecting Hanoi and Thai Nguyen city was also completed.
In 2020, with the opening of the Mai Dich - South Thang Long Section, the development of the Ring Road that can bypass the city center is completed, helping to reduce traffic congestion for the city center and to promote logistical efficiency, thus contributing to the economic development in this region.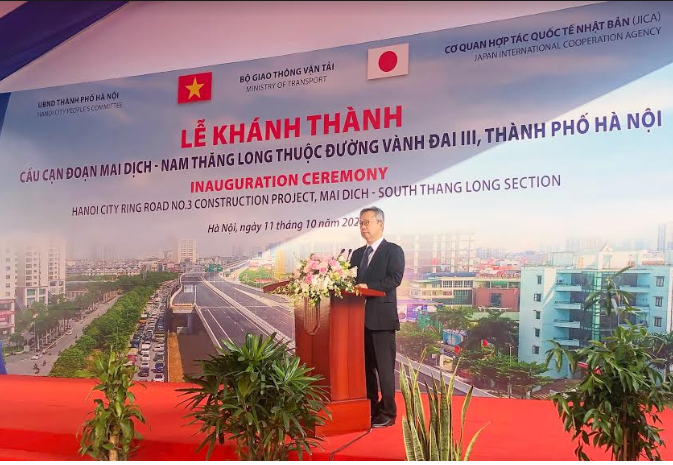 Mr. Yamada Takio, Ambassador of Japan to Vietnam, delivering speech at the Inauguration Ceremony. Photo: JICA
Under the COVID-19 situation, the Government of Vietnam's policy chose to continue implementing public works while ensuring safety precautions for workers. The continuance of all JICA's ODA-Loan projects, including this one, have sustained employment, thus contributing to support the economy. On the other hand, infrastructure development is also very important from the perspective of improving investment environment and attracting foreign direct investment.
Vietnam still faces bottlenecks in view of basic infrastructure. JICA will continue to support Vietnam's socio-economic development by implementing transportation infrastructure projects, under the policy of the Government of Japan of "Partnership for Quality Infrastructure".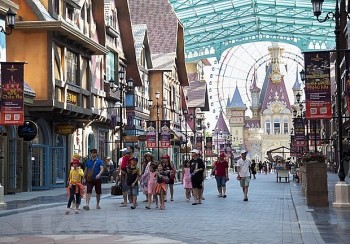 National
Vietnam News Today (October 29): Vietnam records 4,876 new local Covid cases; Vietnam ready to welcome sport teams to SEA Games 31 in mid-May 2022; HCMC vaccinates 40,000 children against Covid; No seven-day quarantine planned for foreign tourists with negative Covid tests.