Heading to the South and exploring the beauty of Go Cong town
Go Cong Town in Tien Giang Province is an appeal destination for international tourists with old Western house-style architecture blending with modern works.
According to Youngster (thanhnien), Go Cong town is located just over 60 km from Ho Chi Minh City if you travel towards My Loi bridge, cross the Vam Co river. Since the bridge running along Highway 50 was inaugurated, Go Cong has become boisterous and crowded.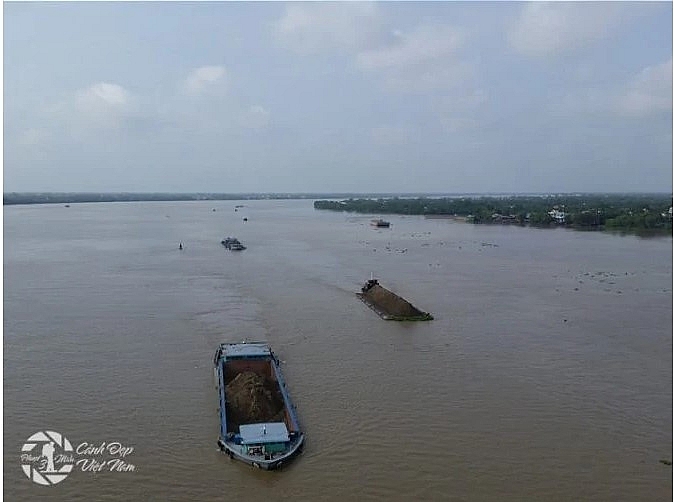 Scene from My Loi bridge. Photo: Phuot3mien.
When it comes to this land, tourists thought that they were lost in a miniature "old town" in the heart of Europe. But Go Cong is a town embraced by the Mekong River to pour salty alluvial drops accumulating all year.
The tour started from the old Go Cong market. It was built in 1916 but still maintains trade with agricultural products of the neighboring areas. Although the government has built a new market nearby, the old one is still busy.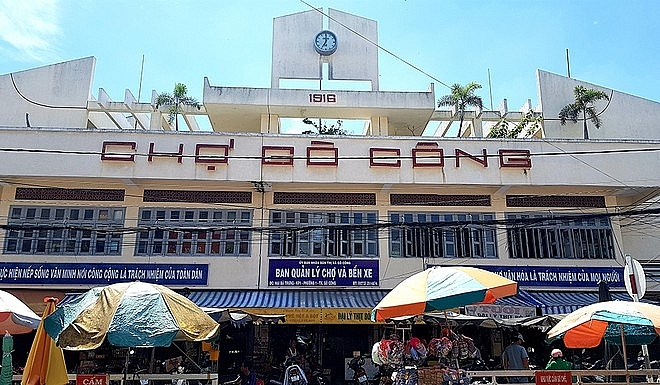 Go Cong market. Photo: Quach Duy Thinh.
In addition, a long-standing historic building is located near the market was the Doc Phu Hai house. The work was built in 1860 and was the residence of Mrs. Tran Thi Sanh (wife of the national hero named Truong Dinh). After entering the temple to take refuge, Mrs. Sanh left home for her children. After that her granddaughter married Doc Phu Hai and lived in this house. This is the oldest one remaining in Go Cong market.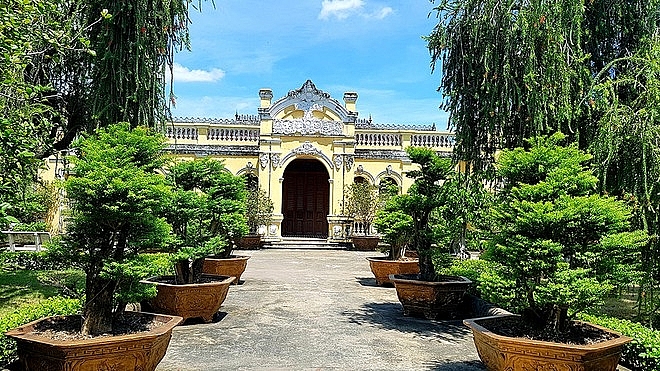 Doc Phu Hai's building in Go Cong. Photo: Quach Duy Thinh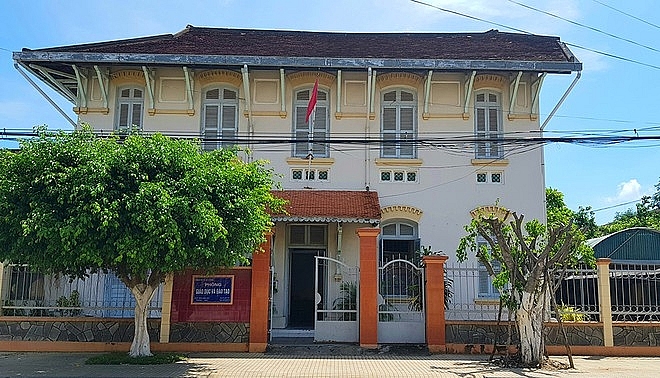 A long-standing historic building in Go Cong. Photo: Quach Duy Thinh.
Besides, Go Cong has Trung temple being majestic and magnificent. The communal house named Quang Trieu located nearby also evokes many images of Chinese people who used to live together. The yin-yang roofs being full of moss and the old brick floor make travelers feel like wandering in nostalgic eternal beauty.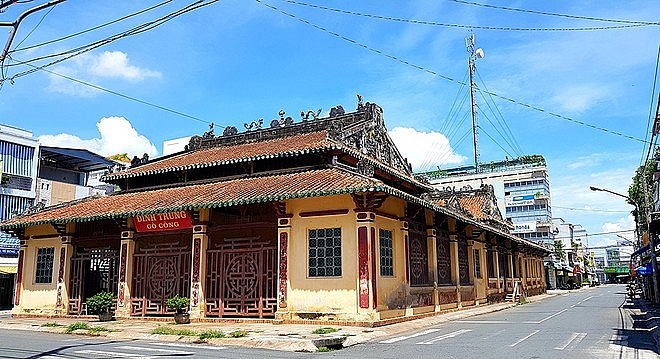 Trung temple. Photo: Quach Duy Thinh.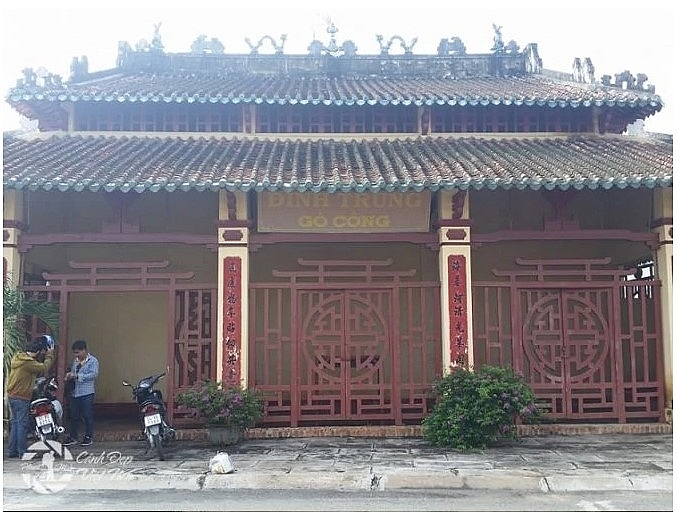 Trung temple. Photo: Phuot3mien.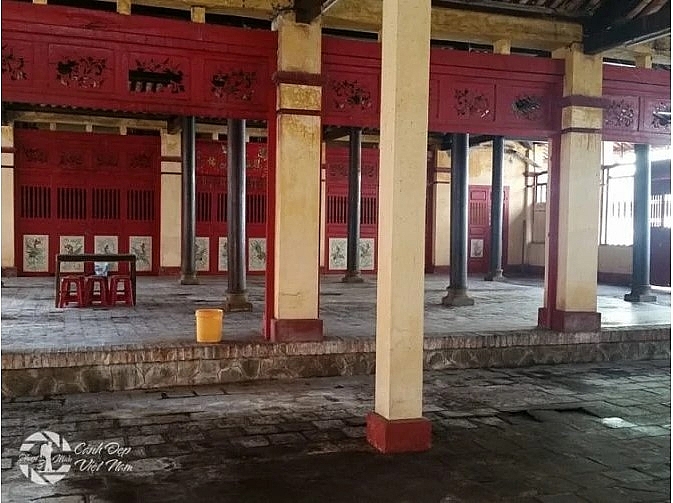 Trung temple. Photo: Phuot3mien.
The Palace of Chanh Tham Bien Go Cong is also a must-visit place. After more than 100 years, this building began to degrade and disused, but it is preserved by the government to keep its beauty forever.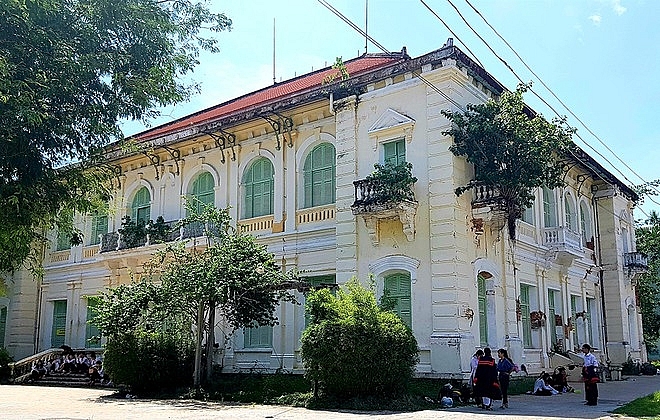 Bien Go Cong's building. Photo: Quach Duy Thinh.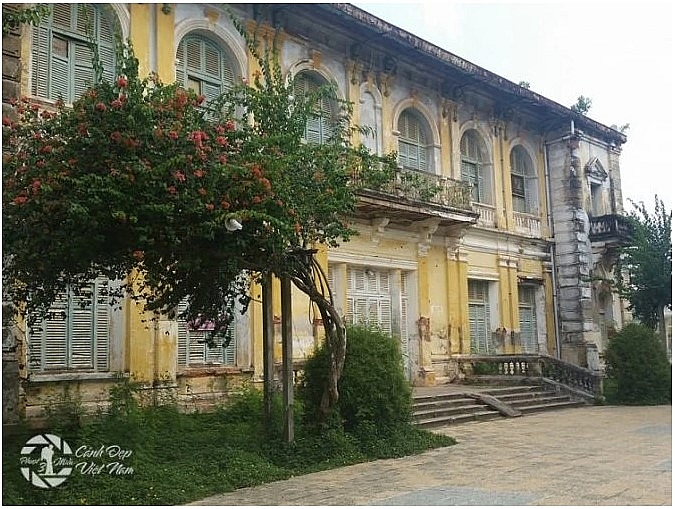 Bien Go Cong's building. Photo: Phuot3mien.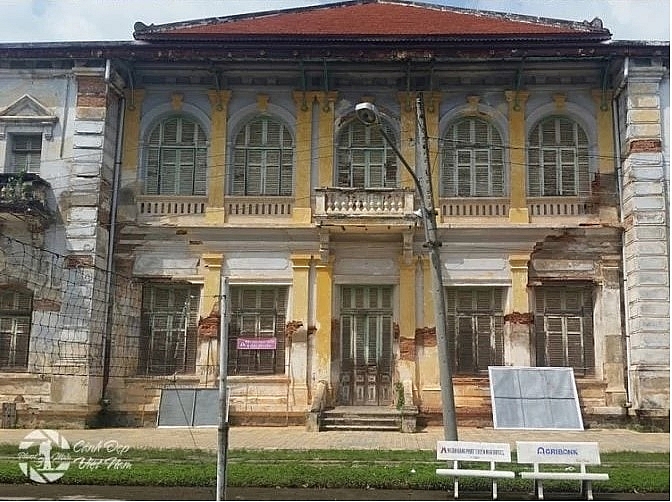 Bien Go Cong's building. Photo: Phuot3mien.
It is noted that tourists should visit Long Hoa commune to come to the workshop and buy shrimp paste as a gift for family and friends. This is a specialty of Go Cong made from silver shrimp with red liquid. Tourists will definitely have a very memorable day and memories when exploring the beautiful scenery in Go Cong - a small town in Tien Giang with wealth of architecture and experience for visitors.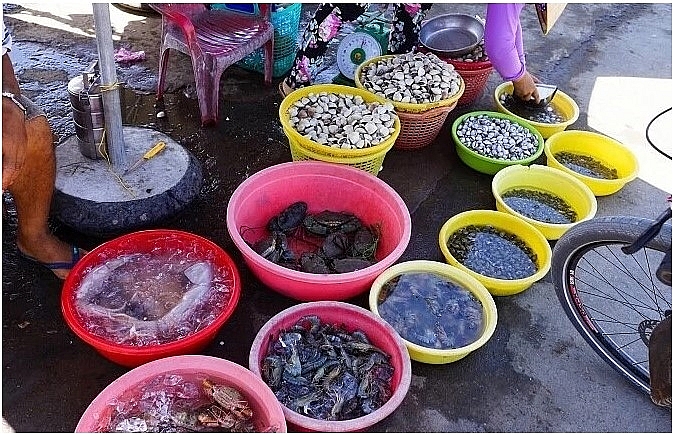 Seafood in Go Cong. Photo: Phuot3mien.