Impressive café from shabby bricks emerges in southern of Vietnam
A recently opened coffeeshop in My Tho, Tien Giang, which was built with over 3000 old bricks, amazed visitors with its cool green space.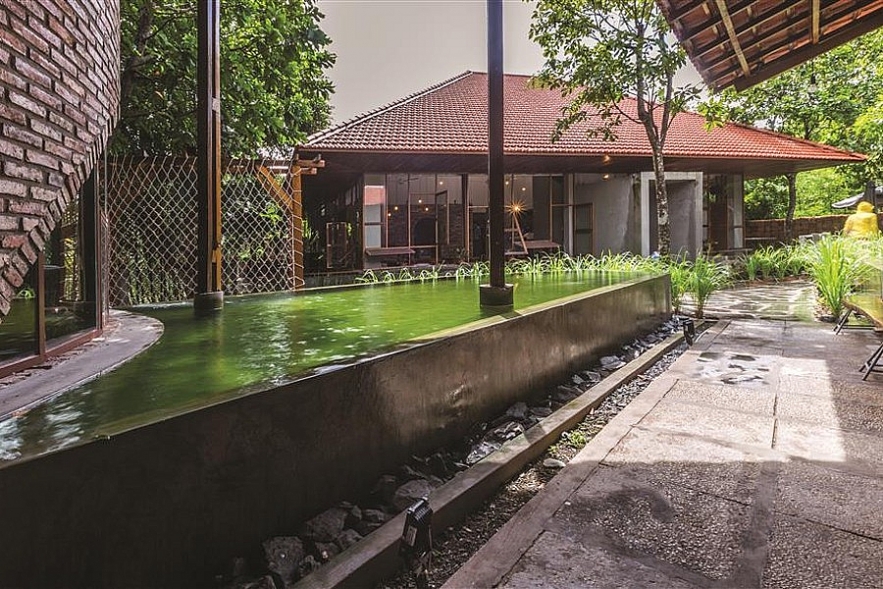 The café was built on a 1-hectare area located in a quiet neighborhood in the centre of My Tho City (Tien Giang province), consisting of 3 compartments located around a lake. The idea of this special café has been nurtured by the owner, an antiquarian who has a great passion for coffee for a long time. He bought over 3000 bricks from the hundred-years-old dismantled French buildings in Tien Giang to build the café of his dream. (Photo: VOV)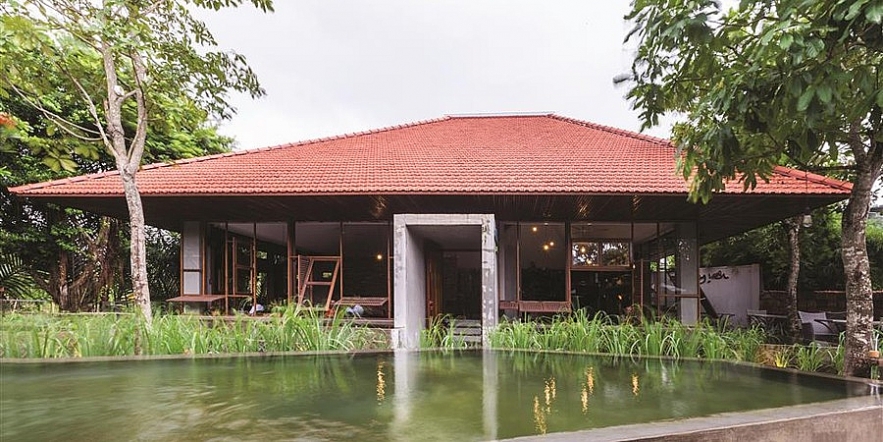 After 2 years of construction, the café has been completed using old bricks, doors, and roofing tiles from the dismantled French-colonial houses, which helps to bring back the old-time memories through an airier space. The biggest compartment is the main space of the coffee shop, while the other two serve as multifunctional areas. Around the lake, the owner planted many citronella trees to create a countryside-like space. (Photo: VOV)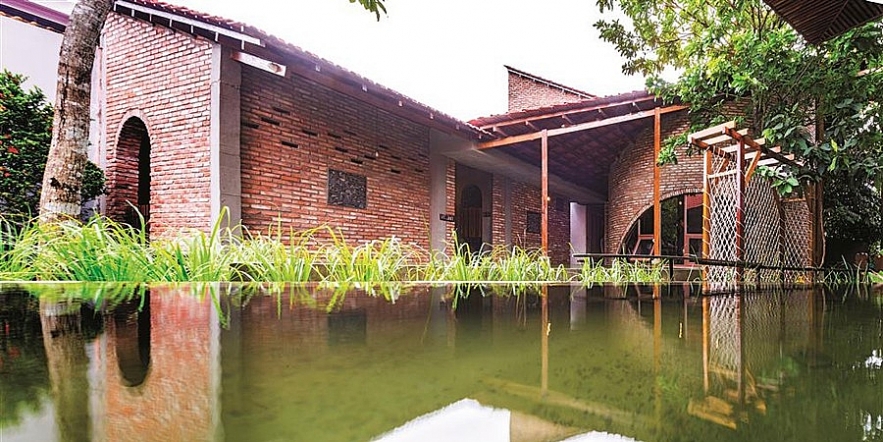 The cafe was built in a simple style with a touch of modernity, using unpainted brick walls to create a rustic feeling. The architects designed the café based on the natural surroundings, as trees and small canals around the area were kept unchanged to maintain the natural airy space. Photo: VOV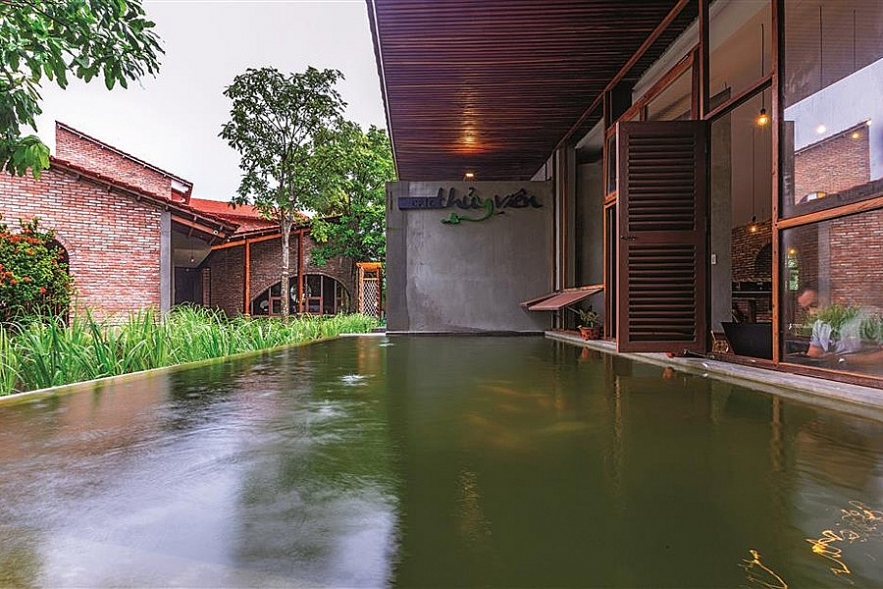 Water is perfect for creating landscapes and cooling down the air. Photo: VOV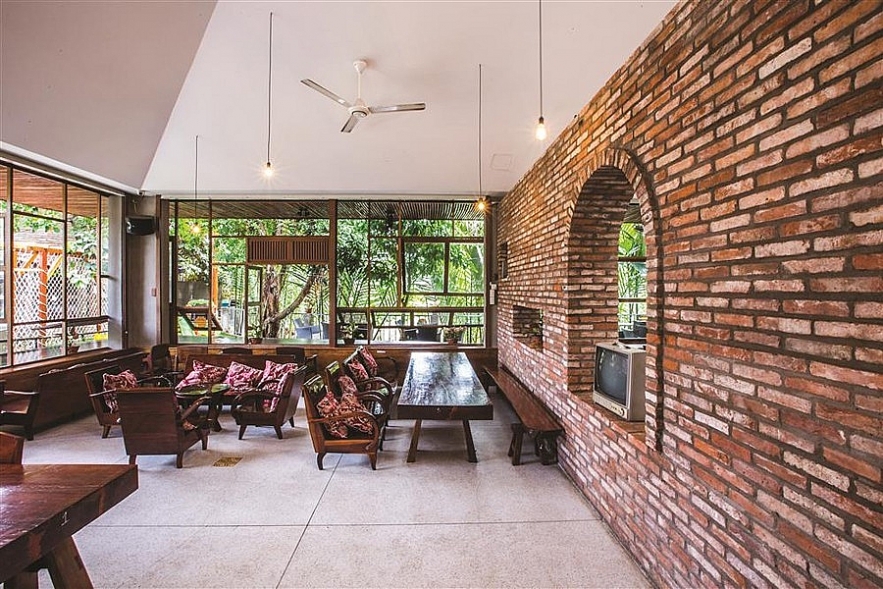 The main compartment looks out on the garden through the big windows. All the walls were built from the shabby bricks, bringing the rustic feeling for anyone visiting the café. Even the furniture design feels like a walk down memory lane. Photo: VOV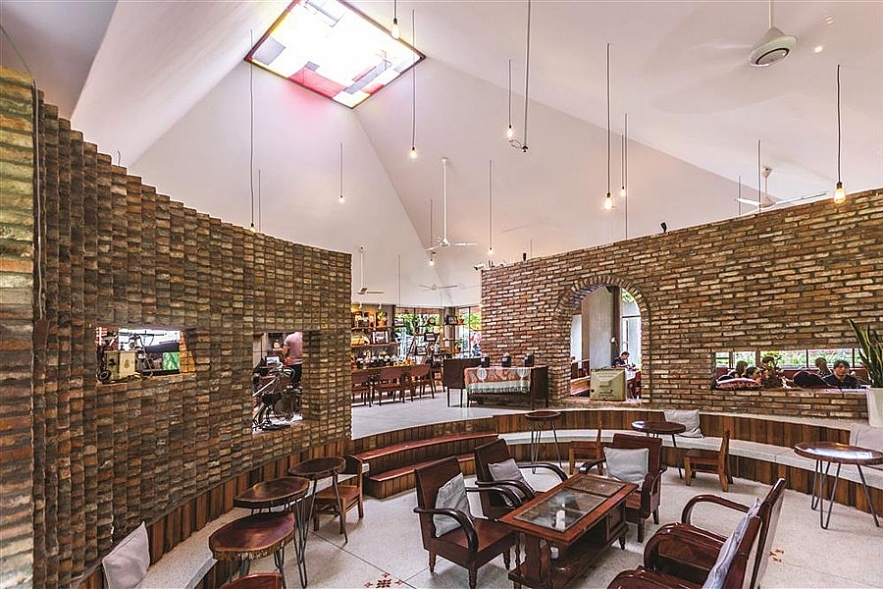 The smart arrangement of the walls and all the holes gives the café a private yet connected space, while the difference in floor levels made it look even more interesting. Photo: VOV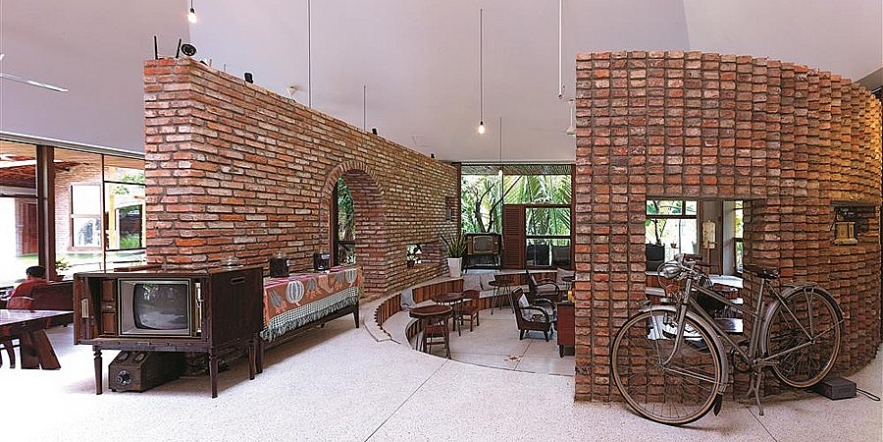 Antiques are hands down an important part of the coffee shop's design. Photo: VOV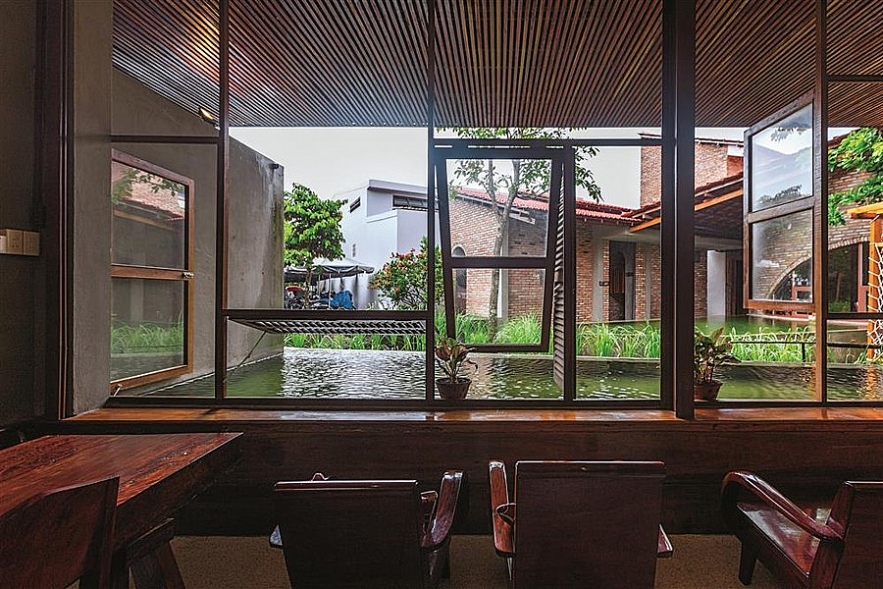 Wooden furniture brings intimacy, with all seats look out on beautiful nature. Photo: VOV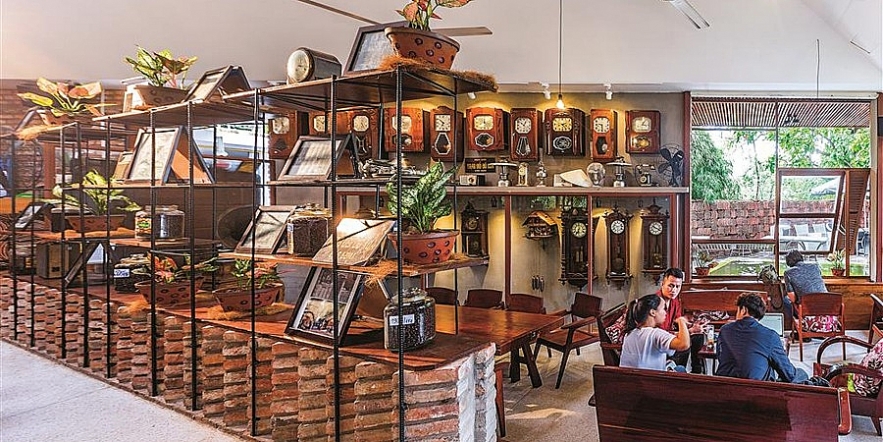 Antique and decorations shelves are also made of old bricks. The liberal features of modern architecture and old materials bring a very special feeling. Photo: VOV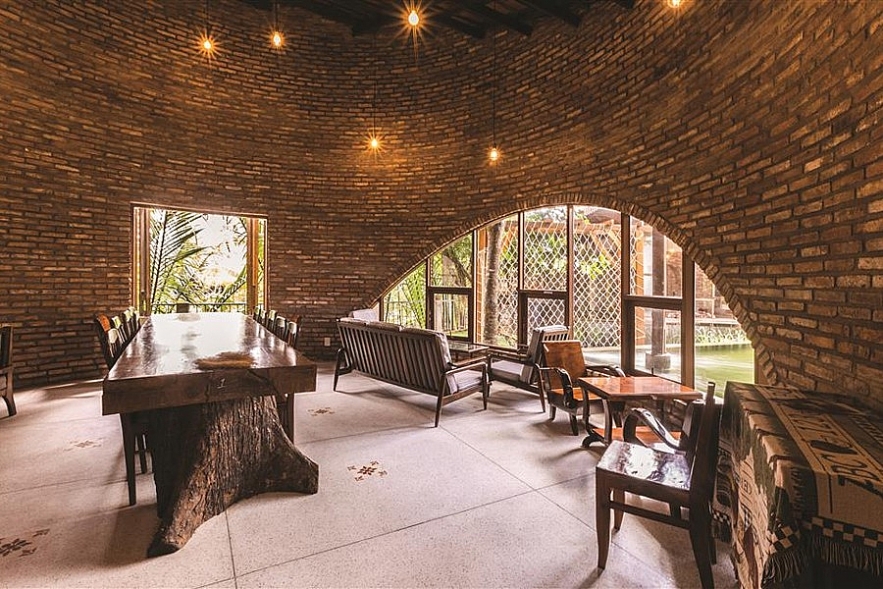 The café impressed visitors with multifunctional furniture, curved walls, and an arch-shaped window. Photo: VOV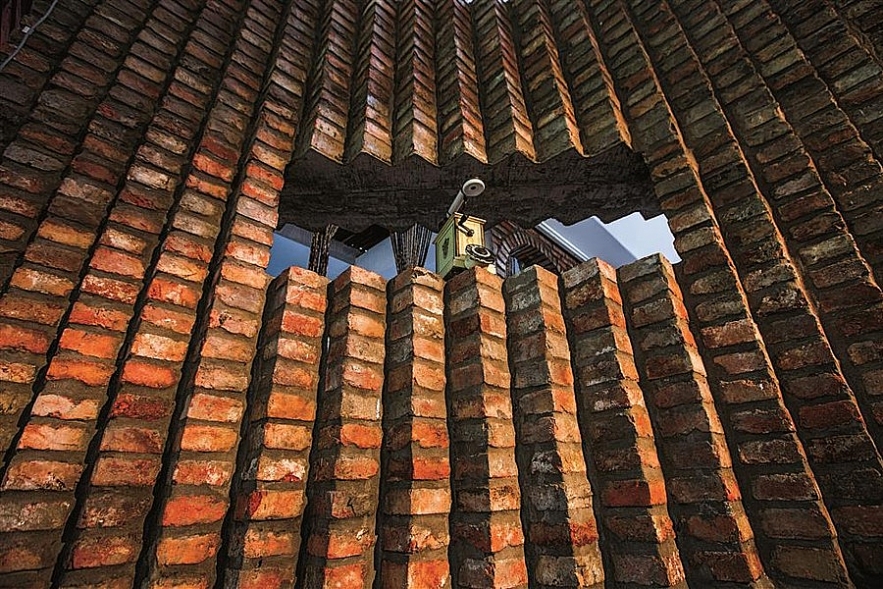 Meticulously-built bare bricks walls. Photo: VOV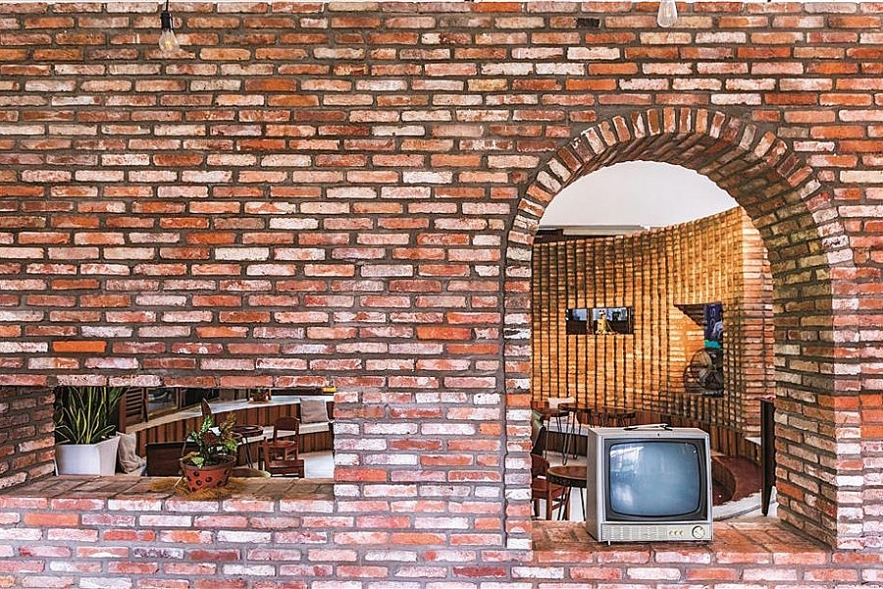 This special coffeeshop is a mixture of modern style and old materials, of the Western Vietnamese people's liberal lifestyle and Europeans' designs, of hundred-years-old antiques and the present life's breeze. All the kinds of mixture that seemed incompatible at first, turned out to be a perfect congruous match. Photo: VOV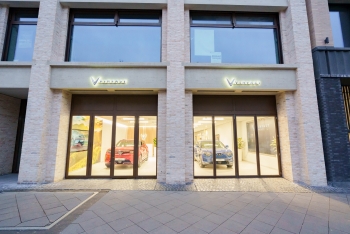 Economy
VinFast has officially opened its first two VinFast Stores in Cologne, Germany, and Paris, France.