Health Benefits of Herbal Teas
Over the time, tea has proven to be one of the healthiest drinks in the world. With the right ingredients and methods, one can actually gain a lot of health benefits of drinking herbal tea
With a little change in the lifestyle and a cup of herbal tea everyday, one can actually observe a difference in their body, according to Times of India.
Given the lifestyle of urban people these days, herbal tea is a boon to mankind as it provides specific benefits-including digestion, detoxification and weight loss. Rich in antioxidants, minerals and vitamins, it not only makes your body healthy but also helps in relaxing, recovery and refreshing your mind.
If you're looking at gaining health benefits, then you should absolutely stay away from products that contain essential oils and flavors. It is very important to drink herbal tea that is 100 percent natural. Here are some benefits that this miraculous drink provides us.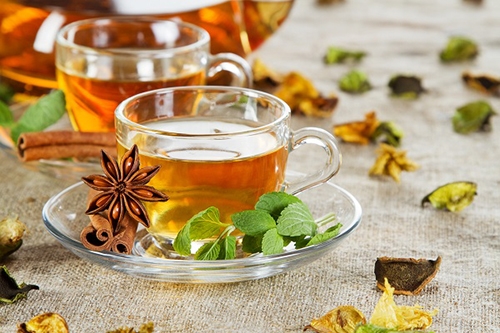 Herbal tea does wonder for your health in many ways. Photo: Kham Suc Khoe Sinh Ly
Anti-ageing
Antioxidants found in herbal tea helps in slowing down the ageing process. They also prevent free radical damage and restores the age of your cells in the body. This makes your skin look flawless and younger.
Detoxification
Herbal tea is "the drink" if you wish to detoxify your body. Given the number of festivals we ceelbrate in India and the fact that weddings, too, are no less than a festival, we do need a detoxify our body on a regular basis to enjoy and keep healthy, all at the same time!
Aids in digestion
A cup of herbal tea after meals helps in digesting your food easily. Herbal tea is rich in spearmint that smoothens the digestive system and acts as an appetite suppressant, reducing the urge to overeat.
Reduce inflammation
The herbal teas contain anti-inflammatory properties to help relief everything from gastrointestinal distress and arthritis to headaches and hemorrhoids. Herbal teas like peppermint, ginger, turmeric and eucalyptus teas are great for inflammatory problems.
Weight loss
No matter how slim a person is, they would always want to lose more weight. Herbal tea rich in functional ingredients like physillium husk, fennel and lemongrass help you to burn fats and also helps in boosting metabolism.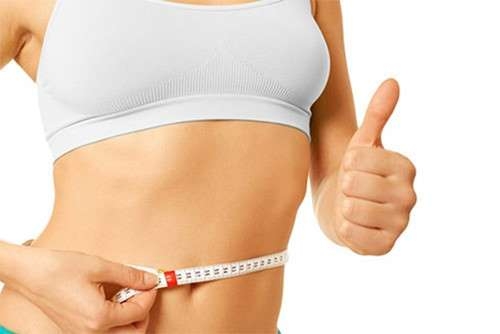 Photo: Kham Suc Khoe Sinh Ly
Boost immune system
The antioxidants and vitamins found in herbal teas are great for helping fight disease and infections, protect against oxidative stress, and lower the risk of chronic disease. Some of the best immune-boosting herbal teas are elderberry, echinacea, ginger, and liquorice root tea.
Anti-nausea
People who regularly suffer from nausea and vomiting, herbal teas will work magically for them. Because provides almost instant relief from nausea, pregnant women should drink a couple of glasses of herbal tea every day.
Relieve stress
Herbal tea like chamomile tea is best to release stress and treat insomnia. It also soothes the mind and release chemicals in the brain that fight stress and depression.It can also act as a mild antidepressant for those who suffer from depression.
Health benefits of different types of herbal teas
Chamomile Tea
• Sleep assistance
• Anxiety reduction
• Lower blood sugar
• Reduced inflammation
• Cold treatment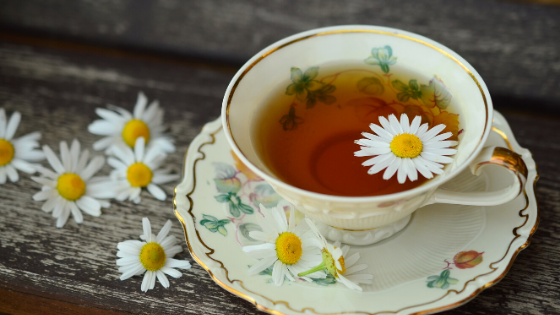 Photo: Iora Primary Care
Ginger Tea
Fresh ginger itself is a powerful superfood. When made into tea, it becomes a warm and comforting beverage packed with health benefits, according to Medical News Today. Ginger tea health benefits include:
• Digestion aid
• Heartburn reduction
• Inflammation reduction
• Improved blood circulation
• Immune system support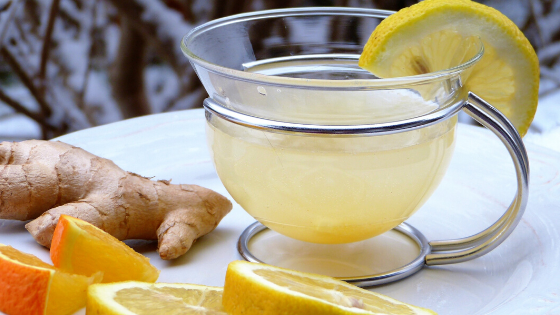 Photo: Iora Primary Care
Green Tea
For those that like a little caffeine in their routine. In addition to giving you an energy boost, it has a ton of wonderful immune-boosting effects. And it has less caffeine than coffee or black tea if you're monitoring your caffeine intake. Green tea health benefits help:
• Improve brain function
• Boost metabolism
• Boosts your immune system
• Enhance dental health
• Reduce cancer risk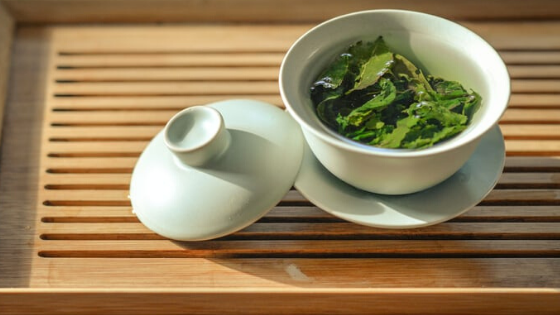 Photo: Iora Primary Care
Rosemary Tea
Other seen as a savory herb, Rosemary actually packs a lot of great health benefits that make it a perfect option for tea. Some of its supposed health benefits help:
• Reduce inflammation
• Improve digestion
• Enhance memory
• Prevent brain aging
• Reduce cancer risk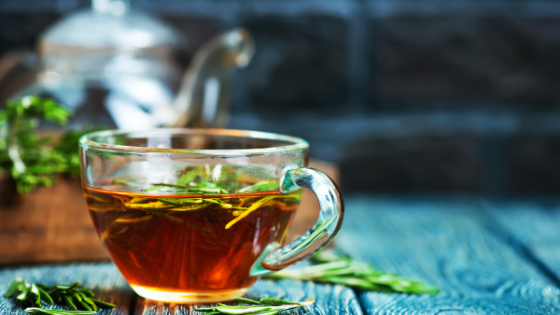 Photo: Iora Primary Care
Eucalyptus Tea
We all know eucalyptus as being a great aromatic, but as a digestif, it has some impactful benefits as well, such as:
• Respiratory system support
• Reduced inflammation
• Antibacterial properties
• Lower blood sugar
• Enhanced dental health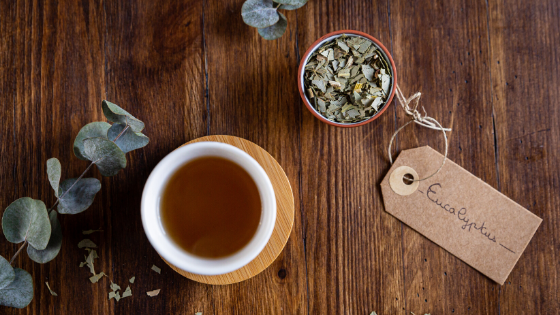 Photo: Iora Primary Care
Herbal tea is a really popular type of tea in Vietnam. Due to many different herbs growing up here, Vietnamese often use them in food and drinks. If you are eating a Vietnamese meal, there will be small herb strips elegantly lacing your dish. The main features of herbs are their health benefits and beautiful appearance.
Vietnam has the best climate for growing herbs. Peppermint, artichoke, ginger – all of them need sunshine and warmth. Vietnamese gardens always have brilliant displays: the herbs look bright and are full of contrast.
Vietnamese love experimenting with tea tastes. That's why many varieties of herbal tea exist here, including the three most popular below:
Ginger tea
People have been using ginger in the treatment of diseases for thousands of years. Plain ginger tea is neither sweet nor savory. It's more herbal in flavor, like a somewhat grassy tea without the bitterness. Ginger teas are often mixed with citrus and other fruits, which blend well with the earthy taste.
Artichoke tea
Artichoke tea is made from the flower, leaf and stem of the artichoke. The taste is smooth, nutty, earthy and sweet. I definitely would not recommend adding milk or sugar to this brew – the flavour is full and complete enough as it is.
Lemongrass tea
This type of tea tastes so fresh and citrusy. Lemongrass tea has a light aroma and appearance. It is a perfect evening drink, creating calm and attuning to the thoughts.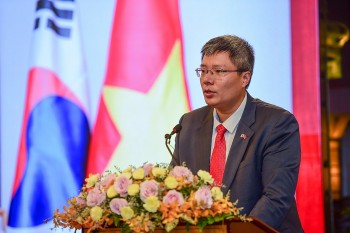 Viet's Home
Tran Hai Linh, member of the Central Committee of the Vietnamese Fatherland Front, chairman of the Vietnam-Korea Business & Investment Association (VKBIA) shared with the Vietnam Times about strengthening the capacity to promote Vietnamese culture to the world.