Heart-warming moments of elderly Vietnamese couple
It is said that love is not a matter of counting the years but making the years count. This has been proved by touching moments of an elderly couple in Hoi An.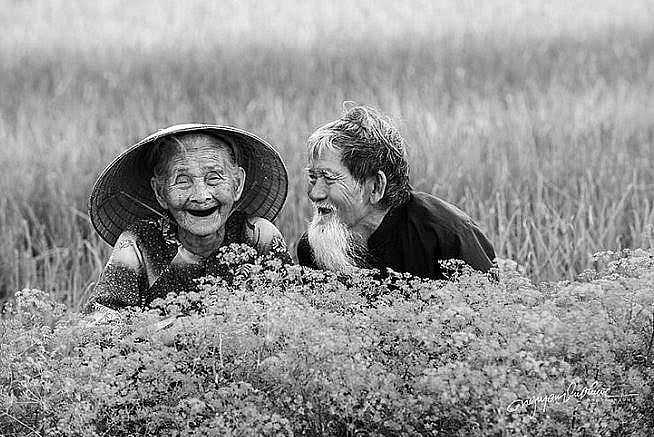 Photo: Nguyen Vu Phuoc
Le Van Se, 96-year-old man lives in Hoi An, Quang Nam Province. He fell in love with his wife Nguyen Thi Loi in their 30s and got married 10 years later, before he joined the army to fight for the nation. Taken prisoner after skirmish, he finally returned home in 1954 to reunite with his anxious, but patient wife.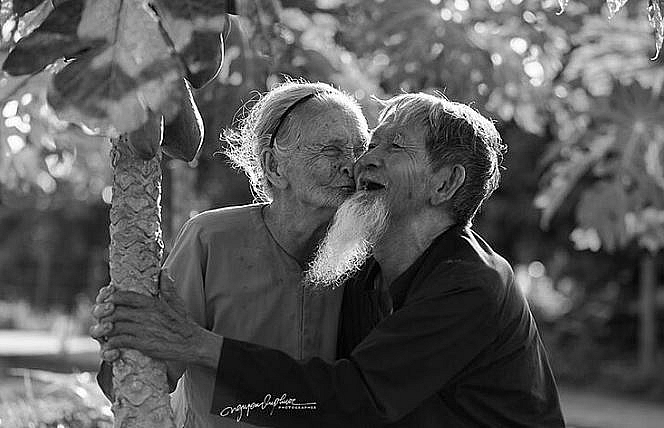 Romantic moment of the elderly couple. Photo: Nguyen Vu Phuoc
The couple have five children and live in Tra Que Village which is famous for supplying the region with fresh vegetables.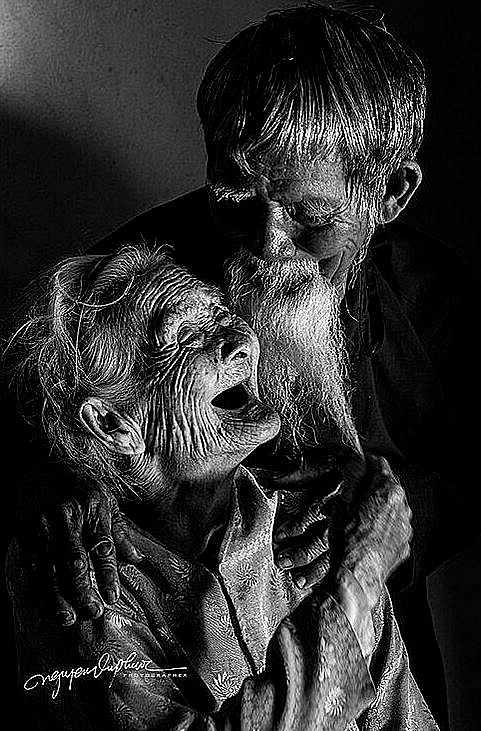 Grow old together. Photo: Nguyen Vu Phuoc
The couple managed to overcome some of life's toughest challenges to grow old together in loving care and happiness.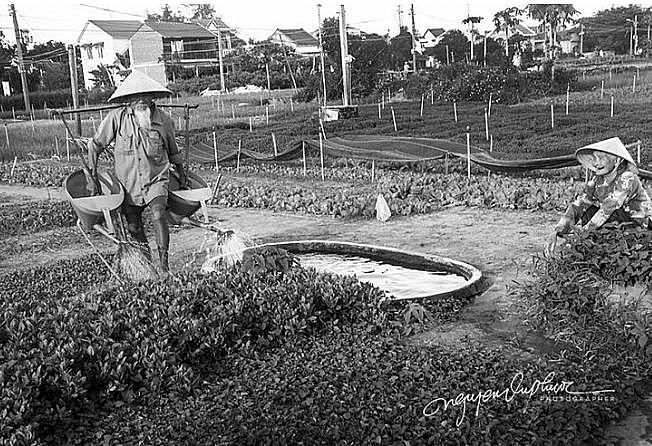 Happy work together
Increasing numbers of tourists to Hoi An are making a detour to visit the exemplary couple as images of their undying affection spread online.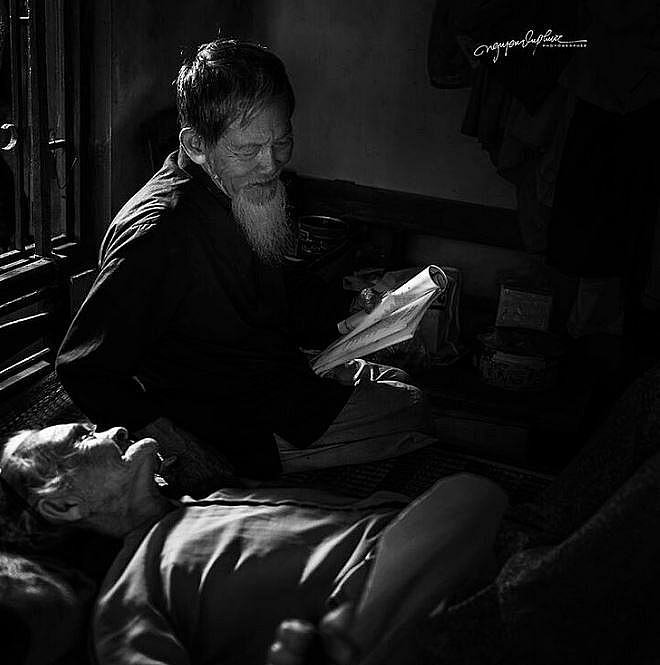 " Love is not only something you feel, it is something you do". David Wilkerson
Photo: Nguyen Vu Phuoc
Unluckily, his beloved wife passed away shortly after at 88 due to old age. However, thanks to photographer Nguyen Vu Phuoc, who captured their touching moment of love, we now have an opportunity to view incredible photos about their adorable love.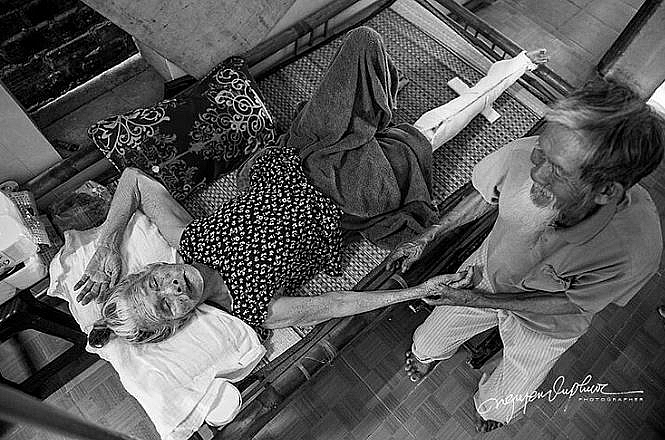 Mr. Se was caring his beloved wife. Photo: Nguyen Vu Phuoc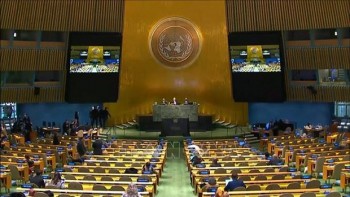 National
Vietnamese Ambassador Dang Hoang Giang underlined the historic significance of the 1982 United Nations Convention on the Law of the Sea (UNCLOS) to all humankind, while representing more than 40 member states of the UNCLOS Group of Friends at a meeting in New York on December 8.