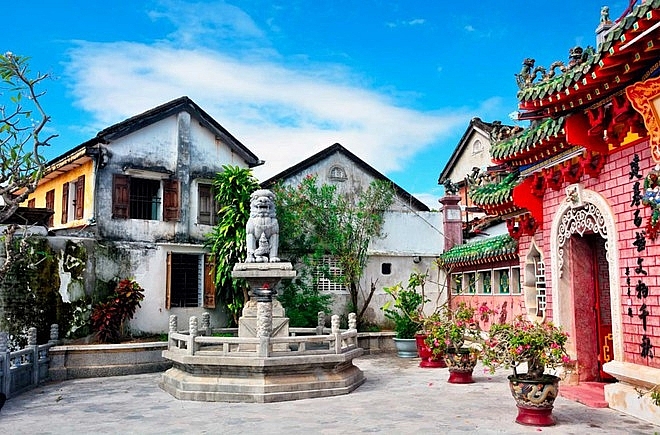 For two consecutive years, Hoi An ancient town has been awarded as the best tourist city in Asia. Photo: Manh Cuong
Every year, readers of the Travel & Leisure magazine vote for the best tourism services and destinations for travellers, including cities, islands, yachts, spas and airlines. The nominee cities for "best tourists city" are often evaluated based on tourist attractions, culture, cuisine, people's friendliness and shopping destinations.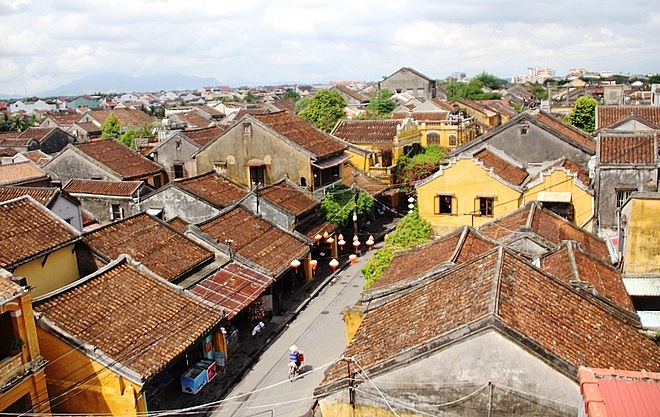 Hoi An is famous for its medieval architecture on the banks of Hoai River. Photo: Manh Cuong
This year, Hoi An ancient town of Vietnam was ranked 1st among the top 15 tourism cities in Asia and 3rd among the 25 best tourism cities worldwide. This is the second time Hoi An received this title. In 2019, the town was also named as the "best Asian city for travellers".
According to Travel & Leisure magazine, for a long time, Hoi An has been an attractive destination for international tourists to immerse themselves in its ancient architecture, exciting nightlife and the poetic beauty of the canals flowing in the heart of the town. However, Hoi An's culture and its people's friendliness impressed the magazine's readers most.
Mr. Nguyen Van Lanh, Head of Hoi An Culture and Information Department, affirmed that to achieve this title, the city has been striving to maintain its unique colours and ensure its sustainable growth over the years.
According to Mr. Lanh, the foundation of tourism development is culture, ecology and community. The authorities aim to preserve cultural heritage and natural resources, as well as create jobs for the locals.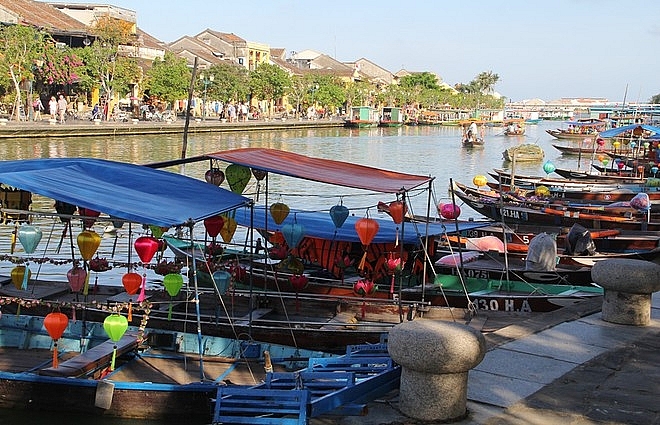 When visiting Hoi An, tourists can take boat trips along the Hoai River and enjoy the magnificent views of the town. Photo: Manh Cuong.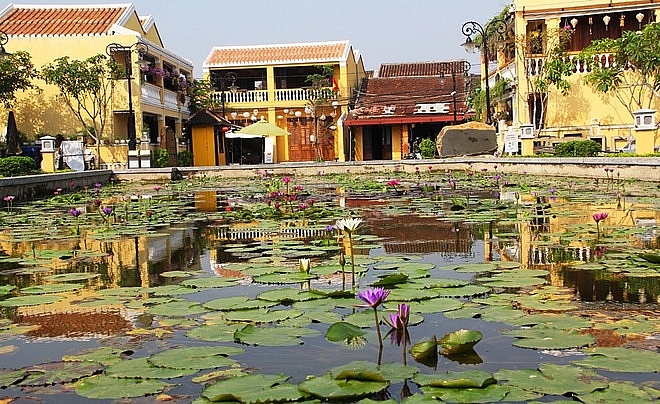 Along with sceneries, Hoi An attracts tourists by the friendliness of the locals and its famous cuisine. Photo: Manh Cuong
According to Mr. Lanh, Hoi An always aims to actively diversify its markets and services to best serve tourists' needs, as well as to cope with the unpredictable fluctuations of the industry.
The city's motto is to do tourism in association with protecting the environment and preserving traditional values. The locality always puts tourists first and focuses on improving the quality of services, as well as ensures the legitimate rights of its visitors.
"Our priority is to preserve the cultural lifestyle and the identity of Hoi An people" - Lanh emphasized.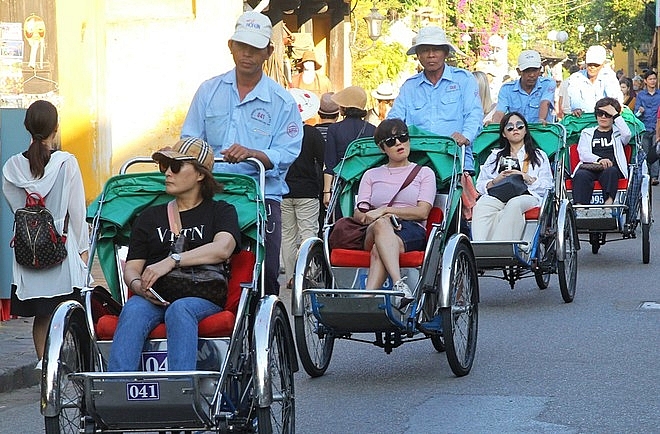 Cyclos is also a good way to wander around Hoi An. Photo: Manh Cuong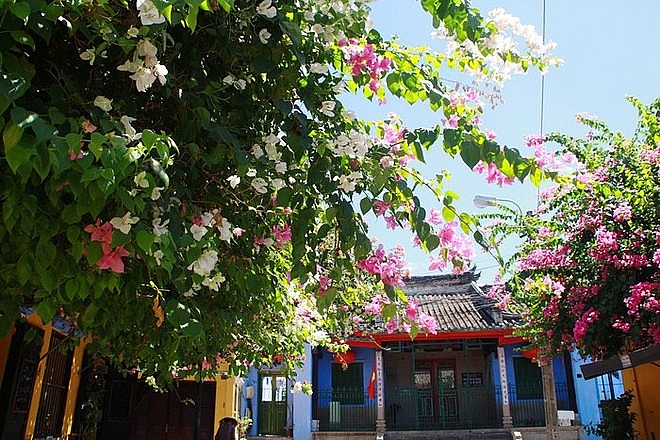 Photo: Manh Cuong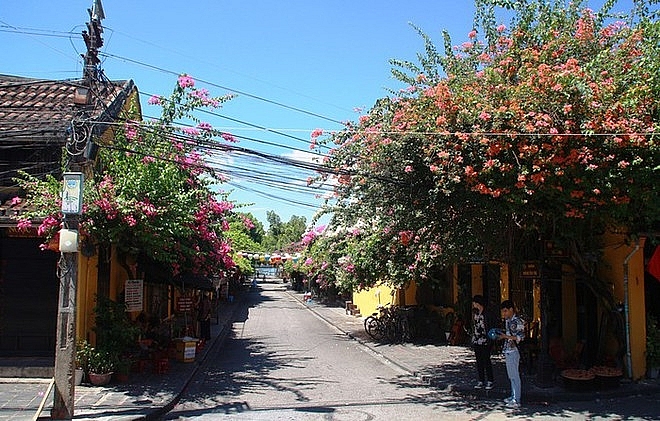 The beauty of the bougainvillaea trees. Photo: Manh Cuong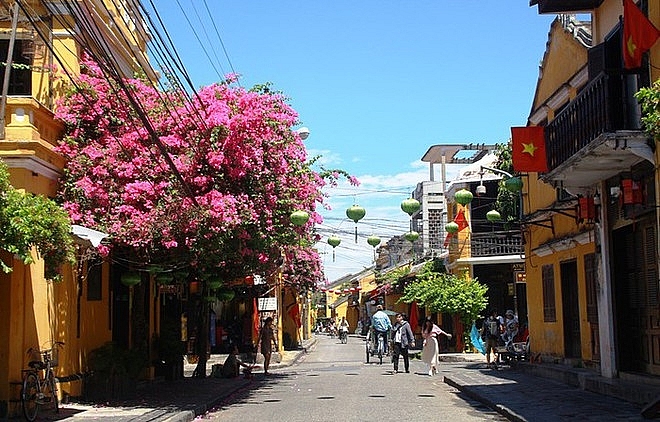 During this time, when visiting Hoi An, apart from enjoying the fresh air while walking along the streets surrounded by medieval Vietnamese architecture, tourists can also be amused by the beauty of bougainvillaea vines crawling on the roofs of ancient houses. Photo: Manh Cuong.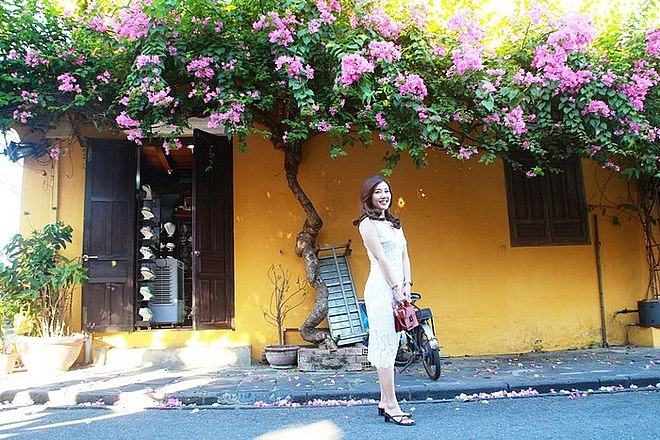 Don't forget to take a photo with this beautiful flower. Photo: Manh Cuong.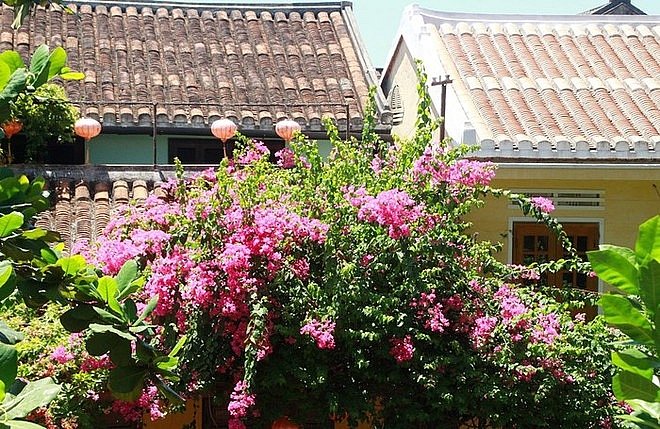 hundreds-of-year houses in Hoi An. Photo: Manh Cuong.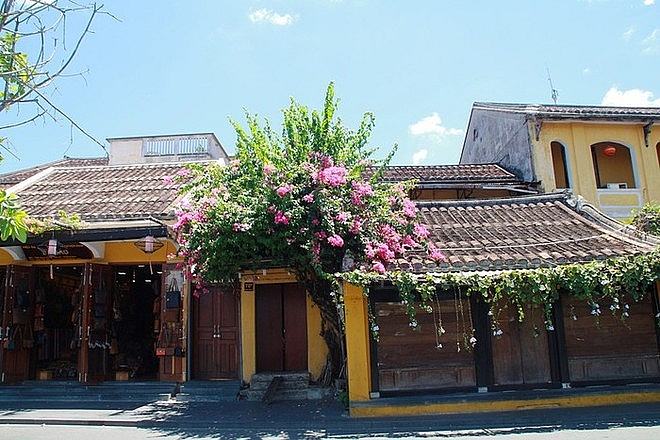 Ancient houses with giant bougainvillaea trees have become ideal check-in spots for tourists to capture their moments in Hoi An ancient town. Photo: Manh Cuong
Amy Nguyen