Here's what makes the coronavirus similar to — and deadlier than — SARS
In ways big and small, the coronavirus battering China and triggering fears of a global pandemic shares key hallmarks with the severe acute respiratory syndrome (SARS) of 2002-03 — even as the current outbreak's effects have become deadlier and farther-reaching.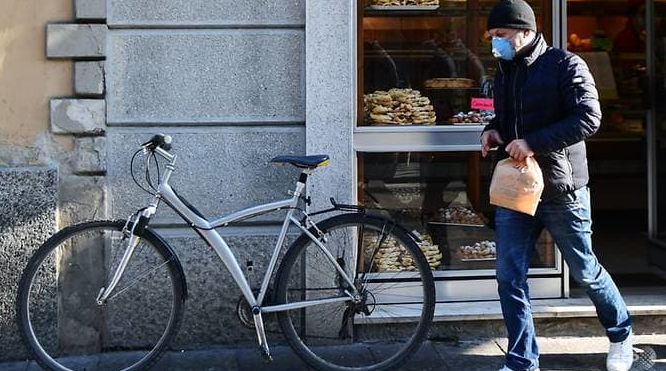 A customer wearing a protective respiratory mask leaves a bakery in Codogno, southeast of Milan, on February 22, 2020. (Photo: AFP / Miguel MEDINA
China remains the epicenter of the disease, which has caused over 77,000 infections and more than 2,300 deaths, but has now spread to more countries and generated fears about global growth. Over the last few days, both South Korea and Italy reported large surges in the number of cases within their respective borders, while the death toll outside of China has risen.
According to Bill Frist, a physician and former majority leader of the U.S. Senate, the government's this time around has been more responsive. Also, rapid changes in technology have helped with the flow of information, and helped to identify and contain the disease.
"As we see China's response now, reflecting on the past…in some ways there has been real progress," the Tennessee Republican, who traveled with a delegation to China during the SARS epidemic, told Yahoo Finance in a recent interview.
Yet an over-centralized Chinese government, combined with a lack of transparency, has been a point of criticism — especially in health care, even with some notable improvements. And in both crises, a whistleblower doctor played a key role in forcing Beijing's hand.
"Nobody would budge [in 2002], until they heard from above, which is the same criticism we are hearing today," Frist added.
"Back then it was all playing catch up," he said, recalling the "confusion and chaos" during SARS that led to higher infection rates.
"There was simply a lack of knowledge of how to care for patients, there was a lack of protective clothing. Hospital administrators had never addressed anything like this in China, and therefore the real lethality of it was in the hospitals," Frist said.
The current list of countries impacted by COVID-19.
'Now vs 2003 is massive'
Although the worldwide impact of SARS was very limited, China's share of global growth was smaller in the early 2000s than it is currently. In 2020, the country is a bigger source of demand, and is integral to companies' efforts to manufacture and supply goods to customers around the world.
What that means is aftershocks from the world's second largest economy — which has been mostly quarantined in ways forcing many multinational companies to curtail or shut down operations on the mainland — have a much larger ripple effect.
"The complexity of supply chains now versus 2003 is massive," Kim Tilley, a portfolio manager at Lazard Asset Management, told Yahoo Finance.
Which is evident in how volatile markets have become in the face of the outbreak. It's a reflection of how integral China and the Asia Pacific region are to global growth prospects, with major companies like Apple (AAPL) and Walmart (WMT) all warning about the potential hit to growth.
"The developing [coronavirus] global health emergency is a new uncertainty and is causing an immediate, substantial decline in economic activity in China and across Asia," according to a letter from Lazard Asset Management last week.
"Growth should continue in diversified economies where the number of cases is minimal, although the multinational businesses domiciled therein would still be exposed to impacts on their local operations and third party suppliers in affected countries," the firm wrote.
"China's importance as a destination for global products has also greatly increased over this timeframe. Economies in Europe and Japan, which have been struggling to recover their potential since the (financial crisis), could be more vulnerable to economic disruption than the U.S. as a result," it added./.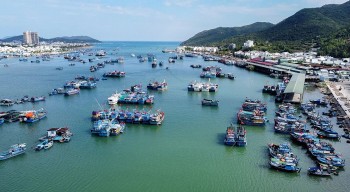 Economy
GDP growth quickened to 7.72% in the quarter ended June, beating the government's 6%-6.5% target.