Hidden Gem In Da Nang: Hoa Trung Dreamy Floating Steppe
Surrounded by the artificial floating islands with wide green meadows green, flat, lined slopes undulating, this destination is the perfect weekend getaway for nature-craving urbanites.
Located about 20km from the center of Da Nang city, in the direction of Lien Chieu district, a different side of Da Nang can be found. For those who have already seen Da Nang's epic coastline, Hoa Trung Lake offers a relaxing, woodsy retreat. This place can be described as a charming watercolor painting, full of mystery. Let's find out why you can only visit this attraction once a year.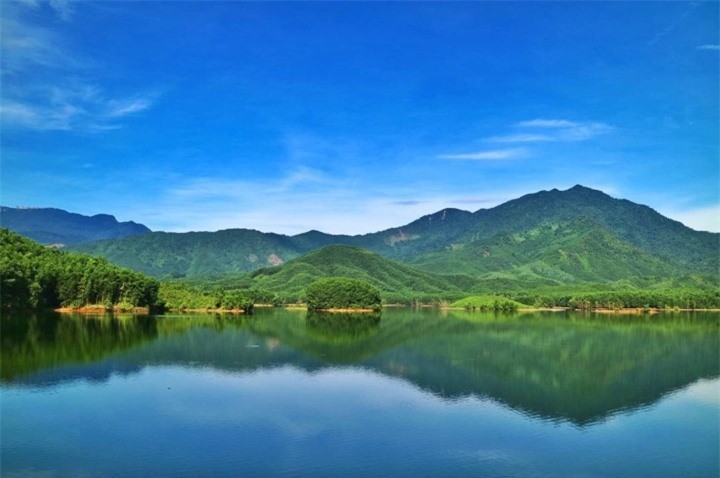 Photo: thiennguyen1012
Hoa Trung Lake is located in the territory of 2 communes Hoa Lien and Hoa Ninh, nearly 7km from DT602 road (the way to Ba Na). Commonly known as a man-made water source for the local be in Hoa Lien and Hoa Ninh communes of Lien Chieu district, the lake recently became a tourist destination for those who want to get in touch with nature.
It is impossible to find an empty spot to relax on the beaches of Da Nang, especially during peak season. Hoa Trung Lake is a hidden gem that will give you peace and quiet when on vacation.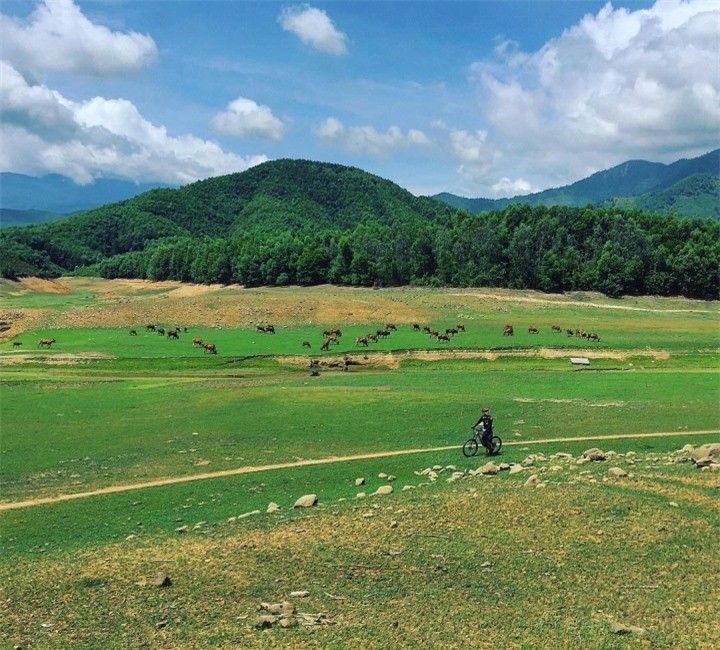 Photo: ngominhtu.omw
In the dry season, the lake becomes an ideal campground with green steppe and plenty of small lakes.
At this peaceful rustic destination, you can rent a boat from local fishermen and experience sailing on a boat on the green lake to visit their fish farms.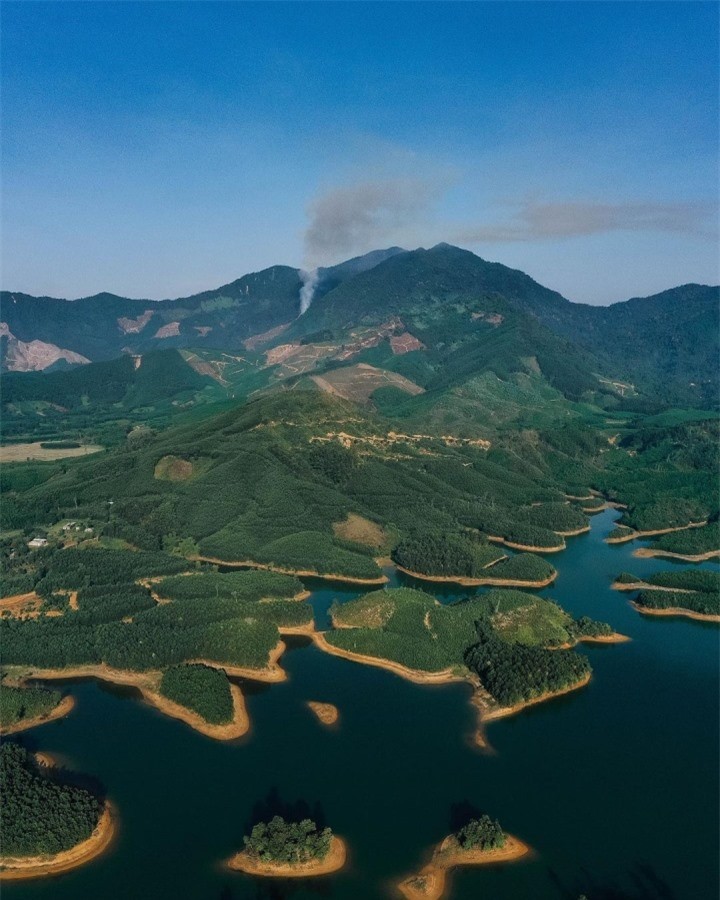 Photo: shipped_away
The lake, the highlight of the scenery, has the most beautiful atmosphere and nature from September to October every year. At this time, the water is clear and calm.
The whole lake looks like a vast steppe with artificial floating islands and green grass. This October beauty has a completely different look for the rest of the year.
Only locals come to Hoa Trung Lake during the flood season. During this high water season, usually April and may, the lake is flooded with water. A small boat will help you explore the whole lake area. You can set up camp in an open field about 500 meters from the lake but cannot stay there too long due to the unpredictable high water.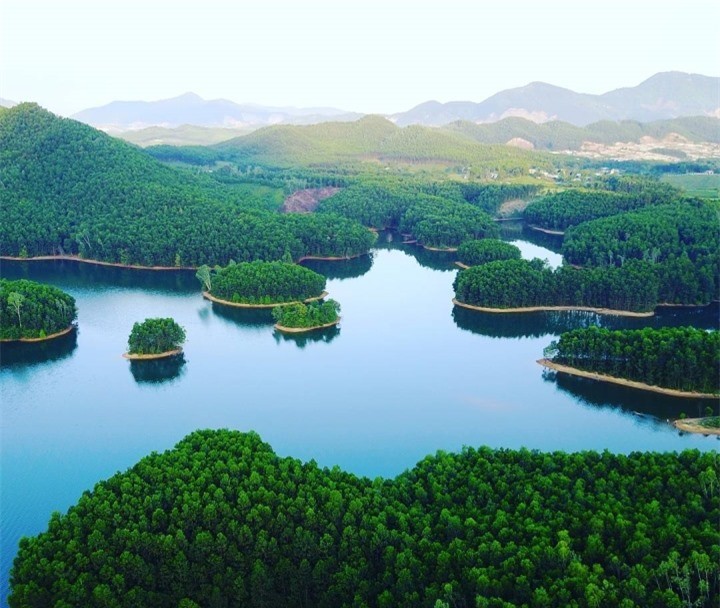 The whole lake looks like a vast steppe with artificial floating islands and green grass during dry season (Photo: di.rong.danang).
As a new side of Da Nang city, Hoa Trung Lake is one of the attractive destinations of explorers. There are also quite a few other famous tourist attractions nearby, such as Nam O beach and Thuy Van Son tourist area You can plan out a 2-day trip to explore these places by motorbike.
Motorbikes are the most ideal means for you to enjoy this discovery. There are many roads to Hoa Trung lake. You should choose the easiest and most convenient route that is only about 40 minutes. Starting from the center of Da Nang, run to Hoang Van Thai street (towards Ba Na Hills), turn right to National Highway 1A, make a turn to Tan Ninh street and go straight along this road to reach the lake Hoa Trung.
To move down the lake, you run up the dam on the left side has a small trail to go down to the grassland.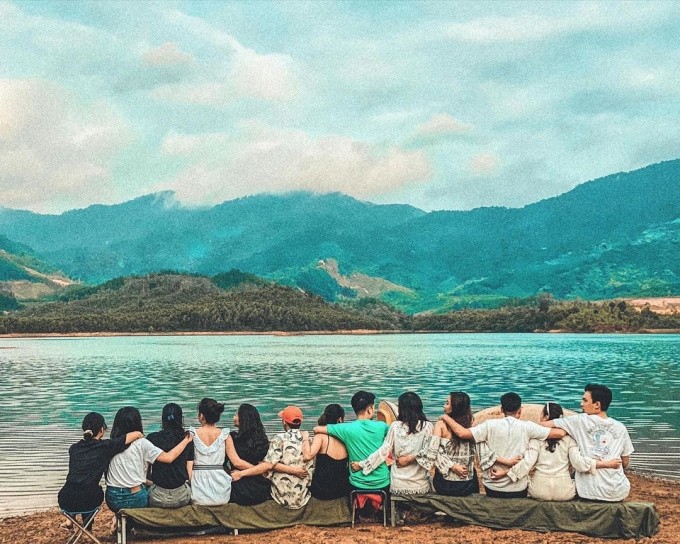 Photo: Dia Diem Da Nang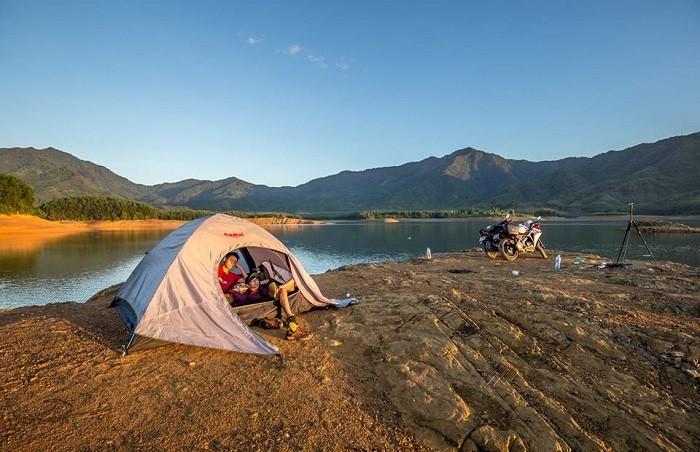 If you're traveling in a group to Da Nang, why not try a camping trip in Hoa Trung lake? (Photo: Lu Hanh Viet Nam).
You can go canoeing to see the whole majestic and majestic scenery of nature around the green river. Besides, a camping picnic will be an interesting choice. If you're traveling in a group, give it a try!
Camping trip to Hoa Trung Lake, in the evening, one of the best experiences is to gather around the fire and party under the starry sky til late. In the break of dawn, you can open the tent to a beautiful watercolor painting.

Economy
HCM CITY, VIETNAM - Media OutReach - 2 December 2022 - The HCM City Development Joint Stock Commercial Bank, or HDBank, is seeking shareholders' approval to issue convertible bonds worth US$500 million to international investors. HDBank is also seeking approval to increase the foreign ownership limit from 18 per cent to 20 per cent.