Ho Chi Minh city faces medical waste overload, eyeing having residents' health status inquiried by robots
The southern metropolis is on the verge of a medical waste crisis as the daily amount is approaching its treatment capacity. It also plans to deploy robot model to make call to residents asking for health status to ramp up the city's testing efforts.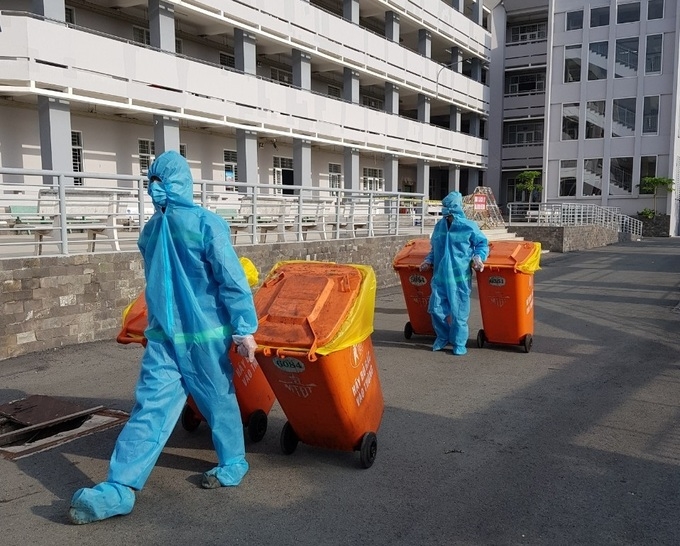 Employees of the HCMC Urban Environment Company collect trash from a centralized quarantine zone in the city. (Photo: VNE)
Medical waste quantity in HCMC's hospitals and quarantine centers is near full capacity due to the increase in number of coronavirus patients and occupancy rates. Daily amount generated at these facilities rises from 23 tons to 35 tons a day, the HCMC Urban Environment Company said Wednesday.
Its current waste treatment capacity is 42 tons a day. If the Covid-19 pandemic keeps worsening, the city would face a big challenge collecting and treating all the medical wastes. The company has already informed the municipal People's Committee and relevant authorities of the situation and asked for immediate solutions, according to Cao Van Tuan, head of the firm's environmental technology division.
Used personal protective equipment (PPE) kits and hazardous biomedical waste in HCMC are being dumped at treatment zone in Hoc Mon district, where they undergo disinfection process both chemically and thermally. The ashes are then solidified and buried in a location reserved for hazardous waste.
The southern metropolis has five hospitals in charge of Covid-19 treatment with a total of 970 beds. It operates 72 quarantine centers with nearly 10,500 beds, along with nine others at military zones and the National University dormitory ready to raise the city's capacity to around 30,000 beds.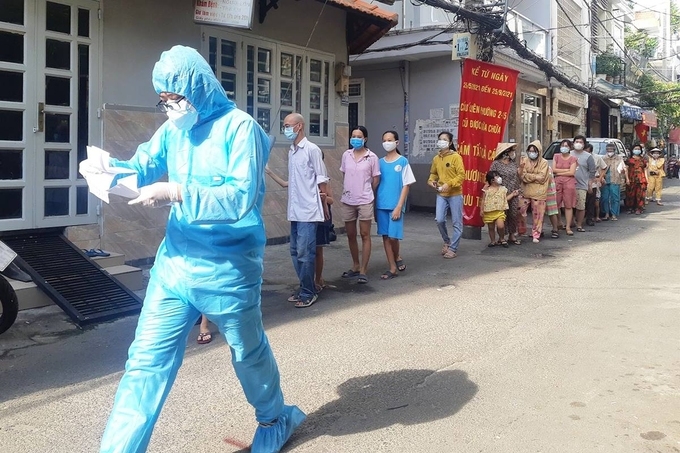 Residents in Binh Thanh district, HCMC waiting to get tested for coronavirus on May 31 (Photo: VNE)
With new clusters detected since May 26, HCMC is facing its worst coronavirus outbreak yet. It has documented over 277 infections and one death within several days. At least 265 patients and nearly 300,000 suspected patients have been identified as linked to the Revival Ekklesia Mission cluster – the biggest cluster recorded in Vietnam so far. The city has been placed under a two-week social distancing period starting Monday.
The municipal health department on May 30 said the city would ramp up testing effort, trying to double daily testing capacity to 100,000 samples, prioritizing hardest-hit and vulnerable areas.
According to Nguyen Thanh Phong, chairman of the committee, the health sector will focus on sampling workers at 17 export processing zones, industrial parks, and high-tech zones; all National Assembly election polling stations where members of the religious mission.
HCMC is home to around 13 million people including migrants.
The city currently has over 14 sampling teams, including staff from the Center for Disease Control, health centers and stations, staff from hospitals and others. The health department is also mobilizing around 400 students from medical universities to speed up sample collecting.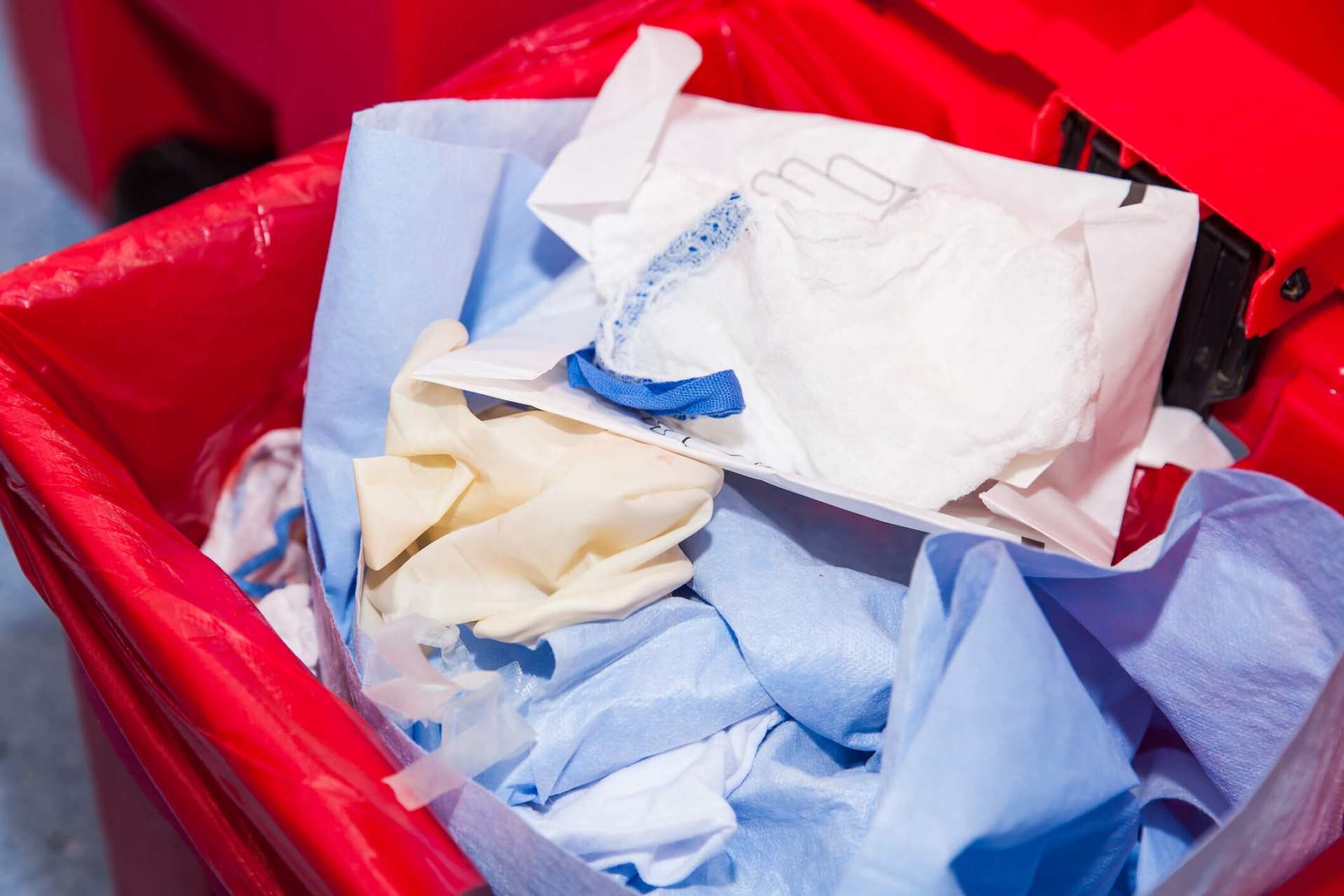 (Photo: Frost)
Ho Chi Minh city to use robots to collect residents' health status
Application of the robot model would help medical personnel in the city speed up coronavirus screening efforts, thereby better contain the pandemic.
The southern metropolis is set to deploy a system of robots which would make auto calls to city-dwellers asking for their health status, prioritizing those vulnerable to the coronavirus, Deputy Prime Minister Vu Duc Dam said at the meeting with the municipal Steering Committee for Covid-19 Prevention and Control on Wednesday afternoon.
The robots would inquire phone receivers a set of questions about their health status, update into the health database, detect and report any individuals with Covid-19 symptoms to medical authorities. The new approach aims at helping medical personnel ramp up screening efforts, promptly prevent possible infections.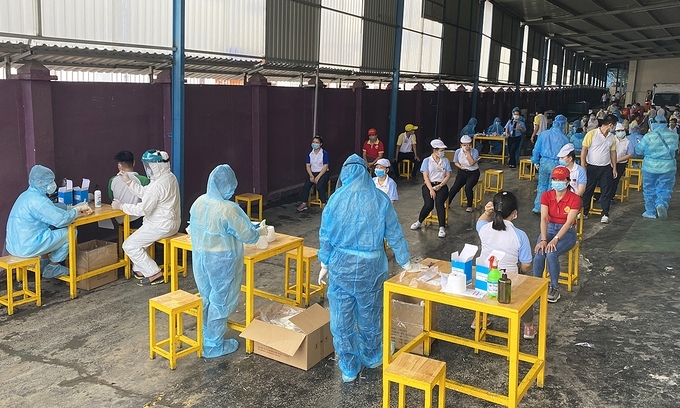 Medics collect samples of workers at Tan Thuan Export Processing Zone in HCMC's District 7 on June 3, 2021. (Photo: VNE)
With over 9 million population, it's impossible to have all residents tested for Covid-19. Therefore, according to Dam, having a strategic screening campaign is very important. He requested the city to first apply the robot model at high-risk areas, especially at industrial parks and export processing zones.
The deputy PM also assigned the Ministry of Science and Technology to coordinate with the Ministry of Information and Communications to deploy the model in the city as quickly as possible. Covid-19 preventive protocols at industrial zones must be given extra attention, as outbreaks at these areas would put great pressure on sampling efforts.
Duong Anh Duc, vice chairman of the municipal People's Committee said the city is finalizing the list of workers at vulnerable workplaces with full contact information. Duc also advocated the robot model proposal.