Ho Chi Minh City people burst with joy as places removed Covid-19 lockdown
On the evening of February 21, a series of places in Ho Chi Minh City were removed from Covid-19 lockdown. Residents exploded with joy and happiness.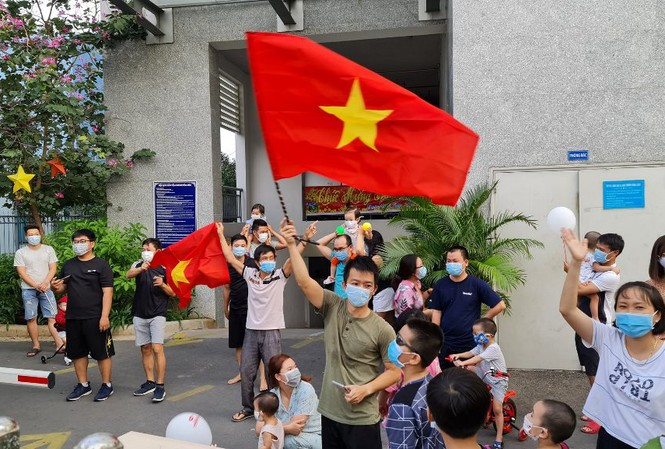 Residents of Felix homes apartment building exploded with joy as the place was removed from lockdown. Photo: Go Vap District Medical Center.
On the evening of February 21, the Ho Chi Minh Center for Disease Control (HCDC) said that there were four additional sites in Go Vap and Binh Tan districts where were removed the Covid-19 lockdown.
Specifically: Felix homes apartment building in 44 Nguyen Van Dung, Ward 6, Go Vap district; Alley 251 Quang Trung, Ward 10, Go Vap district; Alley 67 Nguyen Thi Tu, Quarter 3, Binh Hung Hoa B Ward, Binh Tan District; Alley 60/41 Nguyen Van Cu Street and Alley 38 Kinh Street No. 1, Quarter 5, Tan Tao A Ward, Binh Tan District, according to Tien Phong.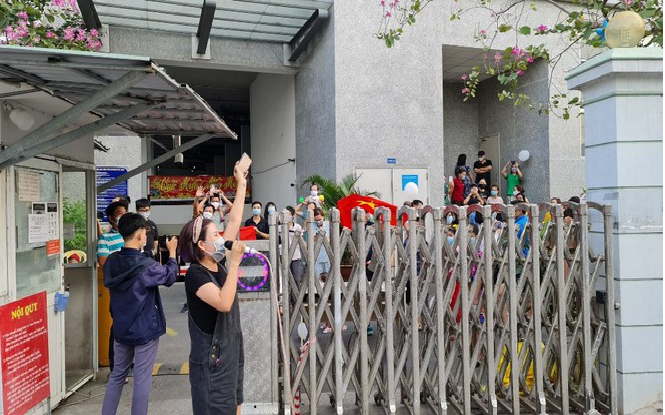 Photo: Go Vap District Medical Center.
Although burstling with joy and flocking to streets to celebrate, everyone complied with regulations on Covid-19 prevention and control especially wearing face masks.
To date, the Southern Metropolis has only sealed off two locations in Tan Binh District namely Carillon Apartment Building at No. 1 Tran Van Danh Street, Ward 13, and Nguyen Phuc Chu Street, Ward 15.
Ho Chi Minh City has taken strict epidemic preventive measures to prevent the potential spread of Covid-19.
The HCMC People's Committee Saturday asked relevant agencies to re-test all foreign experts who entered the city without mentioning a cutoff arrival date, said Vnexpress.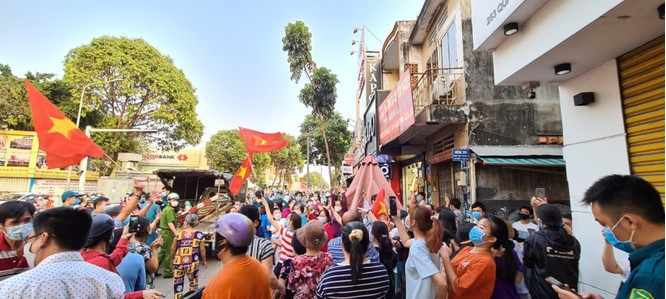 People abided by wearing face masks. Photo: Go Vap District Medical Center.
Doctor Nguyen Tri Dung, director of the HCMC Center for Disease Control (HCDC), said that in recent days, the health sector has been monitoring Japanese experts entering HCMC from January 2021 until now. Nearly 700 Japanese experts have arrived in the city since January 1, of which more than 200 experts are working in the city.
The city has also begun randomly Covid-19 testing arrivals at Tan Son Nhat International Airport from Hanoi, Quang Ninh, and Hai Phong.
In the country's latest outbreak which began on Jan. 28 after a 55-day clean streak, HCMC has recorded 36 Covid-19 cases, of which 35 are related to the Tan Son Nhat airport and one is associated with the coronavirus hotspot Hai Duong Province.
The city has not recorded any community transmission for nine days.
Vietnam has reported 2,383 Covid-19 cases so far.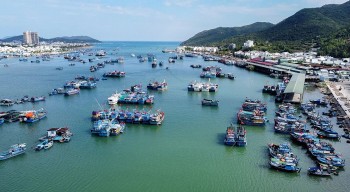 Economy
GDP growth quickened to 7.72% in the quarter ended June, beating the government's 6%-6.5% target.