Some street eateries in Hanoi ignore COVID-19 guidelines
Despite the Hanoi People's Committee's order to shut down all street eateries and sidewalk iced tea stalls in the capital starting February 16 in a bid to prevent the potential spread of the novel coronavirus, many stalls have still ignored the request.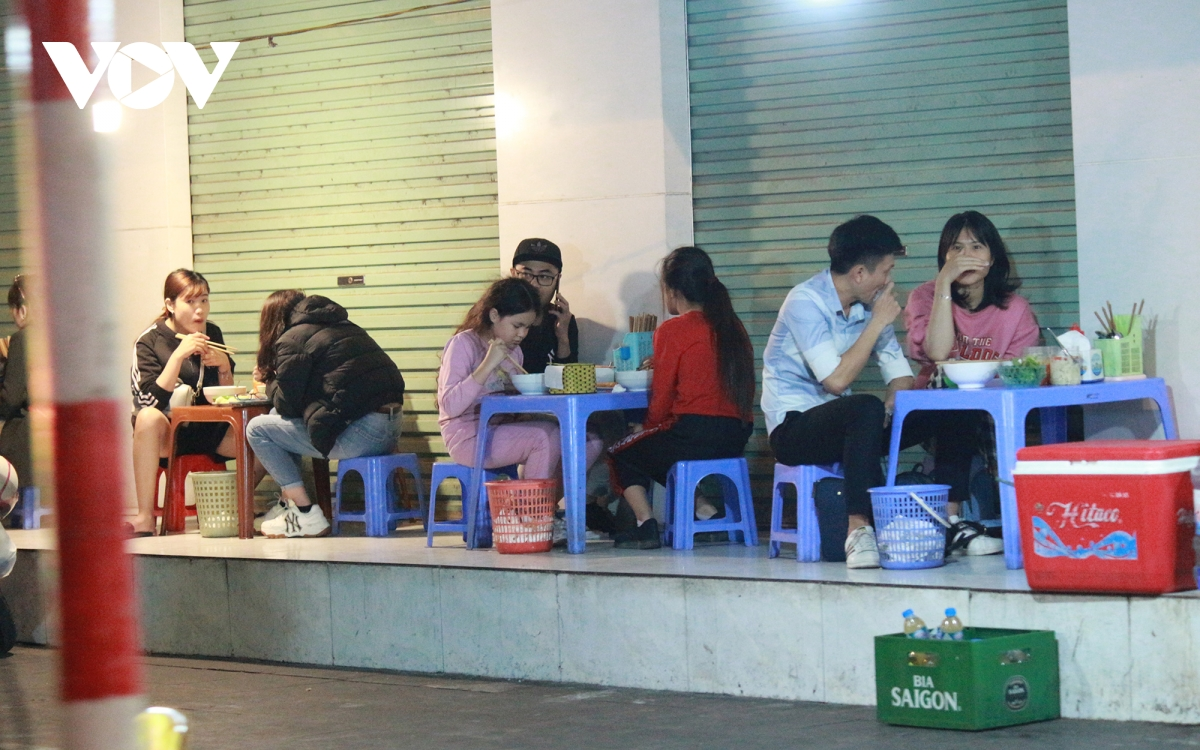 Photo: VOV
Some eateries on Quang Trung street in the Ha Dong district arrange tables on the pavement to welcome customers.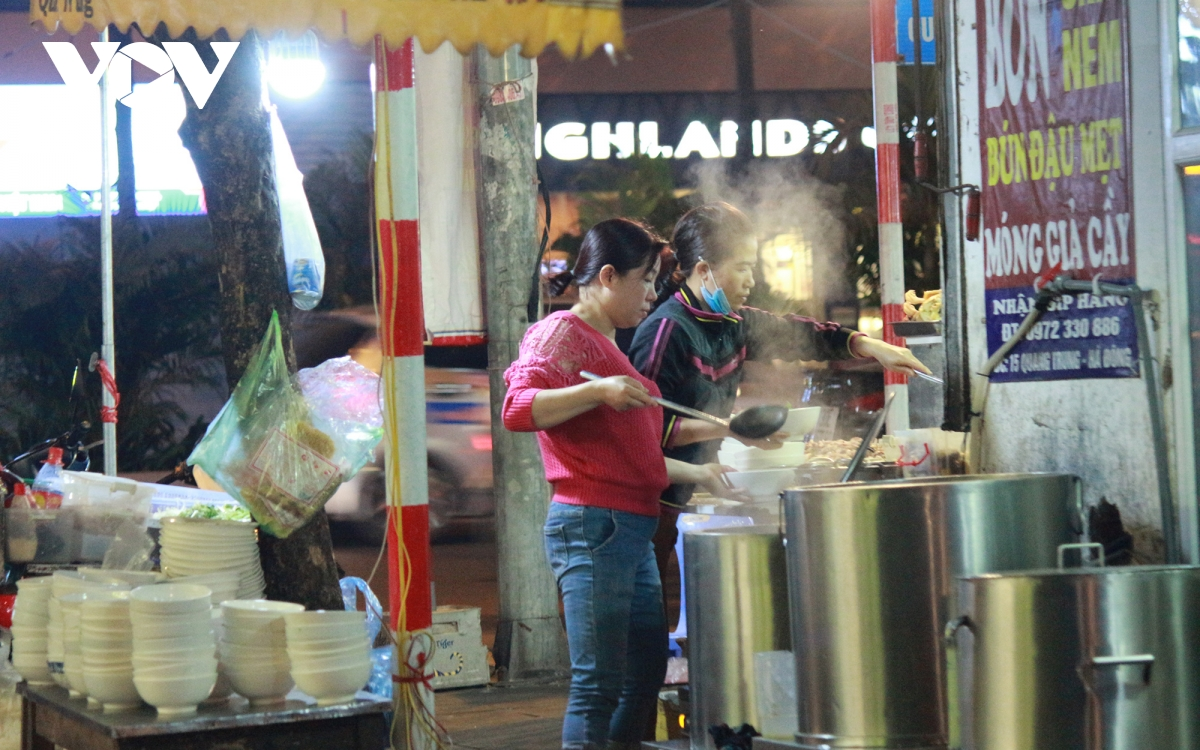 Photo: VOV
Sellers did not abided by wearing face masks while serving customers.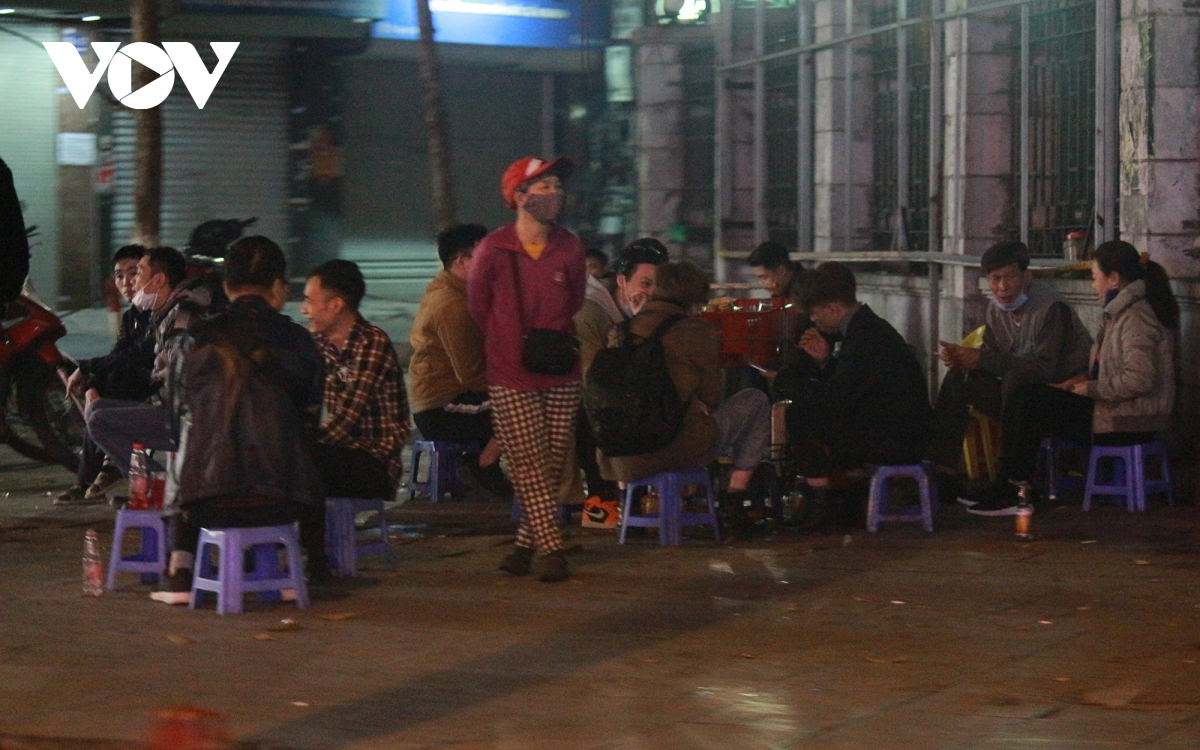 Photo: VOV
A pavement iced tea stall in Dong Da district was crowded with people in spite of the city's order avoiding "unnecessary gatherings".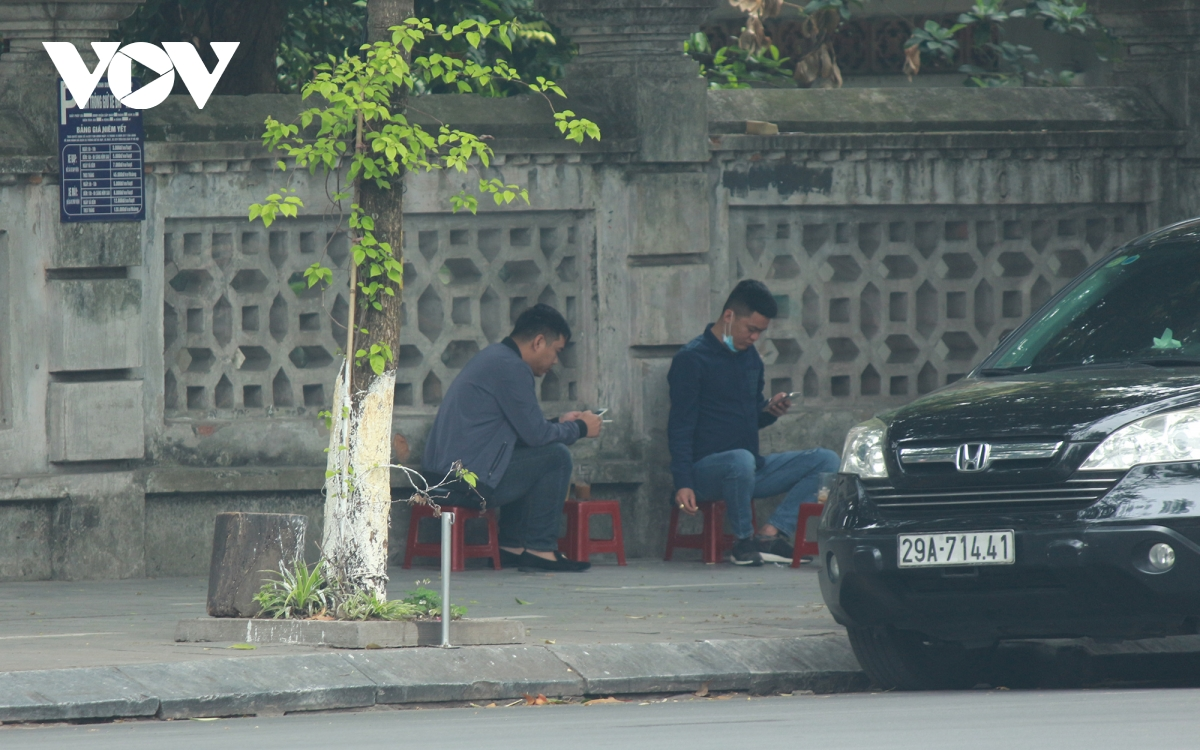 Photo: VOV
Two people sit at an iced tea stall in Quan Thanh street without donning face masks.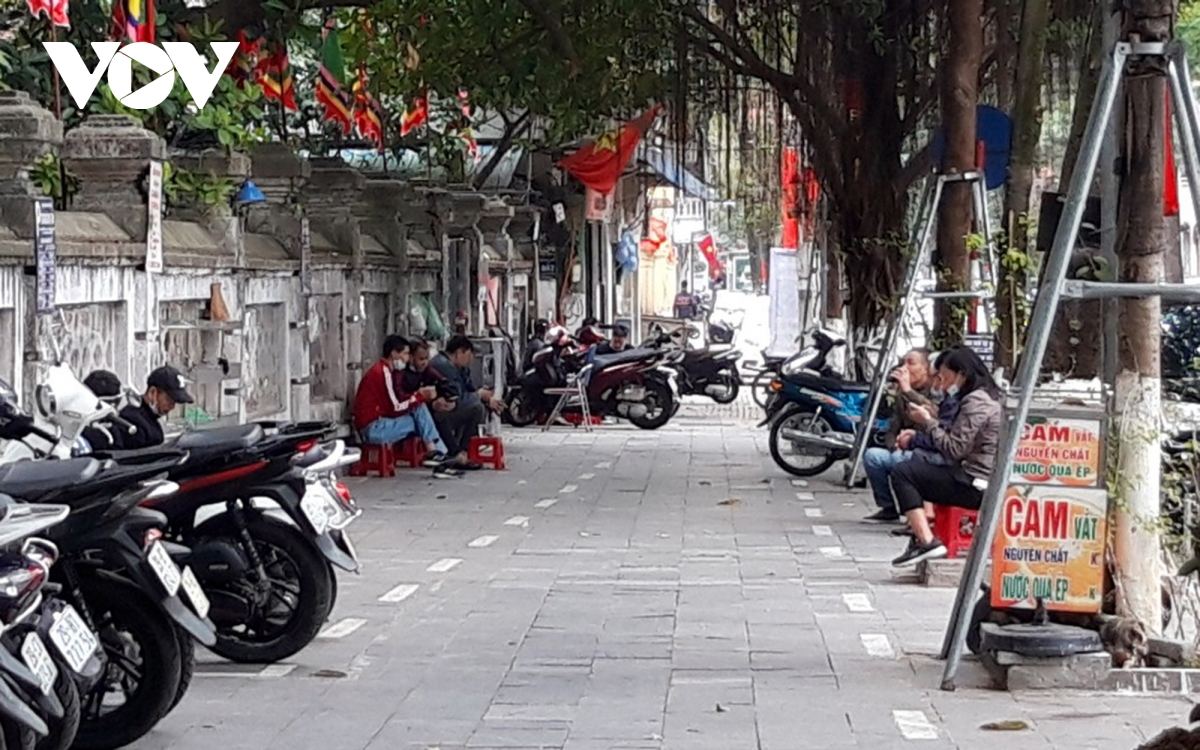 Photo: VOV
People even did not maintain a safe distance from each other.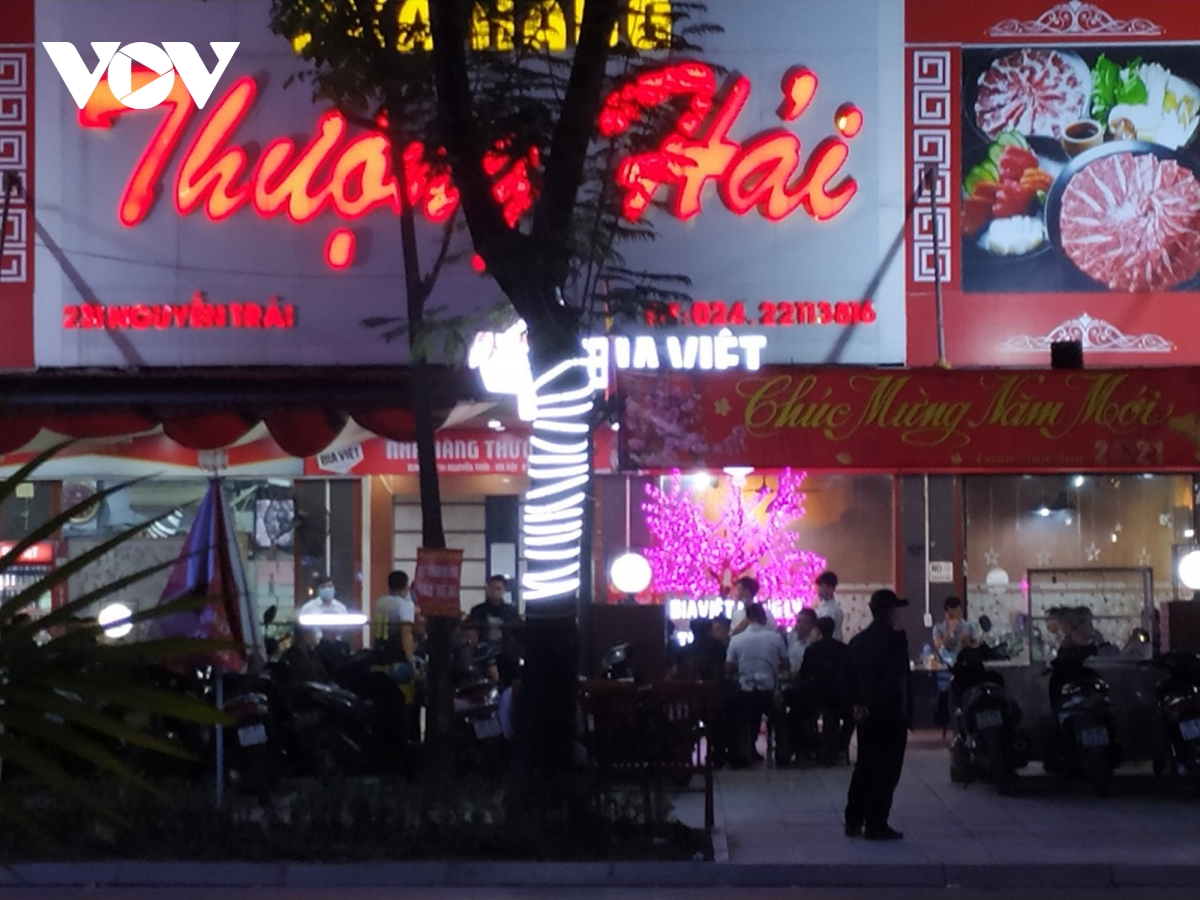 Photo: VOV
Hanoi People's Committee said that indoor restaurants still can operate if they are frequently disinfected and customers keep a distance of two meters or one meter with shields. Nevertheless, a number of restaurants continue to operate outdoors.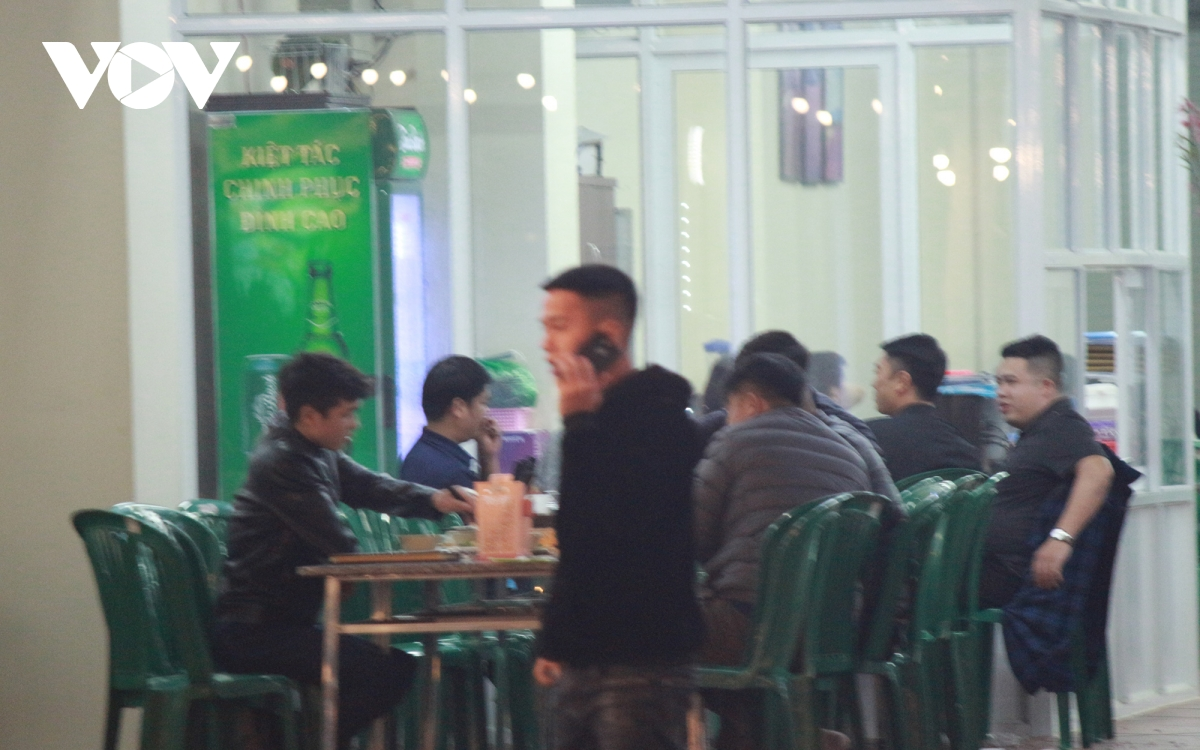 Photo: VOV
People gather at a beer shop in the To Huu street, Ha Dong district without keeping a safe distance and putting on face masks.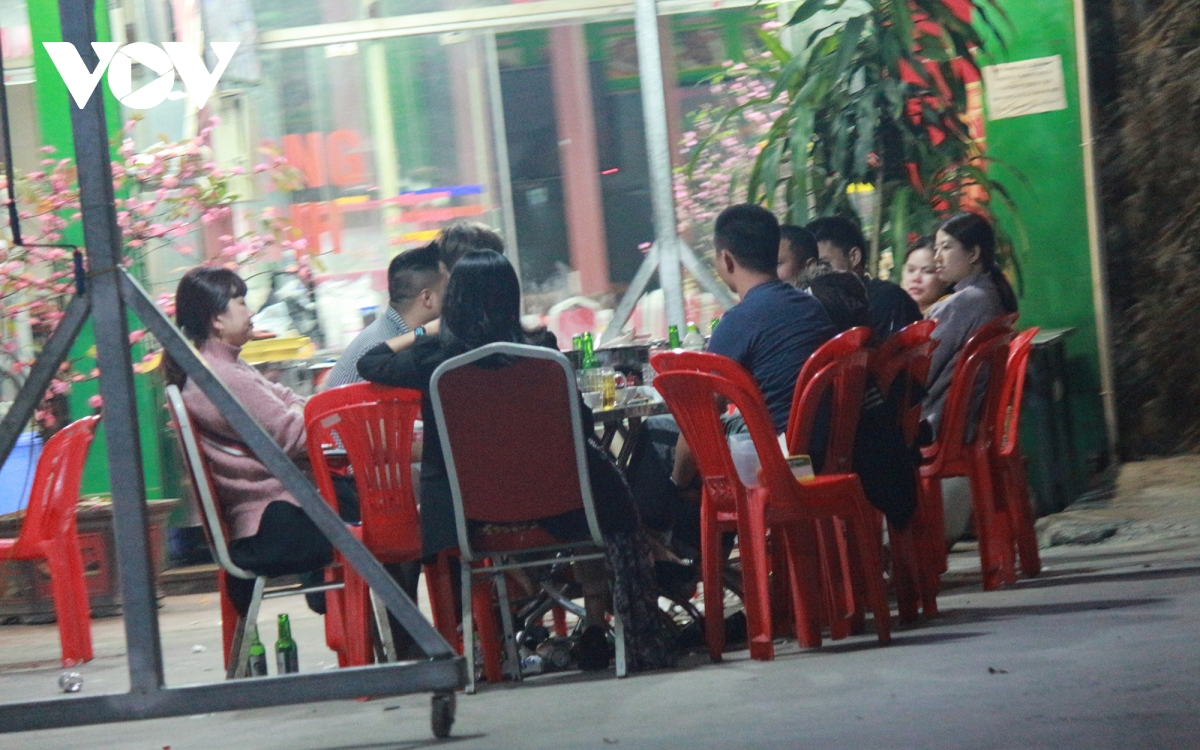 Photo: VOV
A similar situation occurs at an outdoor restaurant in Nguyen Huu Tho street, Hoang Mai district.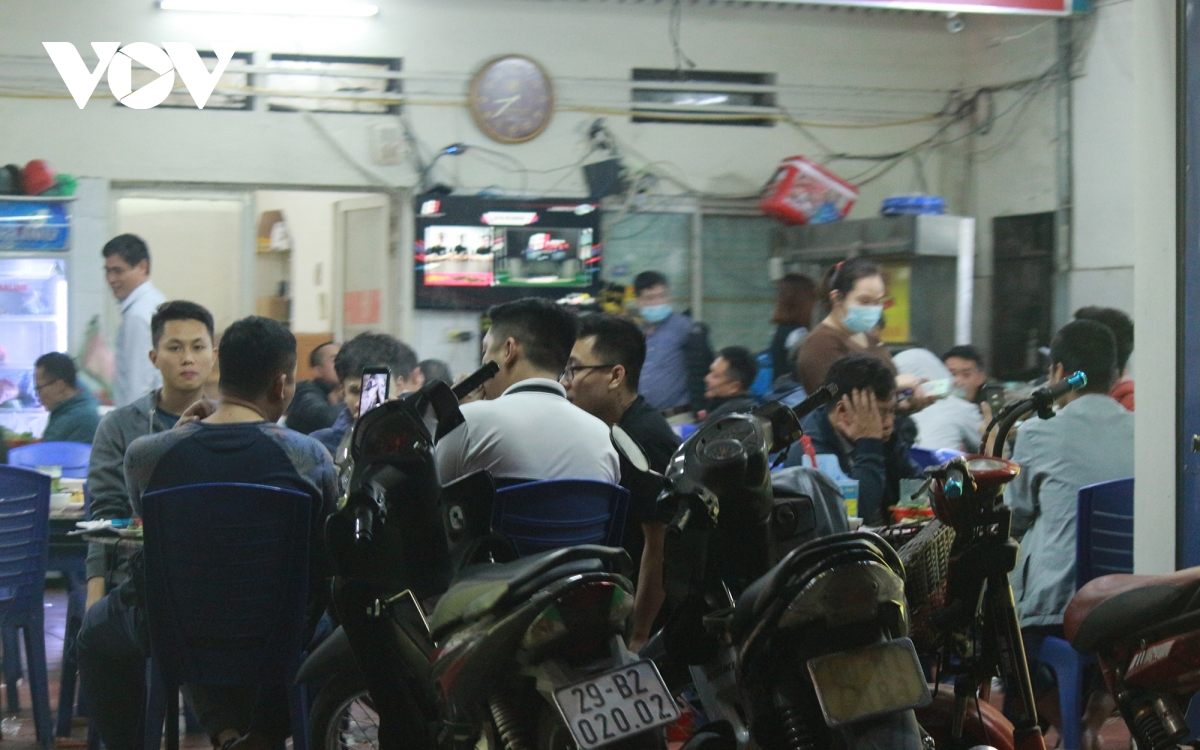 Photo: VOV
Even 5 to 10 people sit at a table.
Photo: VOV
People gather at a restaurant in Hoang Hoa Tham street, Ha Dong district amidst the complicated situation of Covid-19.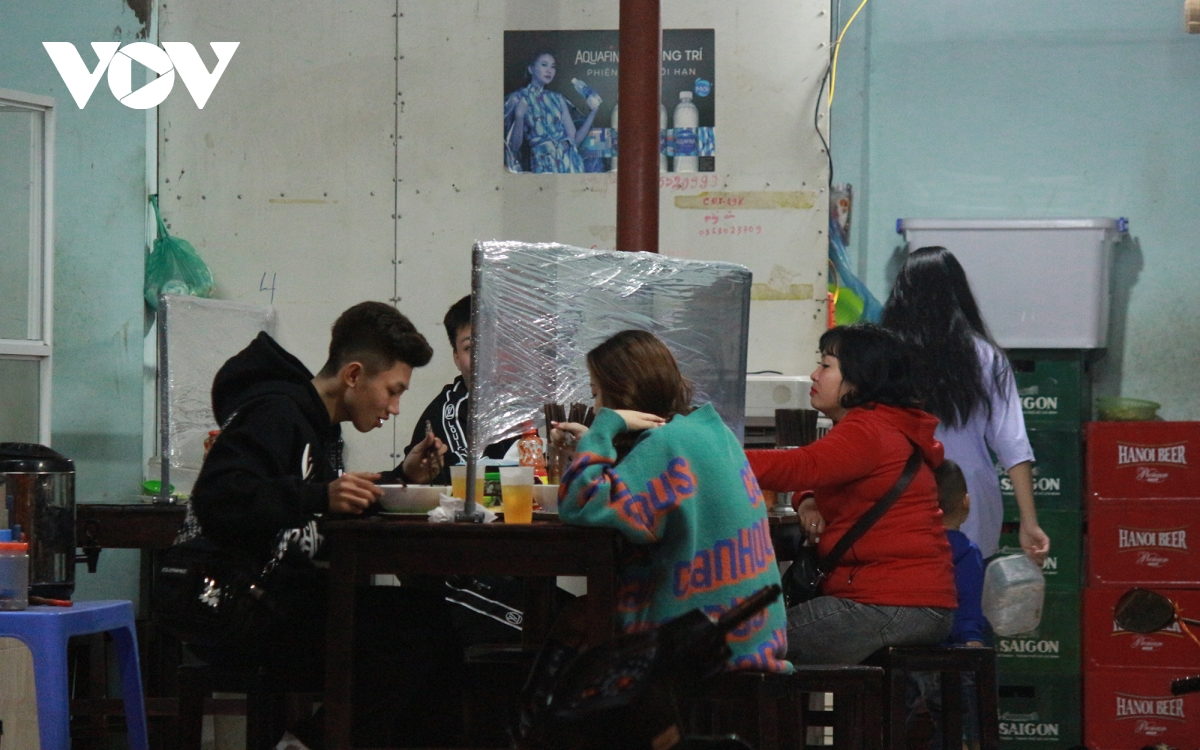 Photo: VOV
However, some eateries comply with the regulations on Covid-19 prevention and control by arranging shields between customers.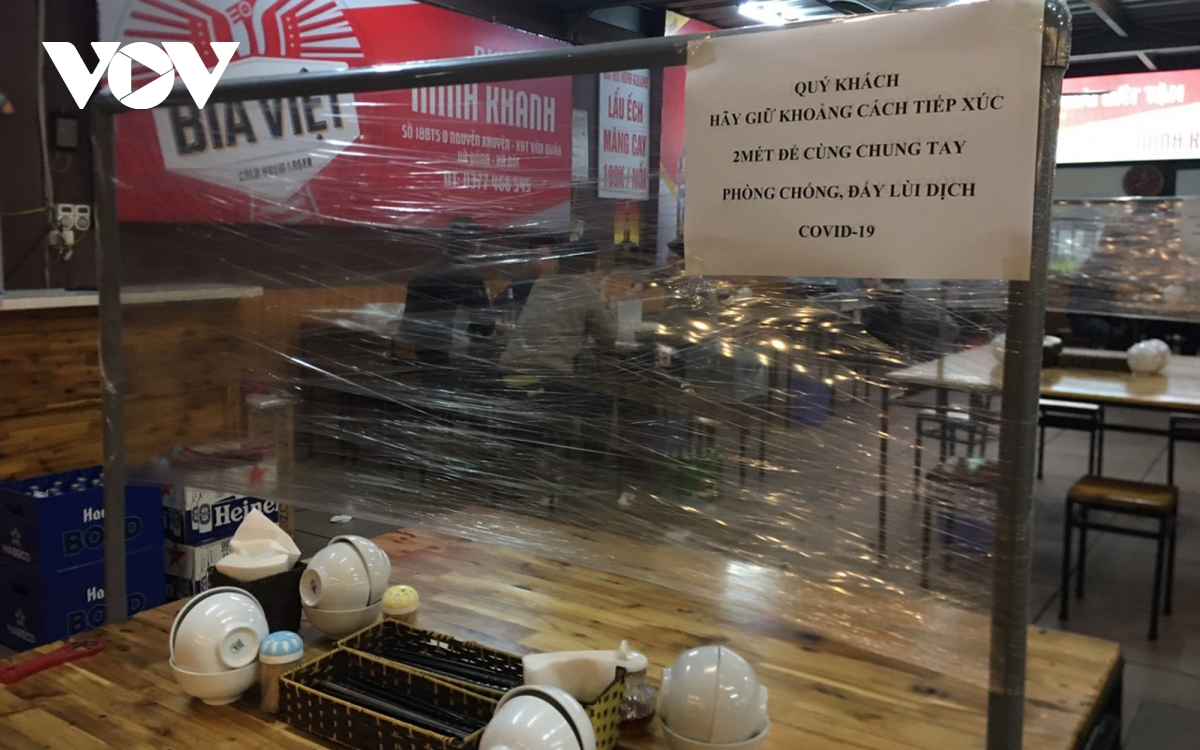 Photo: VOV
Thuy, a restaurant manager in Ha Dong district said she strictly followed the city's order by arranging tables two meters apart and setting up shields.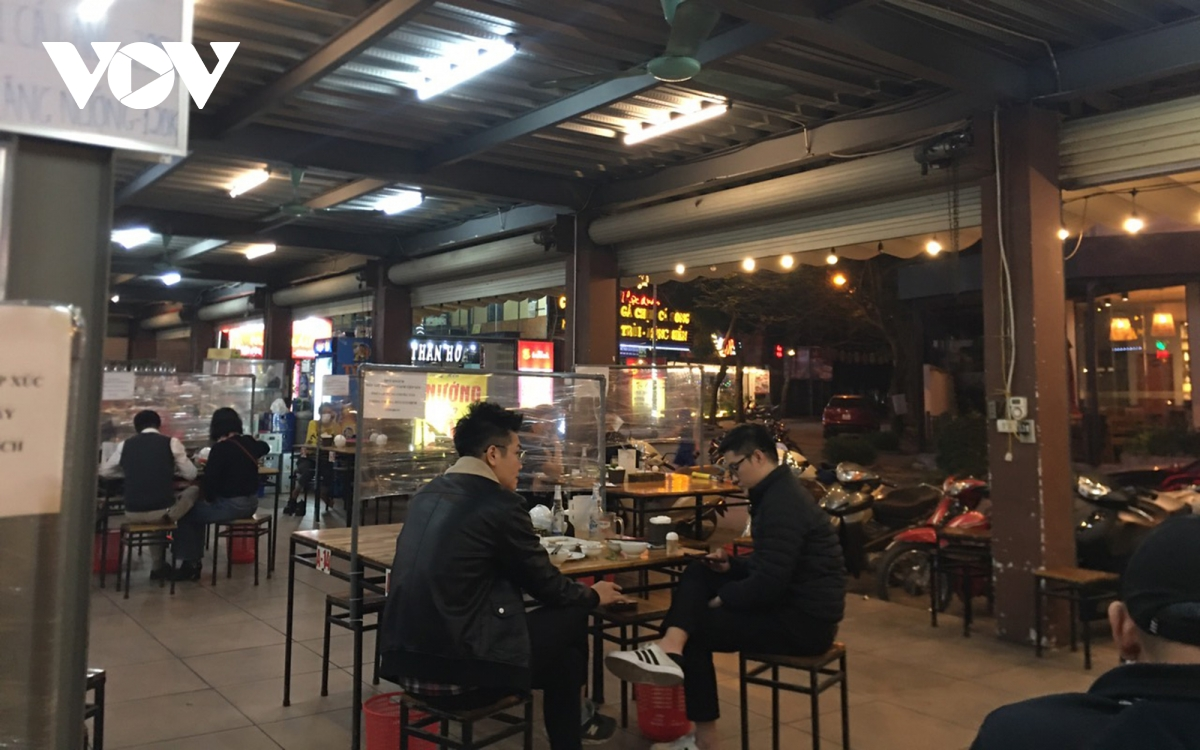 Photo: VOV
"If the restaurant is too crowded. I will refuse to receive more guests", Thuy added.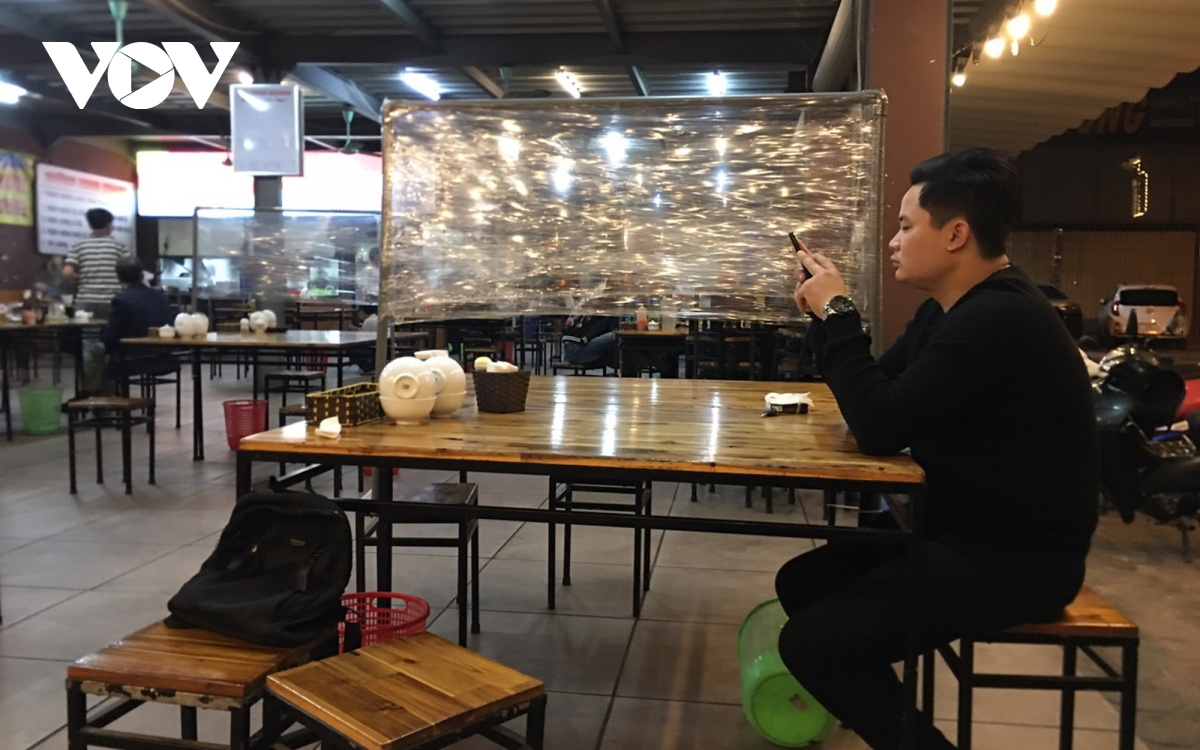 Photo: VOV
Awareness of each person will contribute to helping the country soon stamp out the epidemic.
Hanoi so far has reported 35 Covid-19 community transmission cases.
The country has been struggling with a new outbreak wave since Jan. 28 after 55 clean days in a row, with 776 community transmissions recorded in 13 localities. With 596 cases, Hai Duong is now the biggest Covid-19 hotspot, followed by Quang Ninh (60) and HCMC (36).
The national tally has gone up to 2,368 to date, with 35 deaths. Around 125,000 are in quarantine nationwide, either in hospitals, quarantine zones, or at home.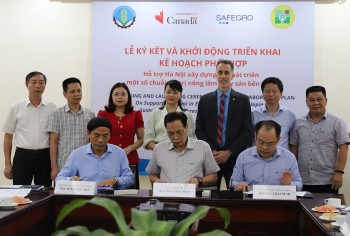 Make in Vietnam
As Vietnam furthers its international intergration, building agro-forestry-fishery high value chains is crucial for the sustainable development of the agriculture sector.