Hanoians "rescues" agricultural products for pandemic-hit Hai Duong farmers
Given the complicating spread of the Covid-19 pandemic, dozen tons of agricultural products in Hai Duong couldn't be sold or exported abroad; therefore, Hanoi people appealed to each other to "rescue" them to help Hai Duong farmers to overcome difficulties.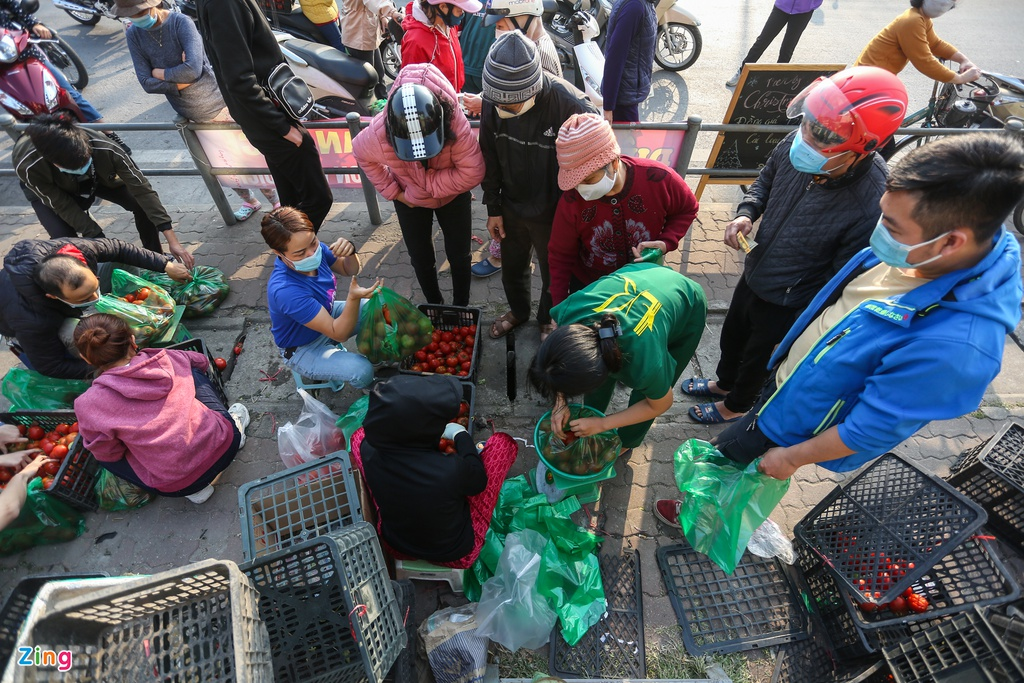 Photo: Zing News
On the morning of February 21, scores of people flocked to 38 Giai Phong Street (Hai Ba Trung district, Hanoi) to "rescue" agricultural products. The produces, transported from Hai Duong, the country's biggest Covid-19 hotspot were all disinfected, according to Zing News.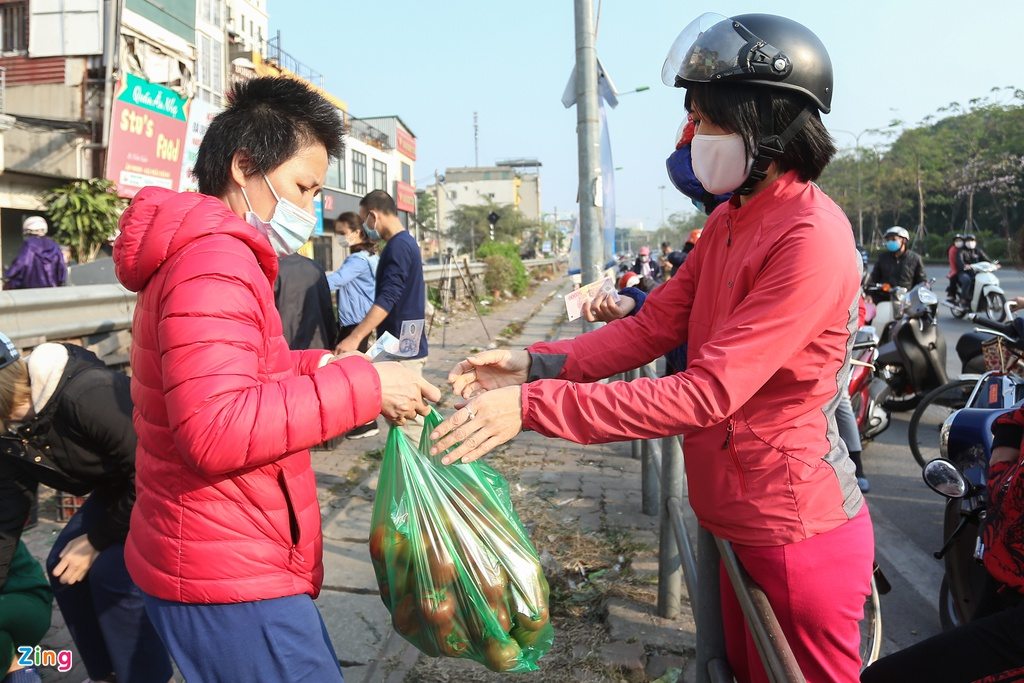 Photo: Zing News
Ms. Ngo Thanh Thuy (left), the leader of a volunteer group in Hanoi, helped to ship the farm produce from Hai Duong to Hanoi.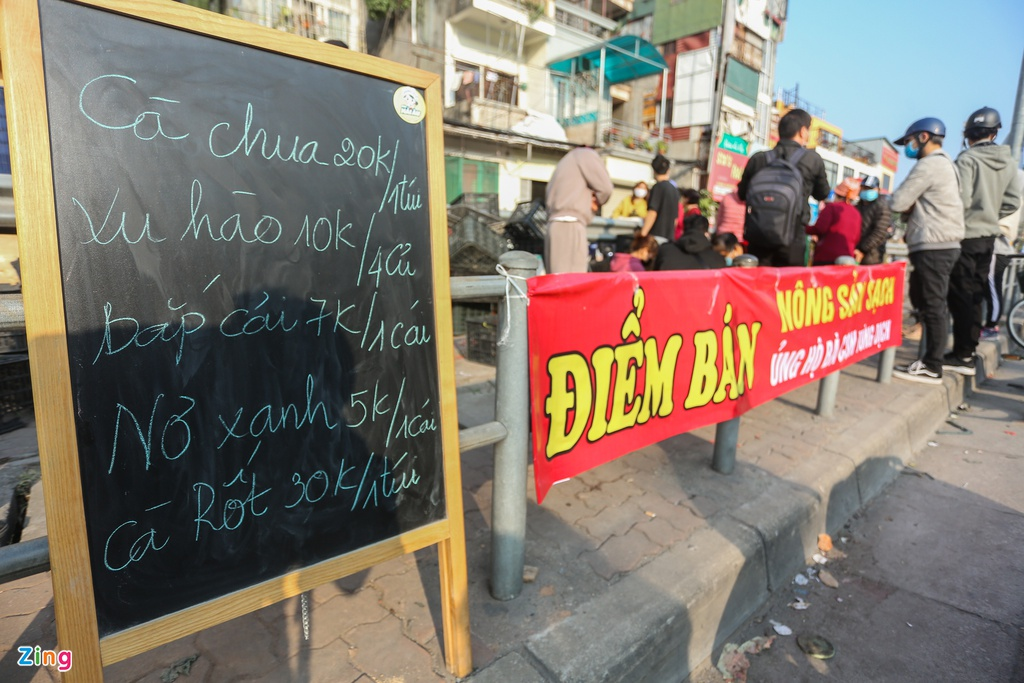 Photo: Zing News
Items including cauliflowers, cabbages, kohlrabis, carrots, tomatoes, eggs, and guavas couldn't be sold or exported overseas due to the complex situation of the Covid-19 outbreaks in the locality.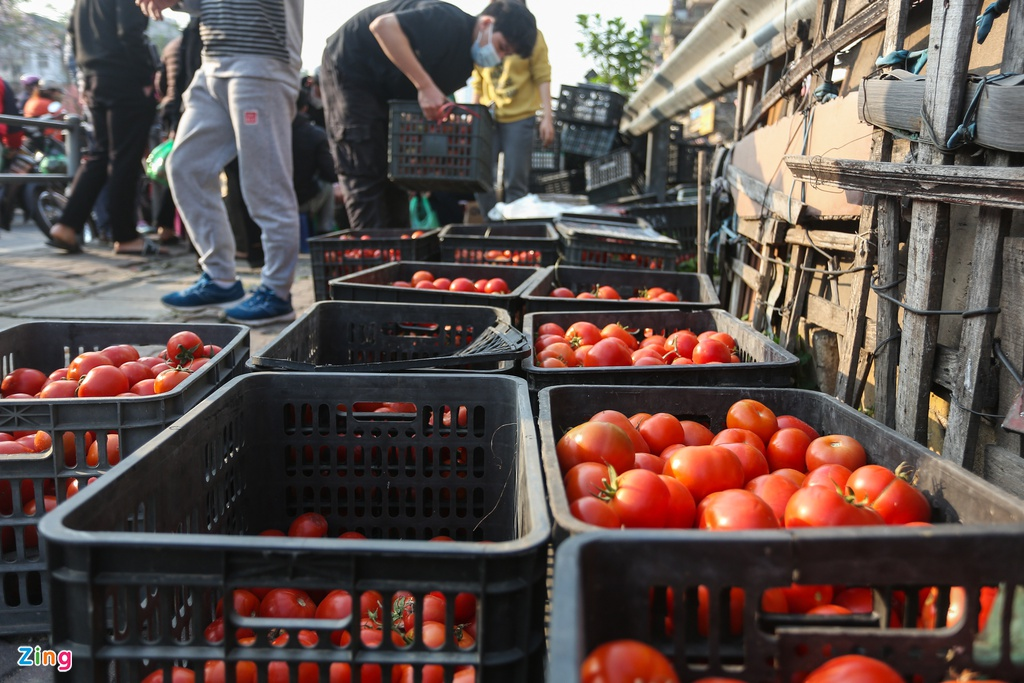 Photo: Zing News
Within only three hours in the February 21 morning, 10 tons of tomatoes and carrots were sold out. Everyone wants to support pandemic-hit farmers.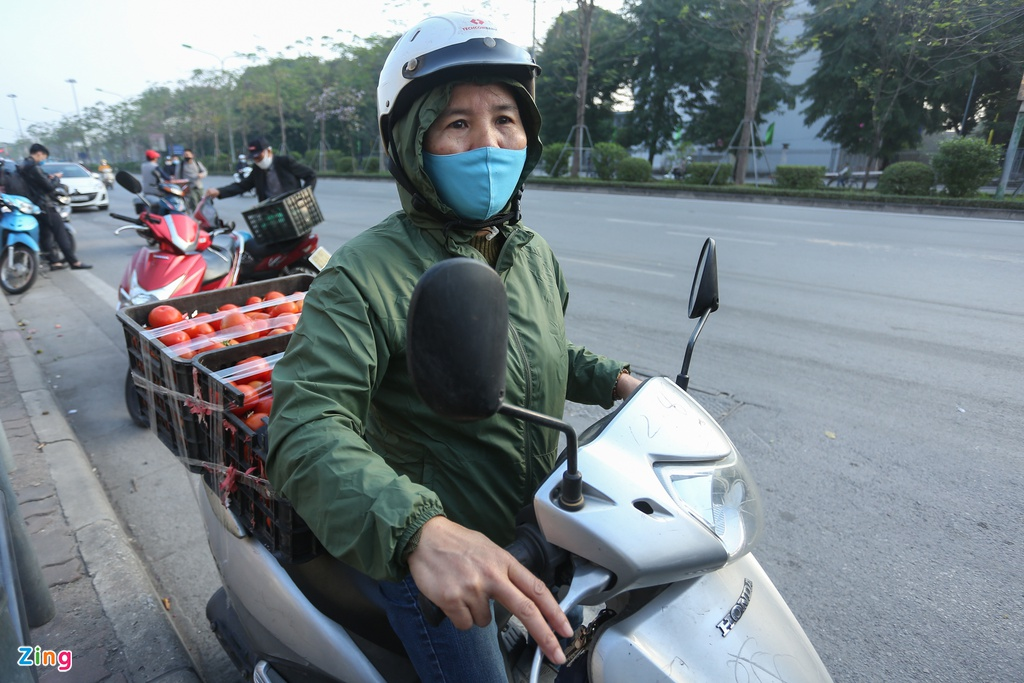 Photo: Zing News
Mrs. T. (54 years old), a Dinh Cong Ward-based resident, bought 2 boxes of tomatoes to support Hai Duong farmers. She said that she would give some to her neighbors. One day earlier, she came here twice to purchase vegetables.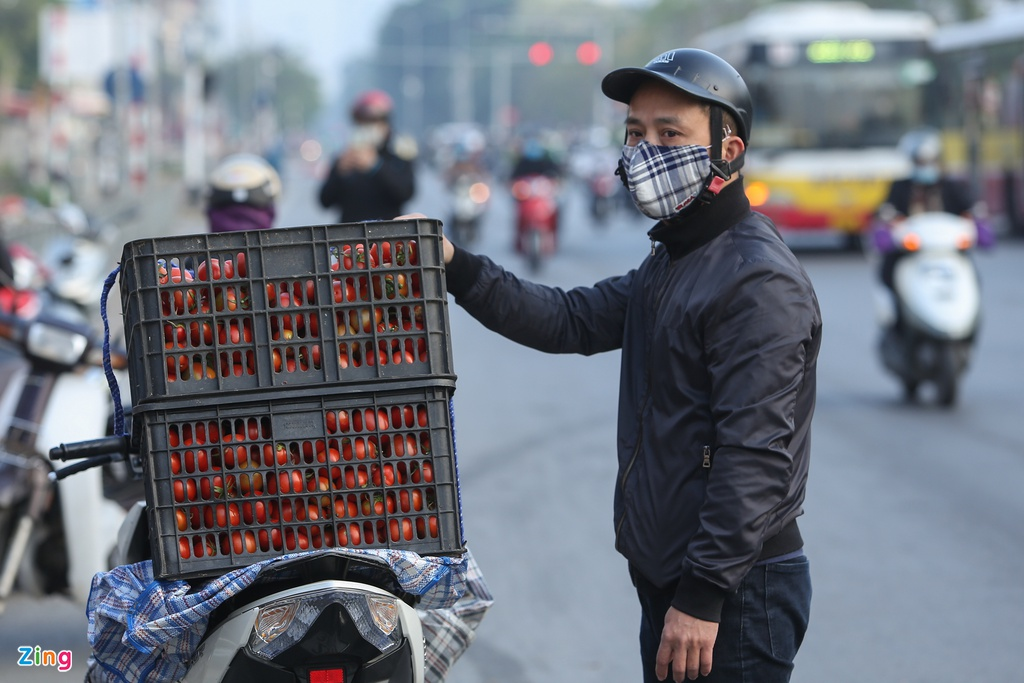 Photo: Zing News
Mr, Dam Anh Tuan, from Ba Trieu street, bought 4 boxes of vegetables for his family, relatives, and friends. He said that "rescuing" agricultural products was really meaningful, so, he enthusiastically responded.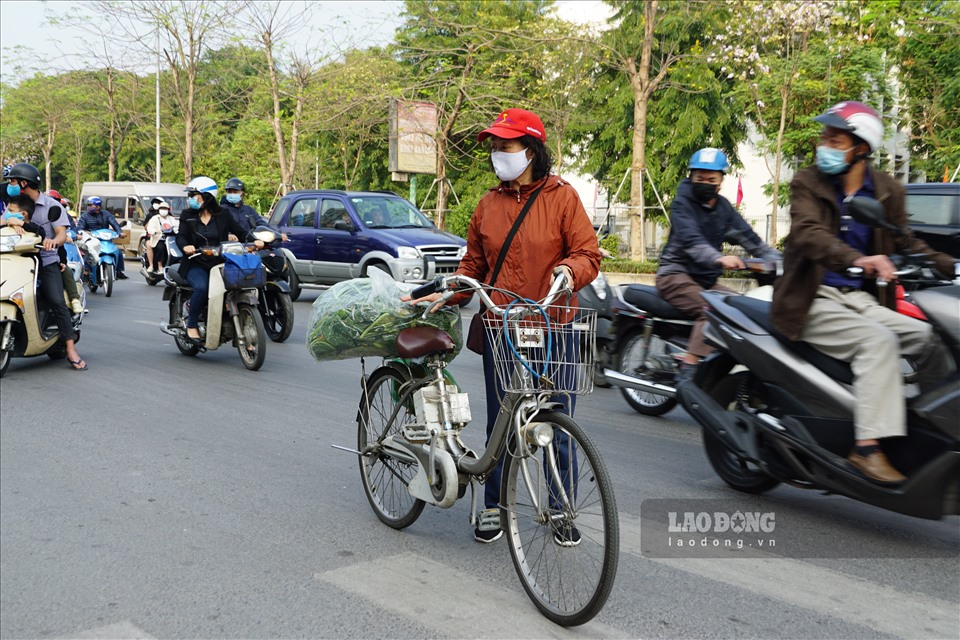 Photo: Lao Dong
Buyers complied with wearing face masks.
More "rescuing" sites are expected to open in the streets of Khuat Duy Tien, Nguyen Chi Thanh, etc in several days to come.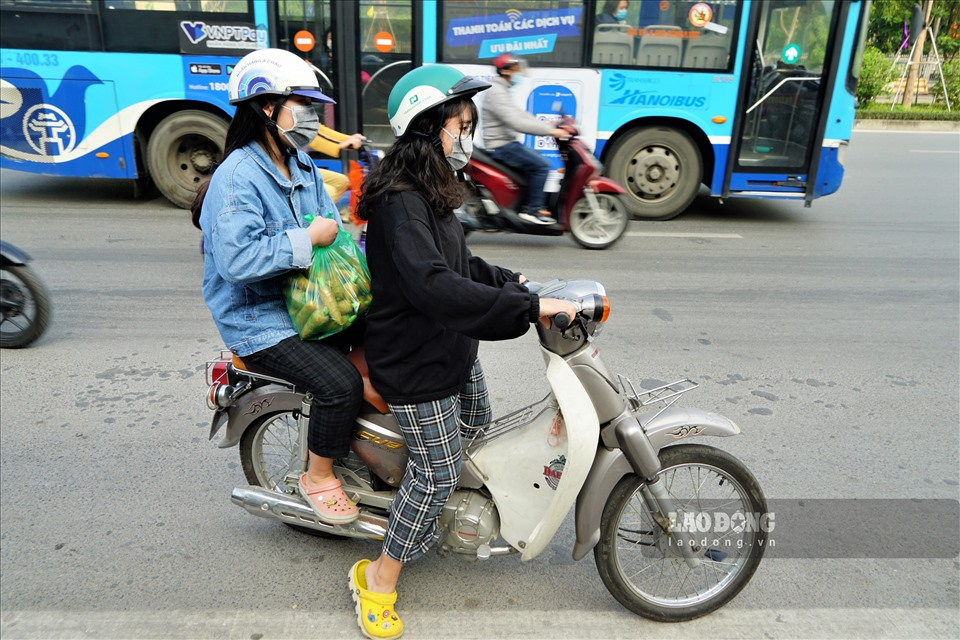 Photo: Lao Dong
Students also came to "rescue" vegetables.
Hai Duong, Vietnam's current biggest epicenter, entered social distancing on February 16 after about half a month since the community transmissions resurged in the province.
The Covid-19 epidemic has exerted impacts on the goods trade between Hai Duong and other provinces, especially agricultural product consumption.
Hai Duong so far has reported 776 Covid-19 cases.