Vietnam News Today (February 16): Hai Duong reimposes lockdown in coronavirus battle
Vietnam News Today (February 16) features headlines include UNESCO Representative: VN has unique culture, unique heritage, Vietnam supports South Centre's role in promoting cooperation between developing countries, COVID-19 in Hai Duong.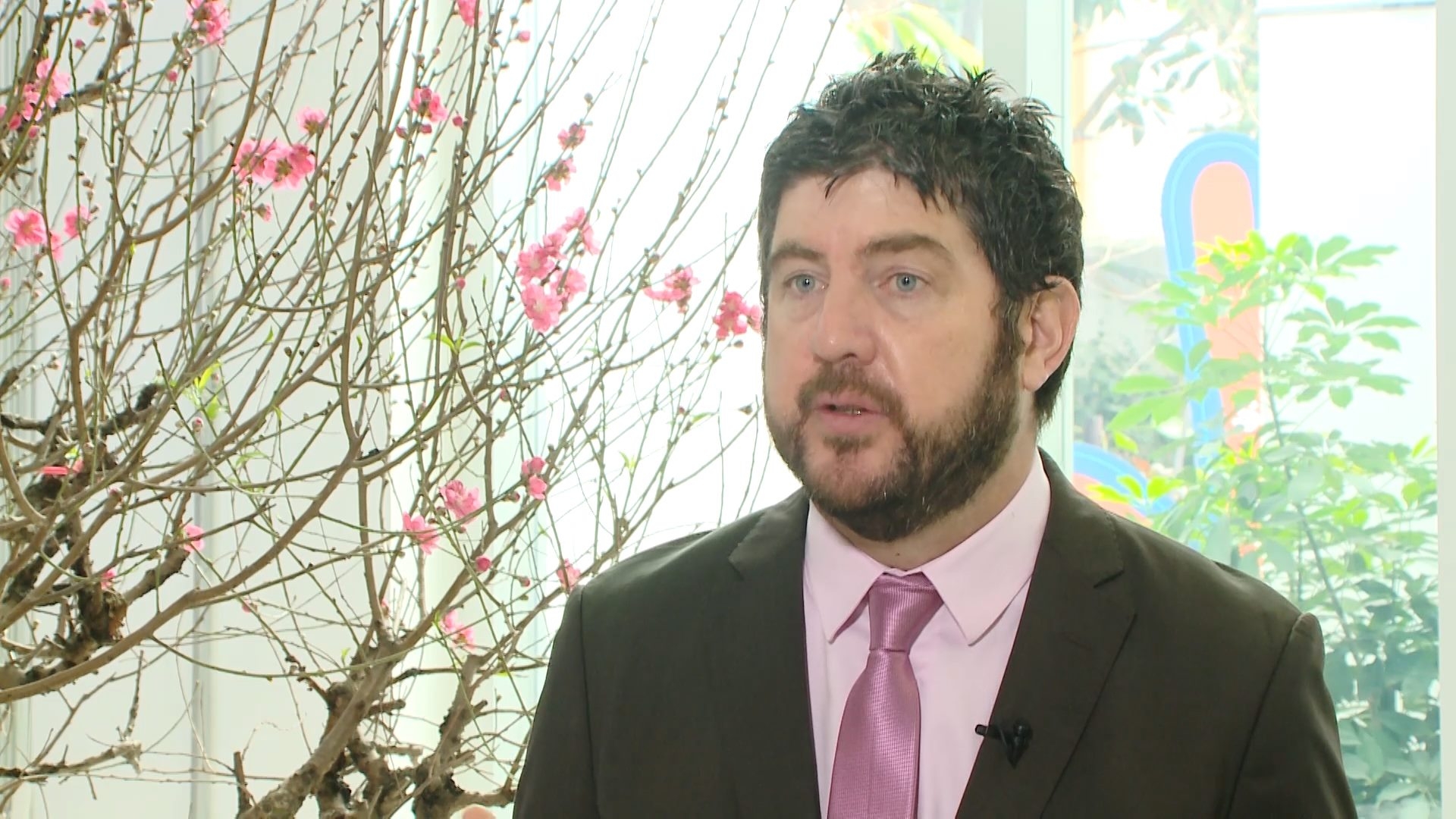 Head of Office and UNESCO Representative to Viet Nam Michael Croft - Photo: VGP/Thuy Dung
UNESCO Representative: VN has unique culture, unique heritage
There is no secret why people come to Viet Nam, why there were such a great vibes in tourism because people know or expect that they're going to experience a unique culture and a unique heritage.
Head of Office and UNESCO Representative to Viet Nam Michael Croft made the above statement at an inclusive interview with the Viet Nam Government Portal.
Croft expressed his belief that it has been the back of the nation that allowed the nation to thrive and survive for over centuries of occupation through the struggle for freedom and independence.
He learnt that at the beginning of the modern Viet Nam in 1945, President Ho Chi Minh, one of his first decrees was on the protection and promotion of culture heritages.
He also saw strong elements in institution of Viet Nam. And so what it provided are very strong framework for action to protect and promote culture heritages in the country to distinguish and also in modern Viet Nam and also been accompanied by policies.
Regarding his recommendations for Viet Nam to advance sustainable tourism development, Croft said there is no secret why people come to Viet Nam and why there are such a great vibes in tourism because people know or expect that they're going to experience a unique culture and a unique heritage, said Croft.
On the role of community in preservation of the country's heritage values, Croft suggested Viet Nam needs to reach legacy of cultural heritage and culture diversity come from in Viet Nam, it is the village, it is the local communities. The local communities are the ones where the intangible culture heritages are developed, according to VGP.
Vietnam supports the South Centre's role in promoting cooperation between developing countries
Vietnam highly values the important role of the South Centre and continues supporting the centre in boosting cooperation between developing countries and implementing joint actions to handle global issues towards the realisation of sustainable development goals (SDGs).
Ambassador Le Thi Tuyet Mai, head of the Vietnamese Permanent Mission of Vietnam to the United Nations, World Trade Organisation (WTO), and other international organisations, made the statement at the 21st meeting of the Council of Representatives of the member States of the South Centre held online in Geneva on February 11.
Ambassador Mai expressed her thanks and congratulated the Board, Executive Director and South Centre on their recent activities to support developing countries to effectively take part in international negotiation processes as well as build capacity at national and regional level, especially promote cooperation between developing countries in response to the COVID-19 pandemic and other global challenges, towards meeting SDGs.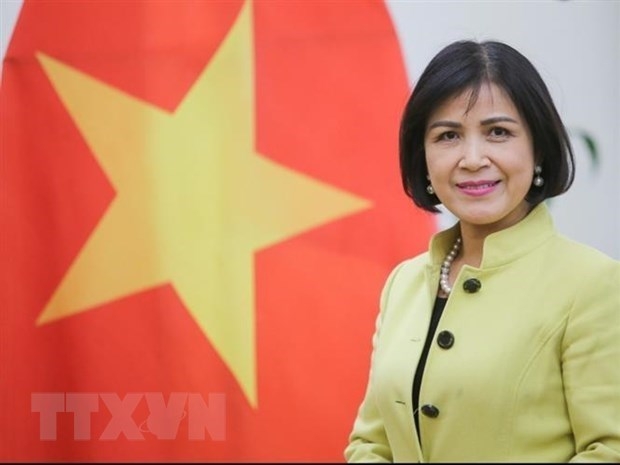 (Photo: VNA)
At the meeting, Executive Director Carlos Carrea underlined the pandemic's impacts on developing countries' efforts in implementing the 2030 Agenda and SDGs as well as the necessity to build multilateral consensus to cope with the current health crisis, ensure vaccine distribution in a fair and equal manner to developing countries, eliminate poverty, and meet other demands of developing countries in the post-pandemic period.
Correa shared the centre's action plan for the 2021-23 period, focusing on enhancement of capacity for developing countries in South-South cooperation; improvement of financial mobilisation and shifting to digital economy of developing countries; reform of WTO towards respecting multilateral commitments and encouraging preferences for developing countries; improvement of international investment regulations; promotion of international actions in coping with global challenges such as climate change, biodiversification, human rights and other issues of shared interests of developing countries, VNA reported.
Hai Duong to impose social distancing from Tuesday
Leaders of the northern province of Hai Duong has decided to impose 15-day social distancing in the locality from February 16.
Chi Linh City - the biggest COVID-19 hotspot in the locality - will continue to be placed under lockdown until the pandemic is stamped out.
Local police was assigned to set up checkpoints and strictly fine those who intentionally violate regulations on COVID-19 prevention and control.
Pham Xuan Thanh, Secretary of the Provincial Party Committee, called for taking measures to minimize cross-infections in quarantine sites and lockdown areas.
He tasked the provincial Department of Health to direct the Center for Disease Control to expand testing capacity to 30,000 samples per day.
Students at the Medical Technical University and the Central College of Pharmacy located in the province will be mobilized to join collection of test samples.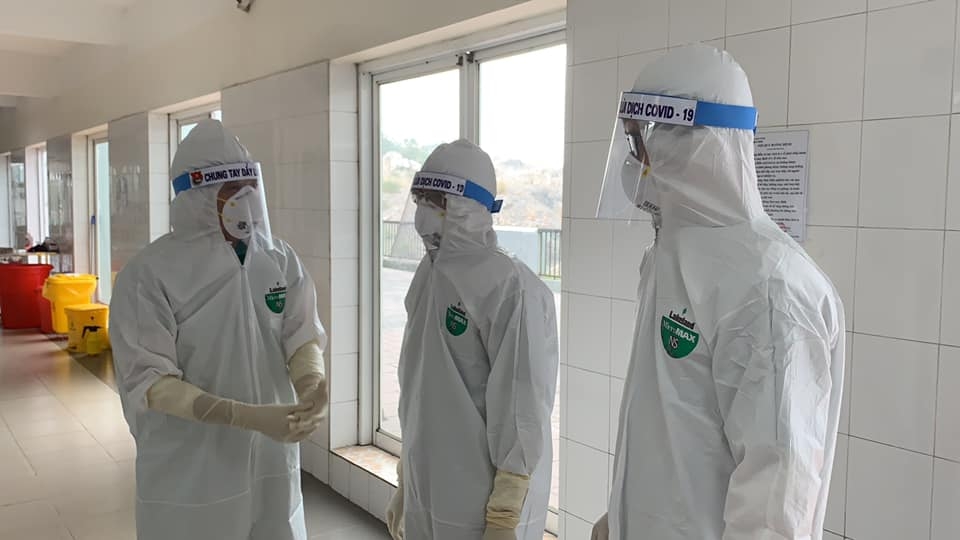 (Photo: Bao Nhan Dan)
Management boards of industrial parks were tasked to coordinate with local authorities to inspect factories to see whether they meet regulations on COVID-19 prevention and control.
The management boards shall have to conduct mandatory tests for all business owners and workers who are residents in Cam Giang District.
As of 6:00 am on February 15, Hai Duong recorded 475 community infection cases, including 234 in Chi Linh City, 70 in Cam Giang District, and 65 in Kinh Mon Town, according to VGP.
Promoting the resource of overseas Vietnamese in national development
On the occasion of the 2021 Lunar New Year (Tet) festival, overseas Vietnamese people shared their thoughts and aspirations with Nhan Dan Newspaper, expressing their earnest desire to contribute strength and wisdom as well as join hands in building and developing the homeland.
According to Tran Thi Phuong Thao, a member of Executive Committee of the Vietnamese People Association in the Czech Republic, every year on the occasion of the Lunar New Year, the Vietnamese community in the Czech Republic organises cultural exchange activities with the aim of preserving the national cultural identity, as well as helping the younger generation learn more about their origins.
However, on the occasion of the 2021 Lunar New Year, activities were not organised as usual so as to ensure the safety of the community from the impacts of the COVID-19 pandemic.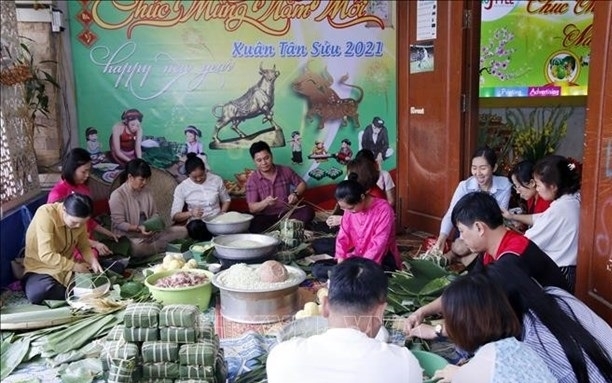 Vietnamese expats in Laos make chung (square glutinous rice) cake - the soul of traditional Tet. (Photo: VNA)
In order to maintain and preserve the Vietnamese language, in the summer of 2020, Vietnamese classes remained open at Sapa Shopping Centre in the capital city of Prague, the Czech Republic.
Thao said she felt fortunate to be able to share joy with the whole country because the 13th National Congress of the Communist Party of Vietnam was a great success. She expressed her belief that, under the sound leadership of the Party and State, Vietnam will step up to new heights and soon become a developed country.
The Vietnamese community in the Czech Republic also wished that the Party and State would continue to create favourable conditions for overseas Vietnamese to enjoy preferential policies in order to return to their homeland to do business.
Meanwhile, according to Nguyen Phuc Binh, President of the Vietnam Students' Association in Australia, the diplomatic relationship between Vietnam and Australia is currently in a very fine state, with two-way trade being carried out regularly, NDO said.
Trade defence as the shield to protect enterprises
If the international economic integration process can be compared to a large stream taking Vietnamese goods to the world and bring foreign goods to the Vietnamese market, then trade defence is the shield to protect the legitimate interests of domestic enterprises.
Vietnam has opened the domestic market for goods from 51 partner countries under free trade agreements.
Director of the WTO Centre at the Vietnam Chamber of Commerce and Industry (VCCI) Nguyen Thi Thu Trang stated that Vietnamese manufacturers are ready to accept competition from foreign goods, and this is considered a good opportunity to enhance their capacity.
But amid the Covid-19 pandemic, there will be a surplus of certain goods, which are directed to Vietnam in one way or another. In this situation, trade defence instruments, including anti-dumping, anti-subsidy and safeguard measures, are effective tools to defend the legitimate interests of domestic producers against unhealthy competition, emphasised Trang.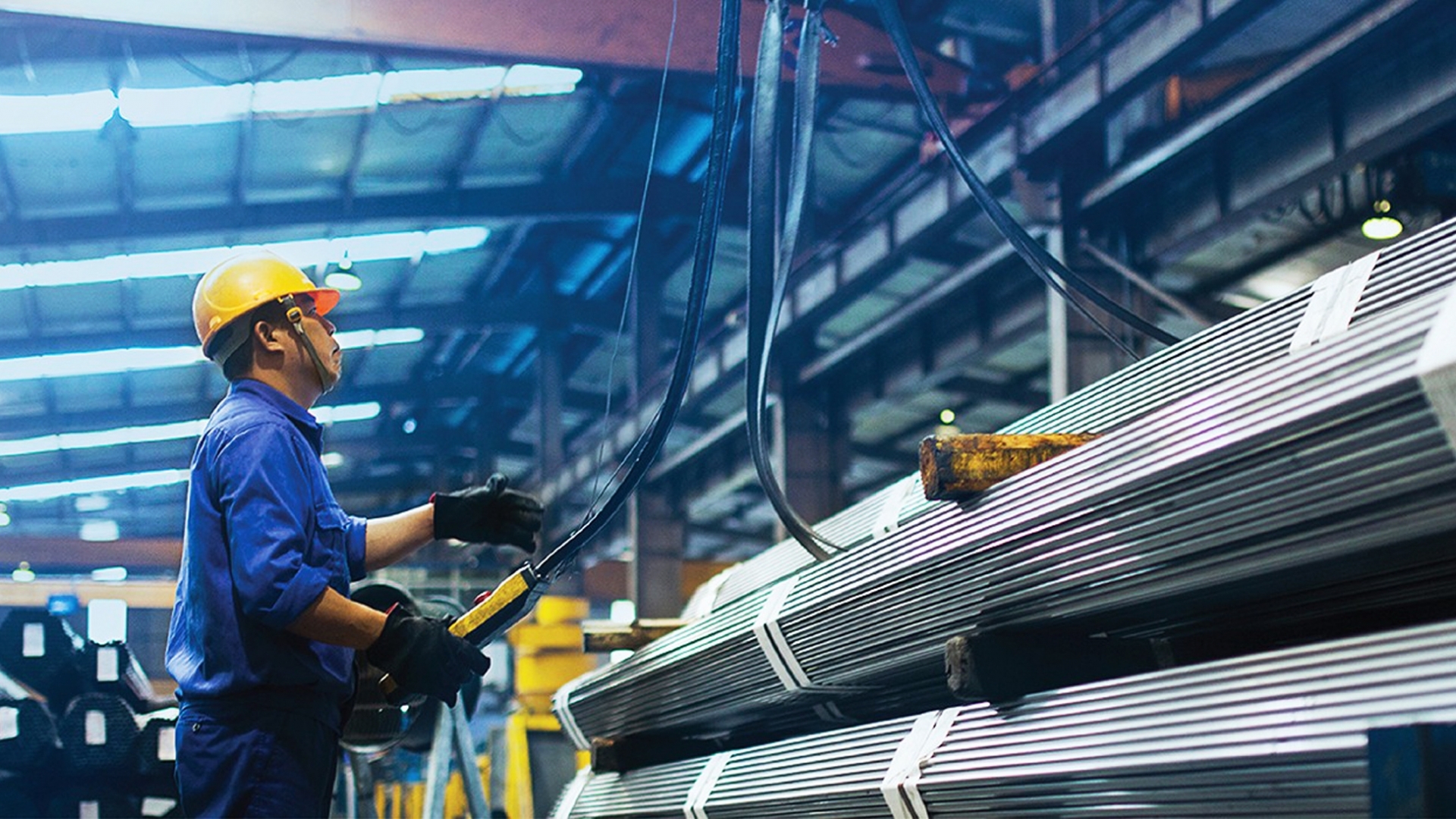 A steel factory in Vietnam (Photo: NDO)
Amid the complicated developments of global trade, impacts of the Covid-19 pandemic and the fast-growing value of Vietnam's export-import activities, enterprises need to consider trade defence measures as part of their business strategies in order to create an equal competitive environment, said Le Trieu Dung, the director of the Trade Remedies Authority.
Under a decision on enhancing the trade defence capacity of domestic manufacturers in the context of free trade agreements, the MOIT outlines a range of measures with the coordination of associations, ministries and agencies to provide regular and in-depth information on the matter so that enterprises can proactively use trade defence instruments to cope with the mass import of goods into Vietnam.
Chairman of the Vietnam Steel Association Nghiem Xuan Da stated that one of the factors that will help Vietnamese enterprises confidently walk out onto the international playing field is investing in modern technologies. In addition, many enterprises are proactively relying on their strengths in production and operation to diversify their markets so as to minimise the risks in international trade, as reported by NDO.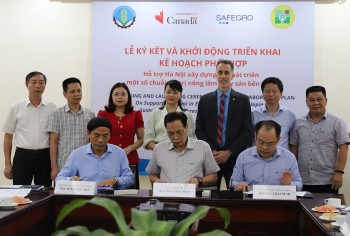 Make in Vietnam
As Vietnam furthers its international intergration, building agro-forestry-fishery high value chains is crucial for the sustainable development of the agriculture sector.