Chinese community in Cambodia faces Covid-19 outbreak
On Saturday (Feb 20), Cambodia's Premier Hun Sen said that an outbreak of novel coronavirus has recently hit Chinese expat community, causing great anxiety after South-east Asian nation's successful containment efforts of the pandemic.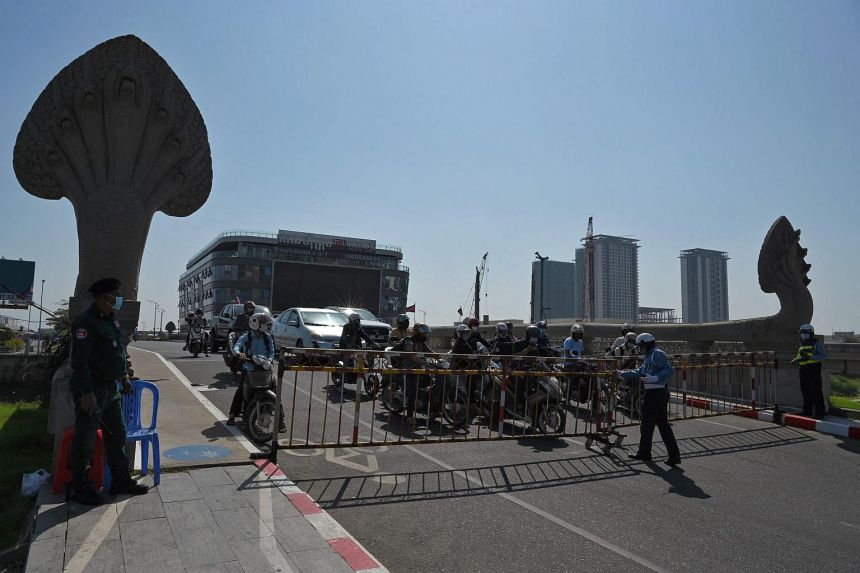 The kingdom has so far fared well in tackling the virus and life in the capital Phnom Penh has largely returned to normal.PHOTO: AFP
The kingdom has so far fared well in tackling the virus and life in the capital Phnom Penh has largely returned to normal. But a group of Chinese nationals who underwent testing to obtain medical certificates for overseas travel recorded positive results on Saturday, sparking fears of a wider outbreak in the community, AFP reported.
"We have discovered a big community infection with 32 cases... this is a bad situation for us," Mr Hun Sen said during a speech broadcast on state-run TV. "Those found positive today are all Chinese."
The increasing presence of Chinese businesses across the kingdom has heightened anti-Chinese sentiment among some Cambodians, and Mr Hun Sen urged people not to discriminate against Chinese nationals because of the latest outbreak.
The strongman prime minister, one of the world's longest serving leaders, is a staunch ally of Beijing, and Cambodia receives billions of dollars in soft loans and investment from China.
Early in the pandemic, many countries closed their borders to China, where the virus was first detected, but Mr Hun Sen refused to follow suit and even travelled to Beijing to meet with leader Xi Jinping last February in a show of solidarity.
"Because it happened to Chinese nationals, please don't discriminate against the Chinese," Mr Hun Sen said in his speech on Saturday.
He urged residents to wear masks and practise social distancing. The infections were traced to a nightclub, now closed, and the authorities are doing contact tracing to track down any other cases, the prime minister said.
Much of Phnom Penh will remain open - including schools. But a small island connected to the city known as Koh Pich is now under partial lockdown, with police blocking all road access on Saturday morning.
The last local infection in Cambodia was in November last year. So far, the country has detected more than 500 cases but has not recorded any deaths.
A lab in Cambodia is on the lookout for the next pandemic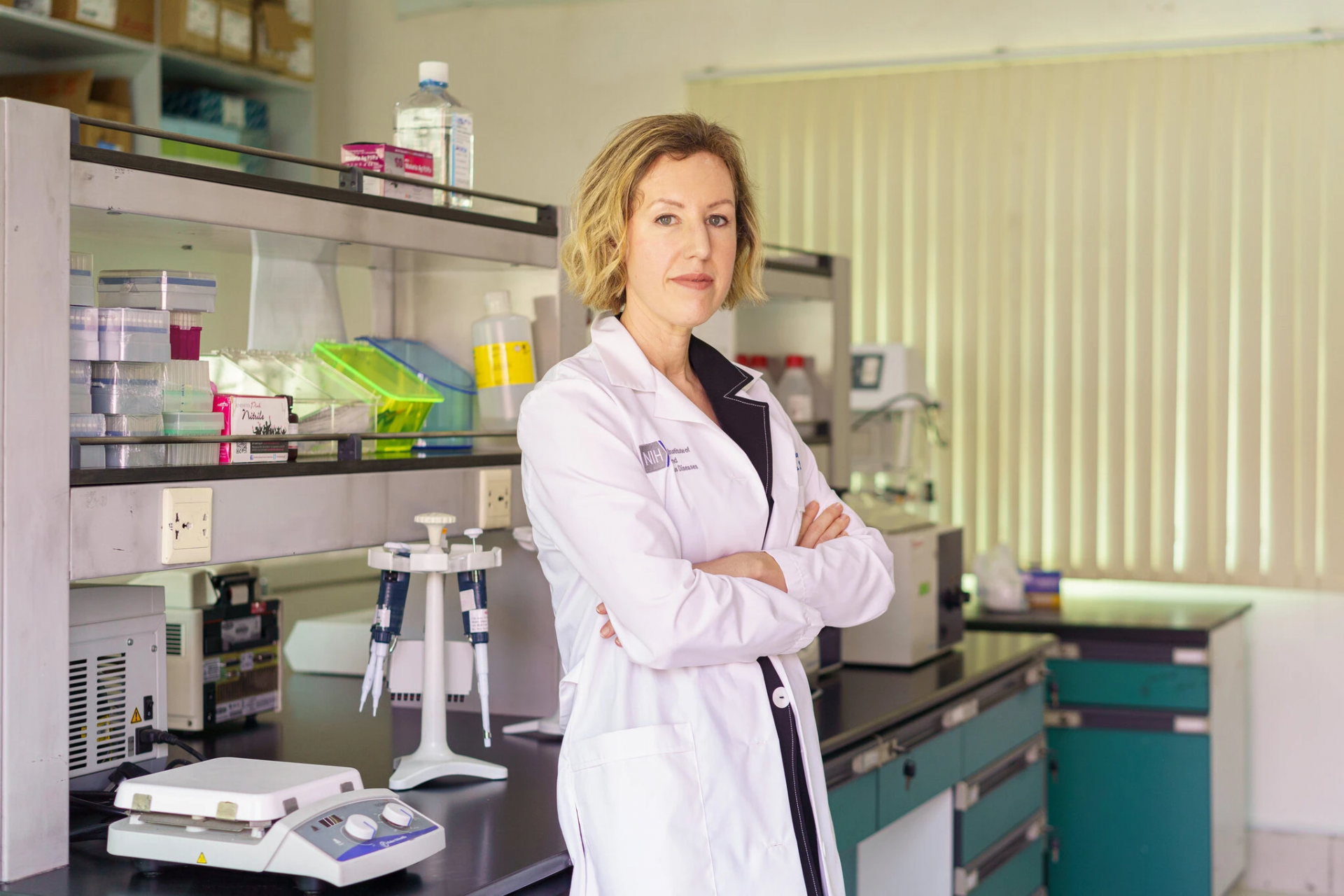 Dr. Jessica Manning last week in her laboratory inside the National Center for Parasitology, Entomology and Malaria Control in Phnom Penh, Cambodia.Credit...Thomas Cristofoletti for The New York Times
According to New York Times, Covid-19 arrived in Cambodia a year ago, on Jan. 23, when a Chinese national flew in from Wuhan, the city where the illness was first detected, and soon fell sick with a fever. A P.C.R. test came back positive.
For Cambodia, a developing country with a rudimentary health care system and multiple direct flights from Wuhan, the new disease presented an especially high risk.
Dr. Jessica Manning, a public health researcher with the National Institute of Allergy and Infectious Diseases who had been working in Cambodia for years, also saw an opportunity: helping the country join the global effort to watch for new diseases.
In those early days of Covid-19, researchers did not know how accurate the P.C.R. tests were or whether the virus was spawning new strains with potentially different properties. The Cambodian report helped confirm the accuracy of the P.C.R. test, and it revealed that only minor changes in the sequences were appearing. The virus did not seem to be mutating substantially — an indication that the disease would be easier to test for, treat and vaccinate against.
For Dr. Manning, the exercise was proof that even a small research outpost in the developing world could successfully detect new or unexpected pathogens and glean important information about them. As such, her lab and others like it could serve as an early-warning system for the next potential pandemic.
Watching for novel pathogens in Southeast Asia has recently become an important part of the global effort to understand the pandemic. In late January, a group of researchers, most at the Pasteur Institute in Cambodia, announced that it had used metagenomic sequencing to discover a coronavirus closely related to the one that causes Covid-19 in a bat captured in Cambodia in 2010.
"This is what we were looking for, and we found it," Dr. Veasna Duong, the leader of the study, told Nature in November. "It was exciting and surprising at the same time."
That finding has drawn attention from researchers who want to better understand how and when viruses cross between species.
Dr. Duong is looking in particular at places where people come near fruit bats. "This kind of exposure might allow the virus to mutate, which might cause a pandemic," he told the BBC last month.