Hai Thuong Lan Ong Street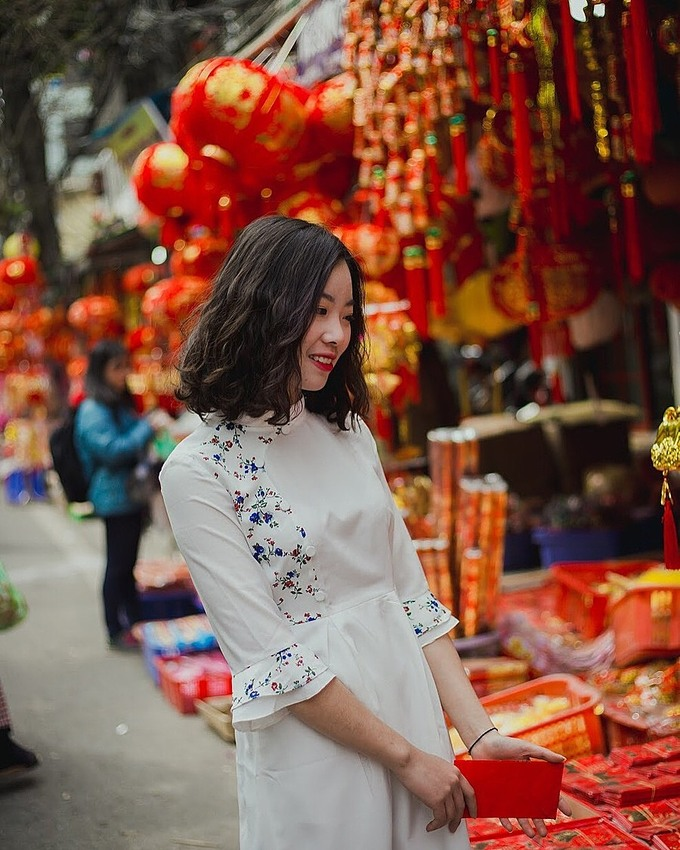 Photo: Anh Minh/ VNExpress
Hai Thuong Lan Ong has long been famous for selling decorative items for New Year and Tet Holiday. From mid-December, the street is overwhelmed with the bustling vibe, VNExpress reported.
Visiting Hai Thuong Lan Ong Street during New Year, tourists not only have the chance to choose satisfying items to decorate houses but also take perfect photos with Ao dai.
Fine Arts Museum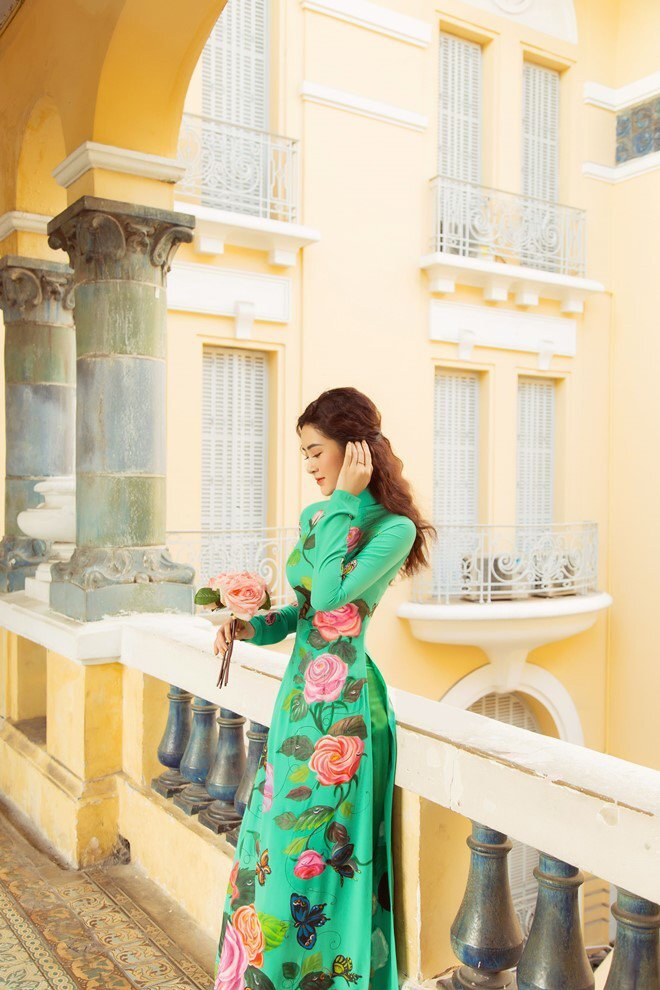 Photo: Ly Kim Thao/ via VNExpress
Fine Arts Museum in District 1 is a famous check-in point for Saigon youngsters. With the ancient European architectural style, the Fine Arts Museum offers perfect corners to take artistic photos with Ao dai.
Fine Arts Museum is open from 8:00 to 17:00 daily, the entrance fee is 30,000 VND / person (US$ 1.3) and reduced to 15,000 VND (US$ 0.65) if you are a student
Ben Thanh Market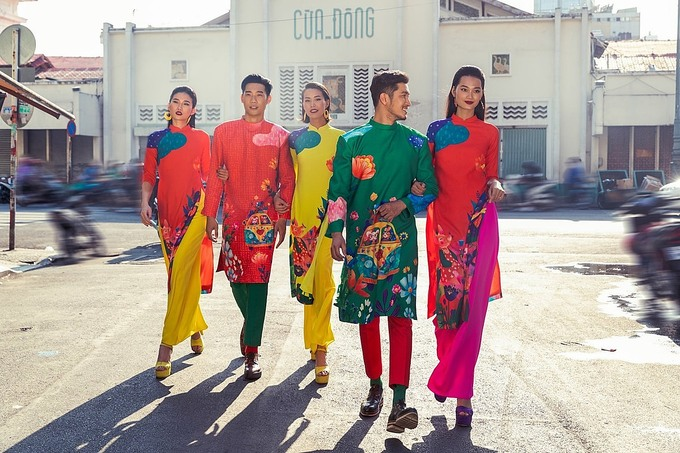 Photo: Chanh Nguyen/ via VNExpress
Ben Thanh Market (District 1) is one of the most favorite places to check-in during New Year thanks to its characteristics and colors of the fruit stalls displayed for sale.
Not only young people but also fashion designers choose Ben Thanh Market to take photos for their new collections.
Ho Thi Ky flower market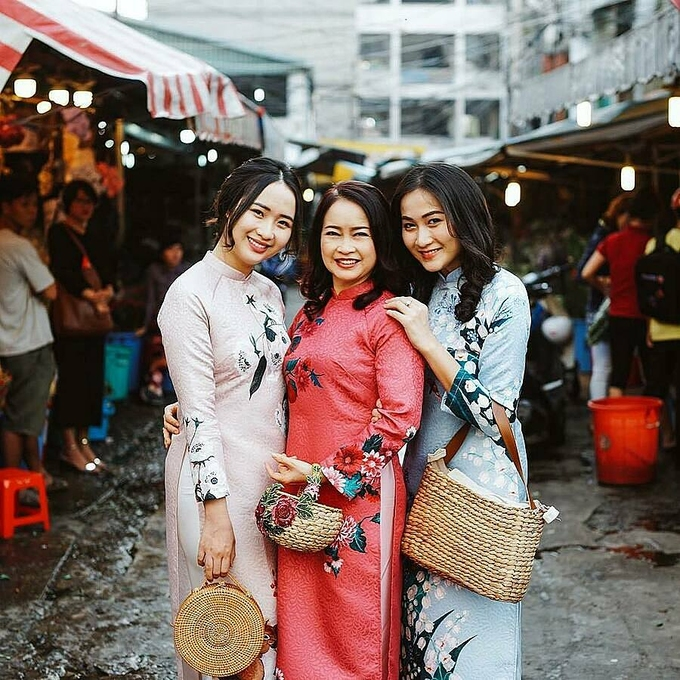 Photo: Bui Dinh Chuong/ via VNExpress.
Dyed in the colorful hues of various kinds of flowers all year round, Ho Thi Ky flower market is preferred by both the locals and foreign tourists.
During New Year, the flower market looks even more gorgeous which serves as an Instagramable background to take pictures. Visitors can buy fresh flowers as props for their photos.
Ba Thien Hau Temple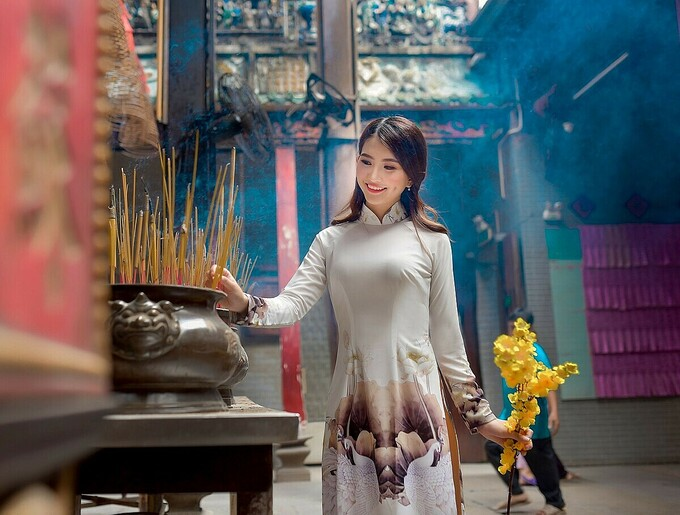 Photo: Minh Hoa/ via VNExpress
Spiritual tourist sites are often favorite places to take photos with Ao dai, and Ba Thien Hau Temple (District 5) is not an exception.
Ba Thien Hau Temple allures a large number of tourists thanks to its traditional and unique architecture. Visitors coming here can check-in outside of the temple. During New Year, the temple boasts a quiet and peaceful beauty that helps you to escape from the chaos of daily life.
Malie Nguyen