Ways to celebrate a save and sound New Year Eve of 2021
Just as we adapted Halloween and Thanksgiving and Christmas and any number of birthdays and milestones along the way to be more pandemic-friendly, so either can we adjust our understanding of what makes a great New Year Eve.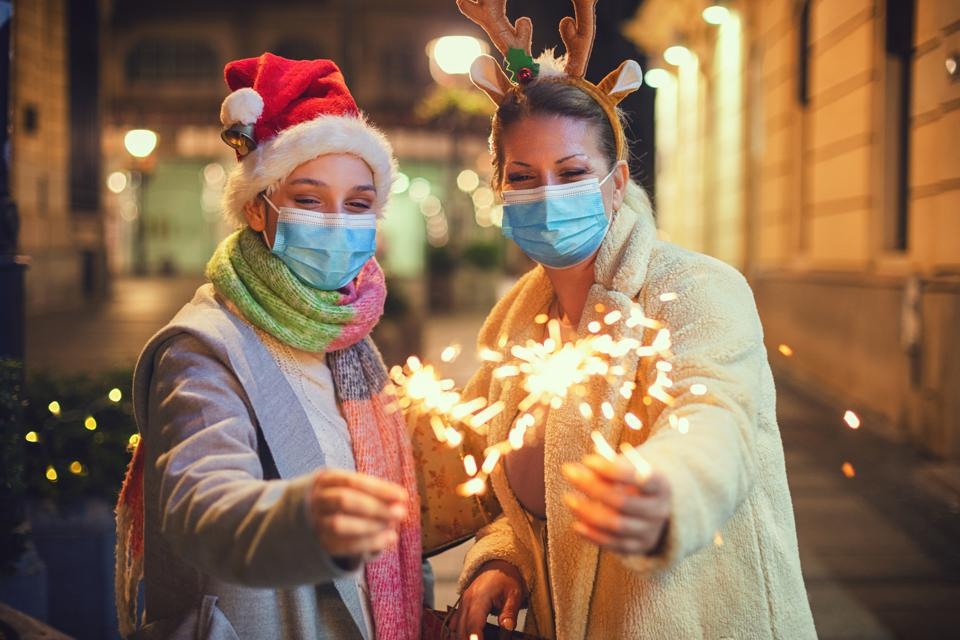 (Photo: Forbes)
Edward Perotti, San Francisco-based event planner has recommended several suggestions to celebrate a safe Year-end party in the middle of the straining pandemic.
If you're going to have a celebration, Perotti says this year, it's all about embracing creativity and relishing the necessarily tighter group with whom you're celebrating(and make sure everyone gets tested beforehand). "I'm not advocating big parties whatsoever — actually, I have people kind of upset with me that I won't do them — but there's the option for having five or six, or throwing in the hybrid and putting some people on Zoom," he shares. "I'm a big advocate of hybrids, and of using technology, because there are people that normally wouldn't be able to go to your celebration that guess what? Now they can."
If you're going to employ Zoom for all or part of your event, Perotti suggests mailing guests matching decor, drink ingredients, or snacks so it feels more like you're all together, Refinery reported. If you're going to have a small group gathering IRL, he says to consider making masks feel like a natural part of the program — for example, he recently planned an "ugly mask party" in the style of traditional holiday ugly sweater parties. "Why not do something like that for New Year's — like, who can make the most elaborate mask? It's little things like that."
Perotti also says that, this year, it's nice to shift the focus from NYE being a "romantic" or hookup-seeking kind of night, since that can make those without significant others feel left out in a year when it's already been tough to be single (and also, making out with random strangers isn't really a thing right now).
"I'm working on [planning an event] right now where it's a girls party and it's a celebration of their friendship and how their friendship has evolved through COVID," he says. "You can't go out or have big parties, you can't have that physical togetherness, which sometimes can be a little shallow, so people should be leaving this year knowing their core group a lot better because they've been forced to speak on camera, which doesn't allow the physical environment to distract."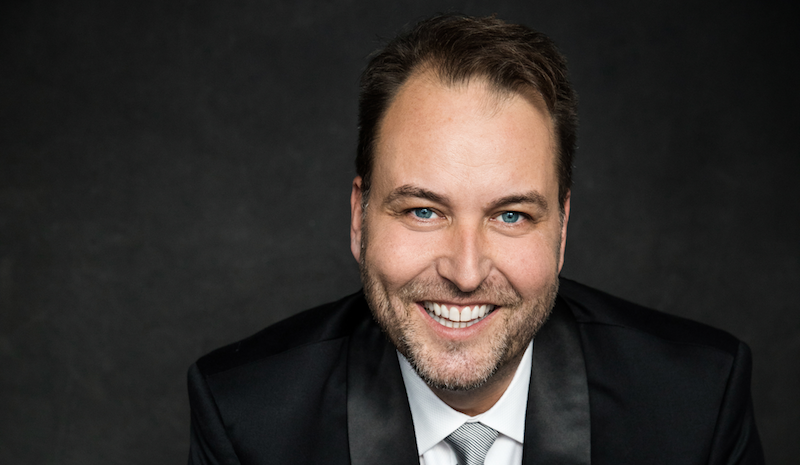 Edward Perotti, San Francisco-based event planner (Photo: KALW)
For those who have historically felt alienated by the cultural emphasis on romance and partying on NYE, these more chilled-out, home-centric celebrations may be a welcome reprieve — not to mention a potential template for future years.
"When I was younger and lived in New York City, I sometimes went out and ended up ringing in the new year feeling cold, drunk, lonely, and/or poor," recalls Christine. "So I tend to be smug about how great of a time I have at home without having to opt in to the nonsense. This year, I will probably feel less smug than usual about staying in, since it's actually what we're supposed to be doing."
As for us NYE traditionalists, maybe just as we've discovered new interests, hidden strengths, and a level of tech savviness we never knew we possessed this year, we may also find that a New Years Eve spent with a small group honoring these changes can be just as — if not more — fun than hitting a crowded club or sold-out concert. And if not, well, there's always next year to go extra hard.
CDC's recommendation on safe New Year celebrations
As per The Centers for Disease Control (CDC), The safest way to celebrate the new yearis to celebrate at home with the people who live with you or virtually with friends and family. Staying home is the best way to protect yourself and others.
Travel and gatherings with family and friends who do not live with you can increase your chances of getting and spreading COVID-19 or the flu.
Everyone Can Make New Year's Eve Celebrations Safer
If you are celebrating the New Year with people outside your household, make sure you follow steps to prevent the spread of COVID-19.
Wear a mask
Wear a mask with two or more layers to stop the spread of COVID-19 to protect others and yourself.

Wear your mask over your nose and mouth, secure it under your chin, and make sure it fits snugly against the sides of your face.

Wear a mask indoors and outdoors.

In cold weather, wear your mask under your scarf, ski mask, or balaclava.

Keep a spare mask in case your mask becomes wet from moisture in your breath or from snow or rain.
Stay at least 6 feet apart
Stay 6 feet away from others who do not live with you.

Indoors or outdoors, you are more likely to get or spread COVID-19 when you are in close contact with others for a total of 15 minutes or more over a 24-hour period.

It is especially important for people who are at higher risk of getting very sick to stay 6 feet (about 2 arm lengths) from other people.
Avoid crowds and poorly ventilated indoor spaces
The more people you are in contact with, the more likely you are to be exposed to COVID-19.

Avoid gatherings and celebrations with a lot of people that make staying 6 feet apart from those who don't live with you difficult.

Avoid indoor spaces as much as possible, especially ones that aren't well ventilated.

If indoors, open windows and doors. Use a window fan to blow air out, which will pull fresh air in through the open windows.
Wash your hands
Wash your hands often with soap and water for at least 20 seconds, especially after you have been in a public place, after blowing your nose, coughing, or sneezing and before eating.

Make sure to dry your hands completely using a clean towel or by air drying.

If soap and water aren't available, use hand sanitizer with at least 60% alcohol.

Avoid touching your mask, eyes, nose, and mouth.
Stay home if you are sick
Stay home if you are sick, except to get medical care.

Isolate yourself from other members of your family and wear a mask.

Even if you don't feel sick, you can still spread COVID-19 to others.
Get a flu shot as soon as possible
The flu shot can help protect you and your family, friends, and community from getting and spreading flu.

By getting a flu shot, you can also help lower hospital visits and serious health problems from flu.
COVID-19 vaccines
While it is possible that some people may receive COVID-19 vaccines before New Year's Eve, continue taking steps to protect yourself and others for some time to come.
Safer New Year's Celebrations with Friends and Family
Staying home and celebrating with the people you live with or celebrating virtually with loved ones is the safest choice this year. Do not attend large gatherings this year. If you do host or attend a small gathering, everyone can take steps to make celebrating the New Year safer.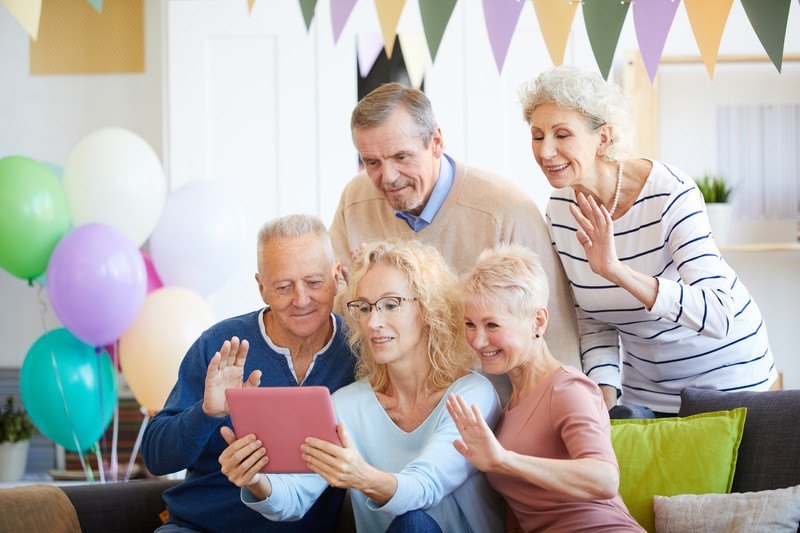 (Photo: Portland Senior Housing)
If you host a celebration
Talk with guests ahead of time to set expectations for celebrating together.

Limit the number of guests.

Keep celebrations outdoors, if possible.

If indoors, open windows and doors. Use a window fan to blow air out, which will pull fresh air in through the open windows.

Clean and disinfect frequently touched surfaces and items between use.

Have guests bring their own food, drinks, plates, cups, and utensils.

Have extra unused masks available for your guests and encourage everyone to wear them inside and outside.

Keep background music volume low so guests don't need to shout.
It's okay if you decide to postpone or cancel your gathering. Do what's best for you.
If you attend a celebration
It's okay if you decide to stay home and remain apart from others. Do what's best for you.

If traveling for a celebration, know what to do before, during, and after travel.

Bring your own food, drinks, and disposable plates, cups, and utensils.

Wear a mask indoors and outdoors and safely store your mask while eating and drinking.

Avoid alcohol and drugs that can alter judgement and make it difficult to practice COVID-19 safety measures.

Avoid shouting and singing.

Avoid areas where food is prepared, such as the kitchen.

Use single-use options, like condiment packets.
Consider Other Activities to Celebrate New Year's
Have virtual celebrations with loved ones
Attend a virtual concert or performance.

Plan a virtual countdown to midnight with friends.

Enjoy a virtual dinner or dessert with friends and family.
Plan a New Year's party for the people you live with
Decorate, play music, and have a dance party with the people you live with.

Have a pajama party and watch your favorite movies or play games.

Plan a special meal or dessert with your family.

Cover your dining table with tablecloth with a Christmas theme. Here's a guide to

measuring tablecloth sizes

so you know what size to get.
Reach out to family, friends, and neighbors
Call, text, or leave a voicemail for family, friends, and neighbors wishing them a happy new year.

Call friends and family to count down to the new year together.

Plan a neighborhood countdown to midnight. People who live with each other can stand in front of their house and cheer together at midnight.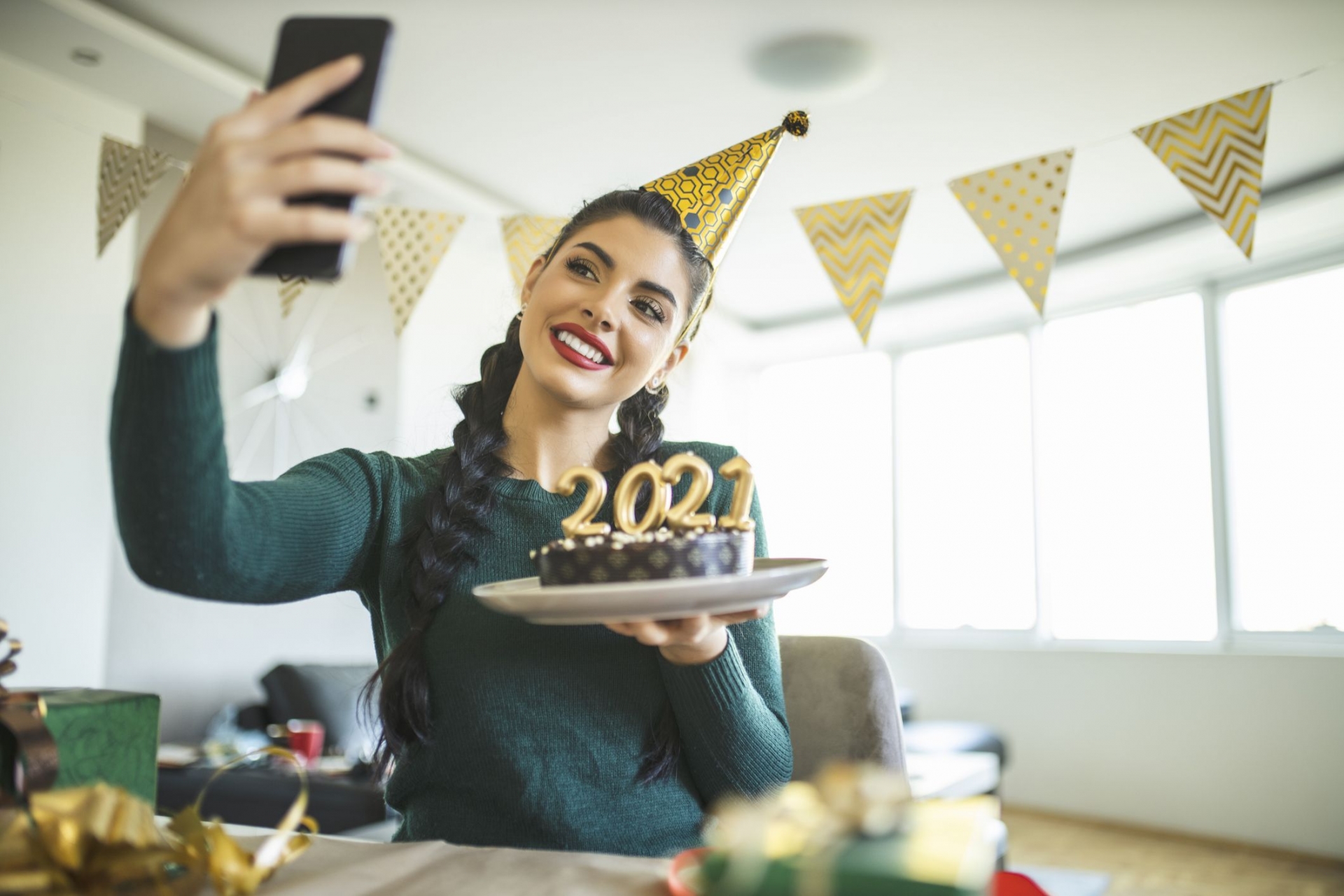 One should avoid crowded New Year party during the pandemic (Photo: Delish)
Other ideas
Watch a livestreamed firework display, concert, First Night event, or other New Year's programming from your home, such as the Times Square New Year's Eve ball drop. Virtual events are happening across the United States.

Take care of yourself and do something you enjoy, such as reading a book or taking a walk.

Pick up a special meal from a local restaurant to share with your household.

Plan an outdoor activity with people you live with such as a hike or sledding.

Set new year resolutions. Find out if your hometown is sponsoring a special social media event and share your resolutions.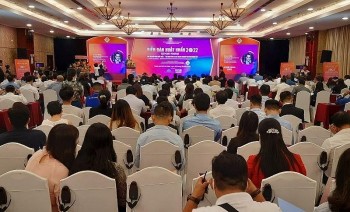 Focus
Vietnam News Today (Dec. 9): Vietnam - Singapore innovation centre helps firms transform production; HCM City among most searched destinations by travelers; Vietnamese digital technology industry's revenue estimated at 148 billion USD in 2022; Two Vietnamese films up for consideration at Oscars.