Hoi An Named in Time Out's Top 21 Most Romantic Places Worldwide
The prestigious Time Out has selected the 21 most romantic destinations in the world for couples this coming Valentine's Day.
In an article published on Feb. 8, Time Out introduced a list of 21 most romantic places in the world. Vietnam's Hoi An ancient town comes in ninth place on the list.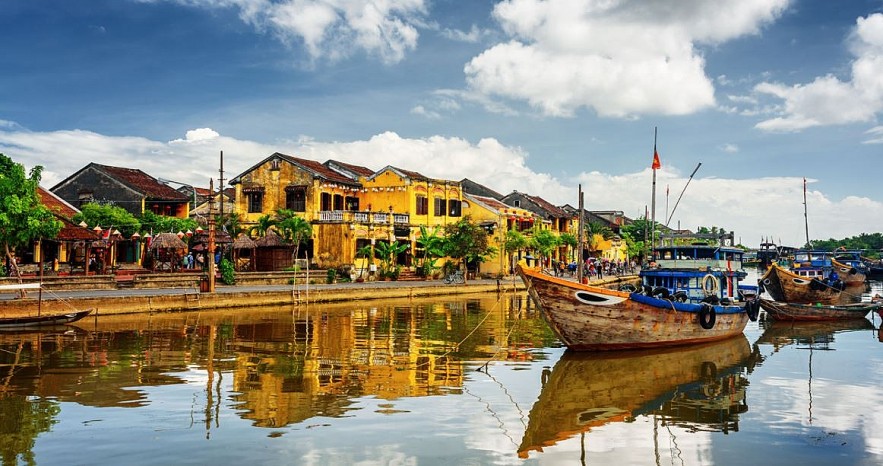 Hoi An, Vietnam (Photo: Vietnam Guide)
"Hoi An's famous lantern-lined streets are an idyllic spot for twilight walks and candid conversations, backed by well-preserved historic Vietnamese architecture that tells plenty of stories. The town's lantern boat rides are the thing of romantic dreams – a tremendous combination of natural delicacy and impressive confidence – while Hoi An also has one of the best cocktail scenes in the country," says the magazine.
Hoi An Town is an exceptionally well-preserved example of a Southeast Asian trading port dating from the 15th to the 19th century. Its buildings and its street plan reflect the influences, both indigenous and foreign, that have combined to produce this unique heritage site, according to Vietnam Guide.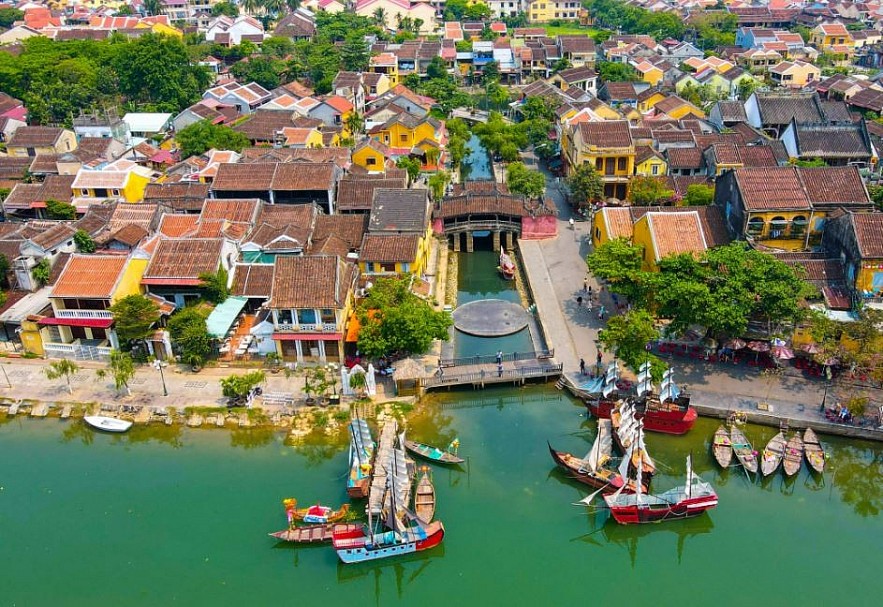 Hoi An (Photo: To Quoc)
Hoi An is a place where the bold march of progress peters into a leisurely amble. In this one-time trading port, the Thu Bon River meanders past crumbling shophouses and weathered pagodas, while sampans come and go from the old ferry quay. Outside the Old Town, two-lane roads slice through waving rice fields and emerge at a frothy coastline. Stay a couple of days, and Hoi An's easygoing beauty and lantern-lit nights may leave you hopelessly beguiled.
The international airport in Da Nang is a 50-minute drive from the Ancient Town. There are domestic flights from Vietnam's major cities to Da Nang, as well as direct flights from regional hubs. Hoi An can also be reached by bus or shuttle vans from nearby destinations, such as Nha Trang, Da Nang or Hue. Walking and cycling are ideal for sightseeing in the Ancient Town and the countryside. Taxis and ride-hailing apps can also take you around. Ask your hotel about a private car for trips further afield.
Other cities in the list include: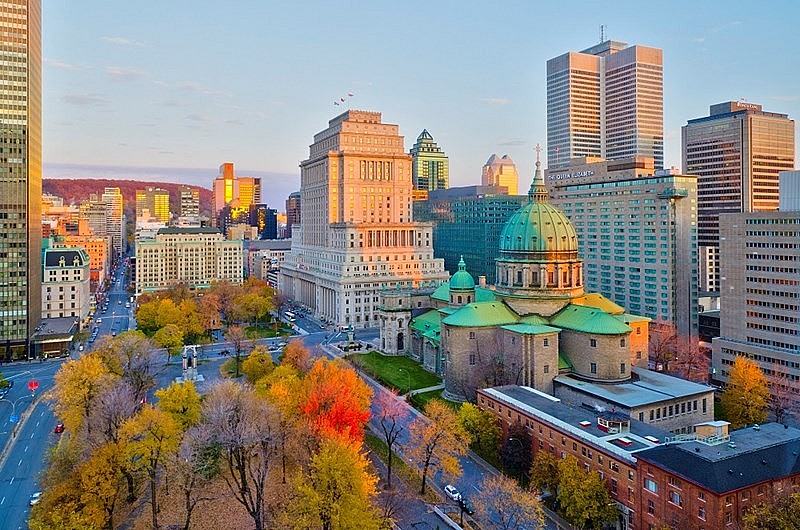 Montreal, Canada (Photo: Tap chi Tai chinh)
1. Montreal, Canada
Located as it is on St. Lawrence, Montréal has prospered as a cosmopolitan hub of communications and trade. Jacques Cartier landed here in 1535 and took the territory for his King, François I of France, but it wasn't until 1642 that Paul de Chomedey founded a small mission station here called Ville Marie de Mont-Réal. This original settlement is today Montréal, the second-largest French-speaking city in the world.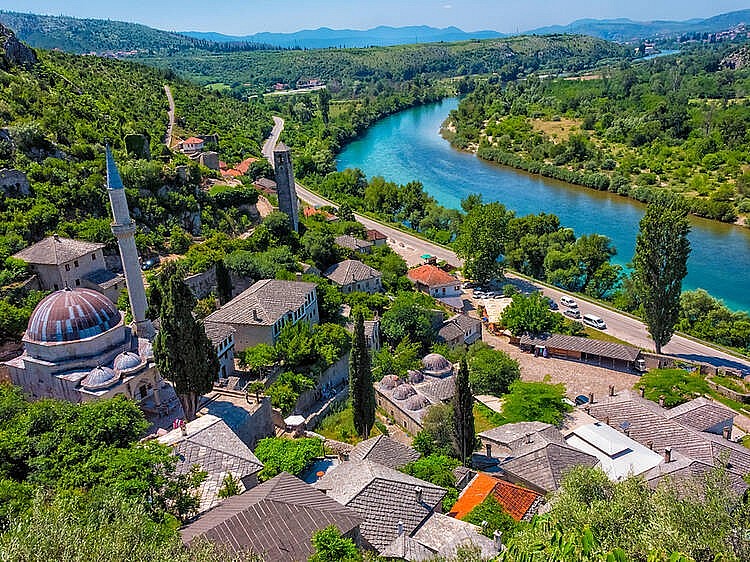 Herzegovina (Photo: Time Out)
2. Herzegovina
Bosnia and Herzegovina is a country on the Balkan Peninsula in southeastern Europe. Its countryside is home to medieval villages, rivers, and lakes, plus the craggy Dinaric Alps. With the heart in its name and wine flowing from every corner, Herzegovina remains one of Europe's final hidden treasures. The use of the word 'hidden' isn't entirely accurate, of course, as any summertime visitor to Mostar, Kravice Waterfalls or Medjugorje will attest, but the passionate southern portion of Bosnia and Herzegovina is a beautiful region filled with romance-friendly adventures for lovers of all shapes and sizes.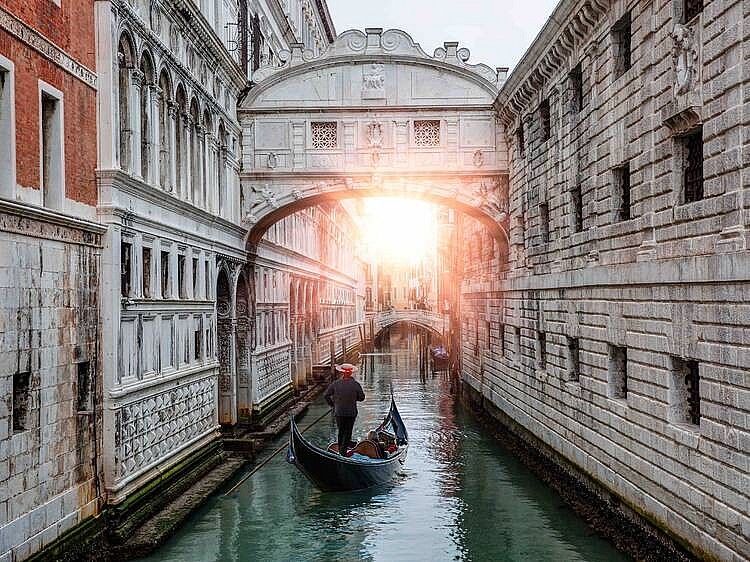 Venice (Photo: Time Out)
3. Venice, Italy
There is beauty around every corner here, from sunrise to sunset and beyond, with narrow canals and Renaissance architecture transporting visitors to a rose-tinted wonderland. The romantic restaurants don't hurt, while the many bridges of Venice seem tailor-made for proclamations of passion.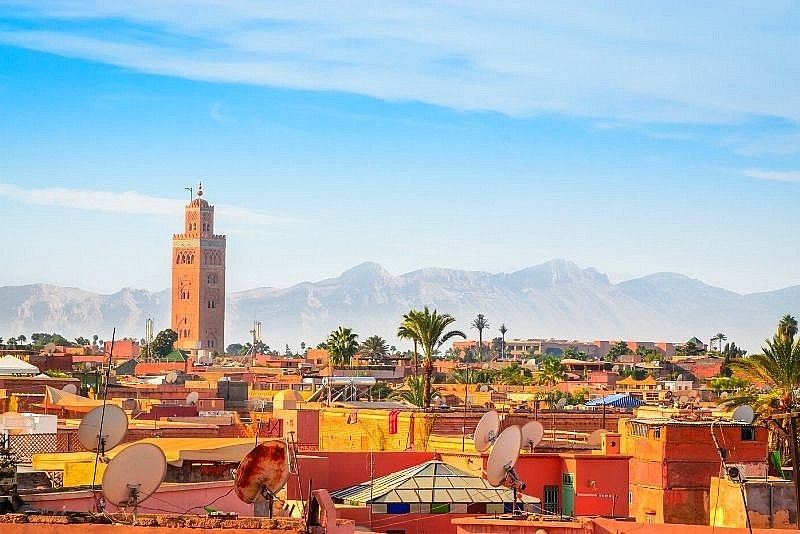 Photo: TourScanner
4. Marrakech, Morocco
Marrakesh, a former imperial city in western Morocco, is a major economic center and home to mosques, palaces, and gardens. The medina is a densely packed, walled medieval city dating to the Berber Empire, with mazelike alleys where thriving souks (marketplaces) sell traditional textiles, pottery, and jewelry. A symbol of the city, and visible for miles, is the Moorish minaret of the 12th-century Koutoubia Mosque.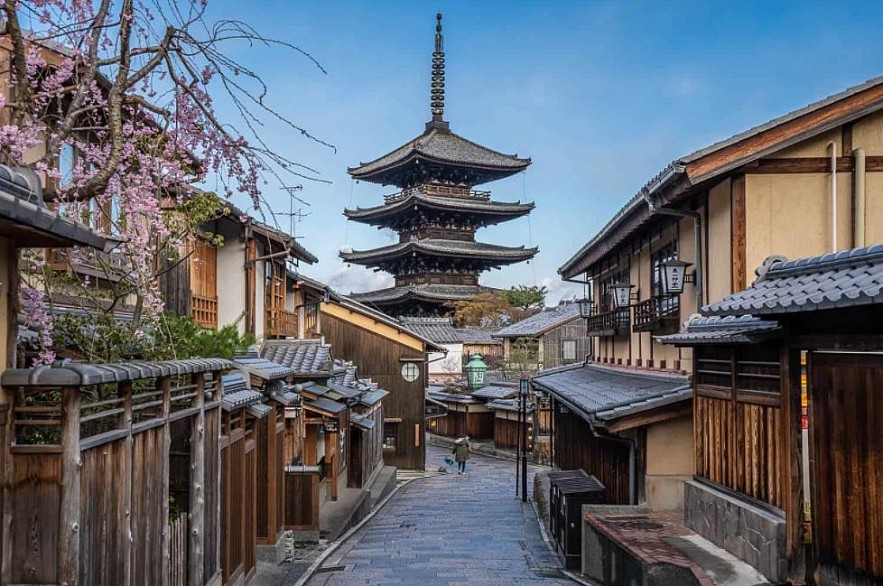 Kyoto, Japan (Photo: Never Ending Voyages)
5. Kyoto, Japan
The historic and cultural capital of this most fascinating nation, Kyoto is a picture-postcard city of classical Buddhist temples, Shinto shrines, traditional wooden houses and imperial gardens. The food is incredible, the people are magnificent, the atmosphere is spellbinding. Kyoto is Japan at its most romantic, with bamboo forests offering a breathtaking backdrop for a starry-eyed stroll.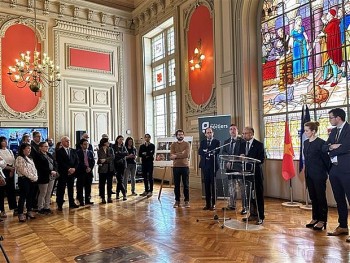 National
Vietnam News Today (Mar. 26): Vietnam and Thailand promote labour cooperation; Vietnamese, French localities look to step up cooperation; Attractive incentives on offer at Hanoi Tourism Festival 2023; E-commerce accounts for 60% of Vietnamese digital economy.