Homeland Spring 2023 Programme for Vietnamese in Japan
The annual Homeland Spring, a run-up to the Lunar New Year Festival, will serve as a get-together for Vietnamese people living in Japan in general and Fukuoka and its surrounding prefectures in particular.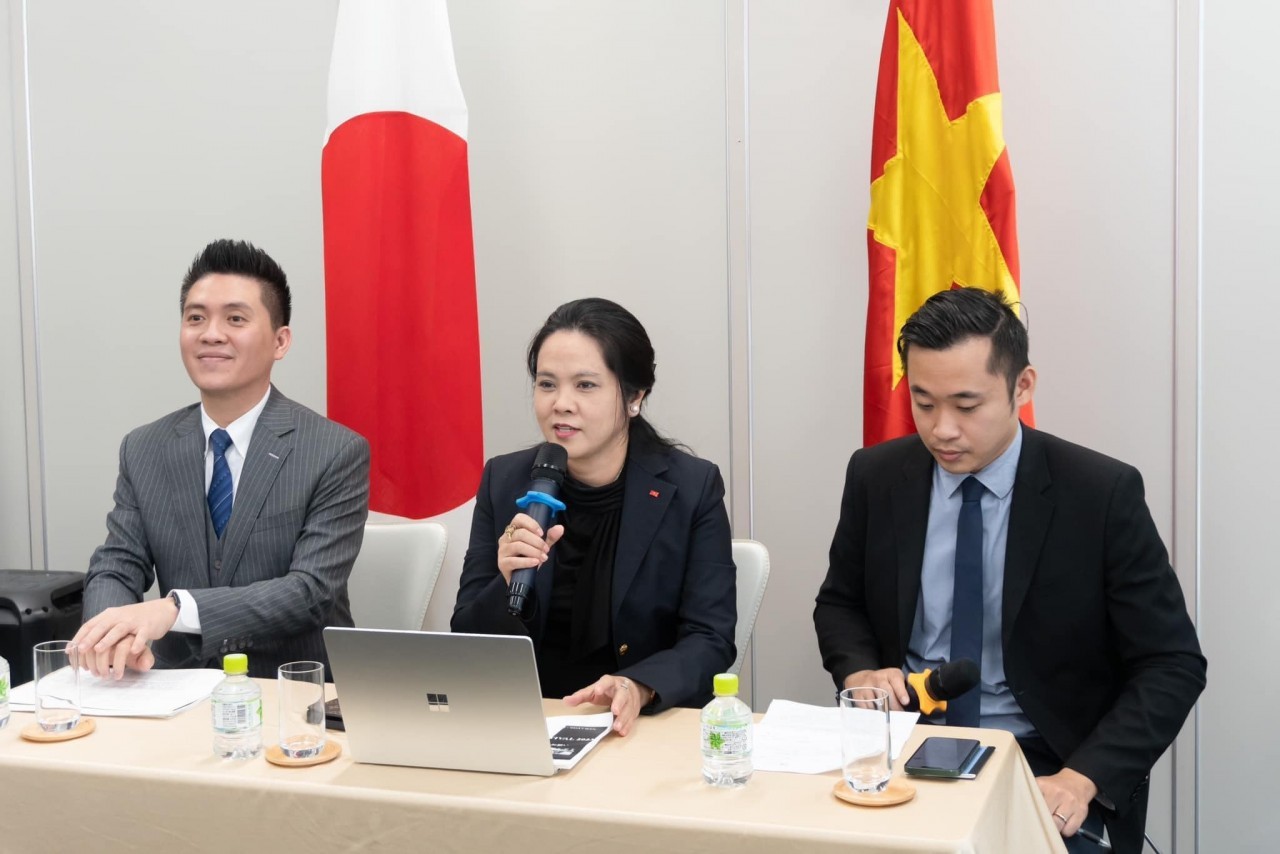 Vu Chi Mai, consul general of Vietnam in Fukuoka, addresses the event. Photo: VNA
The Consulate General of Vietnam in Fukuoka and the Vietnamese Association in Fukuoka recently have hosted a press conference to unveil the "Xuan Que Huong" (Homeland Spring) programme 2023, VOV reported.
The event is scheduled to take place on January 7 – 8, 2023 at Maizuru Park in downtown Fukuoka for the overseas Vietnamese community residing in Japan ahead of the traditional Lunar New Year festival.
Addressing the press conference, Vu Chi Mai, consul general in Fukuoka, emphasised that the annual event reflects the Party and State's concern for members of the overseas Vietnamese community in Japan.
"Homeland Spring 2023" is one of the activities to mark 50 years of diplomatic relations between the two countries. Indeed, relevant agencies and businesses should strive to exert great efforts in a bid to organise a meaningful event specifically for the community, contributing to strengthening joint cultural and economic exchanges this year, she said.
Most notably, a series of activities will also be held during the event, including a forum which seeks to boost trade and investment between domestic and overseas Vietnamese enterprises and Japanese enterprises, along with the "Looking for talent Kyushu Got Talent 2023" contest and the final round of "Miss Vietnam-Japan Friendship 2023" competition.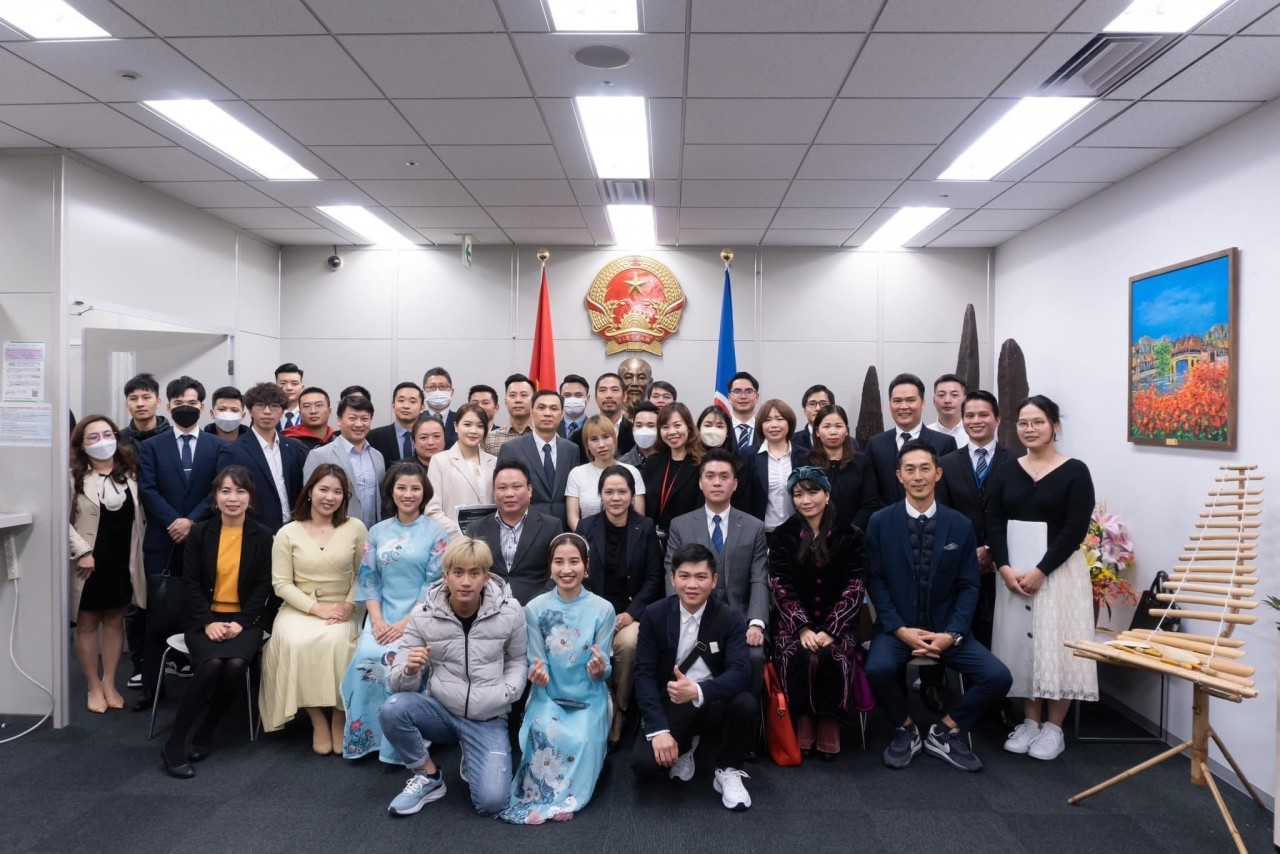 The programme, the fourth of its kind, is expected to have the largest scale and the biggest number of participants. Photo: VNA
Nguyen Duy Anh, chairman of the Vietnamese Association in Fukuoka, stressed that organisers are keen to promote the national cultural identity and elevate the nation's image to Japanese friends through the event.
Art performances and activities to recreate the atmosphere of traditional Vietnamese Lunar New Year celebrations will be held during the "Homeland Spring" programme.
Furthermore, there are a total of 80 stalls which will introduce Vietnamese-Japanese cuisine, as well as high-quality handicraft products from both countries.
Japan is a favourite destination for Vietnamese workers. In recent years, the number of Vietnamese labourers sent to Japan accounts for 50% of the total workers working abroad every year. Moreover, this is one of the markets with the best working conditions and incomes.
Vietnam sends labourers to Japan through five channels: technical internship training programme; programmes to send nurse and caregiver candidates to Japan to work under the Vietnam-Japan Economic Partnership Agreement (VJEPA); specific-skilled labour programmes; technical labour and interpreter programmes; and construction and shipbuilding worker programmes.
More than 430,000 Vietnamese are living and working in Japan, forming the second biggest foreign community in Japan, after China.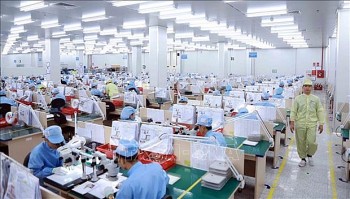 National
Vietnam News Today (Jan. 26): Vietnam - important partner of RoK; HCM City maintains growth momentum, reaps successes in 2022; Vietnam's tourism forecast to strongly rebound in five years; Many localities attract a large number of visitors during Tet.