Hongkong: Masks made mandatory, Government officials work from home as coronavirus cases surge
Hong Kong on Monday (July 20) made the wearing of masks mandatory in all indoor public places and on public transport, and civil servants to work from home after the territory confirmed a record increase in new Covdi-19 (coronavirus) infections with more than 100 new cases.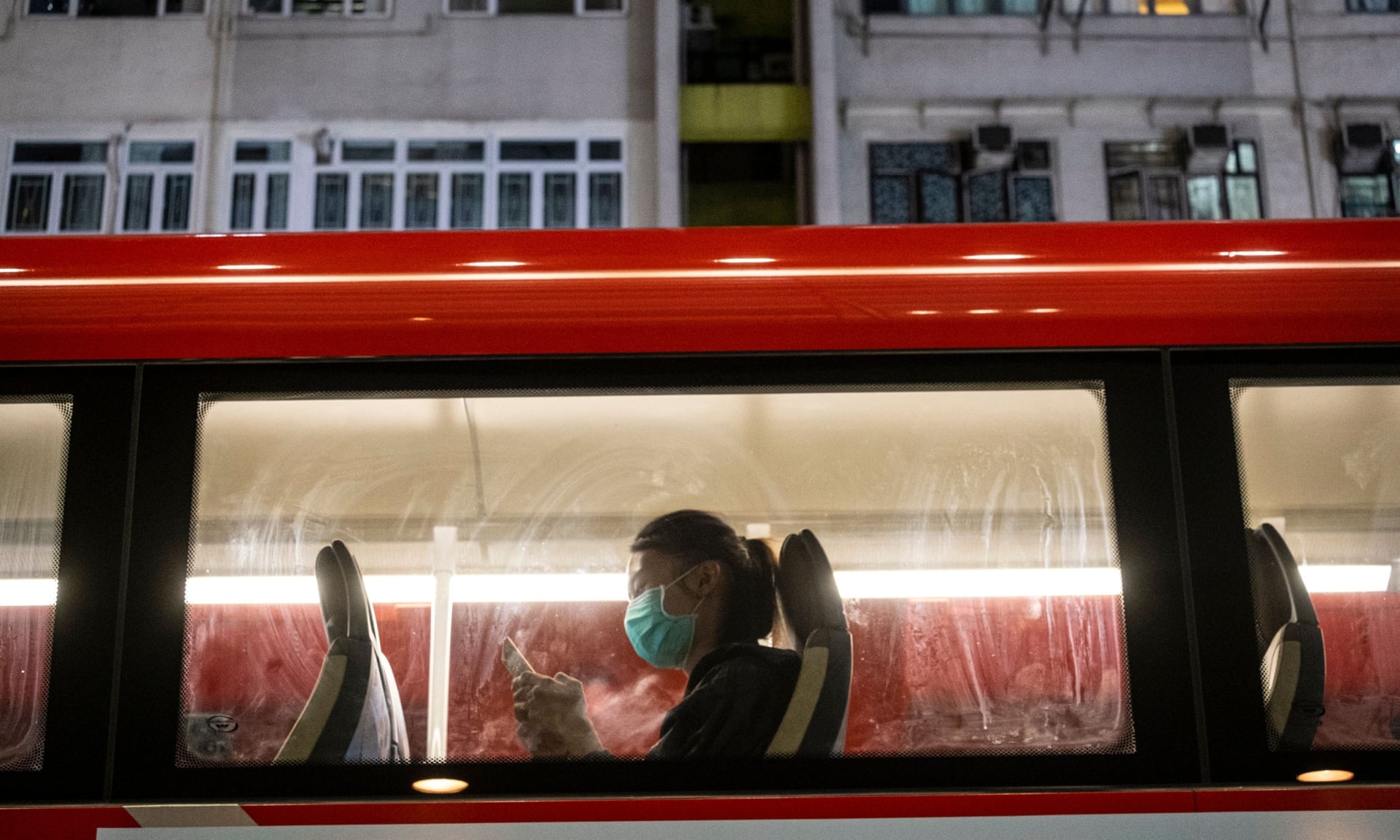 A passenger wearing a protective mask on bus in Hong Kong. Photo: Chan Long Hei/Sopa Images/REX/Shutterstock
At a Sunday press briefing, Chief Executive Carrie Lam said that her cabinet will seek to extend the existing compulsory mask rules to include all public indoor venues. Currently, masks must be worn on public transport, reported HKFP.
Restrictions on eateries will be extended. From 6pm-5am, dining in will not be allowed – only takeout will be available for another seven days from Tuesday. Inspections will be stepped up, Lam added, and there will still be a limit of four persons per table in the daytime.
"The situation is really critical and there is no sign the situation is coming under control," Lam said. "We have a new wave of transmission, and this one is far more critical."
Lam confirmed that health authorities would announce over 100 new coronavirus cases on Sunday – the highest daily total yet. DPA cited a source saying that the territory has recorded 12 virus-related deaths.
The Guardian, HKFP, DPA