How 2K5 Students De-Stress After Graduation Exam?
Taking a break, going on a picnic, watching a movie, going to the street, or going home and enjoying the cool bottles of Zero Degree Green Tea without having to worry about homework are the things that the students will do after finishing the semester. The national high school graduation exam is full of stress and anxiety.
More than 1 million students across the country have passed the national high school graduation exam after months of stressful and exhausting studying. When asked "What will you do after the graduation exam?" The contestants excitedly stated their plans, from hunting tickets to chasing after idols at concerts to having a good time with friends or traveling with family, or going back to their hometown.
Star-Chasing Journey
The event that a Korean group came to Vietnam to perform caused a fever among Vietnamese youth in the past few days. From social networks to the press, everyone was up with this famous group's concert. Many students, even in the midst of a stressful high school graduation exam, still cannot ignore the extremely viral information about this stimulating event.
Many 2005-born (2K5) students are eager to cool off their lives with Zero Degree Green Tea after exams and hunting for tickets to idols concerts.
"I did a pretty good job, hopefully, I will get the results I want. Mom promised that if the test results are good, she will reward a ticket to the concert of the Korean group that is coming to Vietnam to perform, so I am very excited, looking for a way to hunt for tickets, while waiting for the announcement of the results", said a 2005-born (2K5) student - Huyen Tran, who is also Blink in Hanoi while drinking a bottle of Green Tea No Degree.
BLINK is the official fandom name for the Republic of Korea's pop group BLACKPINK.
The fever about Asia's most famous group is making waves among young people in big cities across the country. Hoang Sang, a Blink in Da Nang city said, "If the exam results are good plus I can get my hands on ticket to the Born Pink concert, this summer will be great. Chasing the idols while cooling off with Zero Degree Green Tea, all the stress and fatigue, staying up late to study for the past half year will be worth it", the male student said with a smile.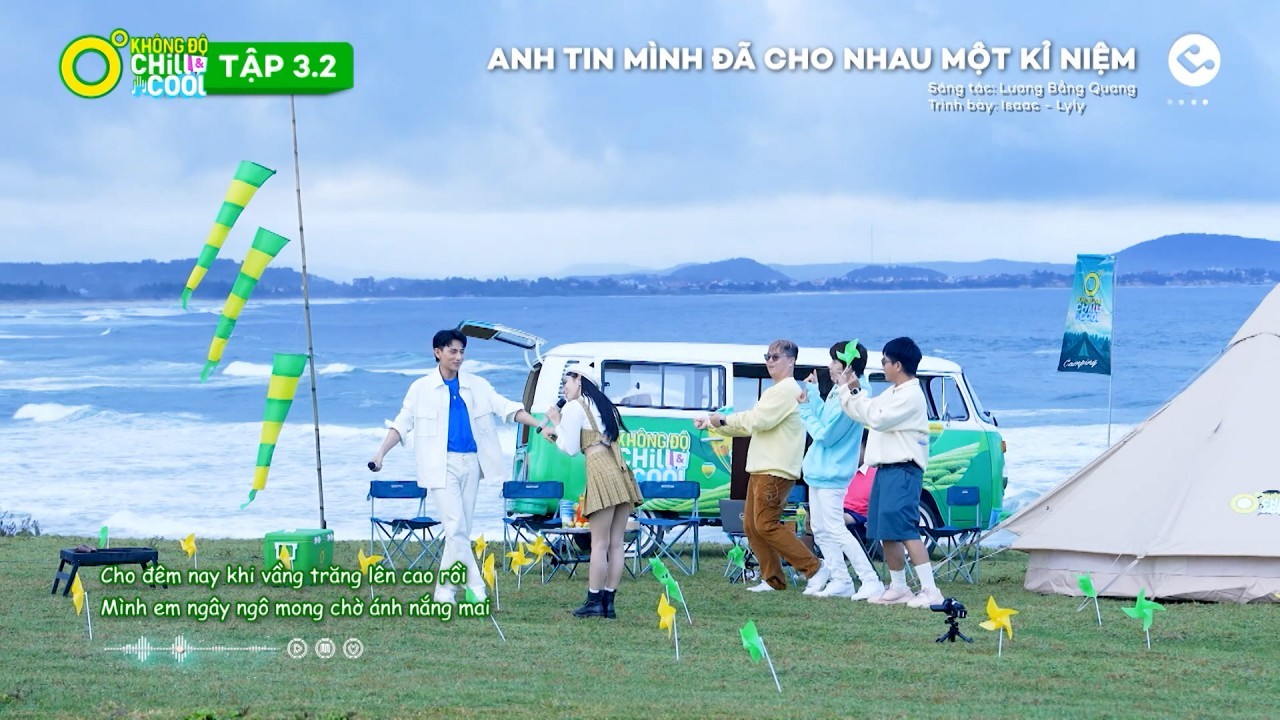 The image of Zero Degree Green Tea bottles has always been associated with extremely chill music loved by millions of young people over the years.
There are many 2K5 students in big cities who are eagerly hunting for tickets, waiting for their graduation exam scores and ready to go on a tour to Hanoi to "swing" their idols. "The hunt for concert tickets is equally stressful when waiting for the graduation exam to be distributed, so we always have to have Green Tea at our side to cool off," said Ha Linh, a Blink in Thu Duc city.
Set up chill-out group or go on a trip with family
Breathing a sigh of relief after finishing the foreign language exam, Tuong Van from Binh Thanh District of Ho Chi Minh City said that the first thing after completing the final exam is not to check the answers with friends, but to ask for a bottle of Zero Degree Green Tea and go straight to the Zalo – the most popular over-the-top messaging app in Vietnam to set up a chill out group with her friends.
"Now every day is a weekend for me, just need a bottle of Zero Degree Green Tea to walk around the street, eat out with friends, family or have a picnic to cool off during the past half year locking myself in my room to study," Tuong Van said excitedly.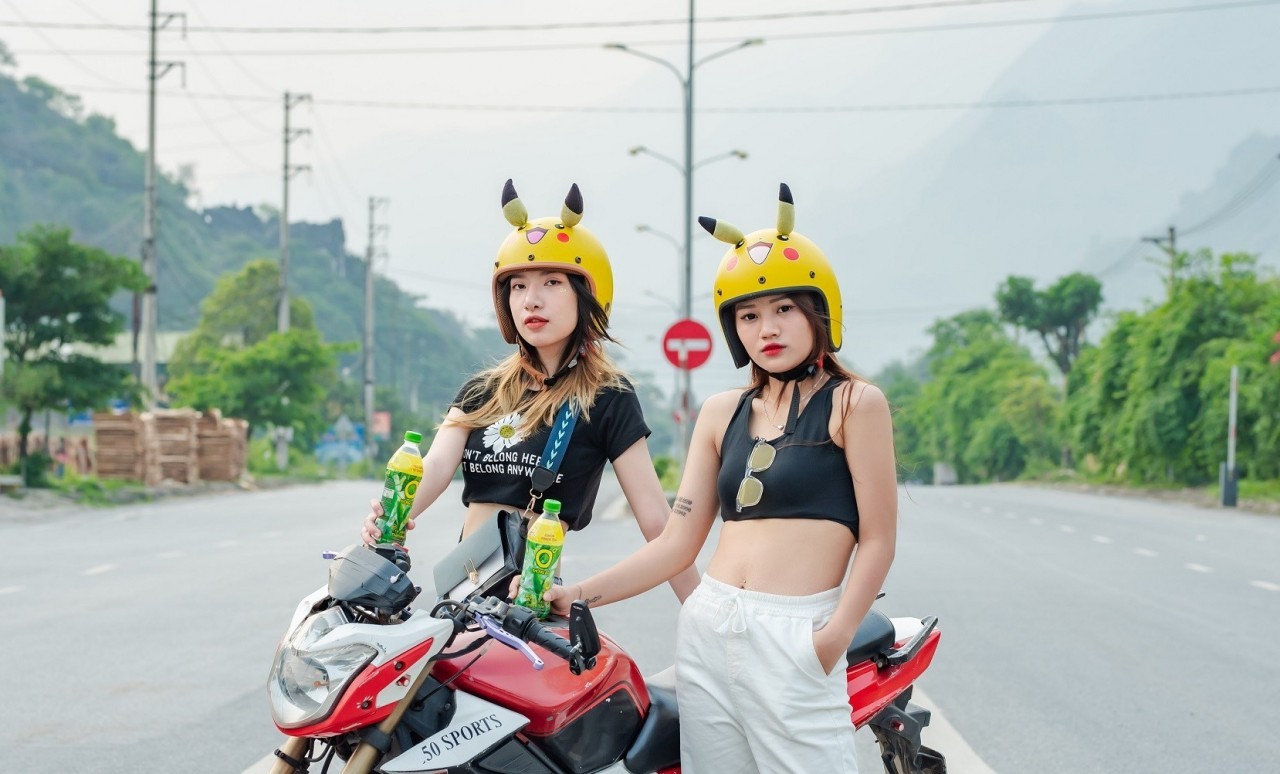 Many other young people choose to go on a trip with friends with bottles of Zero Degree Green Tea to relieve stress after the exam.
Ho Tuan Kiet, a student in HCM City's District 3 said that in the first evening after the exam, he ate out with his family or go to the movies, "Sit at the theater, eat popcorn, enjoy a cool bottle of Zero Degree Green Tea and watch populer movies that I haven't been seen in the past half year, nothing better than to de-stress after the exam," Kiet said.
For many other youth, post-graduation exam day are days to loosen up at tourist destinations with family or friends. "After the exam, my parents wanted me to be mentally comfortable instead of worrying about the answer, so they allowed me to travel to Da Lat with a group of close friends. I enjoyed the air and the green space of Da Lat while drinking a bottle of Zero Degree Green Tea," Thu Trang said.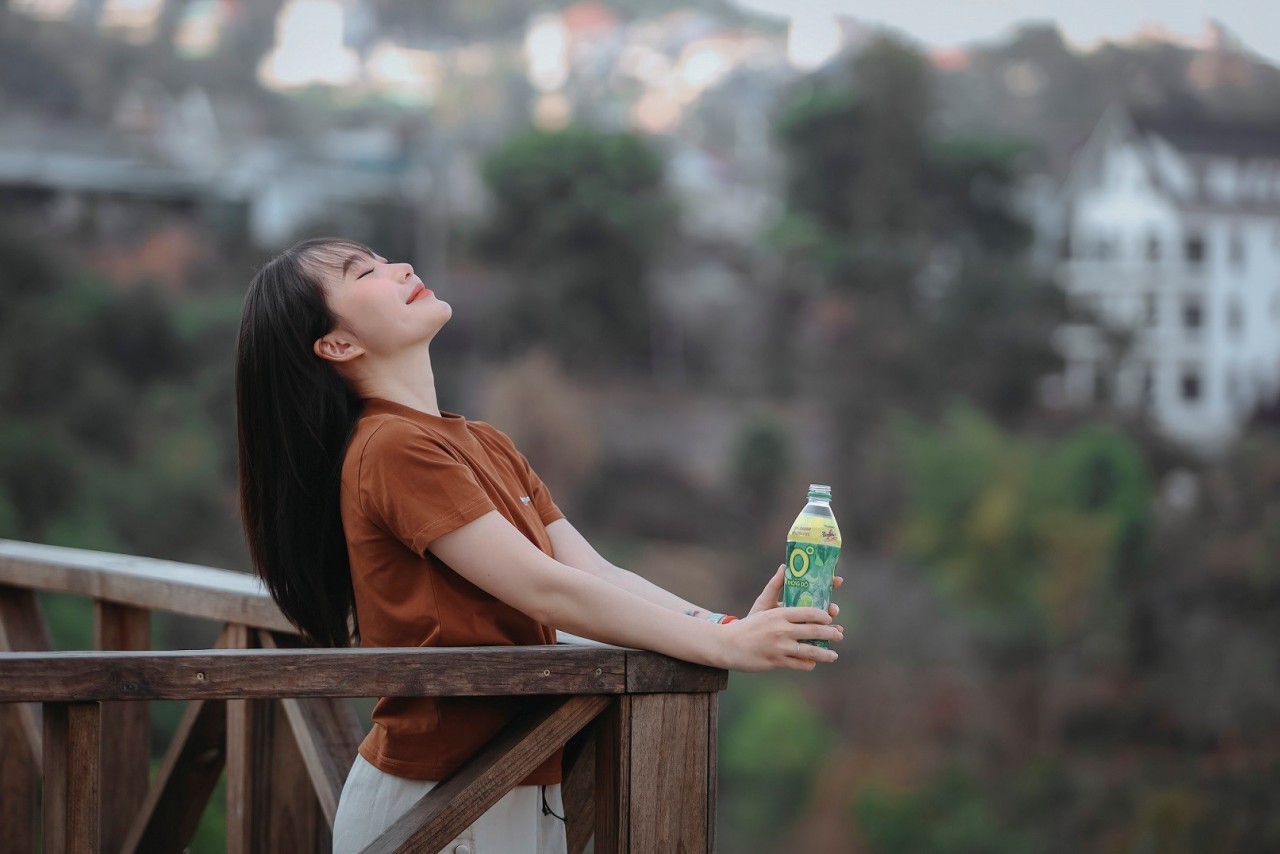 Others choose to recover from post-exam emotional exhaustion with Zero Degree Green Tea in the midst of nature.
And Huynh Thao Vy from Thu Duc, chose to return to her hometown to change the atmosphere after finishing the graduation exam. Vy said that since the Lunar New Year, she has not returned there because she had to focus on the exam, so the first thing she wants to do is "go home".
"I live with my relatives in the city, so after the exam, I want to go home with my parents right away. Going back to the countryside, walking in the green garden with my best friends and enjoying bottles of Zero Degree Green Tea is what I do. My favorite way to relieve all the stress and fatigue during the past half year. This drink is extracted from Thai Nguyen tea leaves, with Epigallocatechin gallate (EGCG) and vitamin C compounds that help beat stress," Vy said.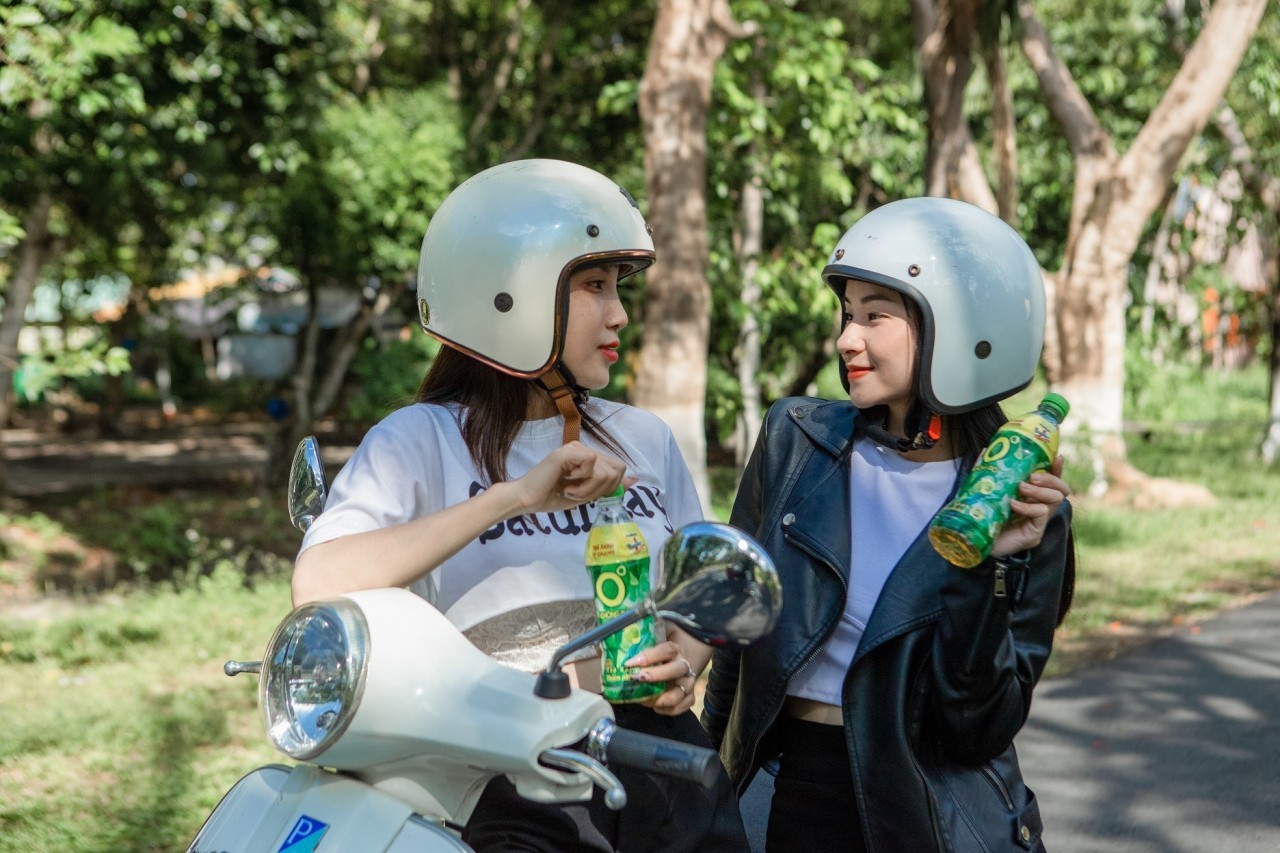 Relaxing among the lush green gardens and relieving stress with Zero Degree Green Tea is one of the ways that 2K5 youths love.
After the exam, each student chooses different ways to deal with stress and fatigue, but one thing in common among many 2K5 students is that no matter which way they choose, these young people all keep with them cool bottles of Zero Degree Green Tea to help them reset and fight exam fatigue.