Another flight brings Vietnamese citizens home from Taiwan
In the early stage of the COVID-19 outbreak, Vietnam has quickly launched a campaign to repatriate citizens with many flights. The latest one brought more than 300 Vietnamese citizens  home from Taiwan (China) on July 20.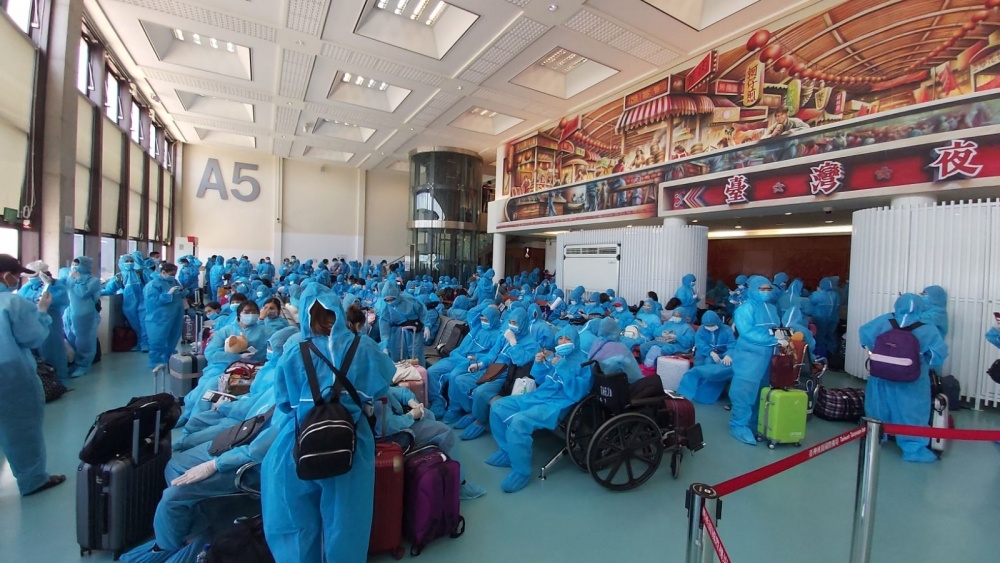 Vietnamese citizens in protective clothing at Taipei airport before boarding the flight for home. Photo: Ministry of Foreign Affairs
The flight was arranged by Vietnamese authorities, the Vietnam Economic - Culture Office in Taipei, national flag carrier Vietnam Airlines and relevant agencies of Taiwan (China).
Vietnam has arranged four flights to repatriate more than 1,000 passengers from Taiwan since late May.
In this trip, the passengers once again included the elderly, students under 18, workers with expired labour contracts, pregnant women, those with poor health conditions, students who finished their studies, and stranded tourists.
The Vietnam Economic - Culture Office in Taipei had closely worked with local authorities to help the citizens complete procedures and sent staff to the airport to assist them.
Strict security and safety measures were enforced during the flight to protect passengers' health and prevent the spread of the disease.
Immediately after the flight landed at Tan Son Nhat International Airport in Ho Chi Minh City, all passengers and crew members were given health check and quarantined in line with regulations as Vietnam marked the 95th straight day without community transmission of the COVID-19 on July 20.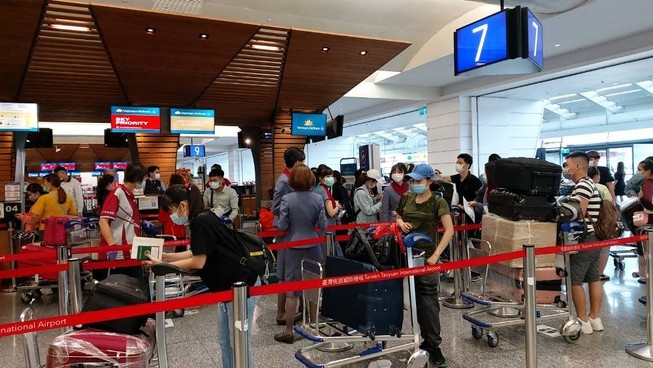 The Vietnam Economic - Culture Office in Taipei had closely worked with local authorities to help the citizens complete procedures and sent staff to the airport to assist them.
Up to 244 of the 384 confirmed patients are imported cases who were quarantined upon arrival.
The newest case is a Russian expert who has tested positive for deadly virus on July 20 after his arrival in Vietnam, announced the National Steering Committee on COVID-19 Prevention and Control.
On the day, three more patients were declared to have recovered, bringing the number of recoveries to 360, and there are no related deaths.
Most of the remainders are in stable condition, including four negative for the virus once and another at least twice.
There are 11,697 people having close contact with confirmed cases or coming from pandemic-hit areas in quarantine at present, including 141 in hospitals, 10,486 in other quarantine sites, and 1,070 at home or accommodation facilities.
From now to the end of August 2020, the aviation sector will continue working with diplomatic and military agencies to conduct 50 more flights to bring over 13,000 Vietnamese citizens home, VNA reported, citing head of the Civil Aviation Authority of Vietnam (CAAV) Dinh Viet Thang.
So far, the CAAV has coordinated with airlines to conduct over 60 flights repatriating nearly 16,000 Vietnamese citizens from about 50 countries and territories, Thang told Sai Gon Giai phong newspaper.
The CAAV also collaborated with diplomatic missions to give permission to domestic and foreign airlines to use cargo flights to bring back 1,255 Vietnamese citizens stranded at international airports and transit points due to travel restrictions, he added.
Following the direction of the Government, both Vietnam Airlines and Vietjet have cooperated with Vietnamese authorities and representative offices abroad to bring Vietnamese citizens home in response to the citizens' wishes and in line with the country's quarantine capacity. They also participated in transporting essential goods, medical equipment and medical masks from Vietnam to support many countries in preventing and repelling the COVID-19 pandemic.
Vietjet will be bringing home approximately 10,000 Vietnamese nationals living abroad by the end of July, the carrier said in a press release issued on July 20./.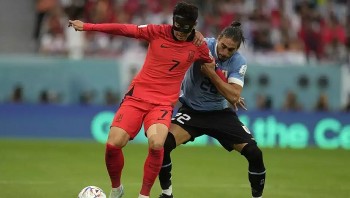 World
Both South Korea and Ghana are searching for their first wins at this year's World Cup. Ghana are facing the prospect of an early elimination from World Cup 2022 Group H when they travel to the Education City Stadium to face South Korea on Monday.