How health of volunteers participating in human trials of Vietnam home-grown Covid-19 vaccines?
Vietnam currently has two homemade Covid-19 vaccines, Nanocovax and Covivac, which have entered the human trials.
Volunteers participating in the second phase of human trials of Nanocovax, the first made-in-Vietnam Covid-19 vaccine have been in stable health conditions, according to the Military Medical University. There have been several people displaying mild reactions such as swelling at the injection site, muscle and joint pain, however, these reactions quickly disappear after rest. A total of 551 volunteers have received the second shot of the second phase including 280 people in Long An and 271 in Hanoi. The remaining 9 volunteers in Hanoi are scheduled to be vaccinated this week, VTC News reported.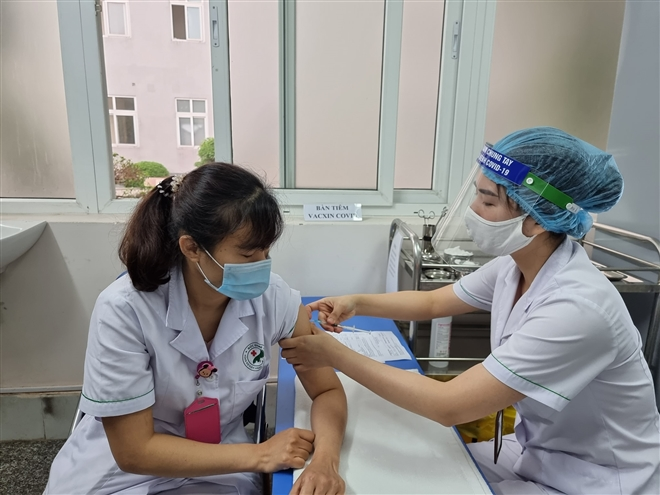 A medical worker is injected with the Covid-19 vaccine. Photo: VTC News
According to the Military Medical University, based on the testing results of phase 1 and phase 2 to date, all experts are very optimistic to suppose that if everything goes well, the third phase of human trials of Nanocovax will be completed by the end of this year's Q3, shortening 3 months compared to the previous plan. Nanocovax is expected to enter the third phase of human trial this May.
Evaluating the effectiveness, this unit said after finishing the phase 1 clinical trial, 100% of volunteers were safe and generated antibodies with high concentrations. Nanocovax is also proven effective against the virus variant detected in the UK.
Meanwhile, Covivac, the second home-grown Covid-19 vaccine has entered the first phase of human trials involving the participation of 65 volunteers.
According to Associate Professor, Dr. Pham Thi Van Anh, Director of Center of Clinical Pharmacology, Hanoi Medical University, 66 volunteers haven't yet experienced severe reactions after administration. They have only displayed mild reactions such as pain at the injection site or headache.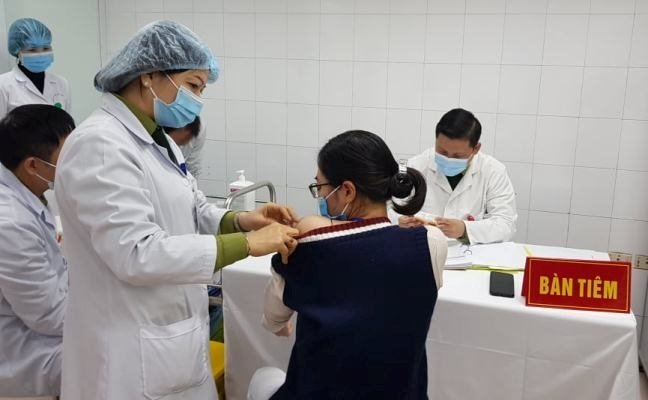 Photo: Nhan Dan
The remaining 54 volunteers are slated to receive the vaccine in the near future. Giving the first jab is scheduled to be finished on April 18.
Vietnam has two other COVID-19 candidate vaccines being developed, which are VABIOTECH by the Company for Vaccine and Biological Production No 1, and POLYVAC by the Centre for Research and Production of Vaccines and Biologicals.
The country launched its inoculation campaign on March 8. As of April 7, as many as 53.953 Vietnamese have been administered the Covid-19 vaccine.
The vaccine used in the ongoing vaccination rollout in Vietnam is developed and manufactured by the British-Swedish firm AstraZeneca in collaboration with Oxford University. The first batch of 117,600 vaccine doses arrived in Vietnam on February 24.
The Ministry of Health has just issued a dispatch asking 63 provinces and cities nationwide to promptly review and define the priority groups for the free injection of COVID-19 vaccines.
Accordingly, the Ministry of Health requested the Departments of Health of 63 provinces and cities urgently make a list of 10 priority groups to be vaccinated in accordance with Resolution No.21 of the Government and Announcement No. 47 of the Government Office, according to Nhan Dan Newspaper.
The 10 priority groups should include medical workers, people in the anti-pandemic effort (COVID-19 prevention and control steering committees at all levels, quarantine facility workers, reporters, volunteers, etc.), military forces (local forces participating in pandemic prevention), public security forces (forces working at localities in the anti-pandemic effort); diplomats; customs officers and people working entry and exit procedures; essential workers (aviation, transport, tourism staff, utility workers, etc.); teachers; people with chronic health issues; elders above 65 years old; people in virus-hit regions; the needy, policy beneficiaries; and people who want to study or work overseas.
The Ministry of Health requires the number for each group to be sent to the Preventive Medicine Department and Pasteur institutes before April 15, this will serve as the basis for the ministry to develop a plan to distribute the vaccine and implement vaccination.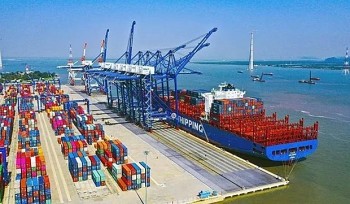 National
Vietnam News Today (Aug. 8): Vietnam reports 1,381 new Covid-19 cases on August 7; Japan keen on Vietnam's supply chains; Vietnam to form seven marine economic clusters by 2030; Webinar connects Vietnamese, Côte d'Ivoire businesses.