How Overseas Vietnamese Deal with Escalating Inflation in US
From cooking at home instead of eating out to cutting living costs, many Vietnamese in the US are "reluctant" to live with the rising prices in the US . However, others only see inflation "on television".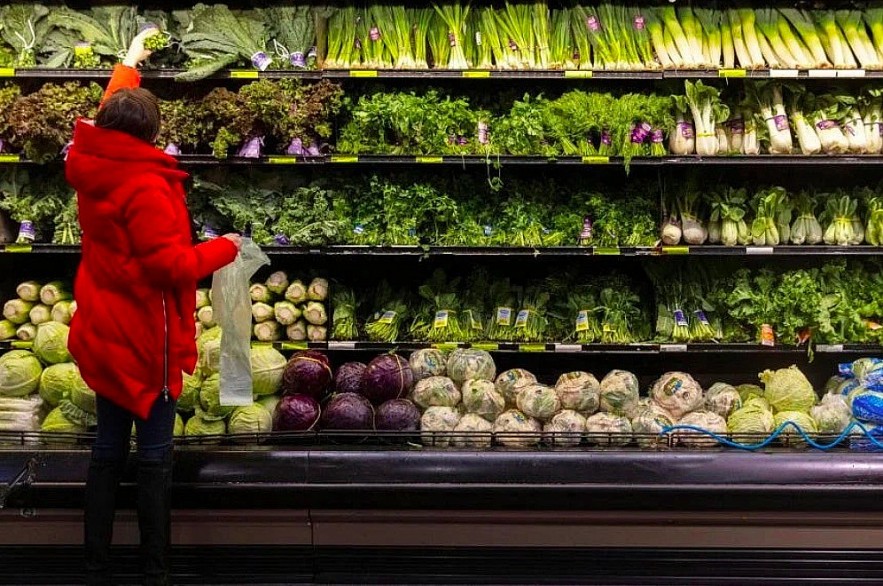 Many Vietnamese in the US said that inflation is seriously affecting their lives. Photo: Reuters
Calculating the cost of cooking for each meal, Linh Phan, living in Houston, Texas, is happy to find that she has just saved about US$6/day compared to eating at a restaurant.
During times of escalating inflation across the United States, the cost of a meal at a restaurant has increased dramatically. Therefore, even though she is not good at cooking, Linh also has to "reluctantly" prepare her own meals to save money for "other long-term plans" in the future.
"I almost had to learn cooking from scratch, because I wasn't good at cooking. I regularly dine at restaurants to save time. However, in recent months, the price of everything has increased dramatically. To buy a house, I have to save as much as I can," she said.
Inflation is a huge issue facing many people living in America over the past several months, including overseas Vietnamese. Many Vietnamese people said that their lives were severely affected by the "price storm." However, there are also lucky people standing outside of the above situation.
Save toilet paper
"The prices of my favorites have gone up around US$2-5. If I maintain the frequency of eating out regularly, my monthly food expenses will increase a lot," Linh said.
Travel costs have also increased significantly. "Gasoline prices have already surpassed US$5/gallon (about 3.8 liters), but it's hard to cut this. Due to work, I have to drive to work almost every day," she said.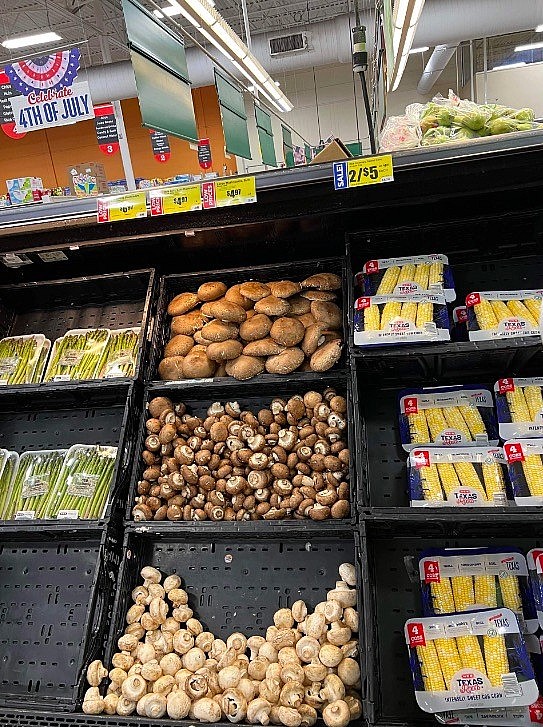 Prices of items have risen for several months. Photo: Zing
From Texas (USA), Anh Le, owner of a nail salon in the city of Corpus Christi, said recently, items in the US almost doubled.
"Each product has a different increase. For example, I used to fill a gas tank with US$75 and now it costs US$115. Normally, my family goes to the market every week and spends about US$300/time, now we have to pay US$400-500", she said.
Not only the cost of living increased, the cost of materials for Anh Le's business was also affected significantly, the frequency of customers to the salon also decreased.
"Material prices increase by US$5-10/barrel depending on each type. Therefore, I also have to increase the price of some services using a lot of materials by about US$5. Previously, customers used to come to the salon about every 2 weeks, but now it is only about 1 time per 3 weeks," she said.
In addition to the skyrocketing inflation, many Vietnamese living in the US also have to find ways to cope with the shortage of essential goods. "My parents-in-law even told us to cut down on toilet paper to save money," said Thu Anh, 28, in New Orleans, Louisiana (USA).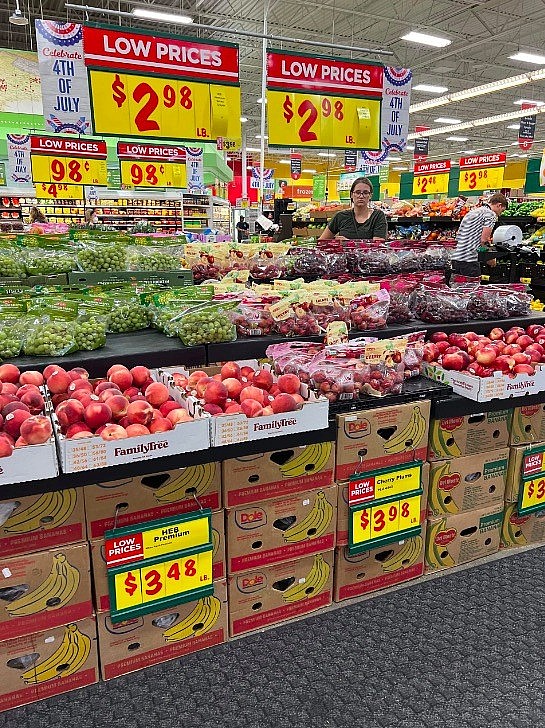 Prices of items have risen for several months. Photo: Zing
"I just saw the price increase on television"
However, for some Vietnamese, so far, inflation seems to have ignored them. "I just saw the price of gasoline going up, everything is normal. My living expenses remain the same, nothing has changed, "said Nguyet Ha, 28, living in Georgia.
"Due to the main use of public transport, I do not know how gasoline has increased because I do not have to buy gasoline," she said.
"I just see the price increase on television, I don't know exactly how," she said.
Thu Anh and her husband are both engineers, having higher income than the US average. They have a habit of saving so the "price storm" does not cause a strong impact on their life.
"The only effect is probably that my family's savings will decrease a bit," she said.
Many Vietnamese in the US decide to cook more at home to save money. Photo: Zing
Her family also goes to the supermarket on weekends, when the number of items on shelves is higher.
"Up to now, my family is fortunate not to have to suffer too much from inflation, so I don't feel too afraid. In a few months, if the Sriracha chili sauce is lacking, then I will be worried, "she said.