How to make trendy Korean Tteokbokki from Vietnamese rice paper?
Vietnamese rice paper has recently become a hot trend on Korean cooking forums. With only a few steps, food lovers can turn the simple and familiar Vietnamese rice paper into spicy Korean Tteokbokki.
(Video: Youtube One Meal A Day)
Over the last 2 months, a recipe to make Korean spicy rice cakes (Tteokbokki) from Vietnamese rice paper has attracted a lot of attention from food bloggers. This trend has appeared in Vietnam since 2020 when the whole country implemented social distancing because of Covid-19.
Recently, the keyword "Vietnamese-style tteokbokki", "how to make tteokbokki from Vietnamese rice papers" or "tteokbokki rice paper" is frequently mentioned on Korean social networking platforms such as Kakao Talk or Naver. Many food bloggers also post cooking videos and share this recipe with their Korean audiences.
"I saw this recipe shared a lot by netizens, so I tried it. At first, I was a little skeptical, but I didn't expect that the finished dish would be so similar to the original", Seonkyoung, a food blogger owning1.83 million followers said.
Clips and articles on how to make Korean spicy rice cakes from Vietnamese rice paper are well received by netizens in the land of kimchi. Most social network users commented that the "Vietnamese-style tteokbokki" was quite similar to the original.
Many Vietnamese dishes are famous in Korea such as pho, banh mi, bun cha, and coffee. In Seoul, Vietnamese cuisine is familiar, a lot of Vietnamese restaurants have appeared in TV shows and movies.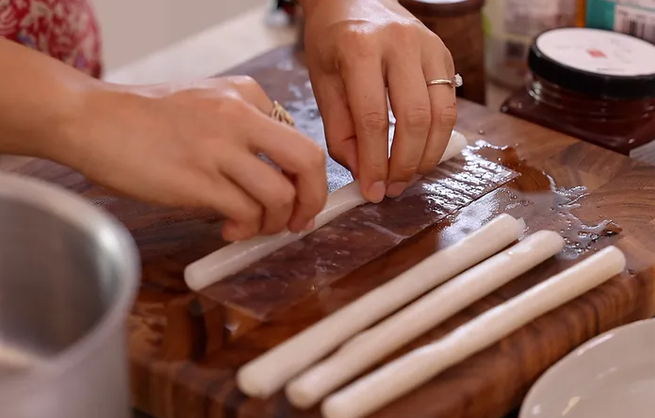 Photo: Dan Tri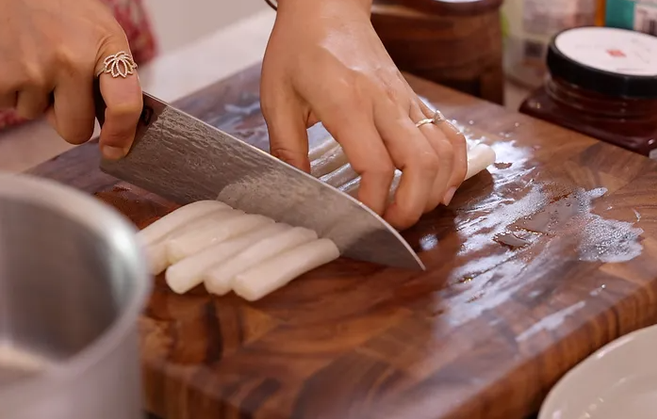 Photo: Dan Tri
How to make Korean tteokbokki from Vietnamese rice paper?
Ingredient
- Vietnamese rice paper: a package
- Boiled water: one big bowl
- Gochugaru (Korean chili flakes): 1 tablespoon
- Soy sauce: 1 tablespoon
- Gochujang (Korean chili pepper paste): 3 tablespoons
- Minced garlic: 1 tablespoon
- Korean fish cakes (optional)
- Korean soup stock (dried kelp and dried anchovy stock): 2 cups. You can use drinking water instead but Korean soup stock is recommended for its special flavor.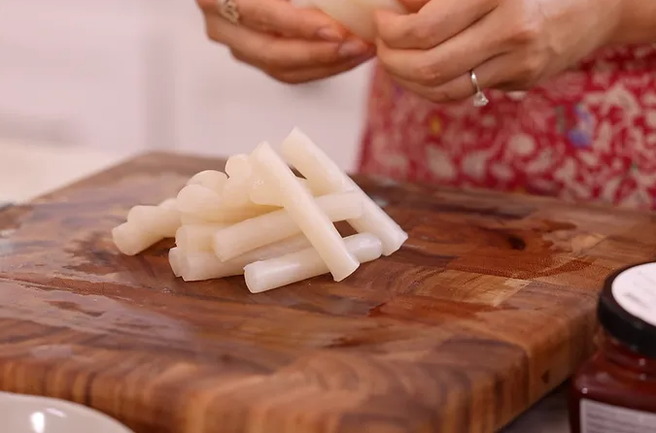 Photo: Dan Tri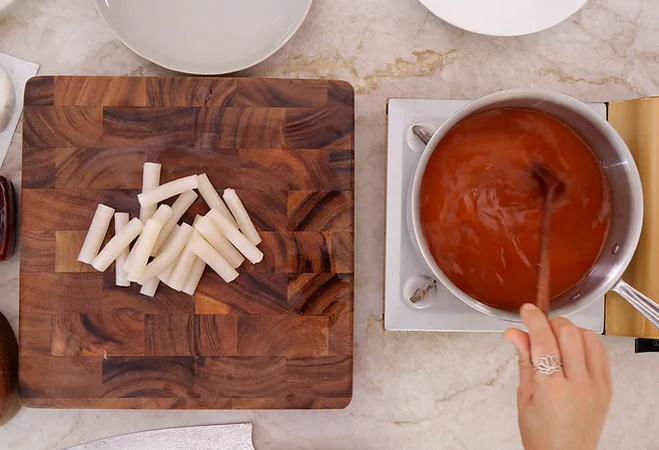 Photo: Dan Tri
Instruction
A. Rice cakes
- Pour hot boiled water into a big bowl
- Dip each Vietnamese rice paper into the bowl for 30 seconds or one minute depending on the thickness of the paper.
- When the paper softens, take it out and spread it on a smooth surface
- Roll 2- 3 pieces of paper neatly into a thin roll
- Leave the paper roll to cool down, then cut them into 2 - 3 centimeter long pieces.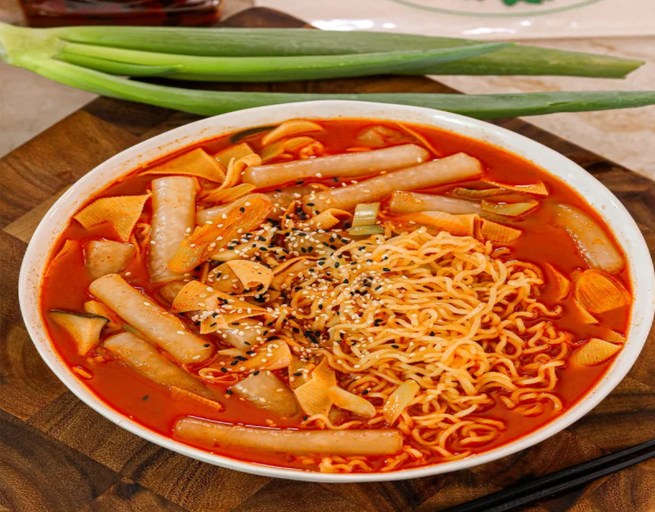 Photo: Dan Tri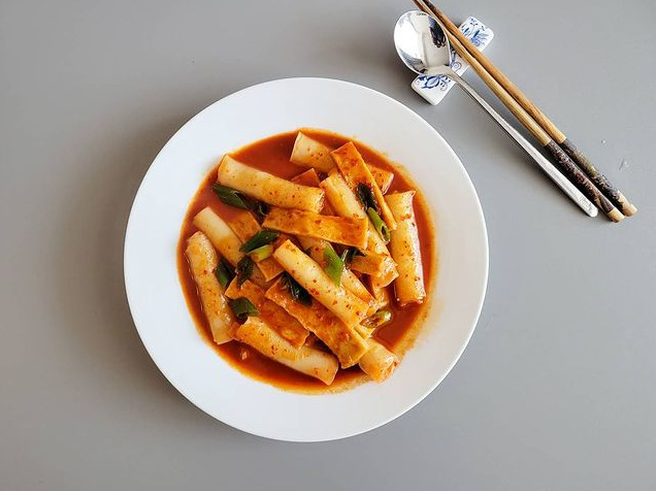 Photo: Dan Tri
B. Sauce
- Pour 2 cups of Korean soup stock into a bowl and bring it to a boil
- Put all left ingredient (except Korean fish cakes) into the bowl, well stir
- When the mixture boils again, put the fish cakes and rice rolls into the bowl, leave it boiling for 3-5 minutes to make sure the dish is well cooked.
C. Best tips when cooking the dish
- Some kinds of Vietnamese rice paper are a bit salty, so make sure you taste the rice rolls in advance and adjust the sauce flavor accordingly
- When rolling the rice paper into a roll, try to avoid creating air bubbles.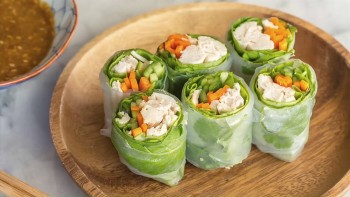 Travel
Rolls are a easy-to-make dish that is loved by many Vietnamese diners as well as Korean stars.