How to Raise a Globally Minded Child
Many of today's parents are making a concerted effort to raise globally minded children, or children who are deeply engaged with the culturally diverse world they live in.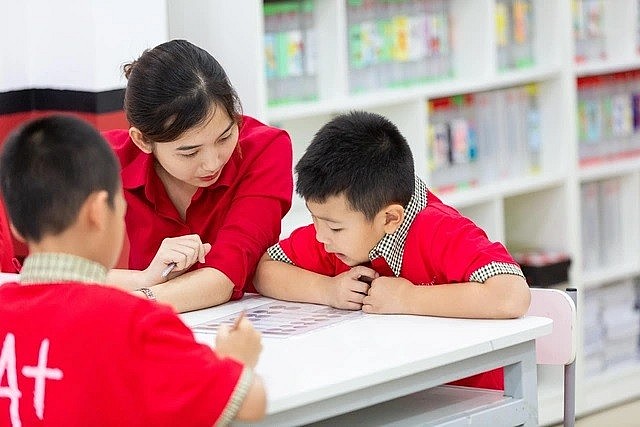 Illustration.
Some of the reasons why parents are doing this are pretty obvious. For one, a global education and upbringing are considered key advantages for securing competitive educational and professional opportunities. A world-class educational background and a keen sense of cultural awareness often serve as a child's stepping stones to admission in some of the world's top colleges and universities, internship programs, and companies.
But parents are also rearing children at a time when the world is marred by conflict and crisis. Now is the best time for them to instill the value of compassionate and responsive global citizenship. The journey to becoming a good global citizen can start as early as during childhood, and the lessons that a child will imbibe on the way to becoming more globally minded will last a lifetime. A young child's global perspective will benefit not only them, but the people around them and the people they will interact with in the future.
Knowing the intellectual, emotional, and social benefits of doing so, here's what parents can do to raise globally minded children. Below are six tips that will help you set your child on the right path.
Hold Age-Appropriate Conversations about Different Cultures and Ways of Life
First, remember that it's important to acknowledge diversity when it appears in everyday life—and to pay attention to your child's natural curiosity about why things are the way they are. Your child won't learn as much about the world around them if they feel like they can't ask questions about other cultures and ways of life. On the flip side, there will be some occasions where you need to be the one to instigate teaching moments about global culture and diversity, even if your child hasn't asked first.
As a parent, you can facilitate and moderate conversations with your child about different cultures, practices, attitudes, and religious beliefs. It is crucial for you to set the tone of your child's first experiences with people who differ from them. Make sure that the discussions are age-appropriate, candid, respectful, and full of opportunities for your child to ask thoughtful questions.
Enroll Your Child in a Multicultural Educational Program
If you live in a region like Southeast Asia, take advantage of available opportunities to enroll your child in a global educational program. You'll have excellent choices among the best international schools in Singapore. Check if the school offers a bilingual program, which will allow your child to develop a truly global perspective through instruction in two different languages.
Multicultural educational programs like these will do more than develop your child's language skills. They will also encourage deeper cultural engagement in both ordinary, conversational settings and settings in which an important goal needs to be achieved. In your child's future career, this may mean the ability to close an important business deal with an international partner or the ability to successfully launch a project that spans multiple countries.
Let Your Child Discover Other Cultures through Art, Literature, Media, and Culinary Traditions
Some of your child's most memorable experiences with other cultures will take place when they're having fun or discovering something new. You don't need to limit their learning experiences about the world around them to their academics. It would be good to introduce them to other countries or cultural communities through literature, art, popular media, and even cuisine.
Look for books that expand your child's horizons beyond Western classics. Or, spend time together watching age-appropriate movies, TV shows, or online video content that detail life in another culture. For a fun sensory experience, try cooking a meal together with ingredients that you don't typically use in your daily meals. There's no dearth of interesting activities that you and your child can do together to get to know different cultures—all you need to do is make time.
Teach Your Child to Respect Other People's Customs and Traditions
Though as adults, we know to be respectful of people whose ways of life are not necessarily like ours, we did not acquire this knowledge from scratch. There were many teaching moments that led us there, and as a parent, you will need to start these by prompting your child.
Remember that your child may not always get things right the first time when conversing with or behaving around people who are different from them, even when they are acting in innocence. Make it a point to talk to them about customs or traditions that may be unfamiliar to them and teach them how to be respectful and tactful in their interactions. Parenting a future global citizen also means leading by example, so don't forget to model the behavior that you want to see in your child.
Encourage Your Child to Socialize with Children from Other Cultures
Whether it's at school or at one of their extracurricular activities, kids tend to socialize with kids whose backgrounds resemble theirs. In and of itself, there's nothing wrong with choosing to stay within one's comfort zone when making friends. But the earlier that children can expand their social horizons and cultivate healthy friendships with children of other nationalities and from diferent walks of life, the less predisposed they'll be to bullying and prejudiced behavior.
Do encourage your child to broaden their social circle and get to know kids from other countries and cultures. Better yet, be proactive with your child's playmates and their parents; don't hesitate to invite them to a picnic in the park or a playdate in your home, where both kids and adults can spend quality time together.
Instill a Deep Love for Your Home Culture in Your Child
Lastly, don't forget that your child's journey to becoming a global citizen is not just a matter of embracing other cultures and sensibilities. Your child should not get so engrossed in other cultures that they forget their own. A key part of becoming globally minded is fostering love for one's own home culture and sharing it back to the world.
You and your children inhabit a certain identity when you engage with others from across the globe. Teach your child what it means to be a person from your home country or culture, and take every opportunity to celebrate your heritage with them. Inspire them to be proud of both their global formation and their roots in your national and cultural identity, and they will grow up to be model global citizens that others look up to.
Final Words
There's a wealth of additional resources on raising globally minded children from international organizations, educational networks, and experts in the fields of psychology and social science. If you're interested in what more you can do as a parent of a budding global citizen, read up and engage with stakeholders like your fellow parents from around the world. You'll discover insightful things about the global community your children will be a part of, plus the role they have in shaping its future.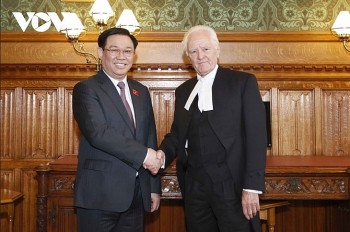 Friendship
Vietnam is willing to create all favourable conditions for investors of the UK to operate in the Southeast Asian country, National Assembly (NA) Chairman Vuong Dinh Hue told UK Secretary of State for International Trade Anne-Marie Trevelyan during their meeting on June 29 (UK time).