How Vietnamese make more money during social distancing period
While many families are struggling because they have to stay at home during social distancing period, many Vietnamese can still earn enough for living expenses, even increase their income.
Save up to VND 25 million (US$1069) of monthly salary
Since she has to stay at home to work online, Ms. Dang Phuong Chi and her husband (Linh Nam, Hanoi) have more free time to take advantage of online sales and earn enough living expenses.
According to Chi, she and her husband work at the same company, which took more than 2 hours a day to commute. "When I got home, I had to pick up my child, go to the market to buy food to cook, clean the house, so the day ended". But from the beginning of February until now, due to being at home to work online, her family's life has had a new turning point.
After a startling moment, they quickly adapted to the new situation. Cooking three meals at home is much cheaper than going to restaurants or have delivered meals. Otherwise, the whole family can enjoy more nutritious and delicious meals.
With more free time, the couple decided to sell the home farm food to earn additional income. The main items are squids, eggs, sometimes vegetables...depending on the orders.
The small business has brought quite unexpected results when the money earned from this part-time job can cover the expenses of Chi's family.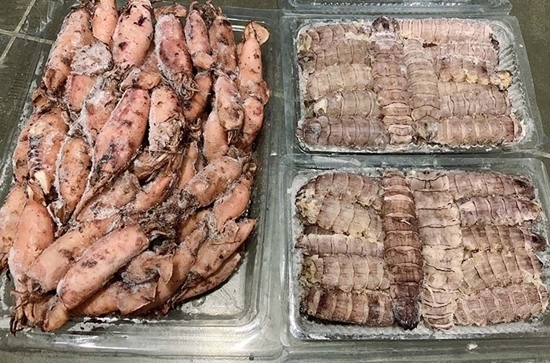 Food that Chi's family sell (Photo: Vietnamnet)
"In the last 2 months, my family's living expenses have also decreased compared to that of the previous time. On this occasion, my family only has electricity and water bills, increasing by one and a half months in the previous months."
Other living expenses decreased. In the past, when we went to work, we ate quite a lot of food, sometimes had coffee with friends, the whole family also went shopping, and spent time for entertainment... Now these expenses are cut off because of the restriction on going out and staying at home to cook 3 meals a day. Therefore, every day we spent about 200,000 VND (US$8.55).
Meanwhile, working at home, my husband and I also save money on petrol. My son does not have to go to school, and we do not have to pay his school fee of 3 million VND (US$128) per month. ", Ms. Chi shared with Vietnamnet.
Therefore, all living expenses of the family does not exceed 10 million/month (US$428). The profit from online sales is just enough to spend, the entire salary of 25 million VND/month (US$1069) is saved.
Ways to make money during the social distancing period
Cases like Chi's family above are not uncommon. If you lose your job and have to isolate at home, you can consider a few options below to get more income.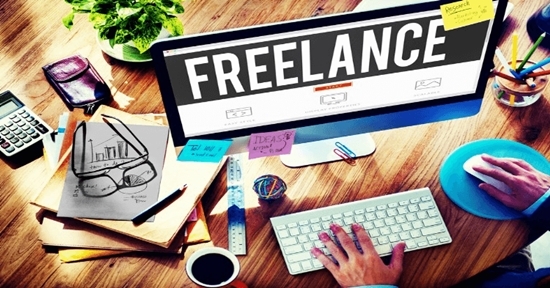 (Photo: Internet)
Working as a freelancer
There are many flexible freelance jobs such as writing, collaborating with newspapers or SEO, data entry.. with an income of 3-4 million (US$128 - US$171) a month if you spend 4- 5 hours a day. These jobs are quite flexible and allow lots of freedom.
If you are a person with skills in consulting and customer care, you can work in online customer care or insurance sales - a product that caught more interest in this time.
Nguyen Mai Linh, who used to work for a travel agency in Hanoi, has been staying at home for more than a month. Introduced by a friend, she took the time to find out and register as an agent for a life insurance company. With this "left hand" job, she takes advantage of experience consulting and customer care when working for a travel agency. The outbreak also made it easier to access insurance companies, according to Life and Law.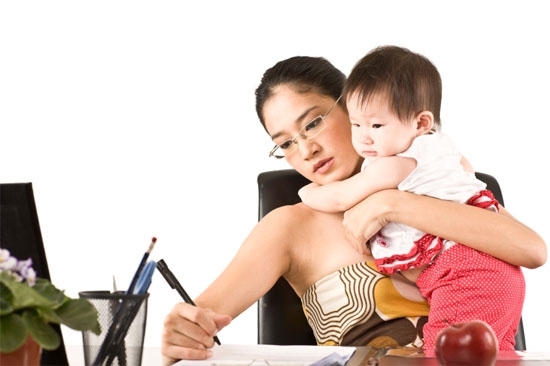 (Photo: Life and Law)
Online selling
Online selling is also an opportunity for those who want to run their own business. Shops closed under orders of social spacing promotes the trend of online business during the epidemic season.
These stores should take advantage of this moment to promote online sales activities. According to the iPrice.vn e-commerce website, the products searched by many people are the home gym tools, bakery tools, gaming toys, computer equipments...
Or during the time when many restaurants close, if you can cook, you can sell food online and take advantage of social networks or selling on apps like Now, Grab.
Thu Hien, an employee working for a media company in Hanoi, who has been working at home since the beginning of the month, has taken advantage of her relationship to sell food and snacks to friends and acquaintances on social networks. Every day she sells dozens of orders of snacks and also has a little extra income "enough money to cover the baby's milk."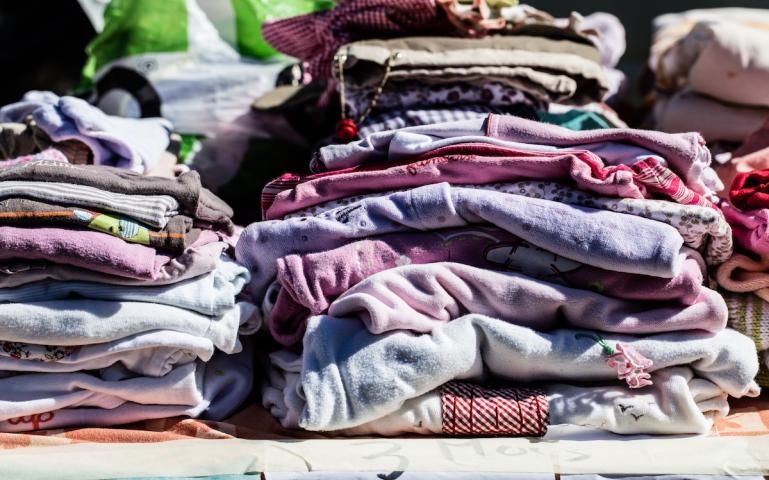 (Photo: Shutterstock)
Disposal of old furniture
The time at home is also the time you can clean up and "minimize" the living space. You can absolutely sell good-for-use items to make up for the money you buy.
One thing to note is that you should not waste old things because it can suit the needs and interests of others.
You might consider to check back the books you have read, or clothes you buy but have not used...and sell them on second-hand markets or even social media.
Disposal of old furniture that you do not use could be an efficient way to earn extra income in the social distancing period.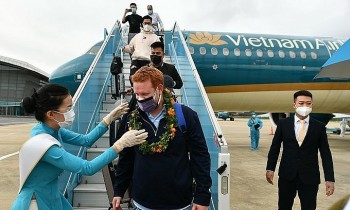 National
Vietnam News Today (Jan. 29): Vietnam records 14,892 new local Covid-19 cases; PM orders prioritizing pandemic control for safe and warm Tet; Vietnam scraps rapid Covid test requirements for int'l passengers; Vietnam-Australia trade hits all time high in 2021.