How worldwide overseas Vietnamese celebrate Lunar New Year?
The covid-19 pandemic had a significant impact on overseas Vietnamese's New Year celebrations, yet they still try their best to hold traditional activities to remind their children of their homeland.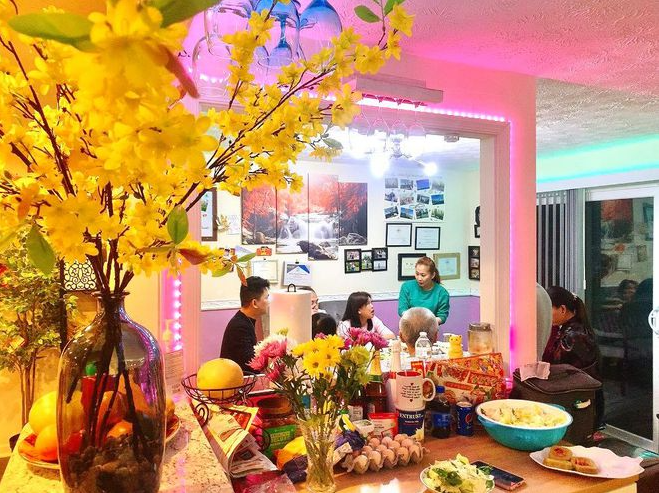 Photo: Thanh Nien
Celebrations during the pandemic period
Since the last full moon of Lunar New Year, Ms. Duong Pham (Vietnamese in France) has started to prepare for Tet. She herself holds traditional Tet activities, from cooking banh chung, buying melons, making pickles to decorating the house, buying apricots, peaches to welcome spring. Regarding the home decoration, Ms. Duong said that after she bought peaches from Vietnam and decorated it for the Tet atmosphere, acquaintances began to call her to buy them. "In total, I gathered nearly 300 Hanoi peach trees for my friends here," Ms. Duong told Thanh Nien.
Ms. Ho Bich Hop, currently living in Germany, said that there were only a few Vietnamese in the province where she lives, so it is difficult to find Vietnamese stuff for Tet. "I intend to cook some Vietnamese dishes such as braised meat and eggs, bitter melon stuffed with minced pork and banh chung, banh tet," Ms. Hop said, adding that the place where she was currently living did not allow residents to leave the house after 22 o'clock due to the COVID-19 preventive regulations.
Ms. Ngan, currently living in Arizona, USA, shared that like every year, she would welcome Tet at the pagoda. "The difference this year is that people are required to wear masks, disinfect their hands and keep their distance. Maybe this year, Tet will not be as crowded as last year."
According to Ms. Mai Lan, living in the city of Bel-Air (Maryland, USA), this year Tet falls on working days, so she still has to go to work. The 3rd day of Tet falls on Sunday, so she and her friends plan to cook Vietnamese dishes, wear ao dai to celebrate this occasion.
When asked about this year's Tet holiday, nurse Joe Tran in Montana (USA) wishes: "It is good to live peacefully without Covid-19. I hope that next year we can go home to enjoy the Tet in our homeland".
In Sydney (Australia), Nancy Tran, a kindergarten teacher, said she planned to stay home to watch movies and cook traditional dishes with her boyfriend to celebrate Tet. "Currently, the government prohibits the gathering of more than 5 people, so it is difficult for us to invite friends to celebrate New Year's Eve as usual." According to Tran, annual events such as the flower street of Vietnamese descent are likely to be canceled or scaled down.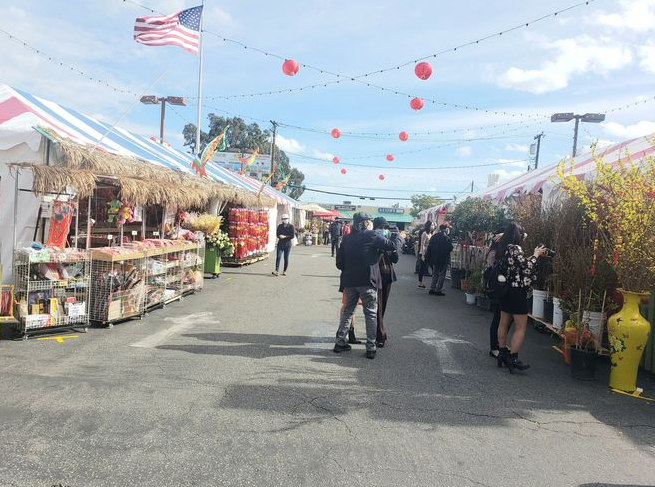 Photo: Thanh Nien
Going to Vietnamese market to dispel homesickness
Ms. Nguyen Mai from Santa Rosa (California, USA) said she just went to San Jose to a variety of Vietnamese markets. According to Mai, the Vietnamese markets in San Jose have a full range of similar items in Vietnam such as banh chung, pickles, spring cards, lucky money packets... The shopping atmosphere at Vietnamese markets in San Jose this year is a bit less crowded than in previous years due to the complicated situation of the Covid-19 pandemic in California state.
Mrs. T.N from Orange County (California) said that usually, she would come to Vietnam for Tet, but this year, due to the pandemic, she would stay in the US. To dispel her homesickness, Mrs. T.N went to the Tet flower market in Phuoc Loc Tho shopping mall in the Orange district. This year, many of her friends from other states gather at her home to cook banh tet together and go to the spring market.
Photo: Nong Nghiep
Continuing the family tradition
Mr. Ton That Hoa (43 years old), an advisor at Erindale High School in Mississauga City (Ontario, Canada) shared: "Before the pandemic, my family still maintains the tradition of making banh chung, banh tet, cooking Vietnamese dishes such as braised meat, spring rolls… and also giving lucky money for two children".
He added that on New Year's Eve of Vietnam time, he, his wife, and two children often called home to sent wishes to their parents and grandparents. "In general, the Tet traditions are still maintained and passed on to the next generation. I think other Vietnamese families in Canada in particular and around the world in general are continuing to do that", said Mr. Hoa.
"In my opinion, a good tradition such as celebrating the Lunar New Year should be preserved and passed down in every Vietnamese family. No matter where we live in, the homeland is still a place to remember, the root that cannot be forgotten. May everyone, every family be safe, healthy and prosperous in the next year. May the pandemic soon be stamped out so that in next year, there will many families, including mine can come back to the homeland to welcome Tet. Eventually, there is no place like home", Mr. Hoa shared.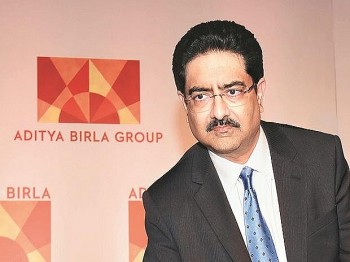 World
India is becoming more famous with many wealthy business billionaires, and the cumulative wealth of India's richest saw a rise of 50 percent in the year two of the pandemic, according to Forbes magazine. Take a look at these richest Indian billionaires in Asia and their huge net worth.