Hue Friendship Union Receives USD 2 Million Foreign Aid
Foreign NGOs gave aid worth USD 2 million to Thua Thien-Hue in the past 5 years.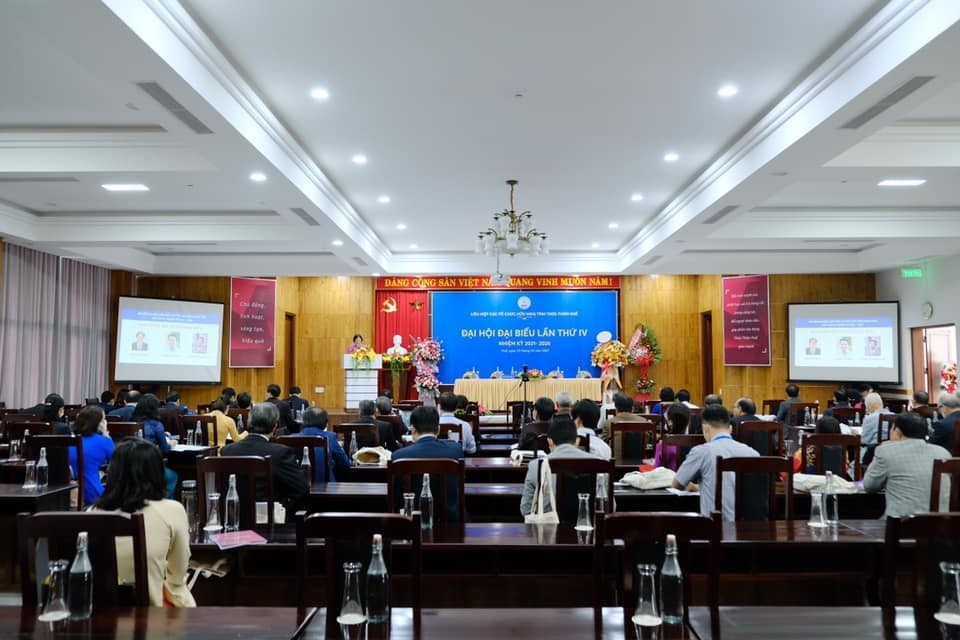 The fourth congress is held via both in-person and online formats. Source: HueFO
The fourth congress of the Union of Friendship Organizations of Thua Thien-Hue (HueFO) for the 2021-2026 term was held on Oct. 29.
In the context of general difficulties of foreign non-governmental aid mobilization, the òunion still achieved encouraging results with a total value of over VND 47.8 billion in the past 5 years.
The congress is an opportunity for HueFO to summarize its people-to-people diplomacy activities in the 2015-2020 term, and set out directions, tasks and action plans for the new term.
Speaking at the opening of the congress, HueFO President Tran Thi Mai said: "Over the past 5 years, HueFO and its member organizations have achieved positive and comprehensive results, gradually affirming their position and core role of friendship organizations in people-to-people diplomacy, actively contributing to the overall success of Thua Thien - Hue province's foreign affairs."
HueFO says it is proactive, flexible, creative and effective" in approach to expand its scope of activities and develop its partners network.
The provincial friendship union has welcomed 160 international delegations; mobilizing foreign non-governmental organizations to sponsor the implementation of 91 programs and projects, with 723 scholarships awarded and more than 230 hectares of land cleared from landmines.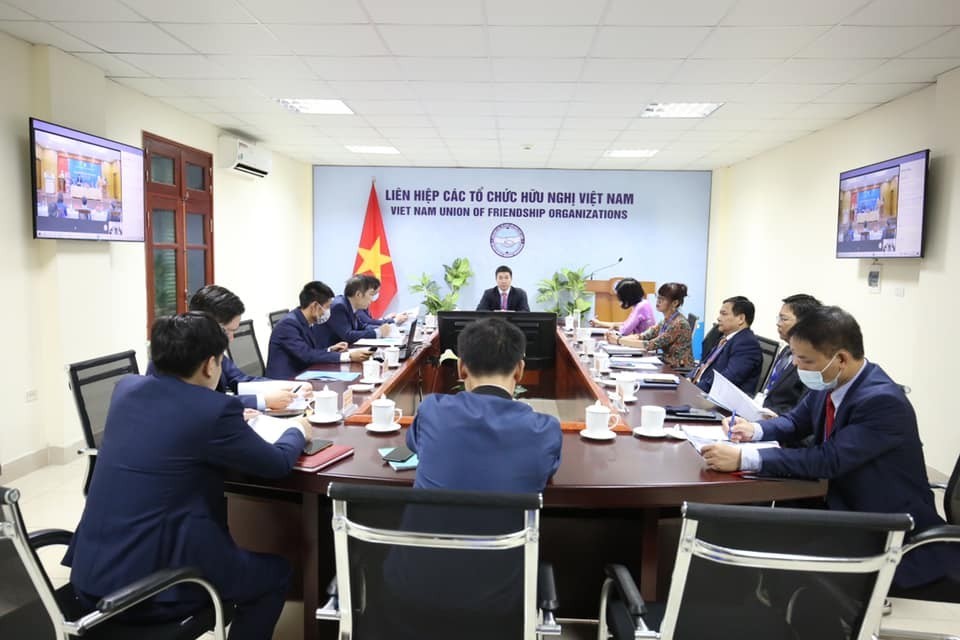 VUFO's representatives virtually attend the congress from Hanoi. Photo: Tuan Viet
The direction, tasks and action plan of HueFO in the fourth term were drafted on the basis of a thorough understanding of the tasks of foreign affairs identified in the Resolution of the 13th National Party Congress, the resolution of the 16th Party Committee of Thua Thien - Hue province, the Secretariat and the Party's guiding views on people's foreign relations and the Mass Association, provincial program of foreign affairs for 2021-2025.
In the context of the Covid-19 pandemic, people-to-people diplomacy needs to promptly adjust its operation mode ato effectively contribute to socio-economic development and protect the national interests.
The congress elected a 29-member executive board for the 2021-2026 term with Tran Thi Mai re-elected as its President.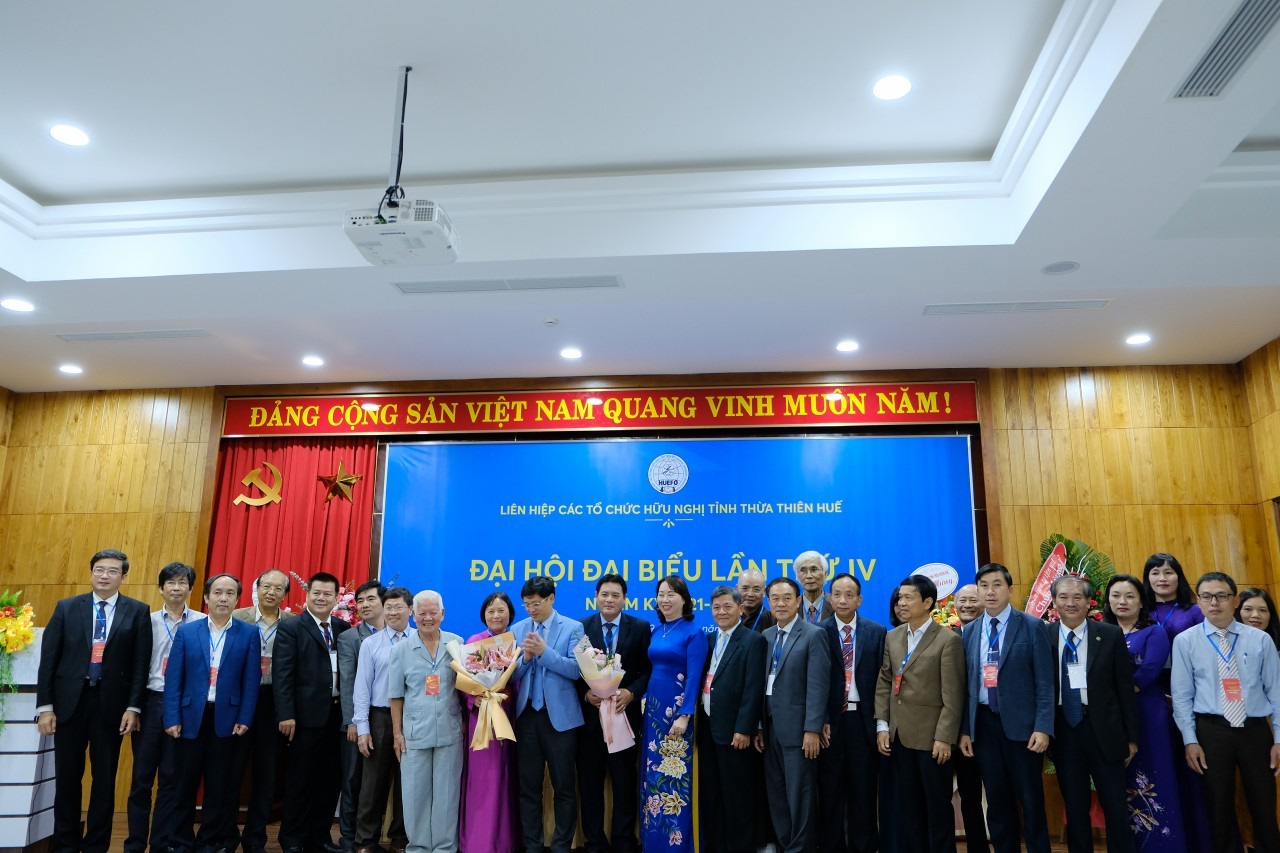 The newly-elected executive committee. Photo: HueFO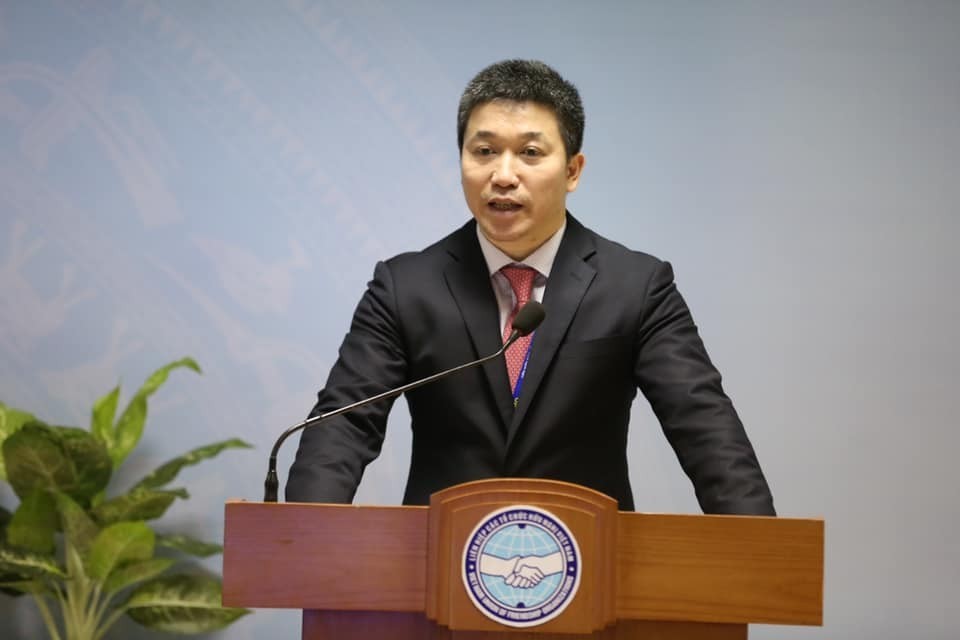 Phan Anh Son, VUFO vice president and general secretary congratulates the congress. Photo: Tuan Viet
Congratulating the congress, Phan Anh Son, VUFO vice president and general secretary recognized and praised HueFO's achievements in the past term in the fields of peace, solidarity, friendship, and cooperation, information sharing and foreign non-governmental aid mobilization.
Sharing some suggestions about HueFO's tasks in the coming time, Son emphasized that HueFO needs to improve its operational efficiency through expanding its partners and international network; diversifying forms of activities in many fields. In addition, there should be a plan to promote foreign aid mobilization; strengthen the work of information and promotion abroad; attach importance to the training and retraining of officials.
Son affirmed that VUFO and its member organizations at the central level will do their best to continue to support and coordinate with HueFO, making a worthy contribution to the socio-economic and foreign affairs development of Thua Thien - Hue province as well as building an increasingly developed and effective friendship union system.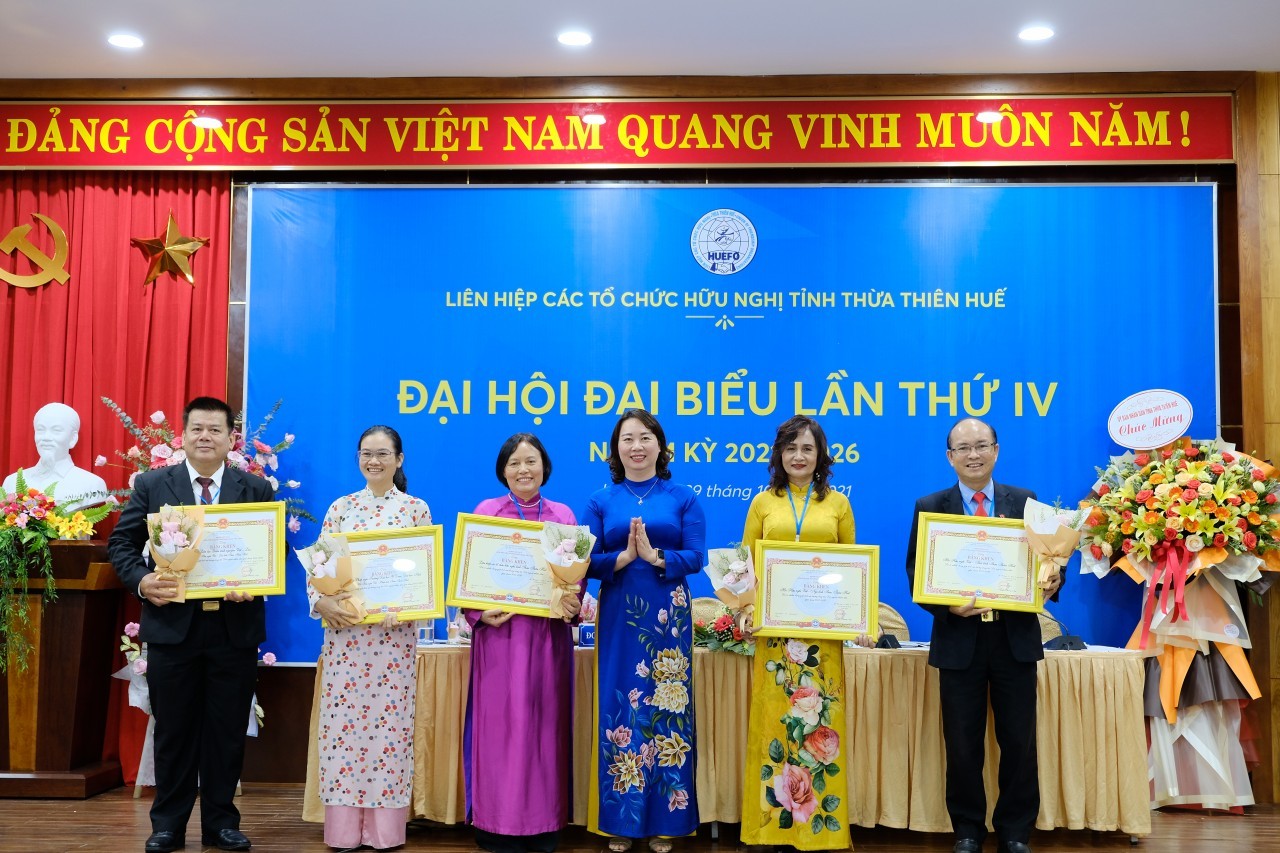 The medals and certificates of merit presented to collectives and individuals with many contributions in the past term. Photo: HueFO
On this occasion, on behalf of VUFO, Son presented HueFO with a Emulation Flag bearing the words "Active, flexible, creative and effective". In addition, VUFO also awarded the "For peace and friendship among nations" medals to eight individuals; certificates of merit to five groups and nine individuals for their positive contributions to the work of people-to-people diplomacy in the last term.
The provincial chairman of the People's Committee also decided to award the certificates of merit to four collectives and three individuals. HueFO president took the occasion to award certificates of merit to five collectives and six individuals for making many positive contributions to people-to-people diplomacy for the 2015-2020 term.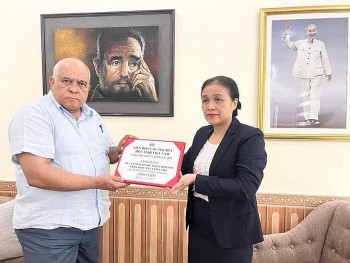 Focus
According to Cuba's News Agency Prensa Latina, on August 16, President of Vietnam Union of Friendship Organizations Nguyen Phuong Nga said that Vietnamese people will always stand by and support Cuba no matter what difficulties our friend is facing.