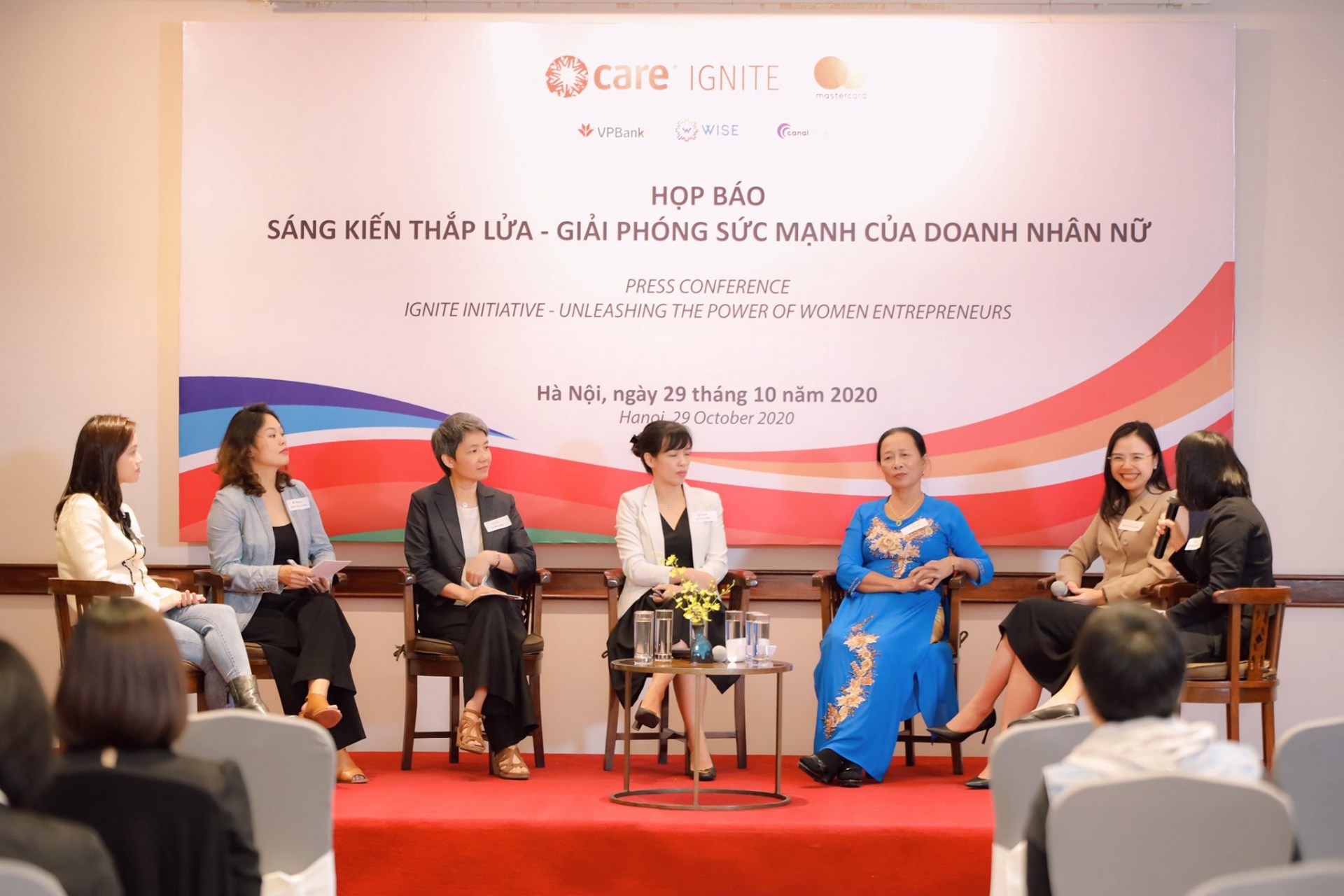 At the event. Photo: Le Ngoc Anh/CARE International in Vietnam
CARE International in Vietnam, Mastercard, VPBank, Women's Initiative for Startups and Entrepreneurship (WISE), and Canal Circle on October 29 announced the Ignite initiative in Vietnam – a new partnership focused on promoting the empowerment of women entrepreneurs.
This multilateral partnership will accelerate the growth of economy-changing businesses while advancing financial security and also promoting inclusive growth through prioritized actions to enable women entrepreneurs to thrive.
In Vietnam, 27 percent of all businesses in Vietnam are owned by women, according to the Mastercard Index of Women Entrepreneurs 2019. The country also scores well on a number of indicators such as equality in entrepreneurial activity, and access to financial assets and knowledge.
At the same time, the index found relatively high rates of "fear of failure" among female entrepreneurs in Vietnam, pointing to the existence of potential underlying vulnerabilities that may be preventing progress—vulnerabilities which are likely to have been amplified by the impact of the global pandemic.
Despite a clear entrepreneurial spirit among Vietnamese women, an IFC report indicates that the gap between the capital demand of SMEs owned by women and what banks offer has been estimated at VND 27 trillion (more than USD 1 billion).
Despite the relatively high levels of ownership, women face several challenges relating to social and gender norms around their ability to successfully own businesses. For example, there are pervasive beliefs about women not being able to juggle families and work life, are negatively risk-averse, less likely to repay loans, and do not have adequate knowledge and business skills.
COVID-19 has made women entrepreneurs even more financially vulnerable. A series of focus-group discussions recently conducted by CARE and VPBank shows that women-owned businesses are disproportionately impacted by the pandemic. As much as 90 percent out of 21 interviewed enterprises have experienced a significant loss of income, especially those in service, trade and transportation sectors. But the crisis has also helped a number of small and agile businesses to adapt their business models and stay afloat, taking advantage of changing customer behavior.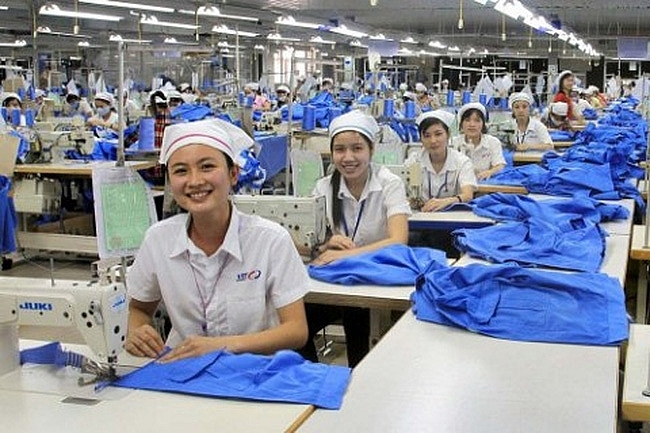 In Vietnam, 27 percent of all businesses in Vietnam are owned by women, according to the Mastercard Index of Women Entrepreneurs 2019. Source: Internet
"WISE is driven by a mission to prepare women entrepreneurs for success through high-quality entrepreneurship training as well as incubation and acceleration support. It is a fact that the proportion of enterprises owned by women in Vietnam has been increasing in recent years, and this both clearly demonstrates the emerging role of women in leadership and business management, and their capacity to be equally as influential as male business leaders in the country", said Dao Tu Hien, CEO of WISE.
"With long experience working to support women around the globe, CARE understands female entrepreneurship is a critical avenue through which to support women's economic empowerment. We're thrilled to embrace this partnership to fuel the growth engine of women-owned businesses with tools and financial resources that better suit their needs. This will help build their resilience and boost more inclusive and equitable economic recovery", said Le Kim Dung, Country Director of CARE International in Vietnam.
Ignite Initiative is part of a broader three-year partnership between CARE and Mastercard, that aims to equip 3.9 million micro and small businesses in Peru, Pakistan and Vietnam with increased financial access and digital know-how. This is in line with all partners' shared commitment to financial inclusion and women's economic empowerment.
Earlier this year, the partners collaborated to provide both funds and expertise to help 1,000 women-led MSMEs in Hanoi and Ho Chi Minh City to drive a robust recovery from the pandemic, followed by sustained long-term inclusive growth. The aid disbursement initiative is also part of Mastercard's worldwide agenda to connect one billion people to the digital economy by 2025./.
Hannah Nguyen