Images of Vietnamese upland women carrying 1,000 litre water tank astound netizens
The images of women in Ha Giang province, northern Vietnam, carrying a 1,000-liter water tank on their back, climbing the winding, rocky mountain trail have astounded Vietnamese netizens with wide eyes opened. 
Ha Giang women carry water tank on their back (Photo: To Quoc)
Ethnic women in Sung Trai commune, Ha Giang province's Dong Van district are pictured carrying empty water tanks on their back, walking from the charitable site back to their home on rocky mountain terrain.
The "Water tanks for people living on the rocky plateau" project was initiated by the "Ha Giang youths" - a group of young people who are all native to Ha Giang province and want to offer a helping hand to their locals.
As reported by To Quoc, the project has donated more than 900 water tanks to people in 14 communes in three districts, namely Dong Van, Meo Vac, and Yen Minh. Each commune is distributed at least 65 water tanks.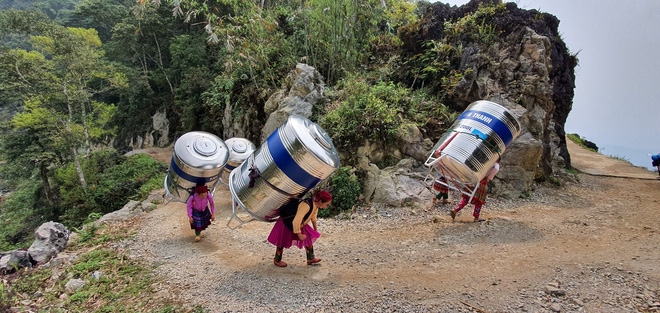 (Photo: To Quoc)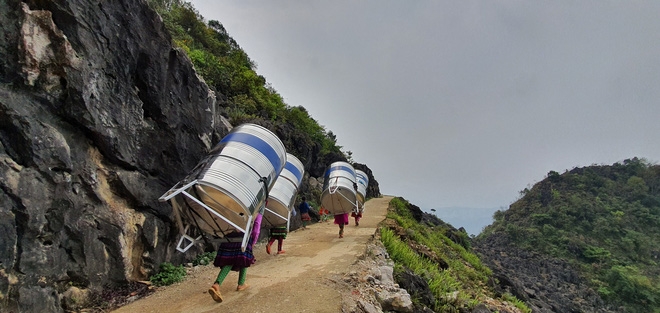 (Photo: To Quoc)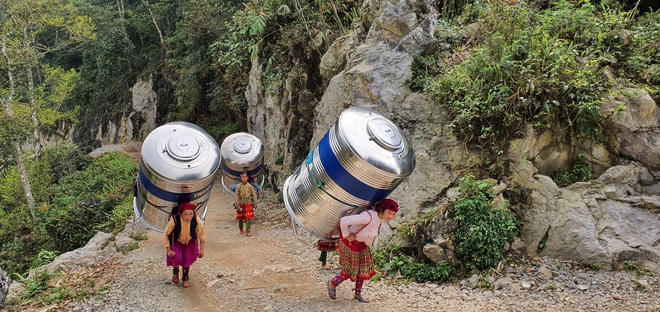 (Photo: To Quoc)
The images have taken Vietnamese Internet users by storm as with comments show excitement, exclaiming the women's strenuous health and endurance.
Some people, on the other hand, voicing their concerns over the safety of the women, asking "Where are all the men and breadwinners?", or "Why don't the organizers distribute the water tanks themselves to each house? Isn't this less burden for the women?"
Responding to the controversial comments from netizens, Mr. Giang A Phon, the project representative said that "Ha Giang Youths" initially planned to bring the water tanks to each household but it's not feasible due to rocky mountain terrain. In addition, it would take the volunteer group at least 10 days to distribute the water tanks to all households on the list.
"Therefore, we have each household take their own water tank home", Phon told To Quoc.
"The inox water tank has a capacity of 1,200 liters each, weighing around 20-25 kg. It may look cumbersome though, it's nothing compared to the bunches of firewoods and corns they bring home every day. Plus, many men also join carrying the tanks, not just the women", he said, adding that wealthy households would drive the water tank home on their motorbike to avoid the hassle of carrying on their back.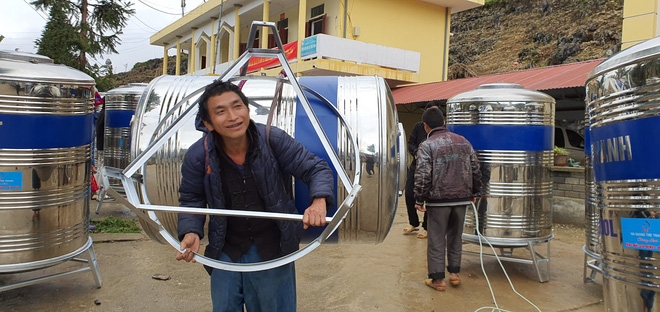 (Photo: To Quoc)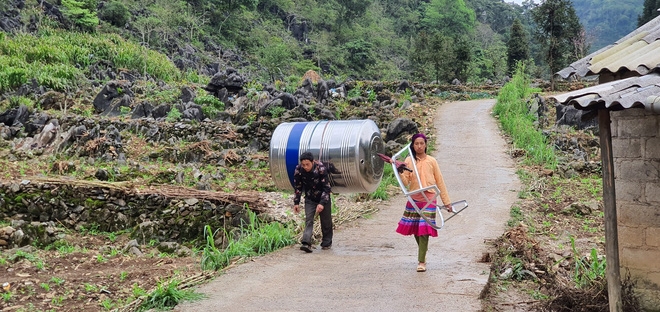 Men also take part in the water tank carrying task (Photo: To Quoc)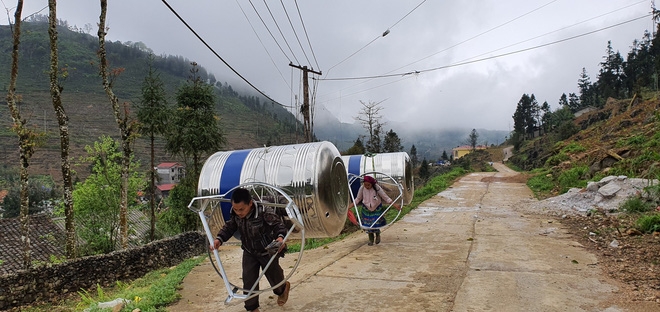 (Photo: To Quoc)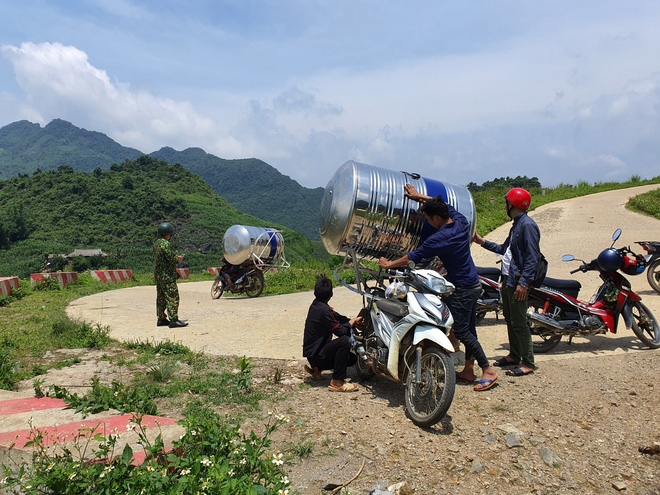 Some household use motorbike to drive the water tank home (Photo: To Quoc)
(Photo: To Quoc)
The "Ha Giang Youth" representative also shared they can feel the happiness in the eye of Ha Giang residents as they take the water tanks home. "They are willing to go anywhere to get the donation", he smiled.

In upland areas like Ha Giang, fresh drinking water is something of a luxury. Local people have to spend roughly 3-4 hours each day climbing up and down the hills just to carry 20 liters of fresh water from lower areas home. The dry season, which lasts from September to April, is the hardest period for Ha Giang people.
Now that they have the water tank, they can store rainwater and reduce the hassle of passing hilly roads to get fresh water for daily use and focus more time on production and economic development instead.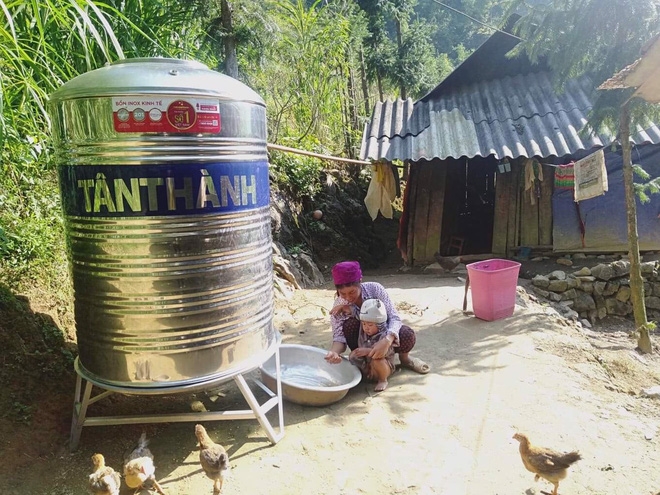 (Photo: To Quoc)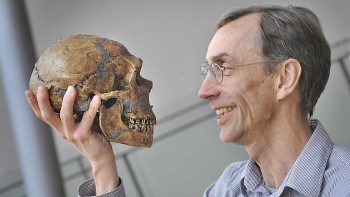 World
The Nobel Committee in Stockholm (Sweden) has announced the 2022 Nobel Prize in Biomedical Sciences to scientist Svante Paabo, for the discovery of genes and human evolution.