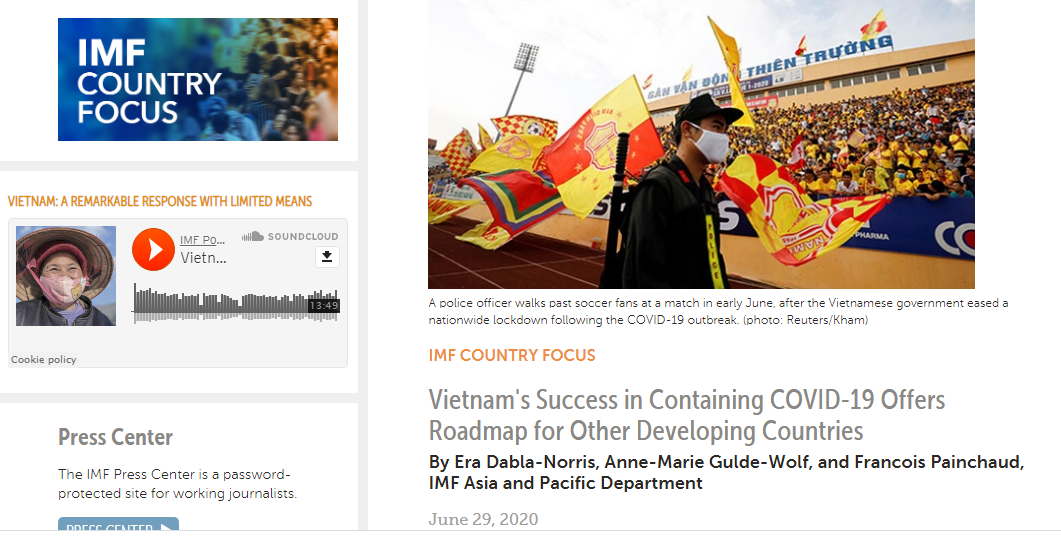 The article by IMF (Photo: IMF)
In the beginning of the article, IMF affirmed that Vietnam was regarded as highly vulnerable to the Covid-19 pandemic, given its long border and extensive trade with China, densely populated urban areas, and limited healthcare infrastructure.
However, Vietnam acted early. Soon after China reported to the World Health Organization (WHO) several cases of an unusual pneumonia on December 31, 2019, Vietnam finalized a health risk assessment. By January 21, the Ministry of Health had issued guidance on outbreak prevention and detection. Before the end of January, Vietnam had issued its National Response Plan and established a National Steering Committee on Epidemic Prevention.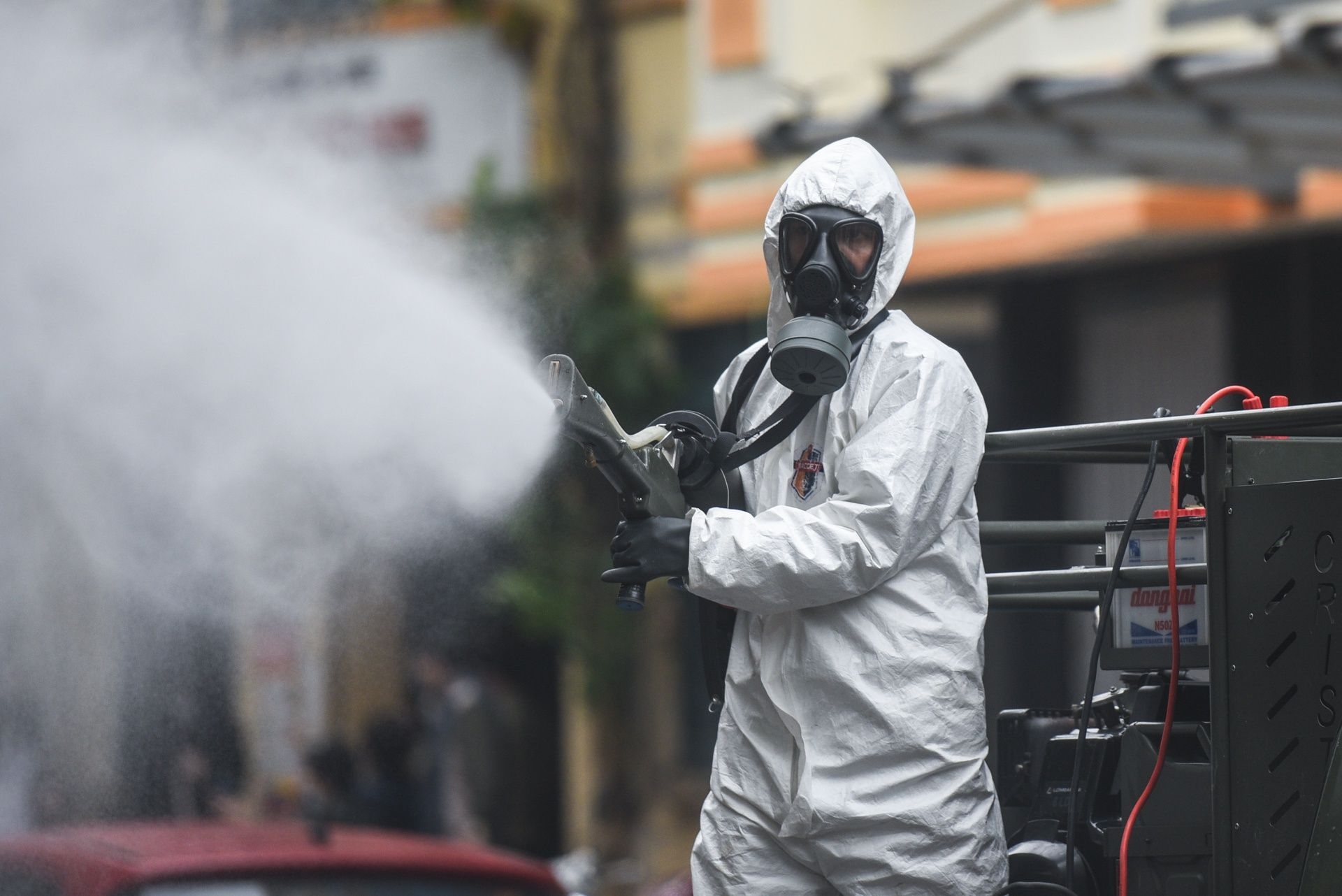 A health worker sprays disinfectants on the street (Photo: International News)
Then, strict containment measures were gradually adopted nationwide, including airport health screenings, physical distancing, travel bans on foreign visitors, a 14-day quarantine period for international arrivals, school closures, and public event cancellations. The authorities strictly enforced the public to wear masks at public venues, even before the WHO recommendation. Along with that was the requirement to use hand sanitizers in public areas, workplaces, and residential buildings. All over the country, non-essential services were shut down, and strict restrictions on movements were imposed across Vietnam for 3 weeks in early April.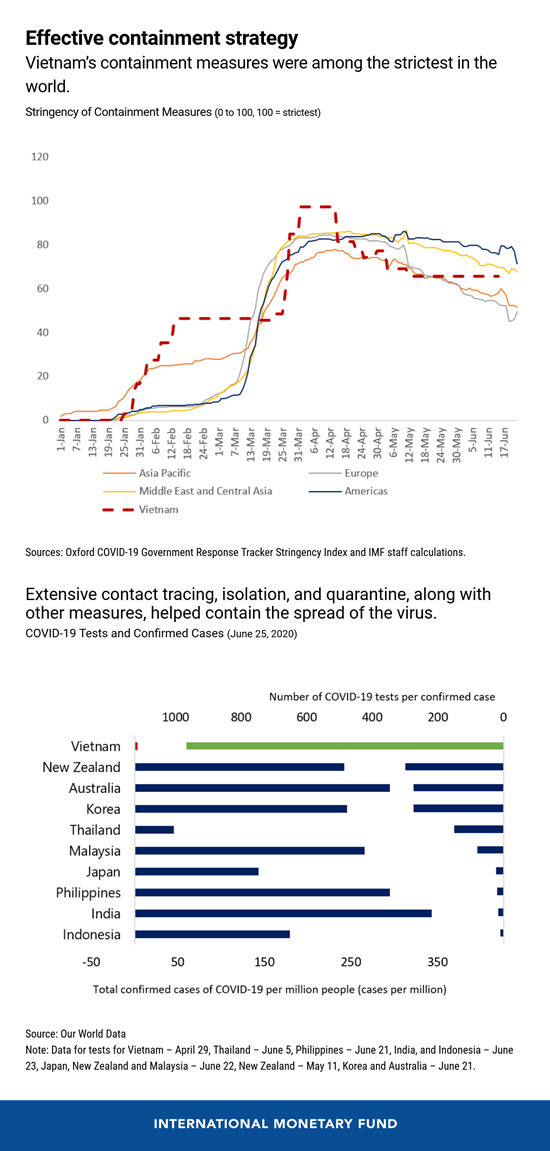 (Photo: IMF)
Besides quick actions, Vietnam also applied aggressive and extensive contact tracing, isolation and quarantining, up to third-tier contacts. Groups of people who lived near confirmed cases, sometimes an entire street or village, were swiftly tested and isolated. This approach efficiently helped limit community transmission.
According to IMF, from an early stage, communications about coronavirus and the strategy in Vietnam were transparent. Details on symptoms, protective measures, and testing sites were communicated through mass media, a government website, public grass-root organizations, posters at hospitals, offices, residential buildings and markets, via text messages on mobile phones, and as voice messages before a phone call could be made. The government also launched a contact tracing app in big cities. This well-coordinated multi-media approach strengthened public trust and helped society adhere to protective and containment measures.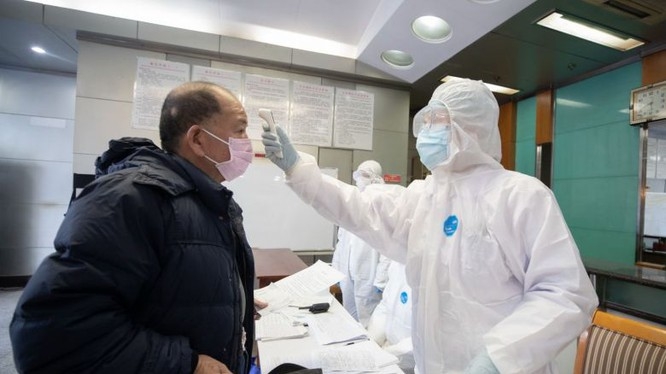 A heatlh worker checks a man's body temperature (Photo: Viettimes)
Finally, IMF said compared to other countries in the region, Vietnam's economic impact is expected to be milder. There are bright prospects for a recovery as lockdown measures have been lifted, businesses resume operations, and consumers flock to restaurants and shops. Domestic recovery seems optimistic with rebounding retail sales and industrial production.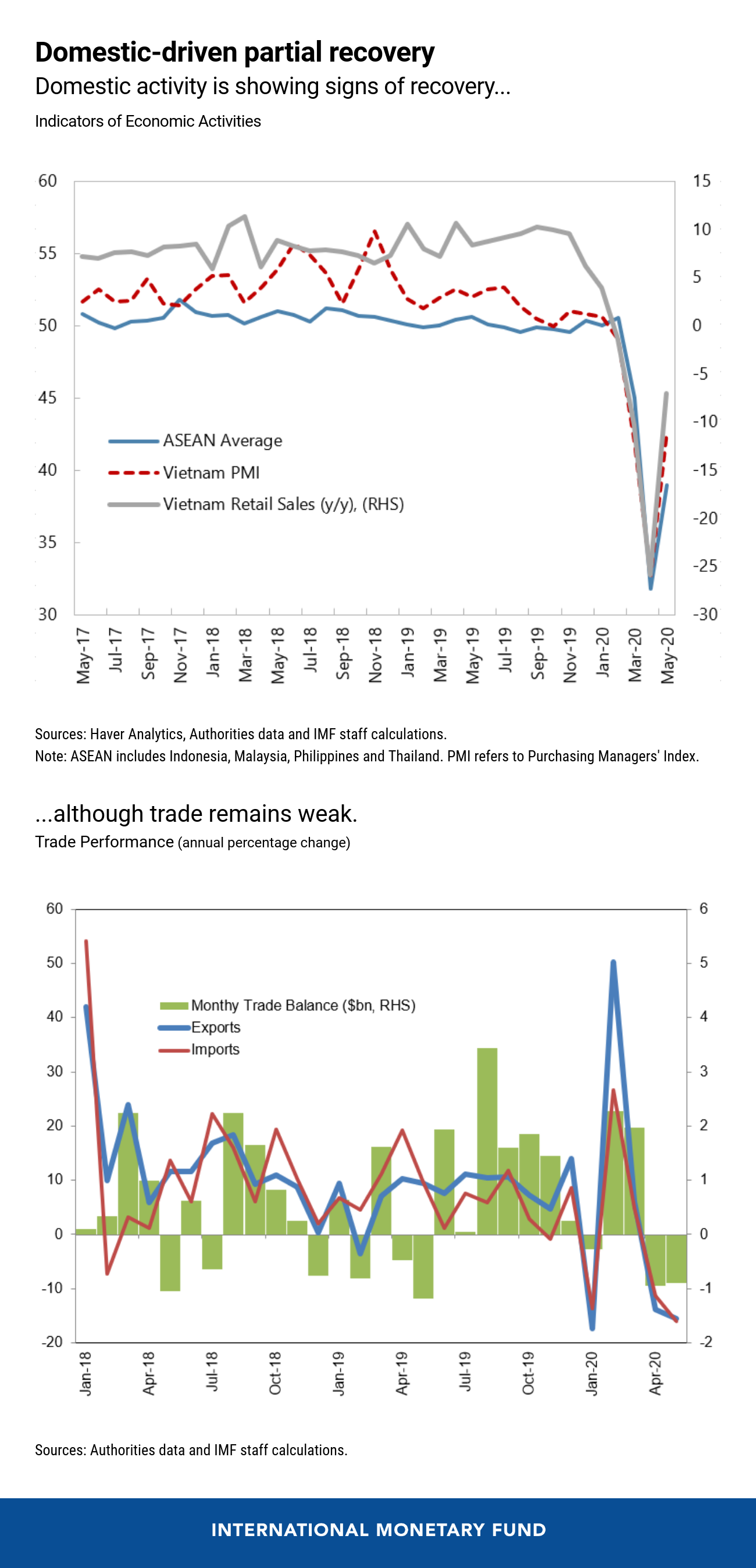 (Photo: IMF)
On the morning of July 1, the Vietnam Ministry of Health recorded no new Covid-19 cases. 20 patients were being treated, of which 11 were positive.
Therefore, there have been no new cases reported over the last 24 hours. The total number of cases in Vietnam is 355, of which 335 have recovered.
The remaining patients are being treated at 6 medical facilities with stable health. Four cases were tested negative one time, five people were negative for the second time, 11 people were positive.
Thus, today marks the 76th day in Vietnam without nCoV community transmission. So far, Vietnam has not recorded any deaths due to nCoV, informed VnExpress.
President receives IMF representative

President Truong Tan Sang in Hanoi on July 27 hosted a reception for IMF Resident Representative for Vietnam and Laos Sanjay Kalra, who is going ...
Candy Lee