Impressive Art Fashion Show Honoring Central Highlands' Culture
More than 200 artists and models from Hanoi, Ho Chi Minh City, and Dak Lak took part in the "Ban Me Oi" artistic program, introducing the latest brocade collections from Vietnamese designers.
Recently, at Dray Nur waterfall, Dray Sap commune (Krong Ana district), the Provincial Party Committee's Mass Mobilization Department coordinated with the Ho Chi Minh City Party Committee's Mass Mobilization Department to organize a program of brocade fashion art of Dak Lak ethnic groups titled "Ban Me Oi".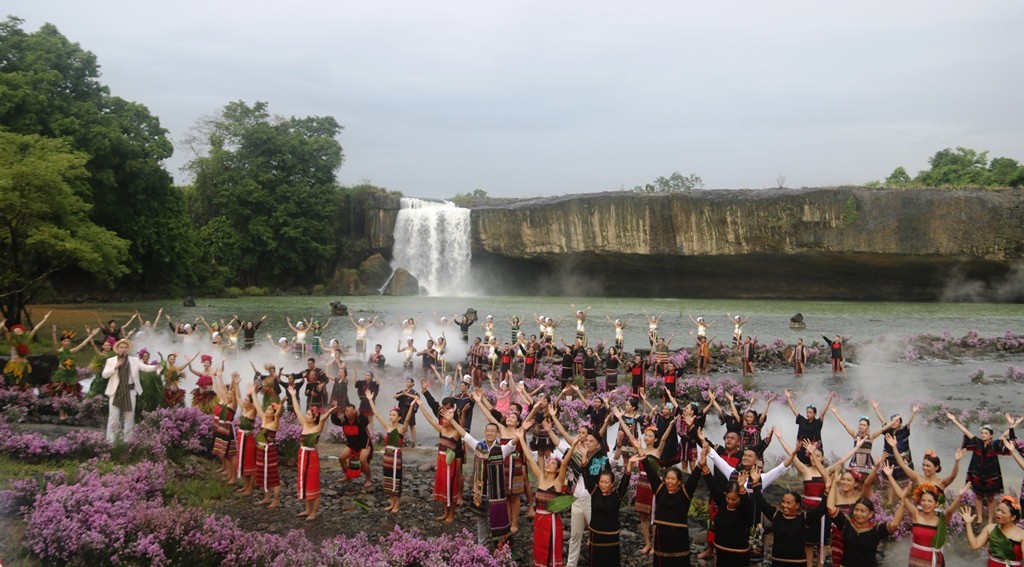 Central Highlands' brocade and other traditional crafts were highlighted at a fashion show held recently in Dak Lak province.
In the majestic scenery of Dray Nur waterfall, more than 200 actors, singers, models, dancers, and ethnic minority artisans from Hanoi, Ho Chi Minh City, Dak Lak province presented brocade fashion collections by designers Le Kyo, Minh Hanh, Cong Huan, Cao Duy, Trung Beret, Nguyen Thuy, Thu Ha, which recreated the daily life of ethnic minorities.
Some numbers in the Central Highlands with scenes of brocade weaving, pottery making, and performances of ethnic musical instruments, bring viewers back to the ancient times of ethnic minorities in the Central Highlands, in order to contribute to preserving the local traditional culture of the Central Highlands ethnic groups.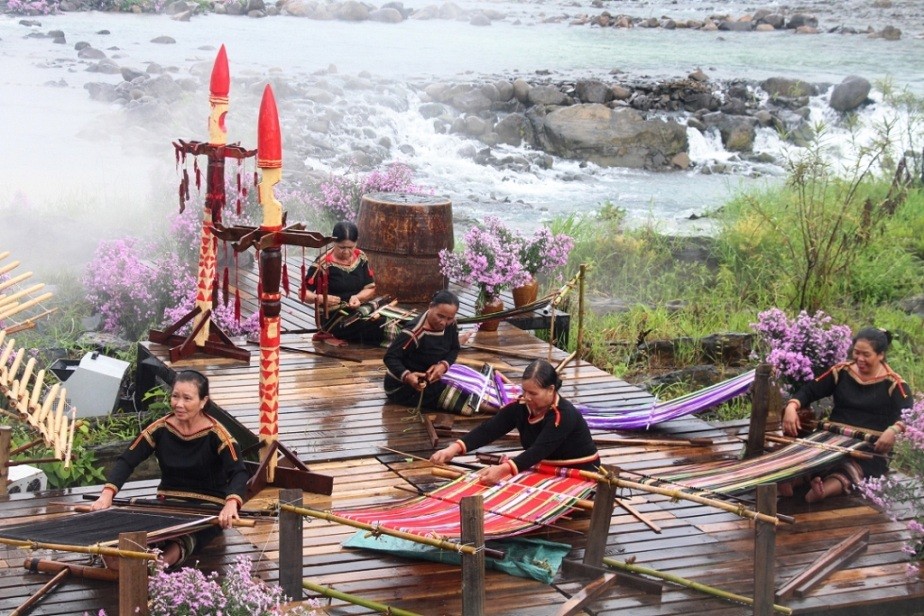 It also honored pottery and weaving artisans, who have spared no effort in preserving traditional values.
The brocade fashion art program of the ethnic groups in Dak Lak aims to contribute to preserving and promoting the value of cultural identity of the ethnic minorities in the Central Highlands, and at the same time popularizing the traditional costumes and building the great unity bloc of the whole nation, promoting the socio-economic development of the locality.
Through the show, organizers hoped that Central Highlands' localities will pay more attention to developing tourism based on traditional craft villages. Advanced technologies should also be applied in brocade weaving so that more products can reach out to the world.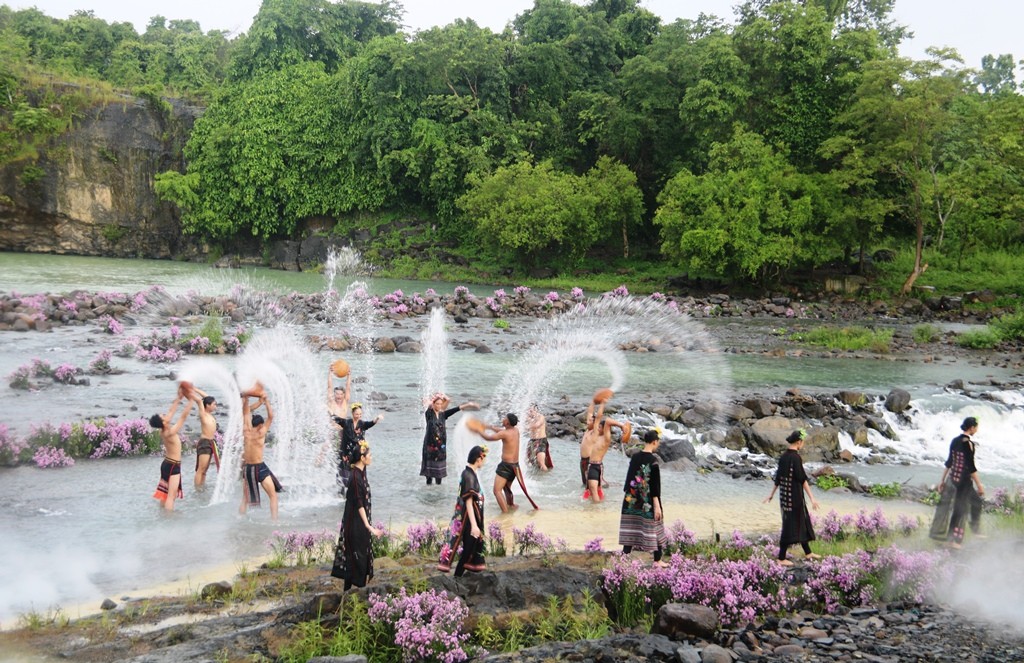 The fashion show told audiences the story of the Central Highlands, enlivening its past and future.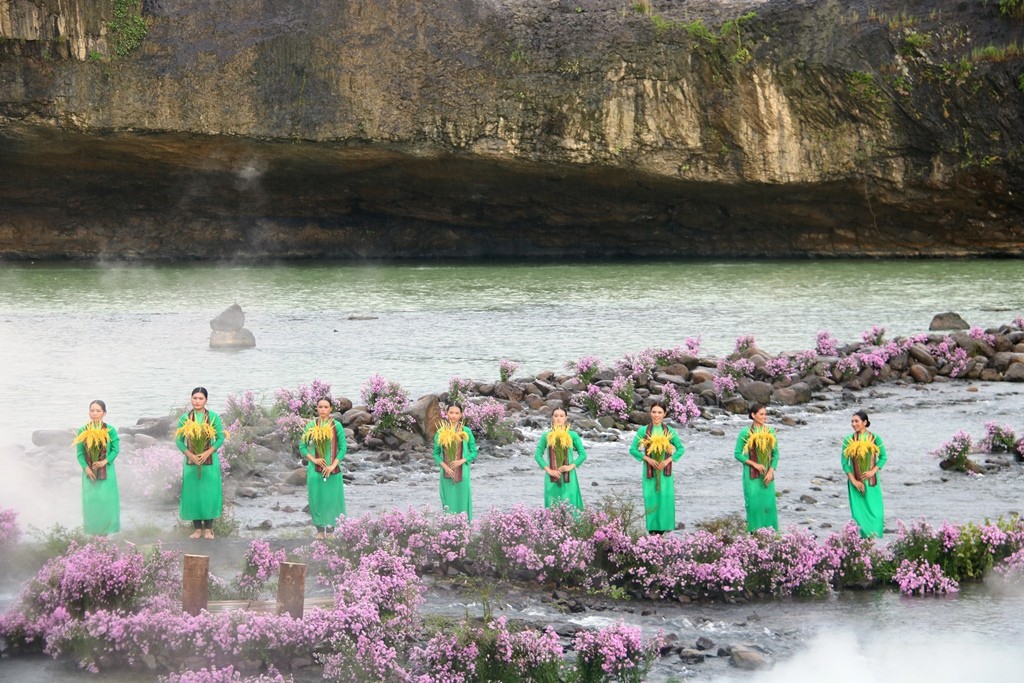 Models took to the runway in charming and unique designs.