Impressive whale worshipping festival in Vung Tau city
The traditional Nghinh Ong Festival is celebrated annually on August 16-18 in Lunar calendar, dedicated to pay respect to whales and pray for a bumper catch. The meaningful, festive atmosphere attracts thousands of locals and visitors alike.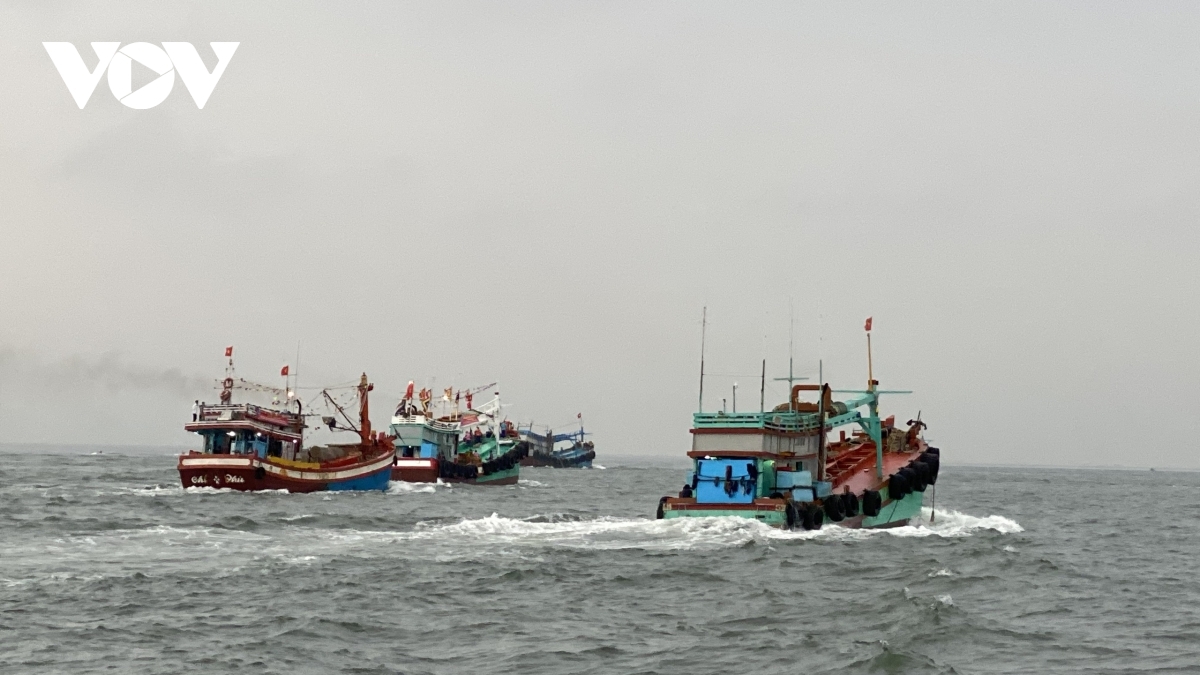 (Photo: VOV)
On October 2 dawn, hundreds of boats set sail to "pick up and take" the Whale God (Nghinh Ong) ashore to start the worshipping rituals, praying for good fortunes.
The parade welcoming the Whale God to Thang Tam communal house then took along many streets, including Ba Cu, Tran Hung Dao, Hoang Hoa Tham.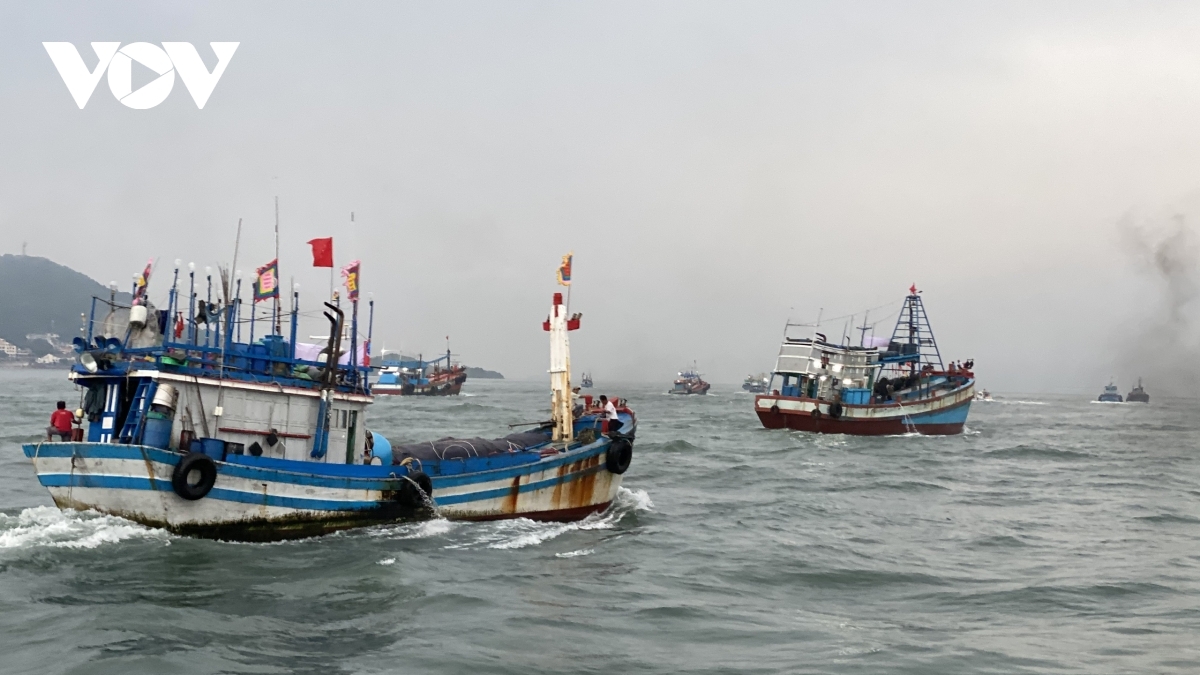 (Photo: VOV)
The festival is observed under the belief that whales rescue people that are in danger at sea and are a symbol of good fortune to bring them a prosperous fishing season.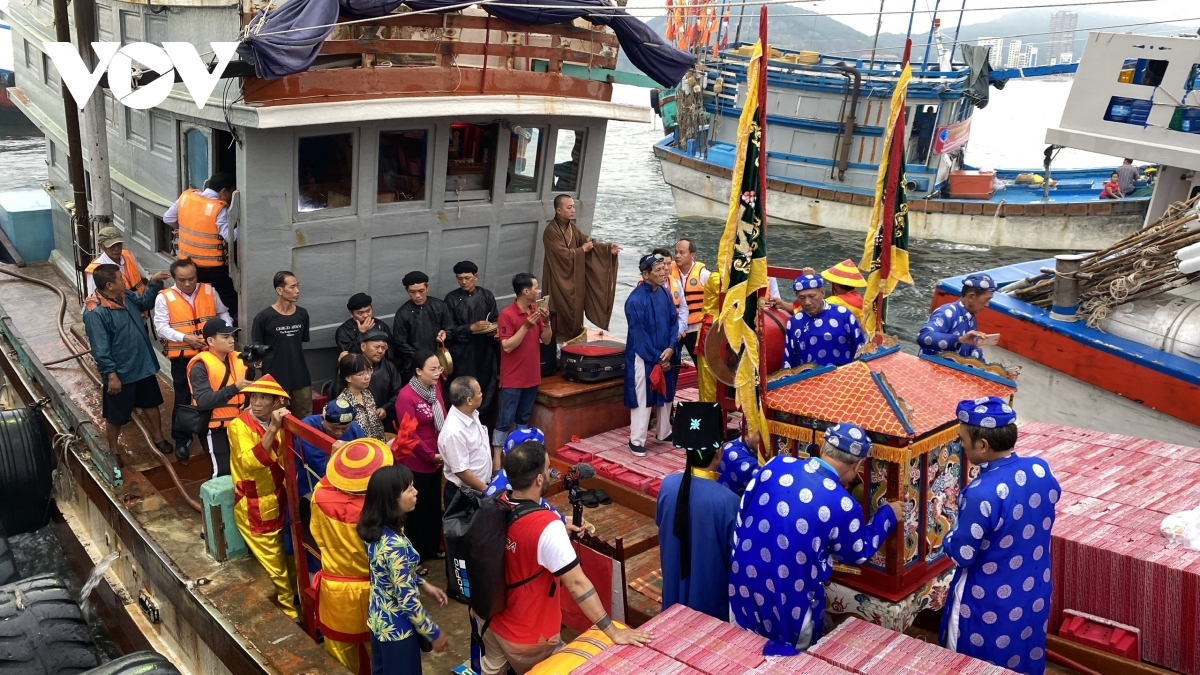 (Photo: VOV)
Once welcoming the Whale God home, the festivals proceed with other many rituals, such as praying for the Whale God, for a fruitful year and the well-being of the fishermen and other residents.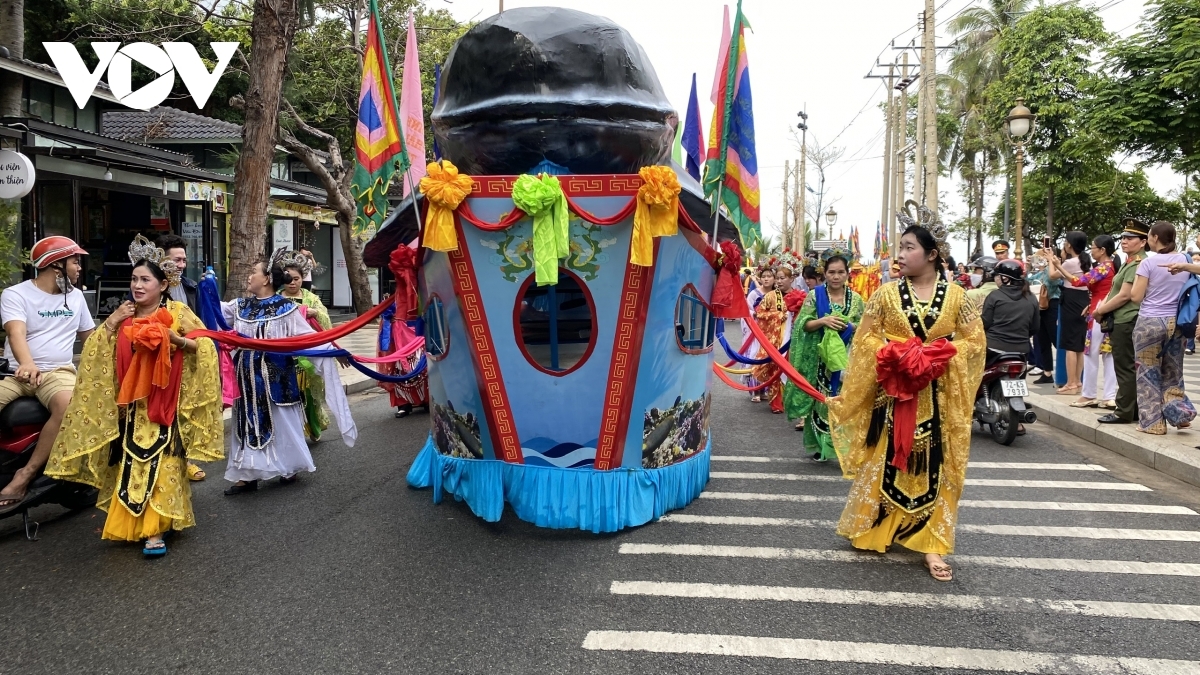 (Photo: VOV)
The procession gets underway on many streets in Vung Tau city. Vung Tau residents hold the Whale God in high esteem, they offer the holy creature heartfelt and sacred worshipping rituals.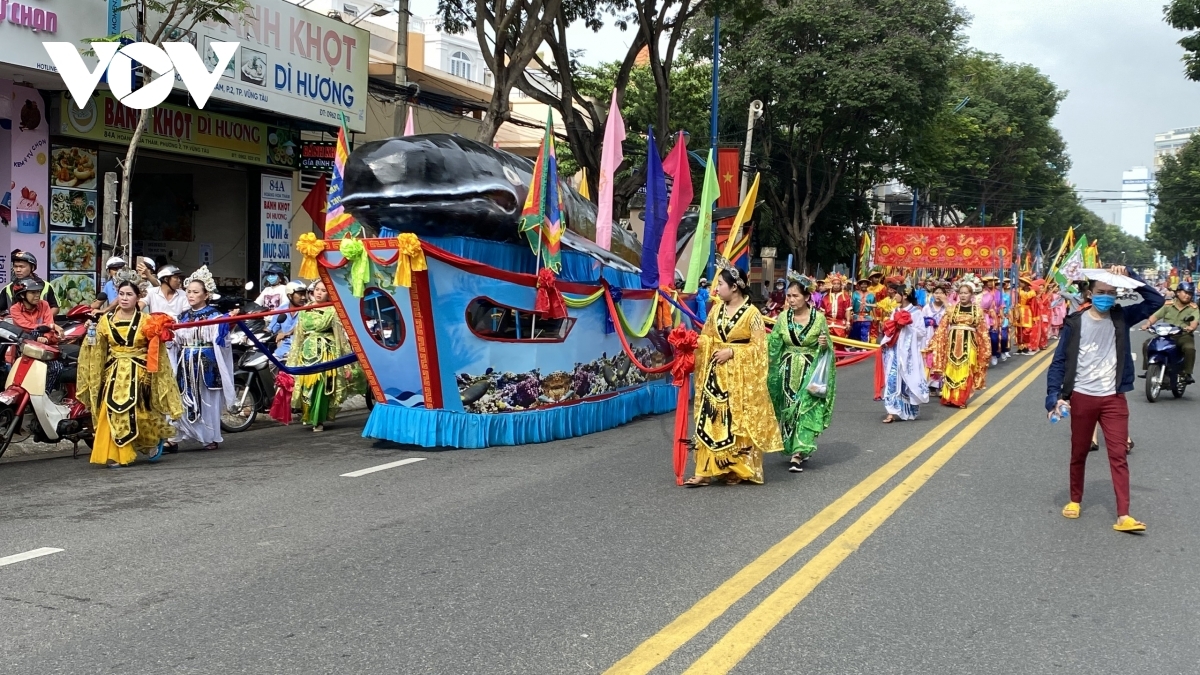 (Photo: VOV)
The festival also features cultural events and folk games. Classical musical performances, including "tuồng" is another attraction.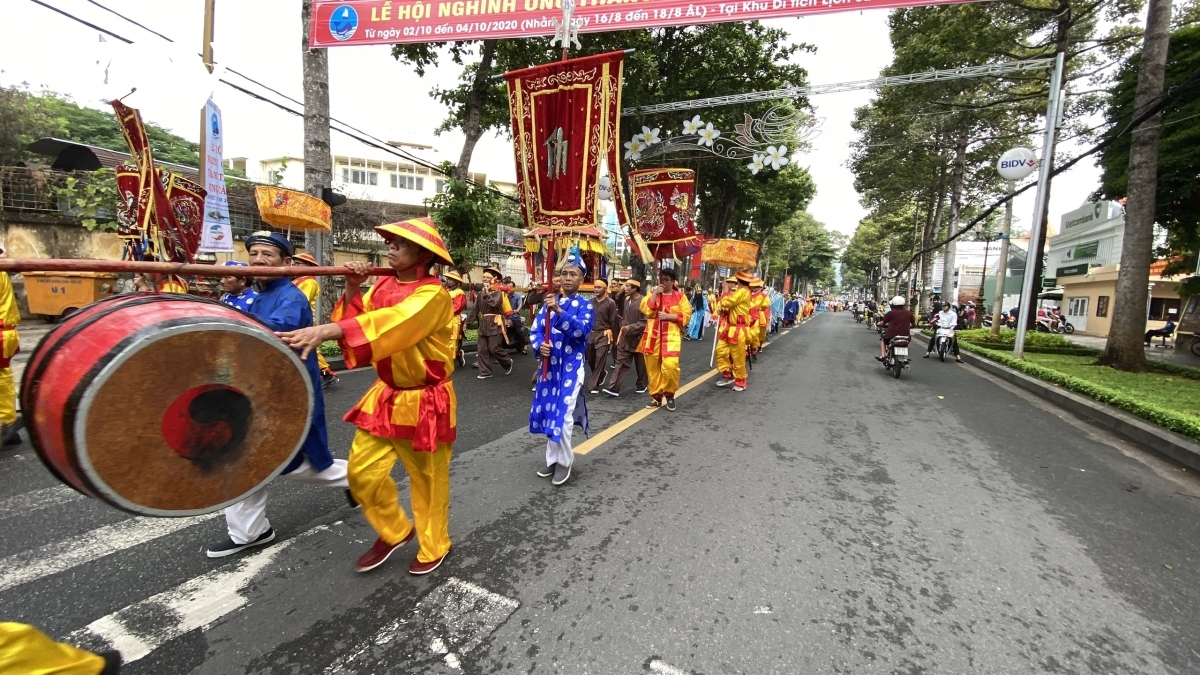 (Photo: VOV)
The Nghinh Ong festival has been recognized as one of the nation's 15 largest festivals by the Ministry of Culture, Sports and Tourism.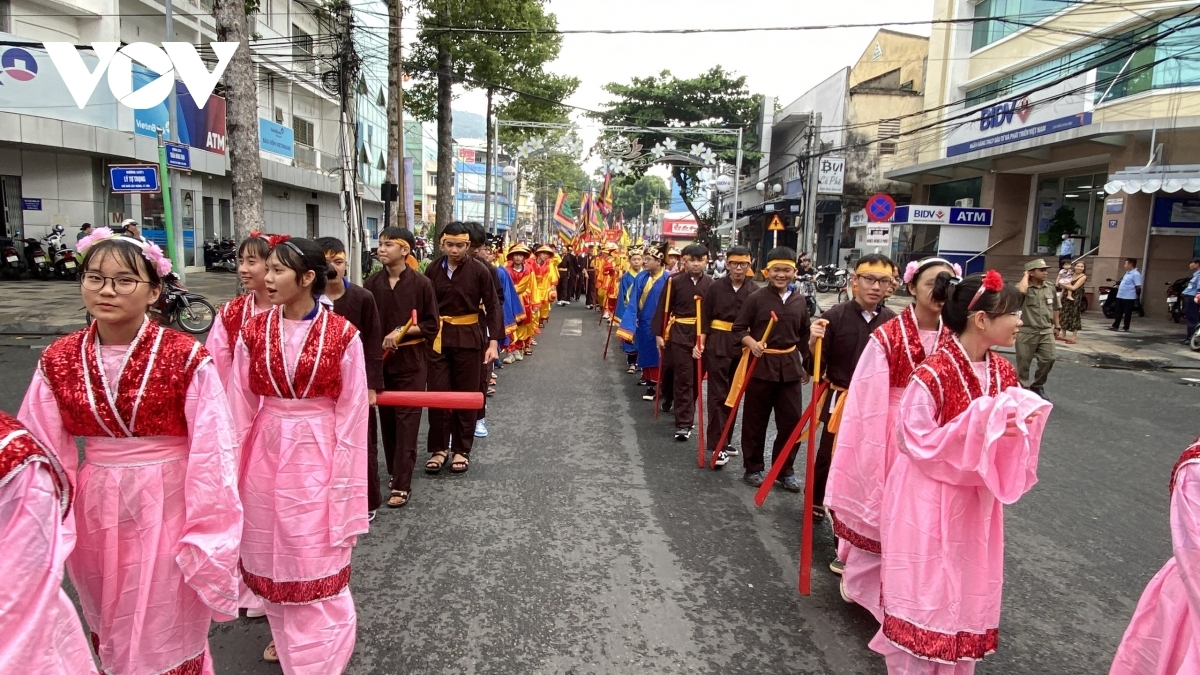 (Photo: VOV)
Locals people dressed in festive costume, joining the procession. The festival attracts flocks of locals and visitors.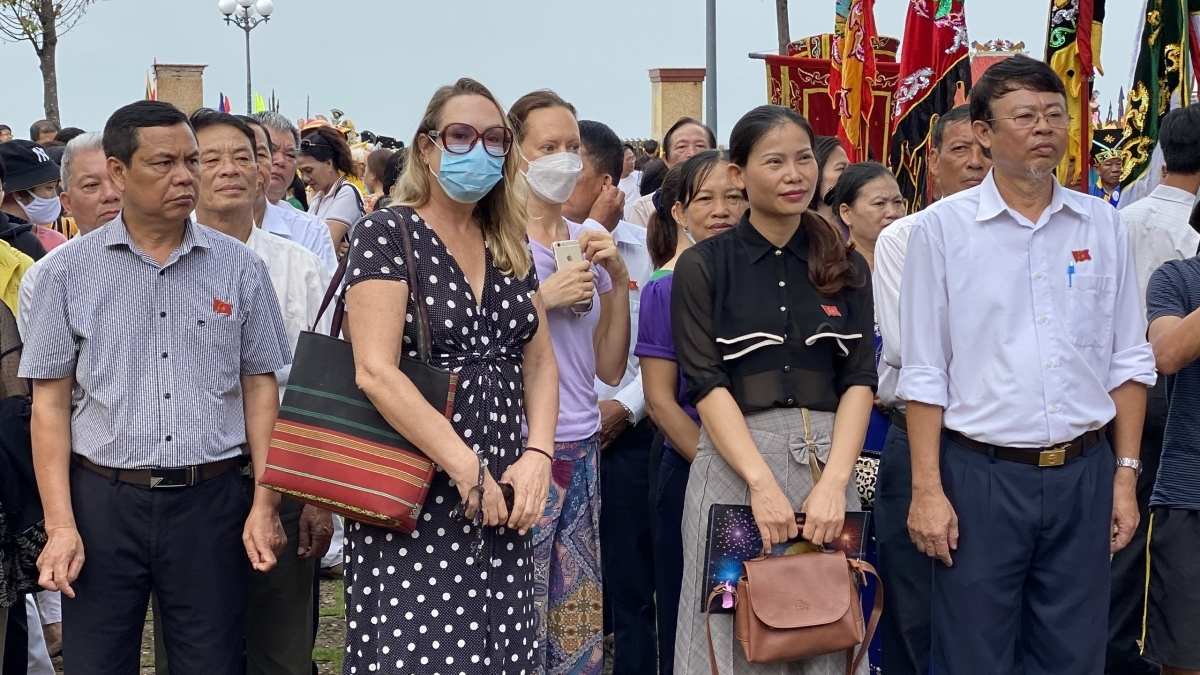 (Photo: VOV)
Even foreign visitors looked all excited at the sacred rituals and the festive atmosphere.