Google Doodle celebrates Mid-Autumn Festival with evocative illustration
Google Doodle dedicates its homepage covers today (October 1) featuring two people eating mooncakes, doing tea while gazing at the moon to celebrate the Mid-Autumn Festival in Vietnam and other Asian countries.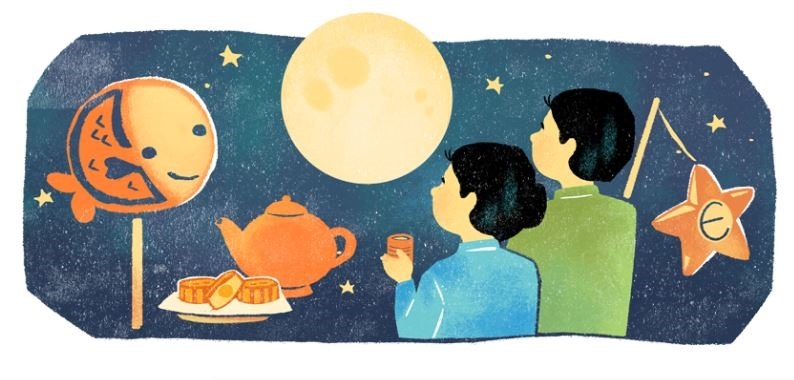 Google Doodle dedicates its homepage covers today (October 1) on the observance of Mid-Autumn Festival (Photo: Capture)
Changing the homepage background with vivid images illustrating special occasions around the year has become a Google Doodle's norm, and the Mid-Autumn Festival is not an outlier.
The newly-changed Google's cover features two people enjoying the tea and mooncakes while watching the full moon on the Mid-Autumn night.
Mid-Autumn, also known as the "Children's Festival", is considered an important festival in Vietnam, second only after Lunar New Year. The day is the perfect time for family gathering, joining lantern parades with cheerful drumming sounds, watching lion dances. On such occasion, parents also present their children with colorful lanterns, masks and other toys as a reward for being obedient. Mooncake is kind of a must-have dish on the long-awaited day.
Mid-Autumn, Vietnam", Google Doodle notes at the end of the introduction about the Mid-Autumn on October 1.
Google Doodle has dedicated its homepage cover to Vietnamese big days for dozens of time. Earlier on September 28, it features a group of artists in Vietnamese traditional costumes performing reformed theatre or

Cai Luong

in Vietnamese, on the observance of the Vietnam Stage Day.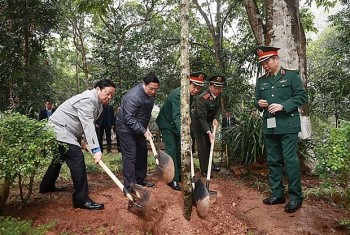 National
The Prime Minister launches a tree planting festival in Ba Vi on New Year of Cat.