In Photos: Fishermen in Da Nang pull up fishing nets
The men tie ropes to their waists and walk backwards, hauling in the nets
Fishermen in the coastal area of central Da Nang city catch fish by tying ropes to their waists, walking backwards and using all of their strength to pull in the heavy fish-laden nets.
Fishermen in Da Nang city often gather in a group of 10 to 16 people every early morning or late afternoon to go to the sea and cast their nets. Photos VNA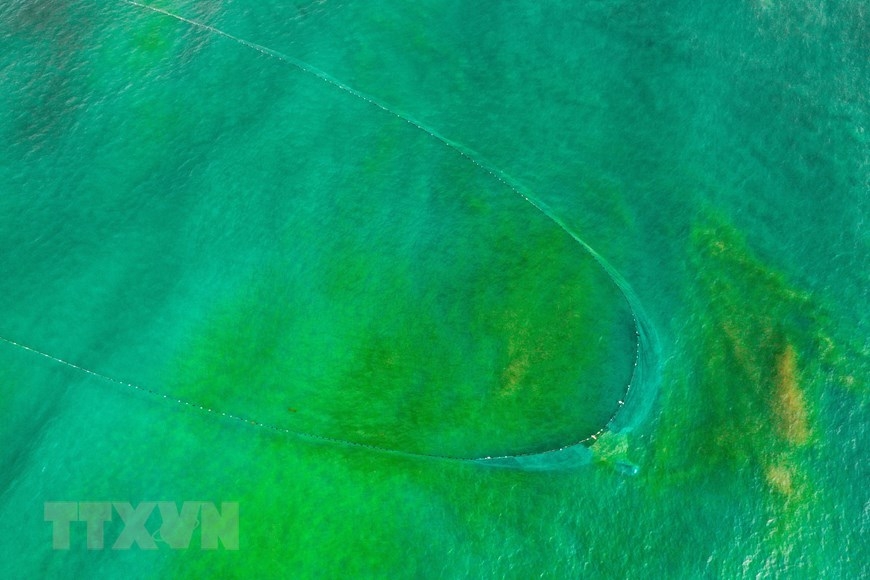 Fishing nets are moved offshore in baskets or boats and dropped into the sea to form an arc.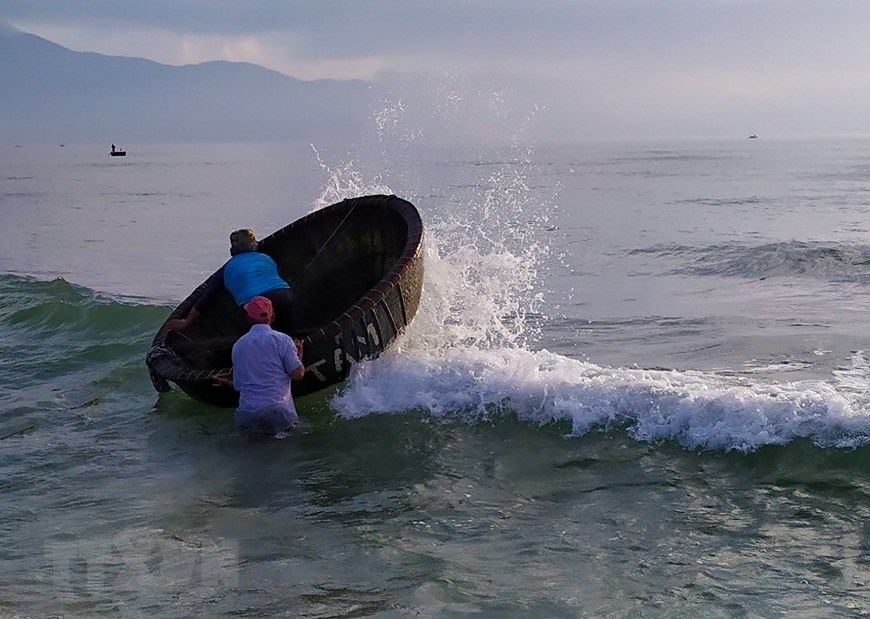 Fishermen go offshore to cast the nets.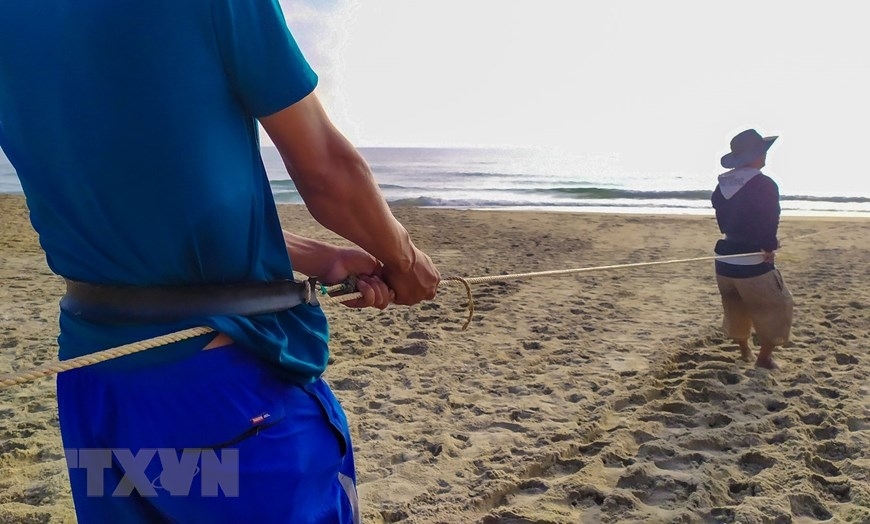 Fishermen put rubber belts around their waists and tie the belts to the rope to pull in the nets.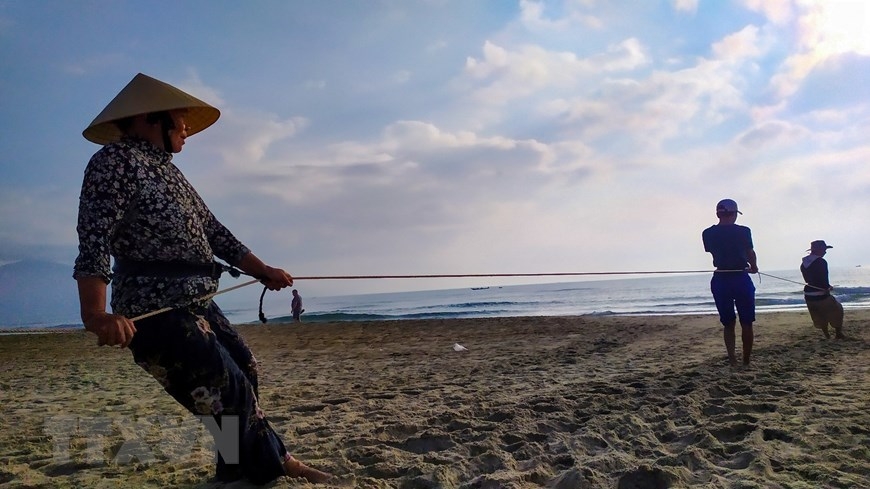 Everyone, regardless of gender and ages, joins in.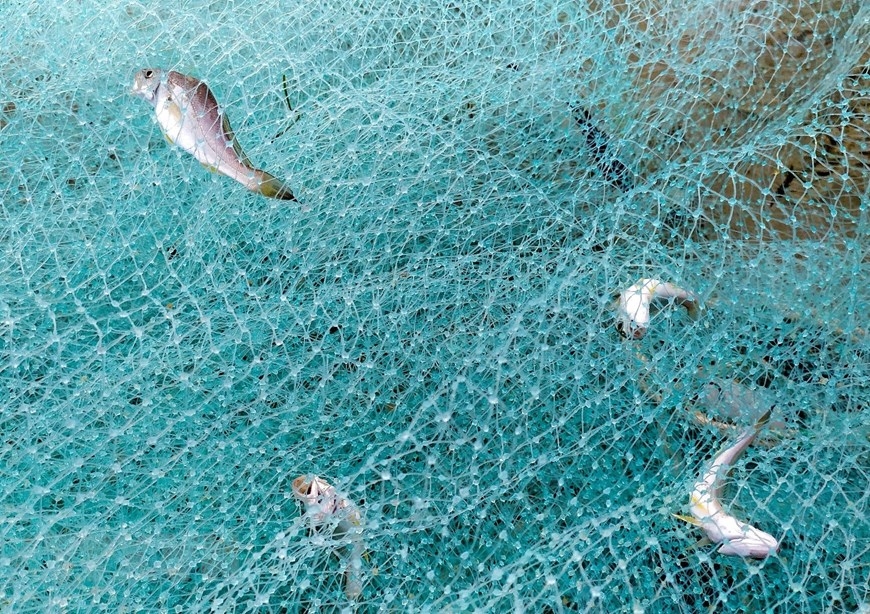 Fresh fish are taken from the nets and sold to markets.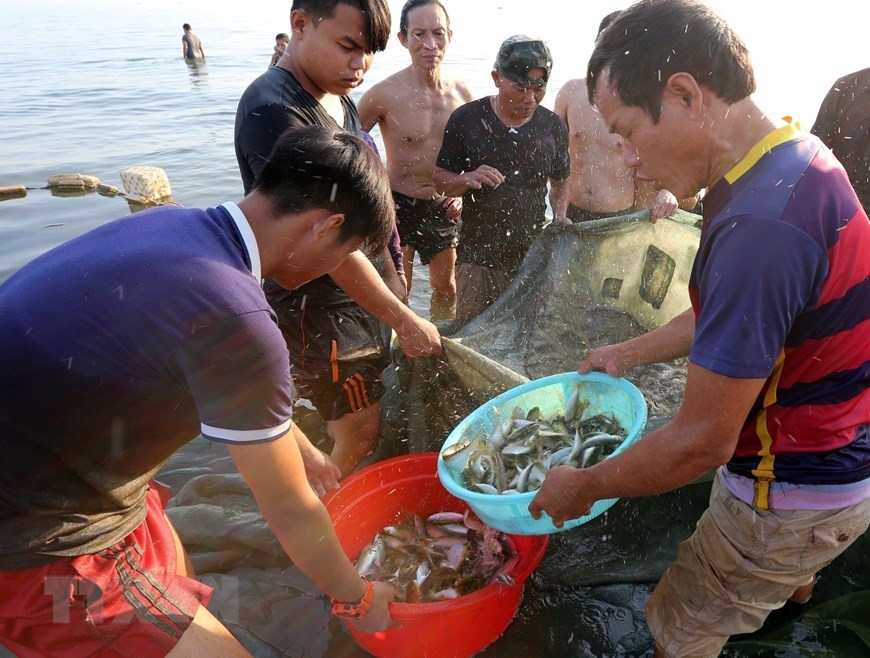 Fishermen remove the jumping fish from the nets.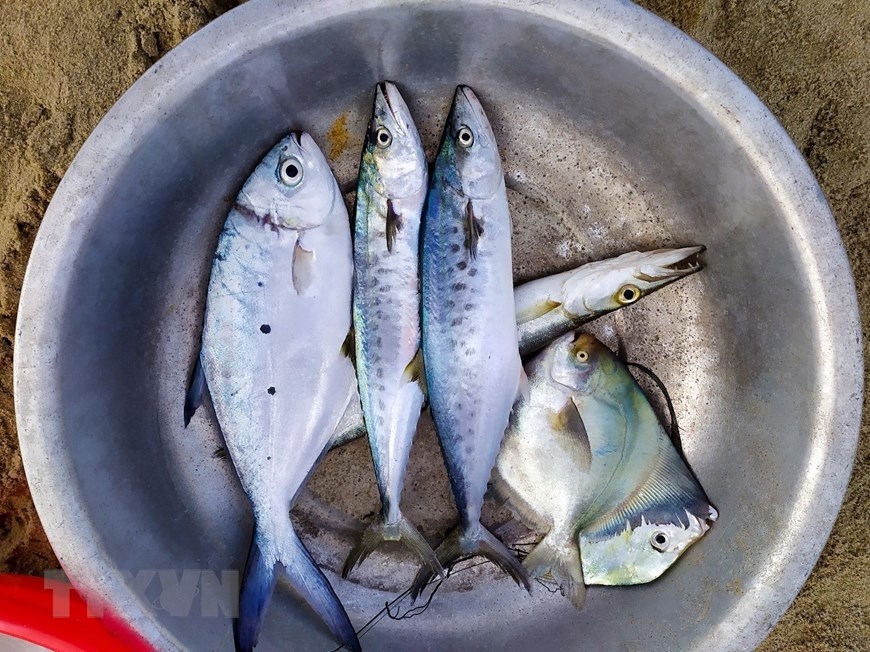 Bigger fish are classified in a different group and sold at a higher price.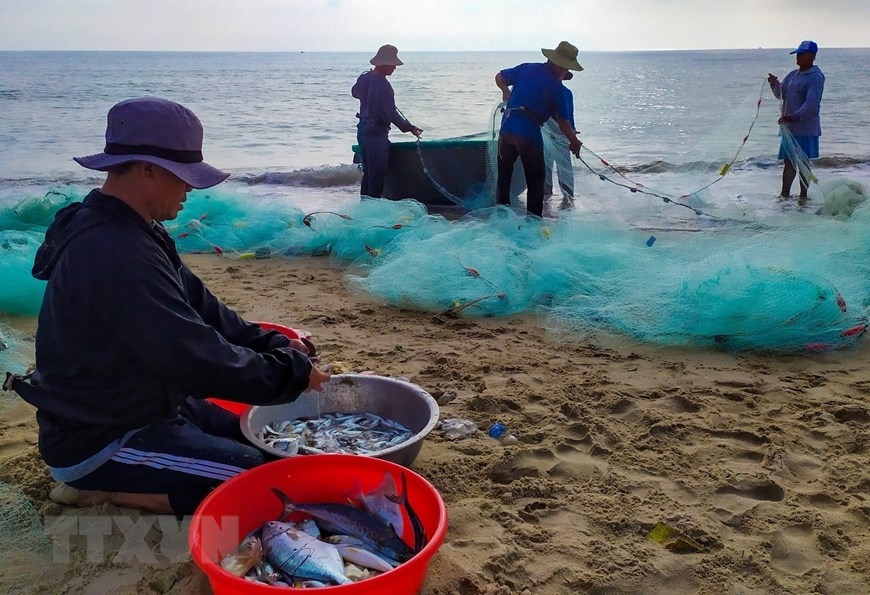 After pulling the nets onshore, some fishermen classify fish, while others withdraw the fishing nets and wait for the next pull.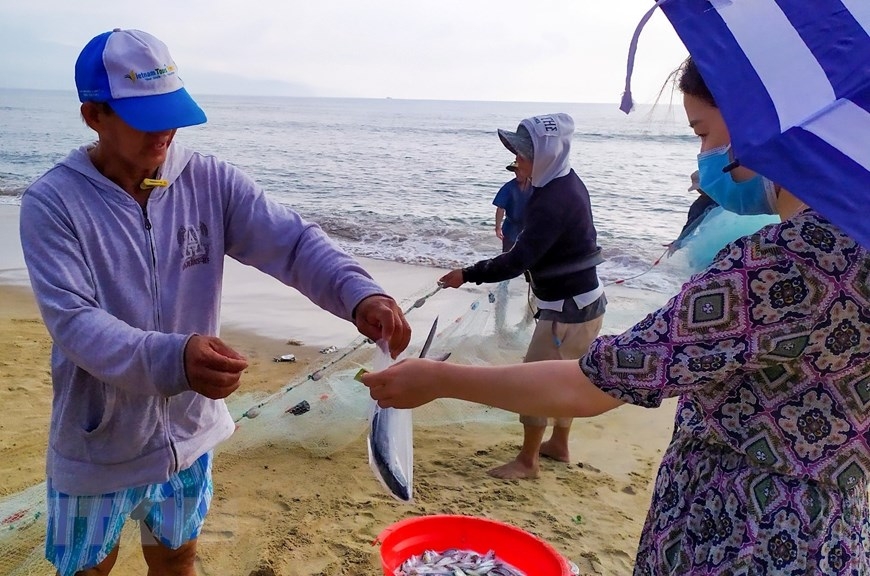 Tourists are eager to see the net pulling and buy fresh fish on the beach.