In photos: Game shops in Hanoi sternly abide by anti-Covid-19 measures
Game shops in Hanoi were allowed to reopen starting 0:00 March 16. The owners and players have strictly complied with the regulations on Covid-19 prevention and control.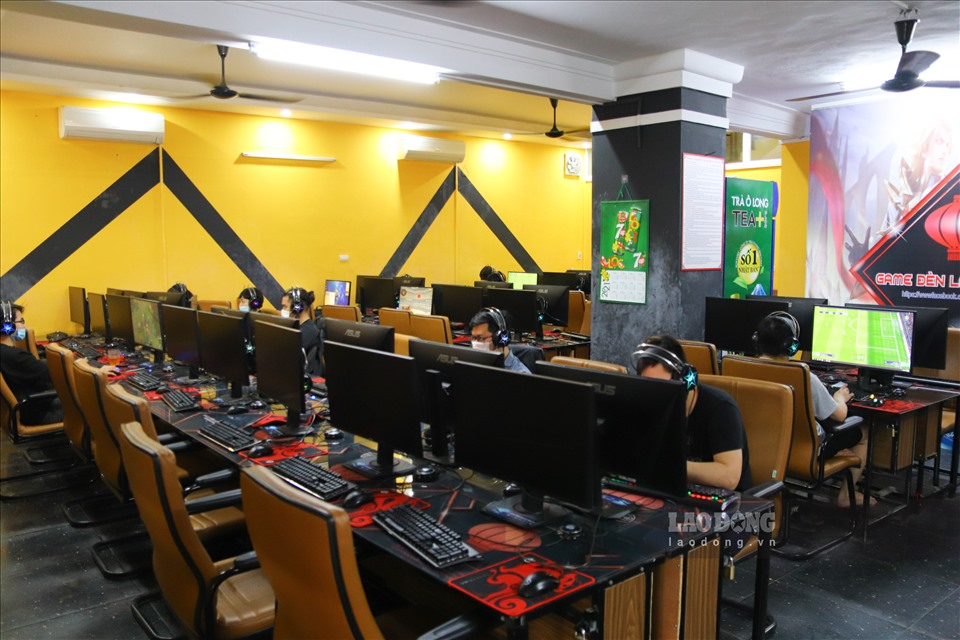 Photo: Lao Dong
As reported by Lao Dong, on March 16 morning, many game shops in Hanoi reopened after the Hanoi People's Committee relaxed the anti-preventive measures.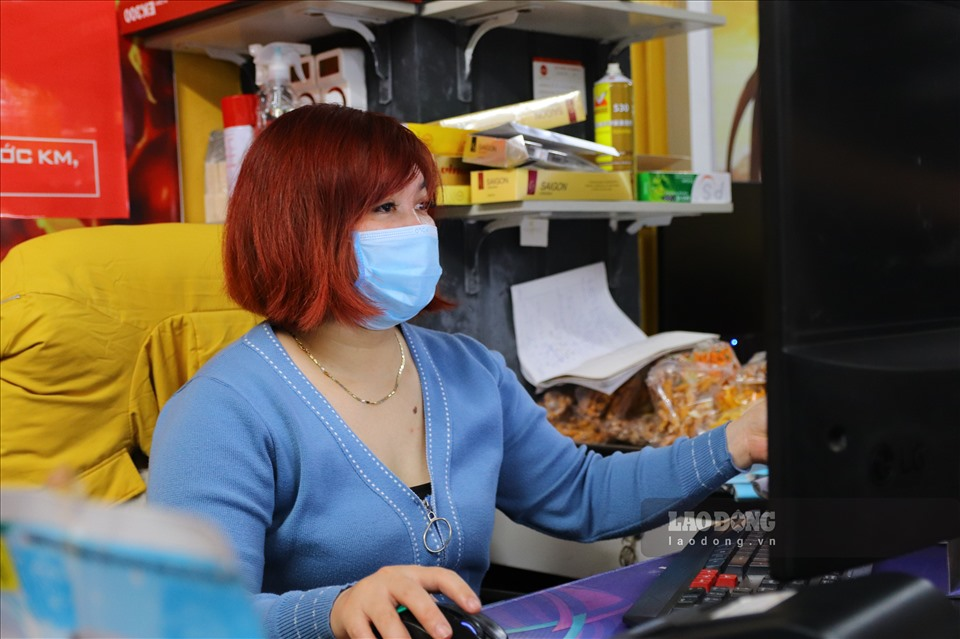 Photo: Lao Dong
Do Thi Lan, the manager of a game shop in Bac Tu Liem district said "I asked employees to clean the areas before reopening. My shop also prepares face masks and hand sanitizers. Besides, all game players are required to maintain a distance of 1 meter".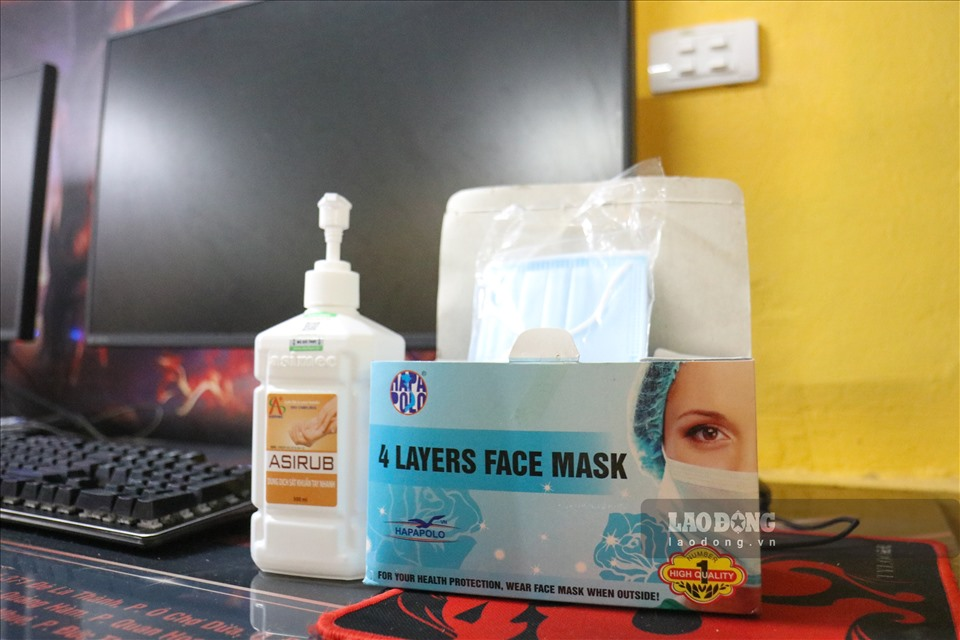 Photo: Lao Dong
Face masks and hand sanitizers are provided to customers.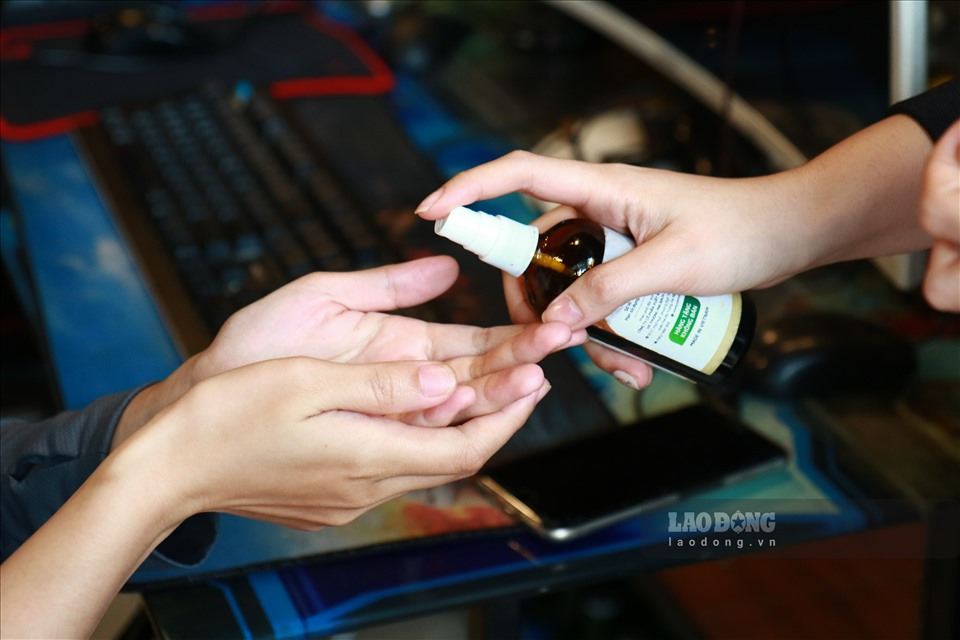 Photo: Lao Dong
Washing hands with sanitizer is a must before entering.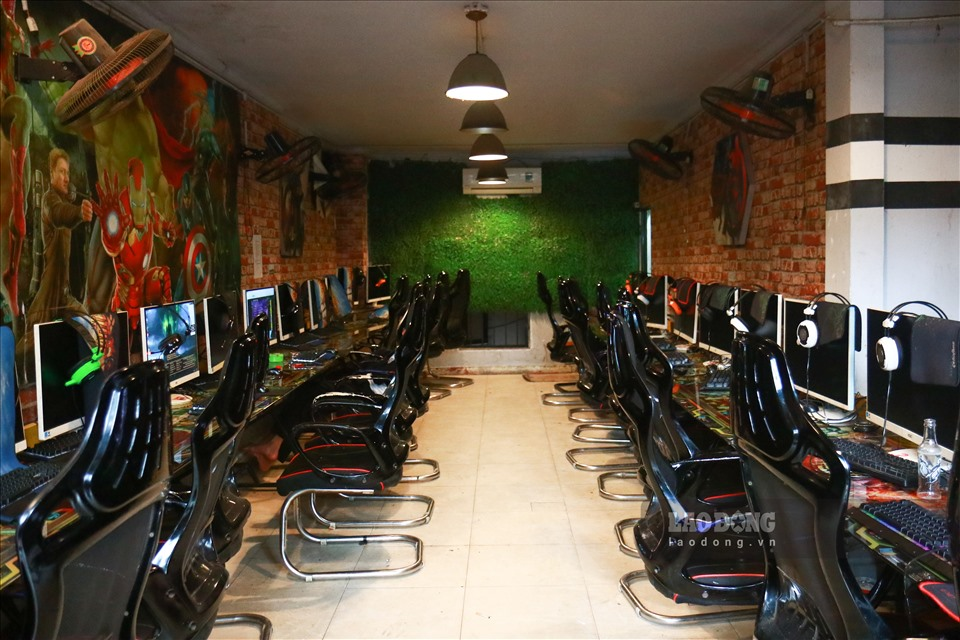 Photo: Lao Dong
HTB, the manager of a game shop on Bac Tu Liem's Le Van Hien street said "On the first day of reopening, although there is a quite large number of customers, the shop ensures the epidemic safety protocols".
According to HTB, during the time of shutting down, she still had to pay for premises.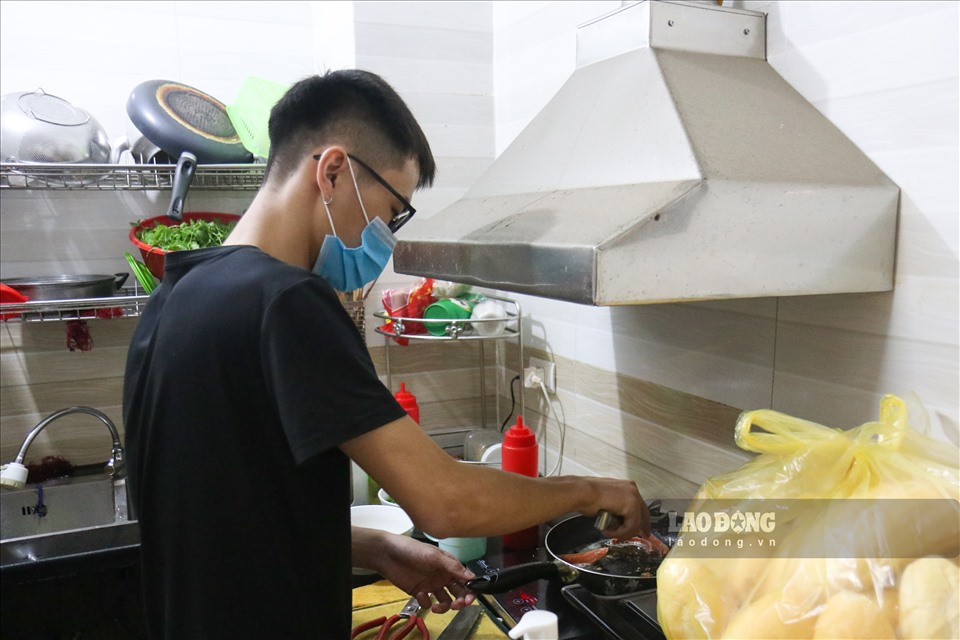 Photo: Lao Dong
Trinh Hoang Viet, an employee said "To lure more customers back, the shop has reduced the service prices. Nevertheless, it may take several months to attract the number of customers as previously".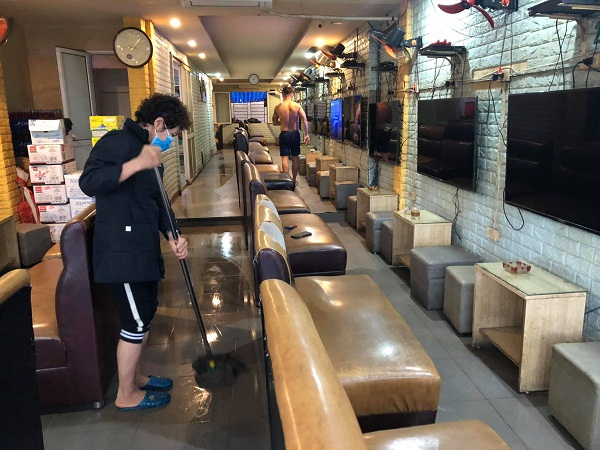 Photo: Kinhtedothi
An employee of a game shop on Dang Van Ngu is cleaning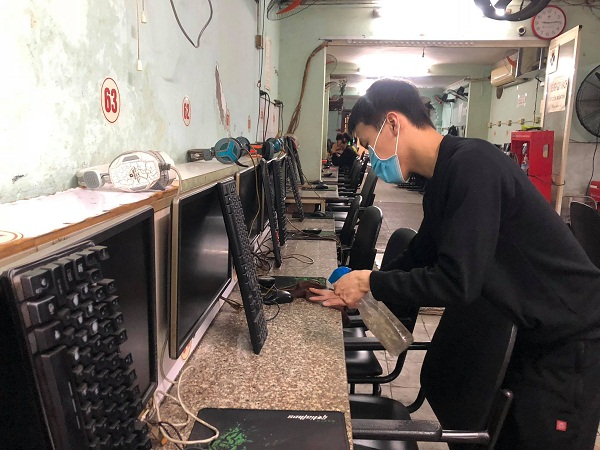 Photo: Kinhtedothi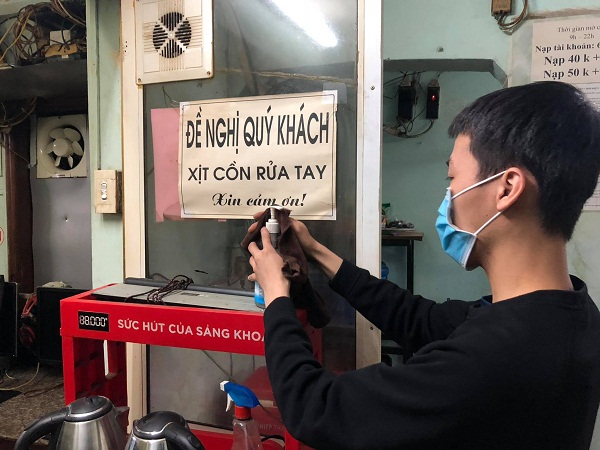 Photo: Kinhtedothi
A paper reminding people to wash hands with sanitizers is stick right at the entrance.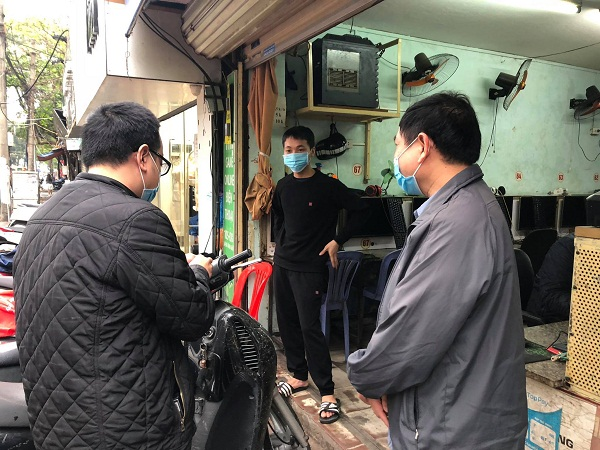 Photo: Kinhtedothi
A game shop owner at 105 D8 Dang Van Ngu Street said "The pandemic forced my shop to shut down for two months. I hope the epidemic will be soon successfully controlled so that I am secure to do business".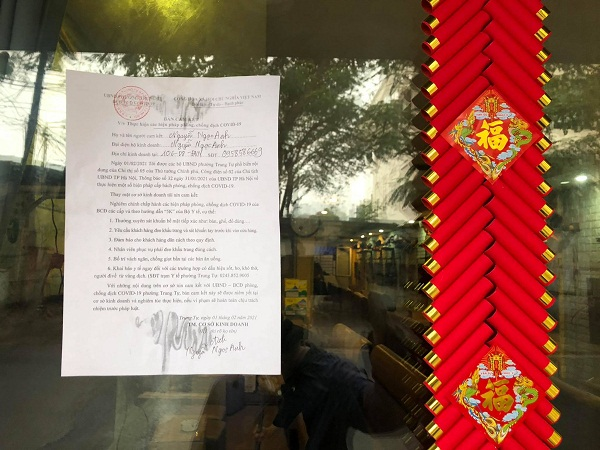 Photo: Kinhtedothi
Game stores signed commitments to abide by the regulations on Covid-19 prevention and control.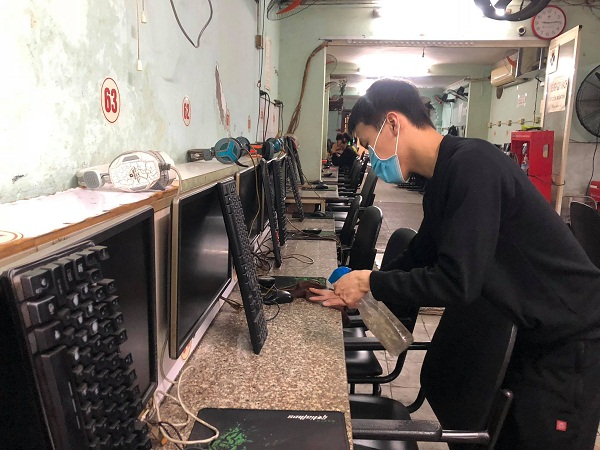 Photo: Kinhtedothi
Employees obey to don face masks while serving customers.
With the capital city counting 28 days without any new community transmission of the virus, most services have been allowed to resume.
Vietnam has so far reported 2,557 Covid-19 cases.
The Medical Examination and Treatment Department under the Ministry of Health said that 29 patients were given the all-clear on March 15, bringing the total recoveries to 2,115. The fatalities remained at 35.
Among the active patients undergoing treatment, 42 tested negative for the coronavirus SARS-CoV-2 once, 22 twice and 110 thrice.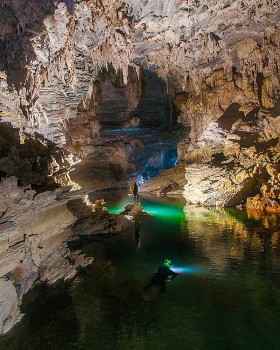 Travel
Many tourism agencies in Ha Long, Quang Binh, Khanh Hoa and Con Dao are designing 'bubble tours' following new safety rules.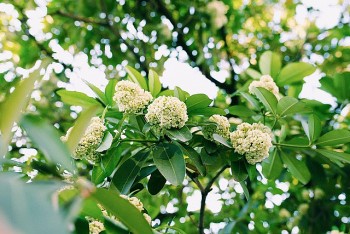 Viet's Home
Devil's tree flower, or hoa sua, is a symbol of Hanoi's beauty. Expats living in the capital city share their feeling about the fragrance of blooming devil's tree flowers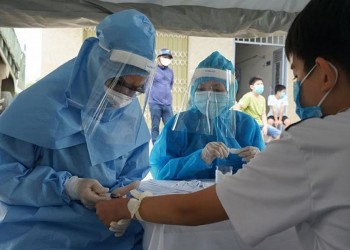 National
The nationwide Covid tally since the beginning of the pandemic now stands at 857,639, while the total number of deaths is 21,043.