Vietnam COVID-19 Updates (March 16): Hanoi removes distancing requirements on inter-province buses
Northern Hai Duong Province confirmed two Covid-19 cases from its ongoing outbreak Tuesday morning, while three new cases, all imported, were found on March 15 afternoon.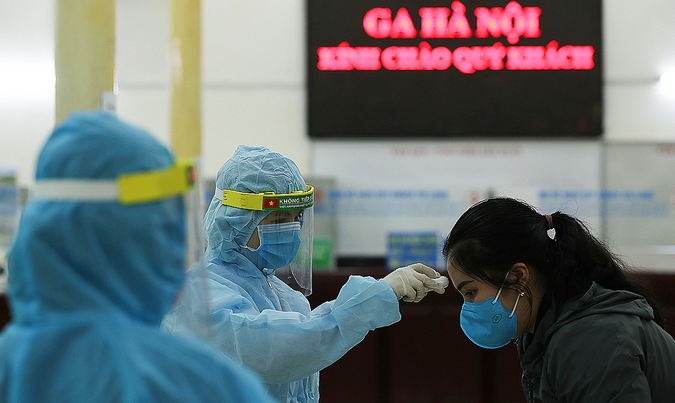 Photo: VN Express
5 new cases in the last 24 hours
Northern Hai Duong Province confirmed two Covid-19 cases from its ongoing outbreak Tuesday morning, raising its tally to 719 since late January.
Both the new patients had close contact with previously confirmed cases. They have all been isolated as per the contact tracing protocol before the tests arrived as positive on Monday. Ever since community transmission returned to Vietnam on January 28, epicenter Hai Duong has recorded as many as 719 infections.
From 6 am to 6 pm on March 15, Vietnam recorded three new cases of COVID-19, all Vietnamese citizens returning from abroad and being quarantined, according to the Ministry of Health.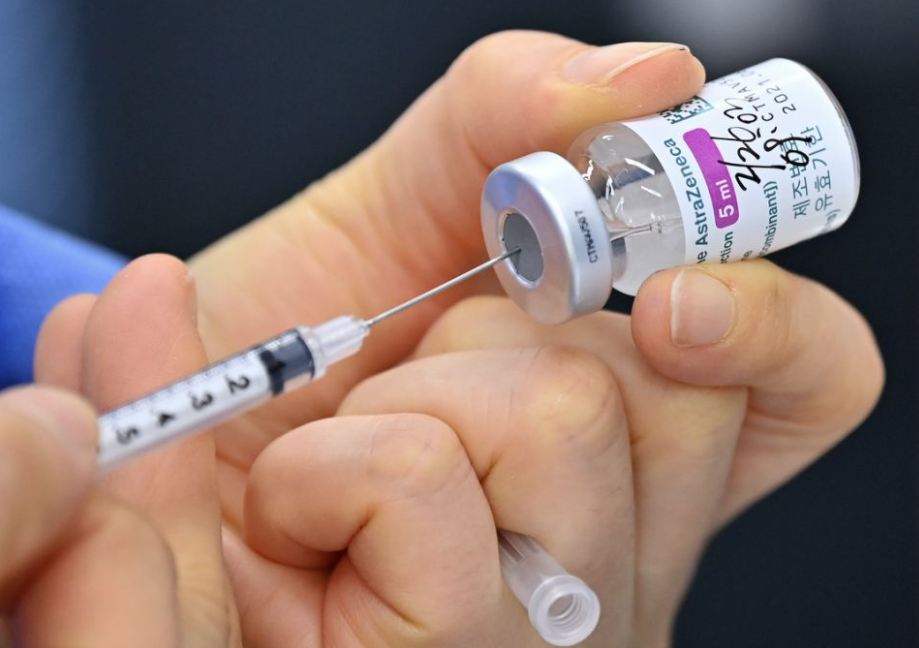 Photo: CNN
Covid-19 vaccine side effects 'within expected level': expert
The number of people experiencing side effects after receiving their Covid-19 shots in Vietnam is "within the expected level," according to the National Institute of Hygiene and Epidemiology.
Dang Duc Anh, director of the institute, on Monday said around 26 percent of those vaccinated against Covid-19 globally experience normal side effects, and that around 0.7 percent would experience severe reactions. In Vietnam, the rate of people with severe side effects is about 0.1 percent. "There is always a certain chance of experiencing side effects following the injection. That chance is within the expected level as determined by vaccine producers, World Health Organization (WHO) and other relevant entities," he stressed.
According to the WHO, up to 10 percent of those who are vaccinated against Covid-19 experience common side effects like swelling and pain at the site of injection, headaches, nausea, joint pain, or a slight fever. More serious effects include anaphylaxis.
Vietnam started its Covid-19 vaccination program last week, giving frontline workers their first shots of a vaccine produced by British-Swedish firm AstraZeneca and Oxford University.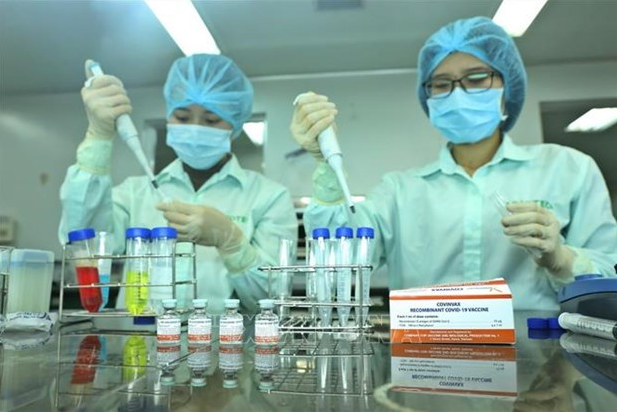 Photo: Vietnam Plus
International cooperation bolstered to tackle the pandemic
The Ministry of Science and Technology (MoST) is speeding up research programs facilitating the fight against the COVID-19 pandemic, especially vaccine research, Deputy Minister Le Xuan Dinh has said. The ministry will focus on updating information in science and technology as well as technical standards for preventing and fighting COVID-19. It is also to take the initiative in mobilizing resources for research and bolstering international cooperation in vaccine production.
In particular, it will push ahead with the implementation of agreements and memoranda of understanding at the highest level, with various partners including Israel, China, Japan, and the Republic of Korea, among others, as well as with international research programs. It will seek to connect with major forums to gain experience, share effective COVID-19 prevention measures with international friends, and promote Vietnam's achievements and products in the field.
The ministry has also called for effectiveness in regional and global science and technology networks to provide information on COVID-19 and help tackle the pandemic, raising Vietnam's prestige and influence in the international arena. MoST last year approved and rolled out 10 urgent tasks to heighten capacity in fighting the pandemic.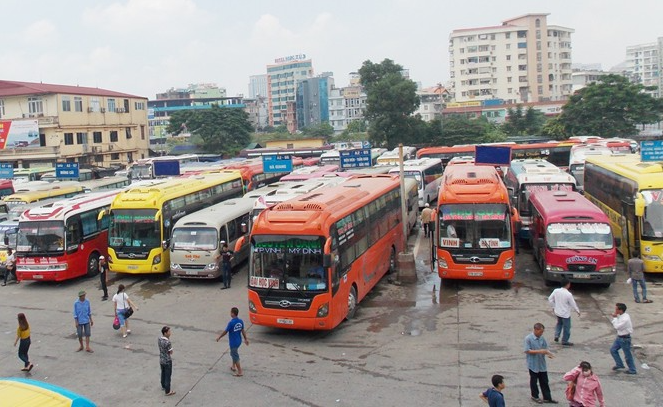 Photo: Tien Phong
Hanoi removes distancing requirements on inter-province buses
The Hanoi Department of Transport has just issued a written request for bus stations and transport units to return to their normal operating state and remove the distancing regulations on passenger seats. The new announcement takes effect from 0:00 on March 16.
However, the Department requested that units continue to carry out preventive measures. In particular, units must strictly comply with the 5K message. Drivers, staff, customers must wear medical masks on the whole journey. Units must prepare hand sanitizers on their vehicles and disinfect all surfaces of the vehicles before and after each journey.
Previously, from March 8, the Hanoi Department of Transport removes distancing regulations of passengers on public transport such as buses and coaches running inside the city.
New patients brought the country's total count to 2,557, including 1,594 domestically-transmitted cases. As many as 39,613 people who had close contact with confirmed COVID-19 patients or entered Vietnam from pandemic-hit regions are being quarantined across the country.
The Medical Examination and Treatment Department under the Ministry of Health said that 29 patients were given the all-clear on March 15, bringing the total recoveries to 2,115. The fatalities remained at 35.
Among the active patients undergoing treatment, 42 tested negative for the coronavirus SARS-CoV-2 once, 22 twice and 110 thrice.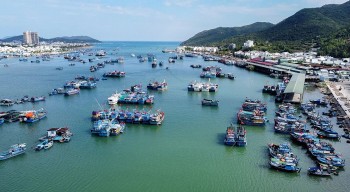 Economy
GDP growth quickened to 7.72% in the quarter ended June, beating the government's 6%-6.5% target.