In Photos: Hanoi cancer hospital disinfected after Covid-19 cases detected
Soldiers from the Vietnamese People's Army's chemical division and Hanoi Capital High Command disinfected the K Hospital in Tan Trieu, Hanoi after 10 Covid-19 cases were detected there.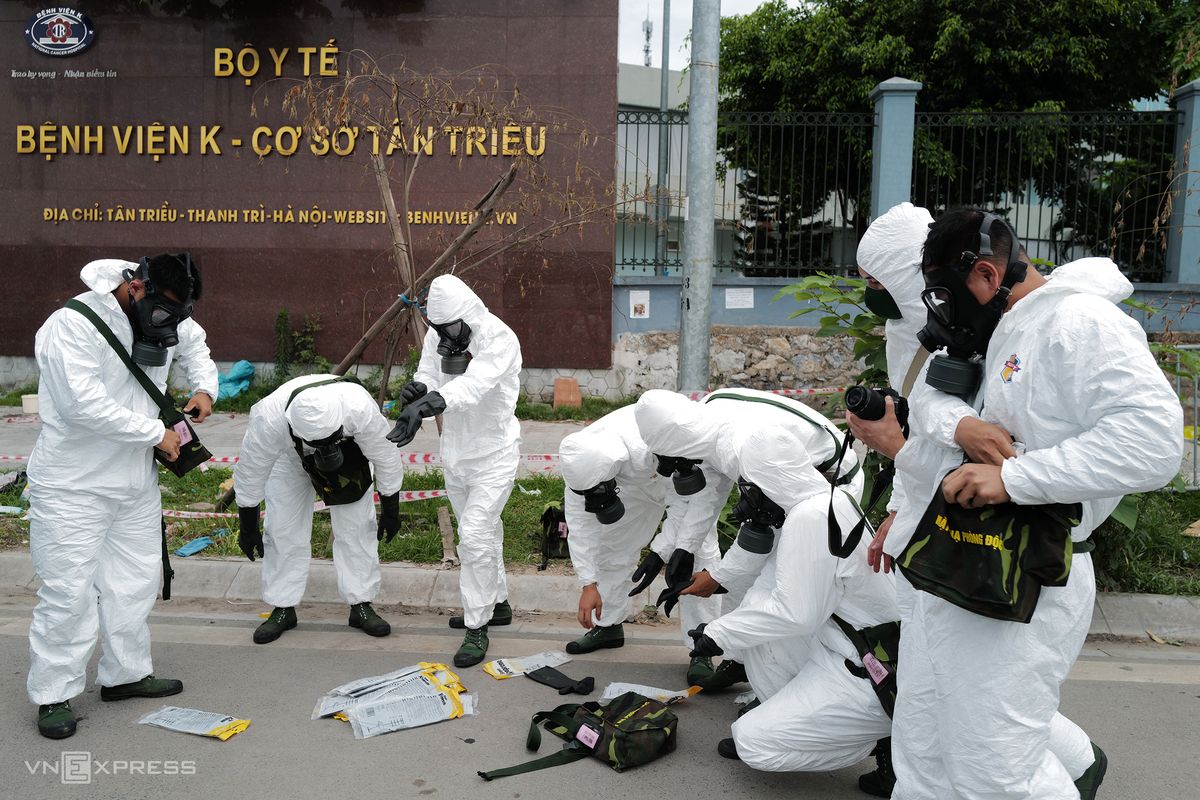 Photo: VnExpress
On the afternoon of May 7, the 6.6-hectare K Hospital was disinfected to curb the Covid-19 spread, VnExpress reported.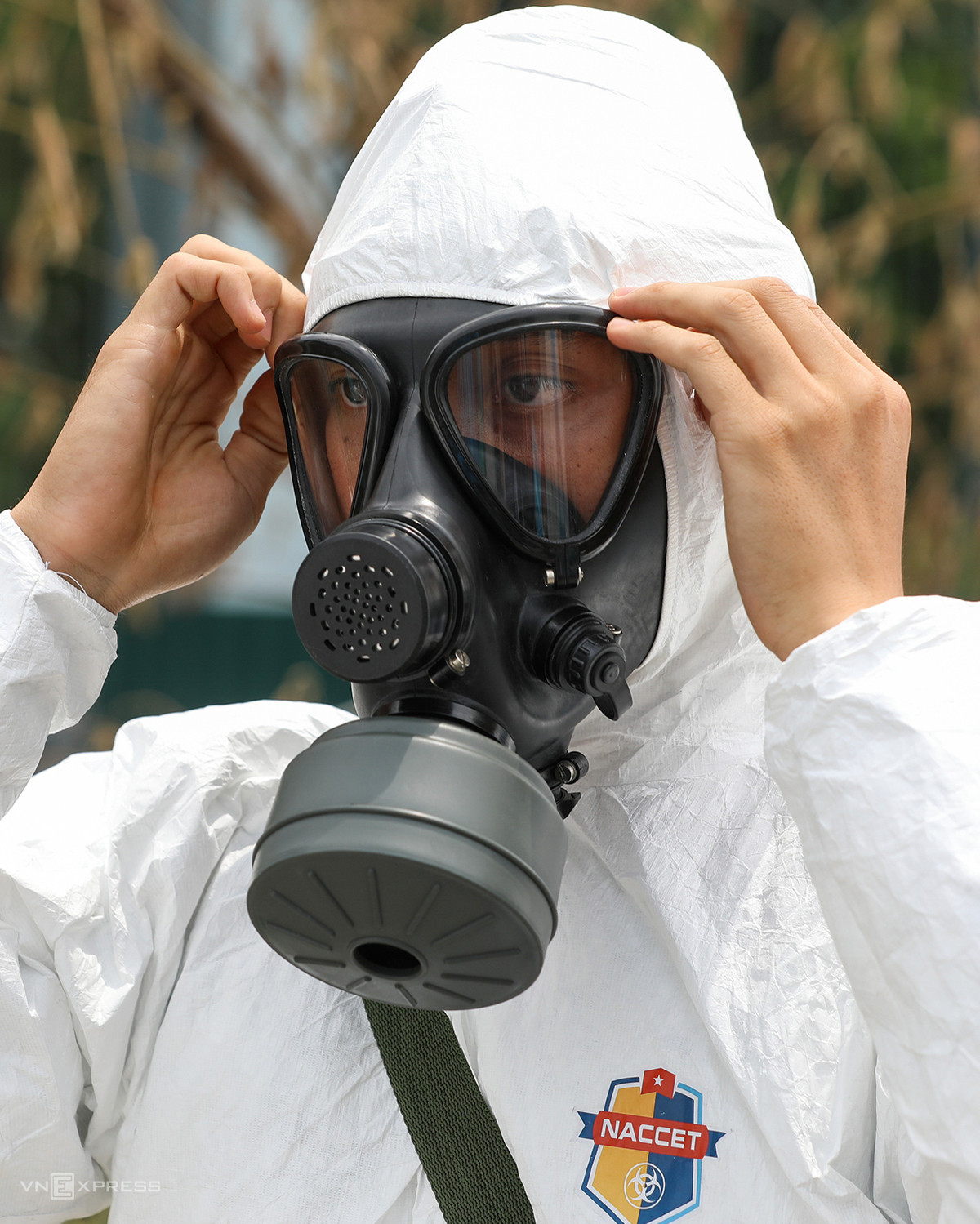 Photo: VnExpress
A soldier wears an oxygen mask and protective clothes before disinfecting the hospital.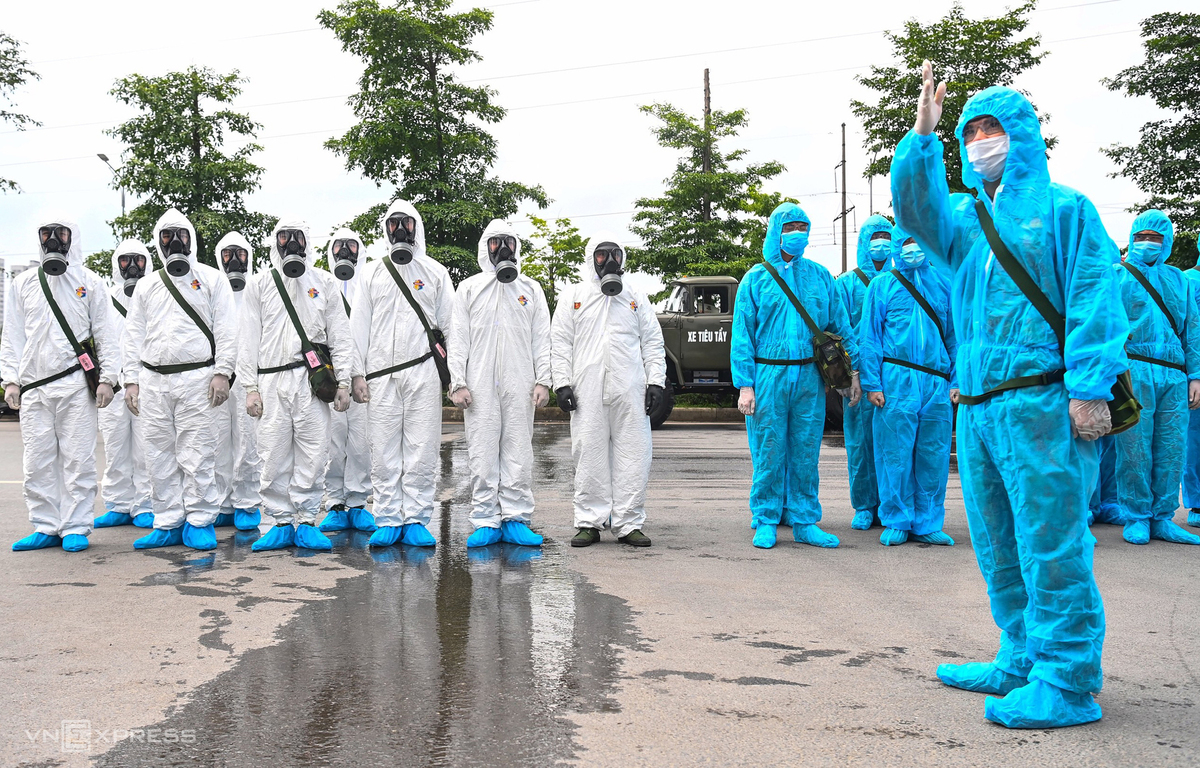 Photo: VnExpress
45 soldiers from the Vietnamese People's Army's chemical division and Hanoi Capital High Command are mobilized to perform the duty.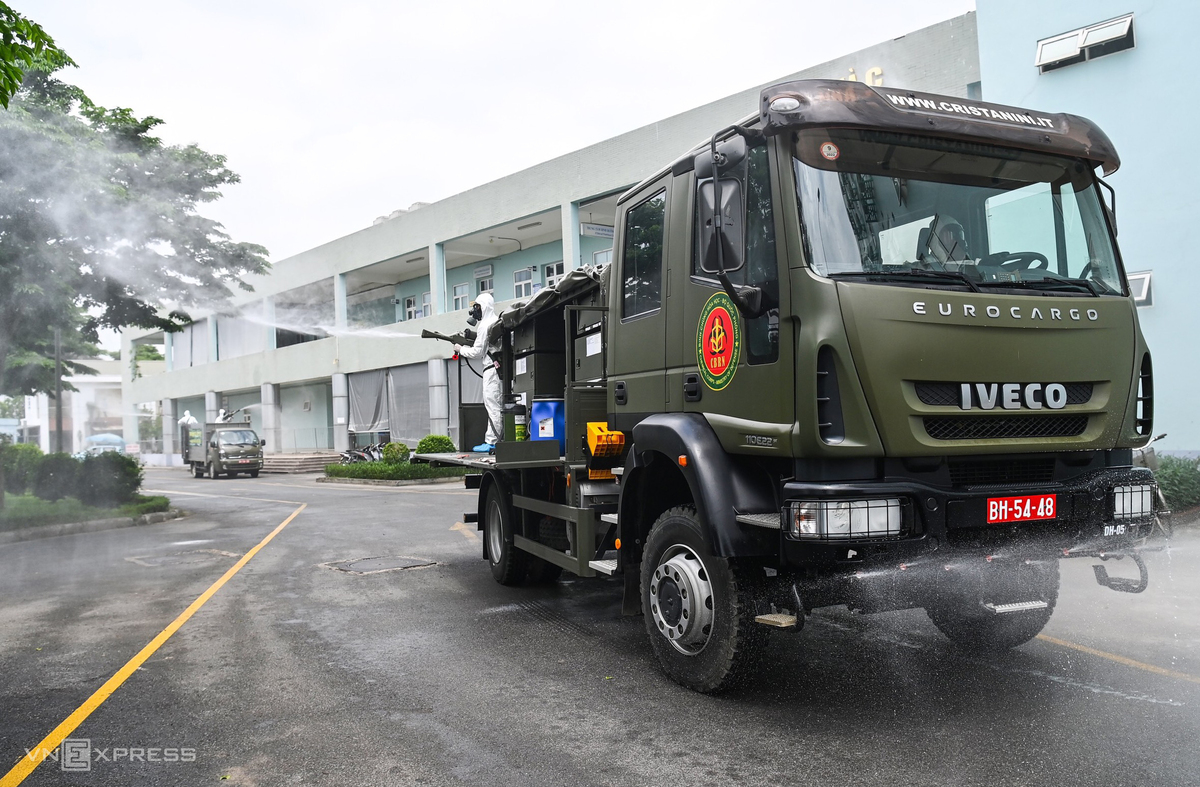 Photo: VnExpress
All corners in the hospital are disinfected as part of efforts to stem the spread of Covid-19.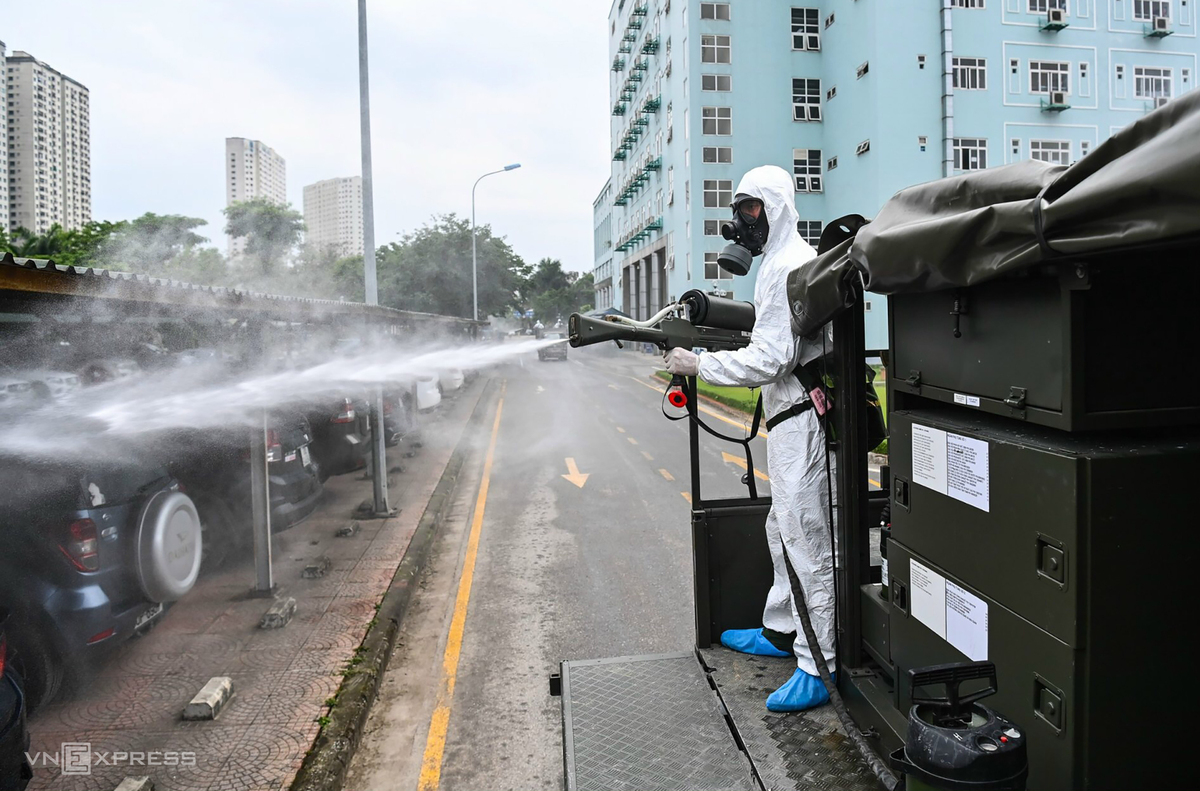 Photo: VnExpress
A soldier disinfects the parking area.
The K Hospital has reported 10 Covid-19 cases including four patients and six of their family members. In particular, one patient had been under treatment for one month at the National Hospital for Tropical Diseases, the current Covid-19 hotspot in Vietnam.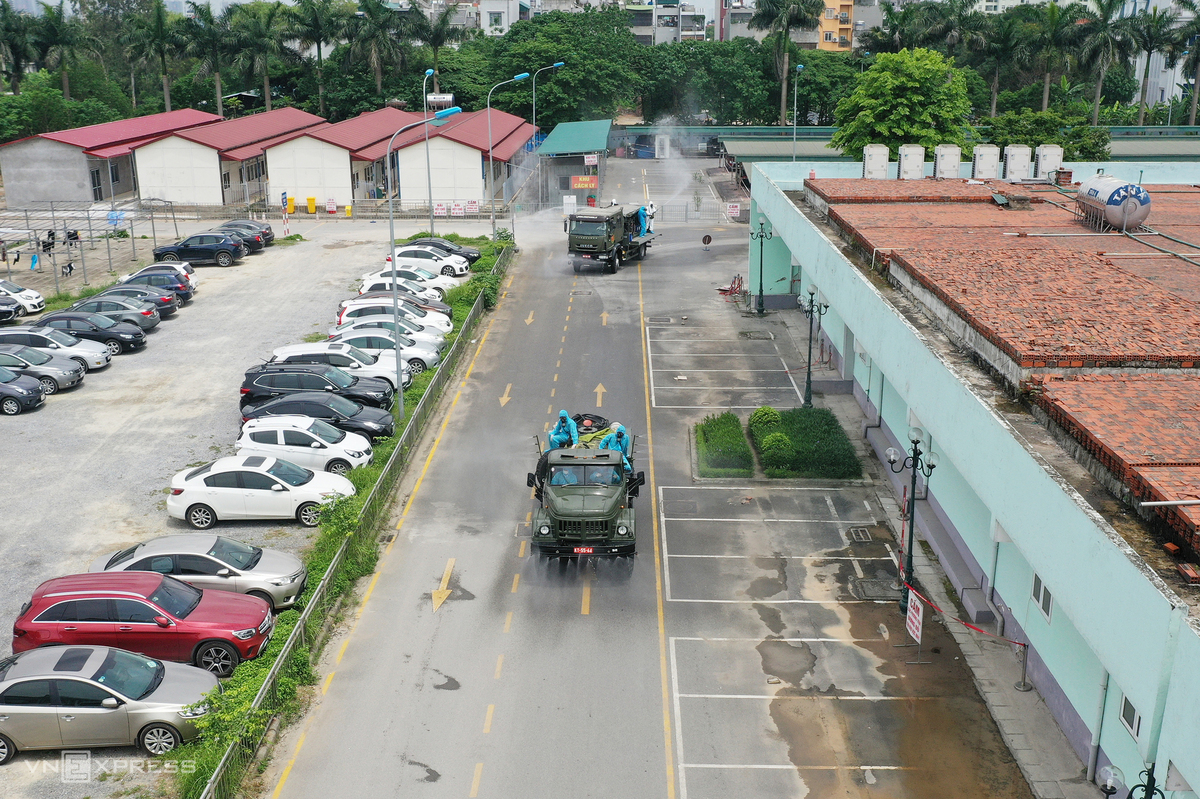 Photo: VnExpress
After 20 minutes, soldiers sterilize the 1,000-meter-long grounds.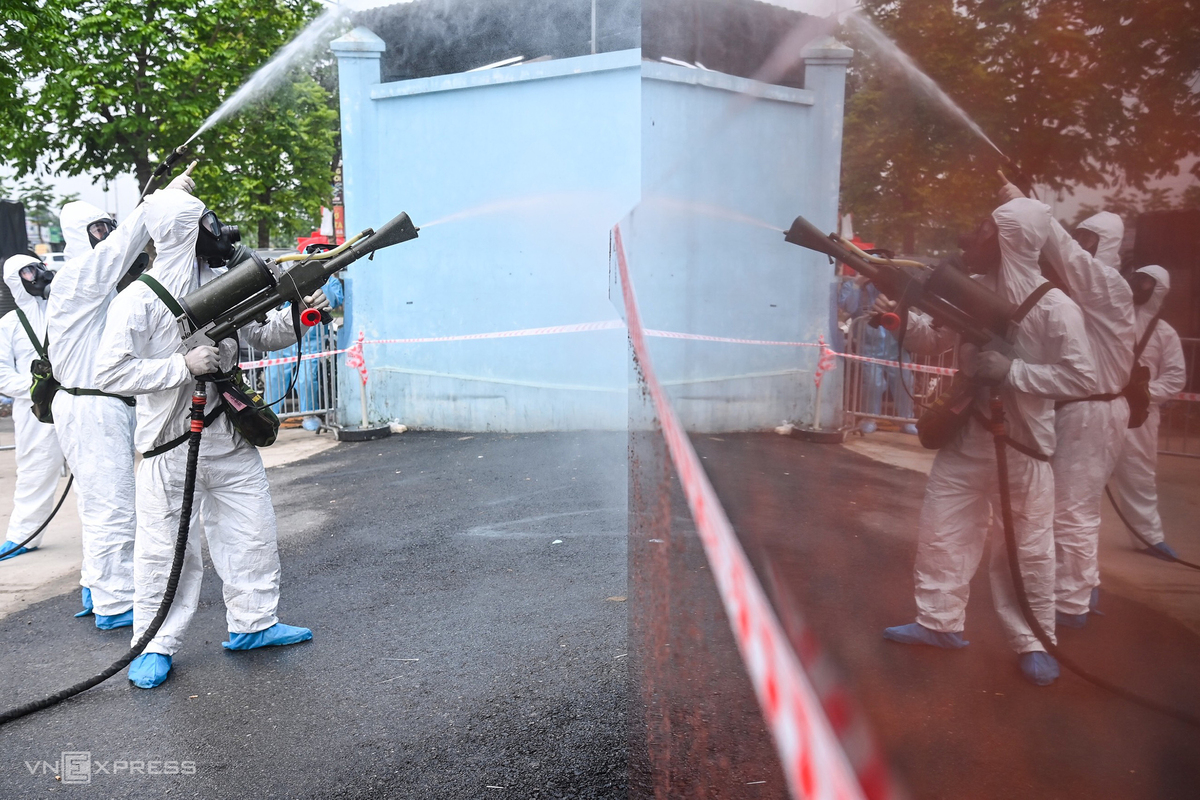 Photo: VnExpress
Apart from specialized vehicles, soldiers use hand-held sprayers to disinfect the hospital.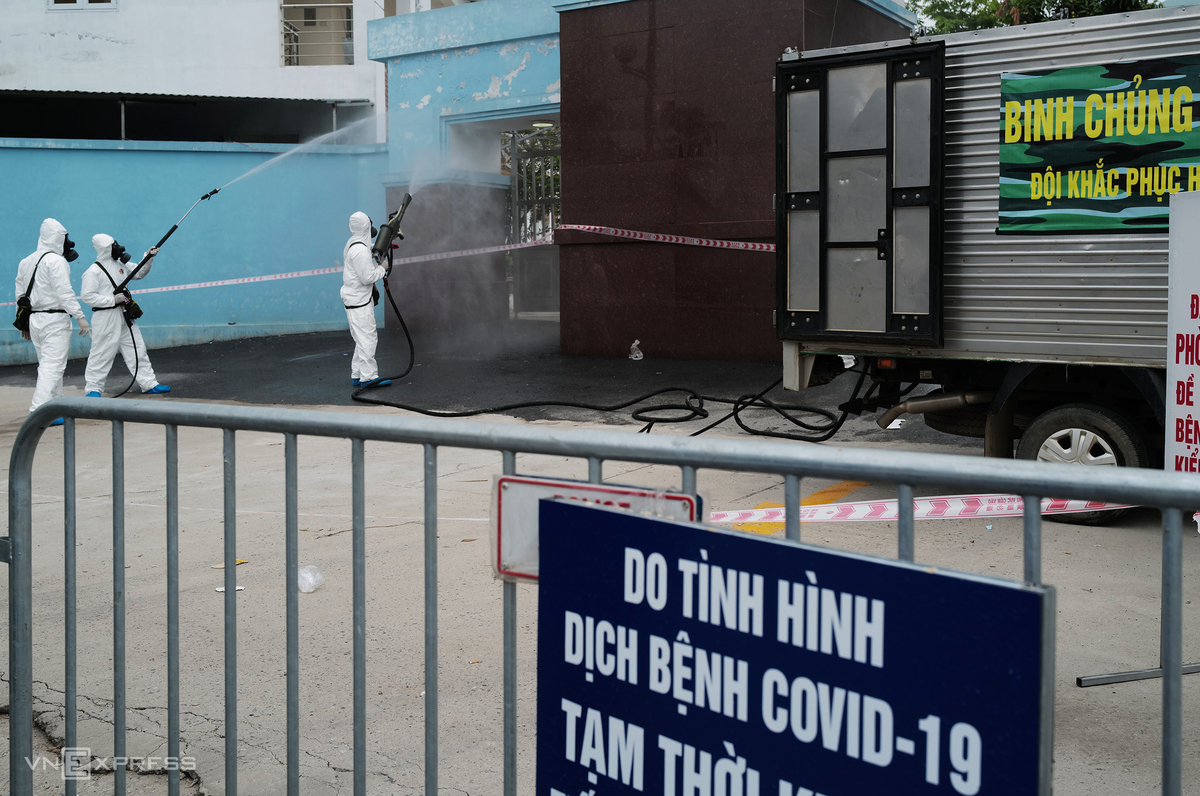 Photo: VnExpress
From the early morning, the authorities erect barriers to prevent people from entering the hospital.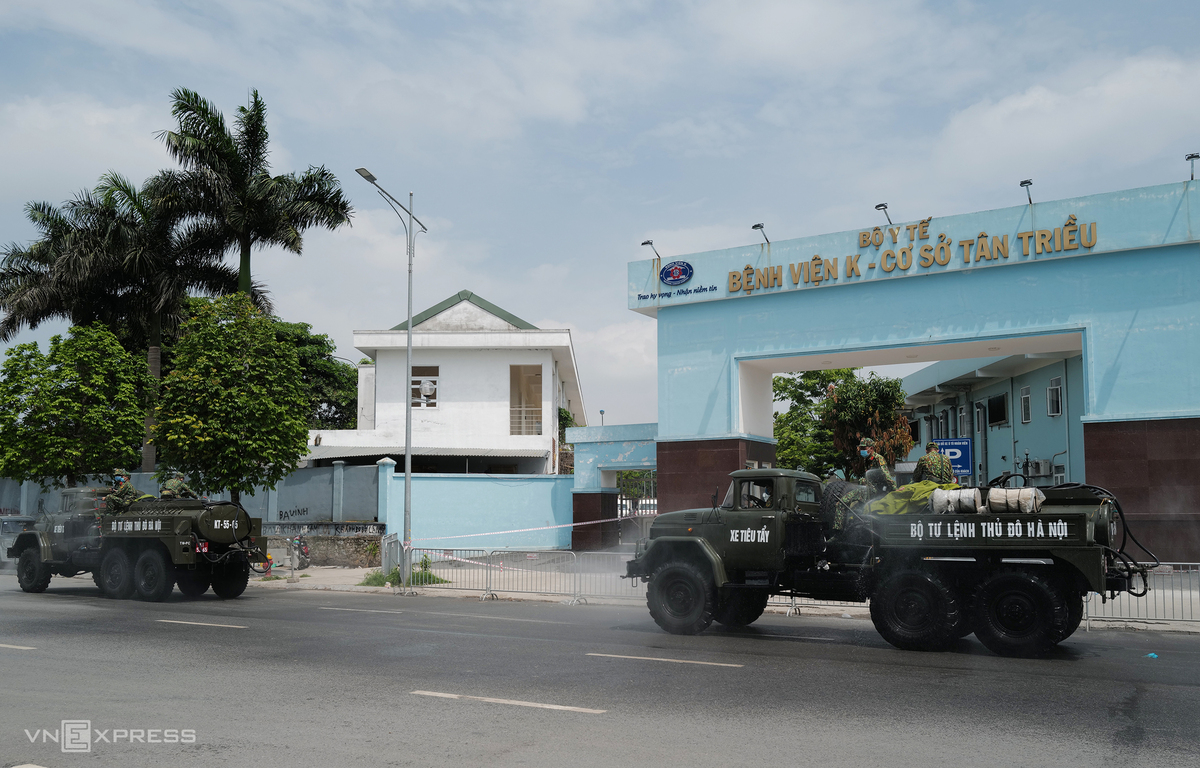 Photo: VnExpress
Roads surrounding the hospital are also disinfected.
About 5,000 medical worker, patients and their family members have been locked inside the hospital.
Fifteen new domestically-transmitted Covid-19 cases were detected in Vietnam in the 12 hours leading up to 6 a.m. May 8, according to the Ministry of Health.
The new infections include one case in the capital city of Hanoi, with the others in northern Bac Ninh Province.
With these new patients, the total number of Covid-19 infections in Vietnam has risen to 3,152, including 1,746 domestic cases. A total of 176 cases have been found since the latest wave hit the country on April 27.
According to the health ministry's Medical Service Administration, 2,560 patients have been given the all-clear from coronavirus SARS-CoV-2, while the death toll remains at 35.
Among active patients undergoing treatment, 24 tested negative to the virus once, 12 twice, and 38 three times.
As many as 42,293 people who had close contact with Covid-19 patients or entered Vietnam from pandemic-hit regions have been quarantined across the country, including 685 in hospitals, 22,810 in concentrated quarantine establishments and 18,998 at their place of residence.
On May 7, an additional 54,130 people were vaccinated against Covid-19, raising the total number to 801,957. They are mostly frontline medical workers, members of local steering committees for Covid-19 prevention and control, and members of the police and military.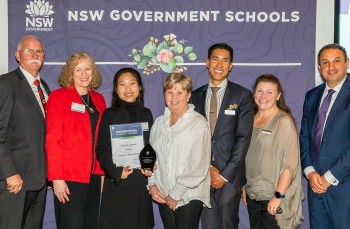 Overseas Vietnamese
The award for international students studying at New South Wales state schools (Australia) honors excellent ones from many countries, including a Vietnamese female student.