In photos: Karaoke parlors, discotheques in Hanoi bustling again
A series of bars, karaoke parlors, discotheques in Hanoi Old Quarter has returned to the bustling vibe after they were allowed to resume their operations on March 23.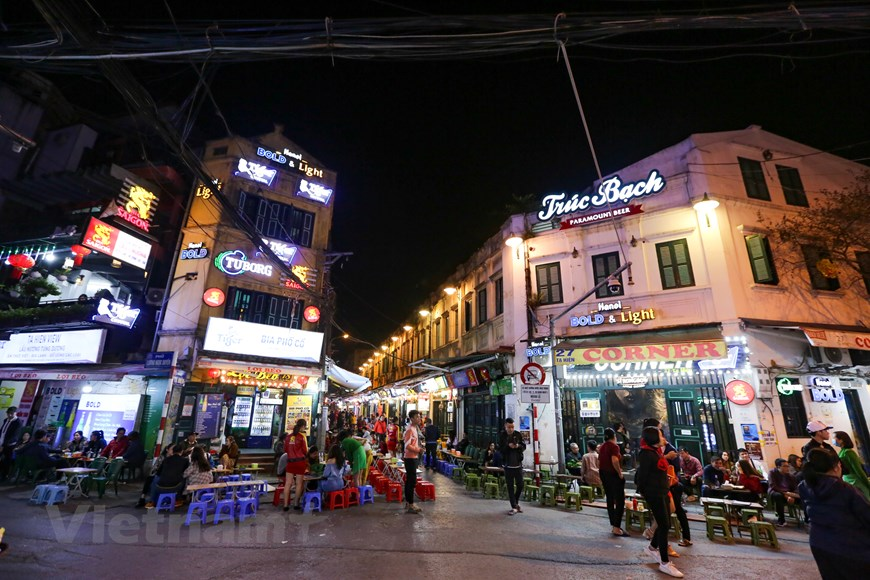 Photo: Vietnamplus
Hanoi People's Committee allowed bars, karaoke parlors and discotheques to resume their activities from 0:00 am on March 23.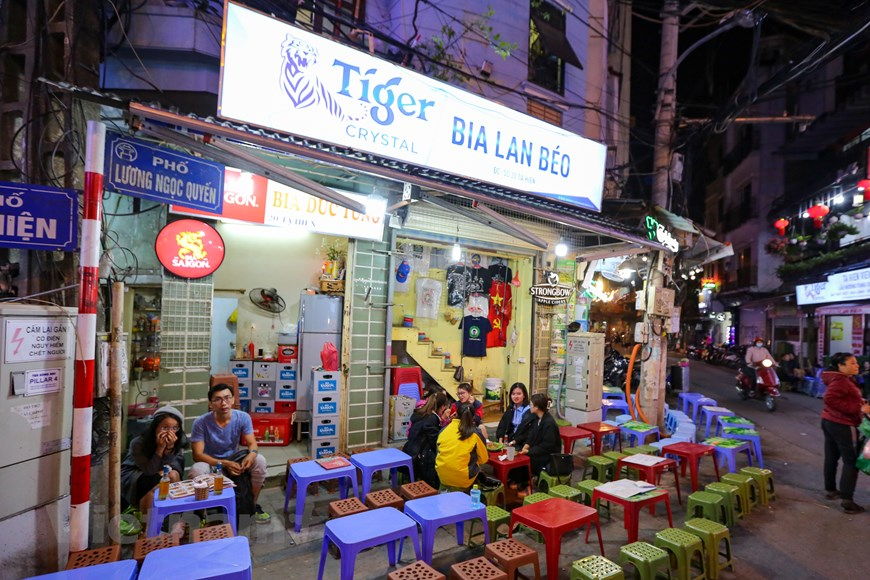 Photo: Vietnamplus
Some streets such as Ta Hien, Luong Ngoc Quyen, Ma May, etc where are home to many bars and pubs started to be crowded again, Vietnamplus reported.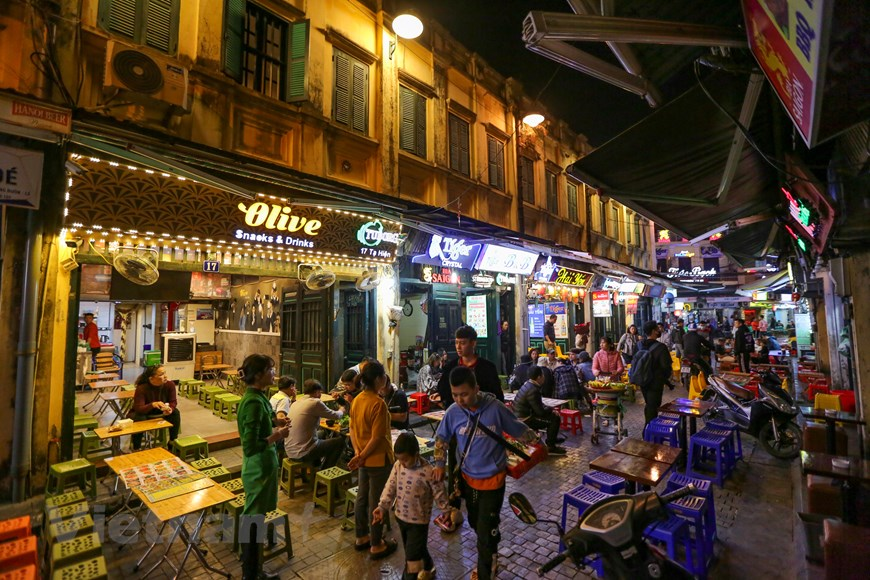 Photo: Vietnamplus
The owners of bars and pubs felt extremely delighted as they could receive customers again.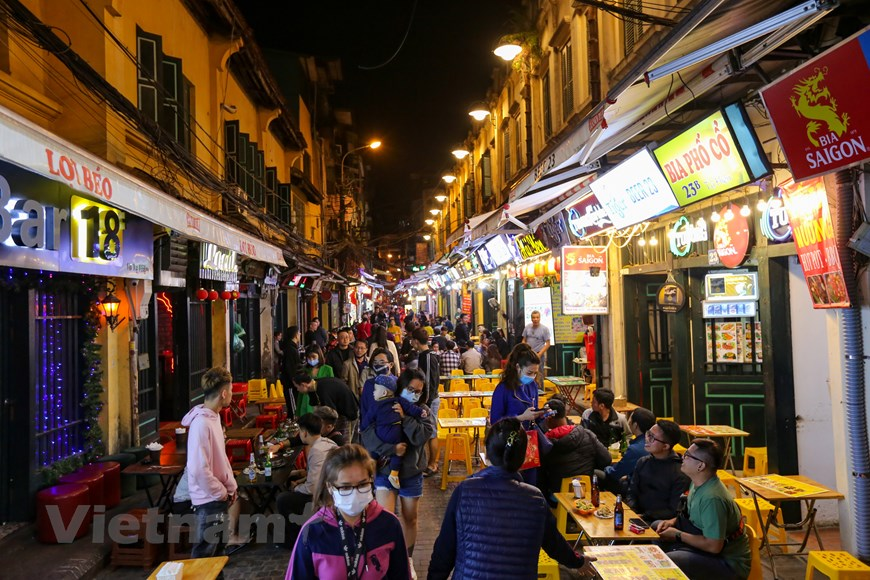 Photo: Vietnamplus
At 8 p.m on March 23, Ta Hien street was packed with visitors.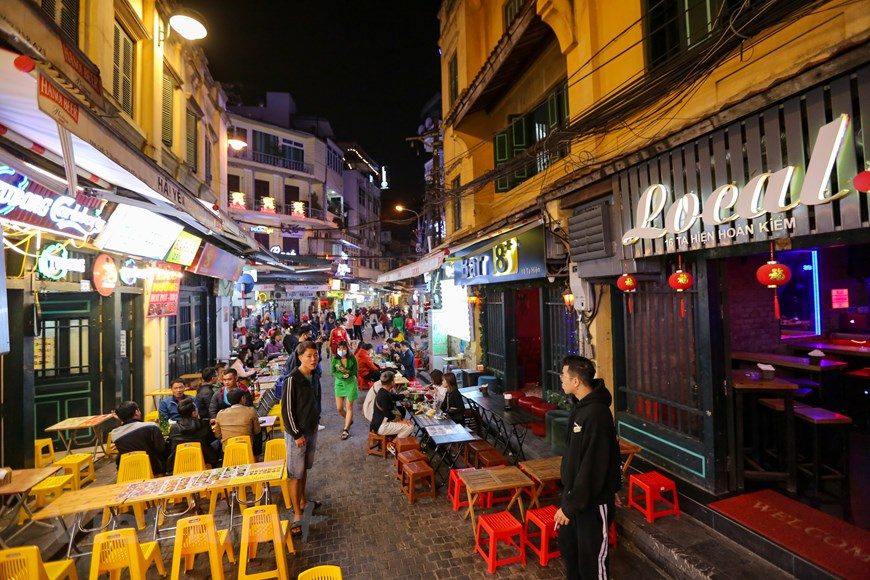 Photo: Vietnamplus
Bars and pubs were all "lit" and ready to welcome customers again.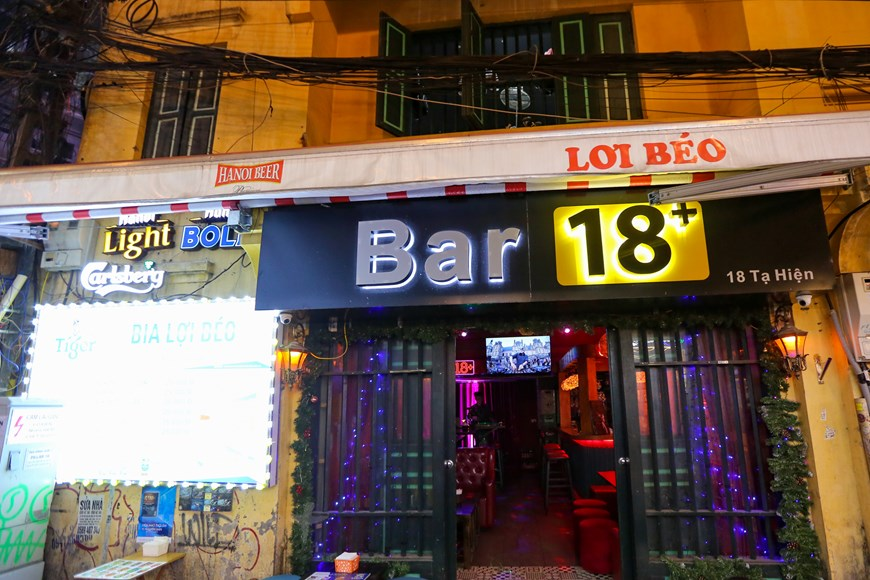 Photo: Vietnamplus
However, March 23 was the weekday, so, the number of visitors was not crowded as at the weekend.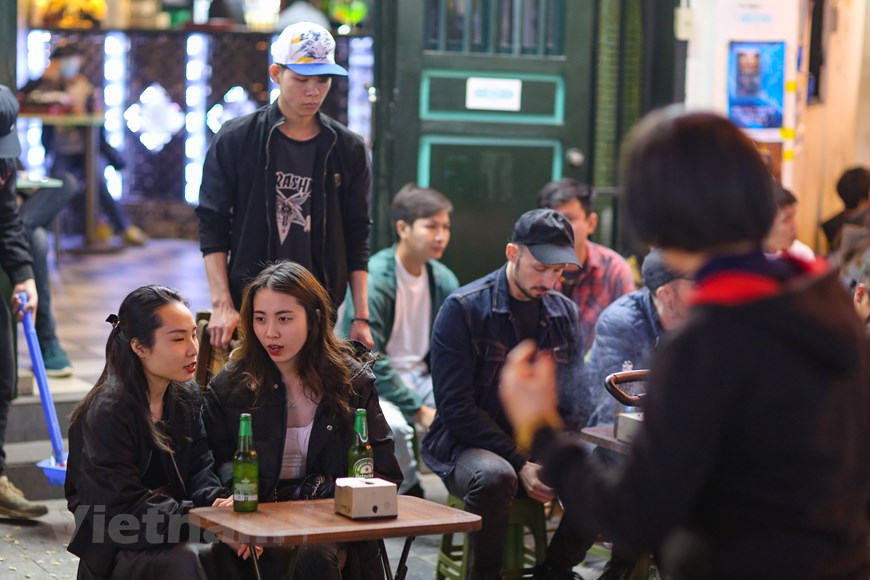 Photo: Vietnamplus
Chu Xuan Dung, Deputy Chairman of the municipal People's Committee required all these establishments to continue adopting pandemic prevention measures.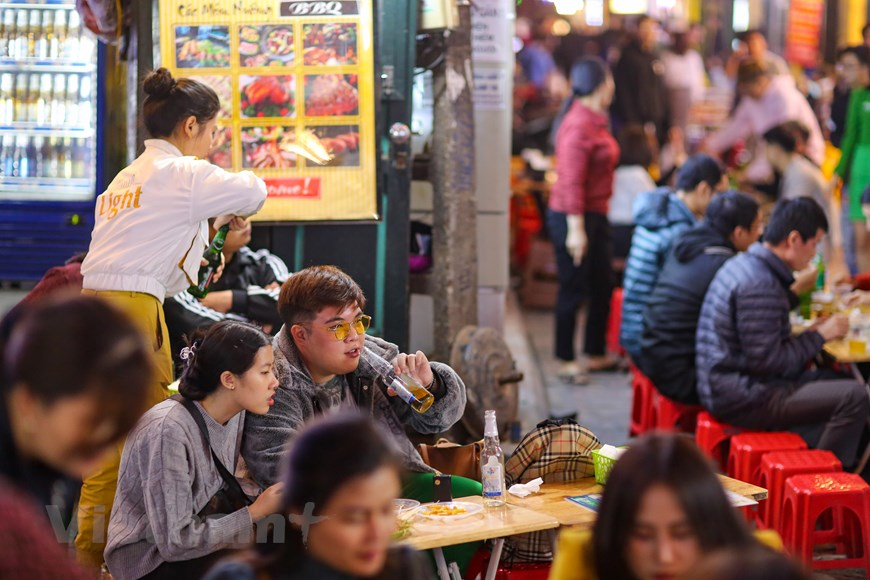 Photo: Vietnamplus
People attending these venues were ordered to make medical declarations via QR Code and the Blue Zone application.
Photo: Vietnamplus
The functional forces also strengthened the inspection. Any establishment not complying with the regulations on Covid-19 prevention and control will be forced to shut down.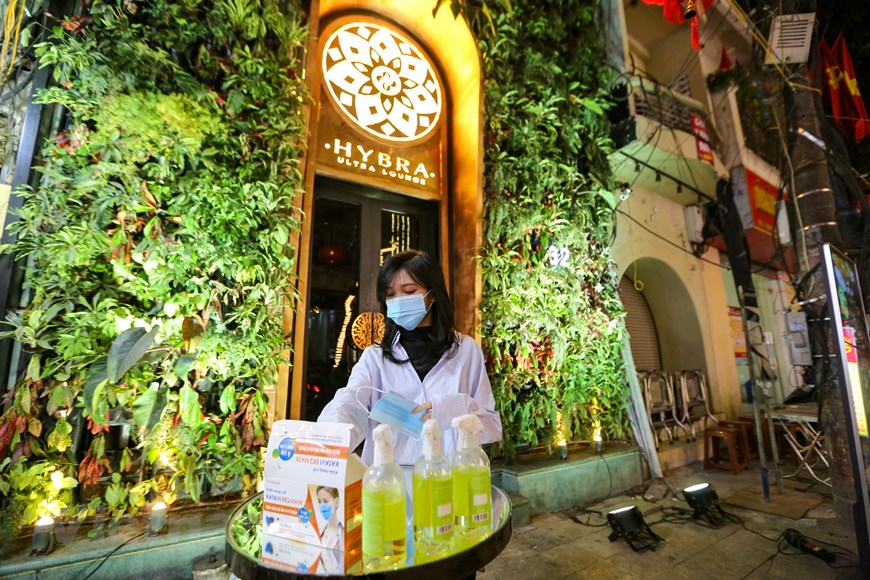 Photo: Vietnamplus
A bar prepared face masks and hand sanitizers for customers.
Photo: Vietnamplus
People gathered at a bar.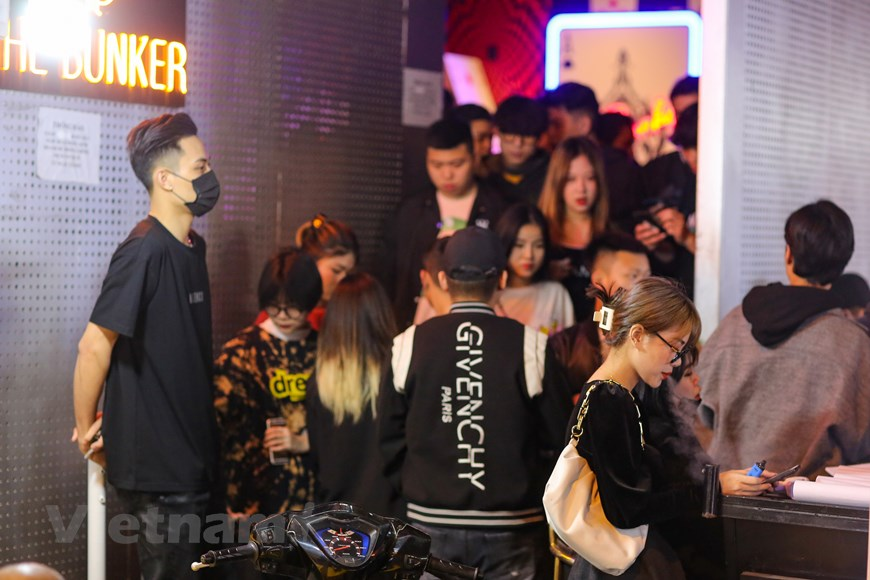 Photo: Vietnamplus
Some people failed to don face masks.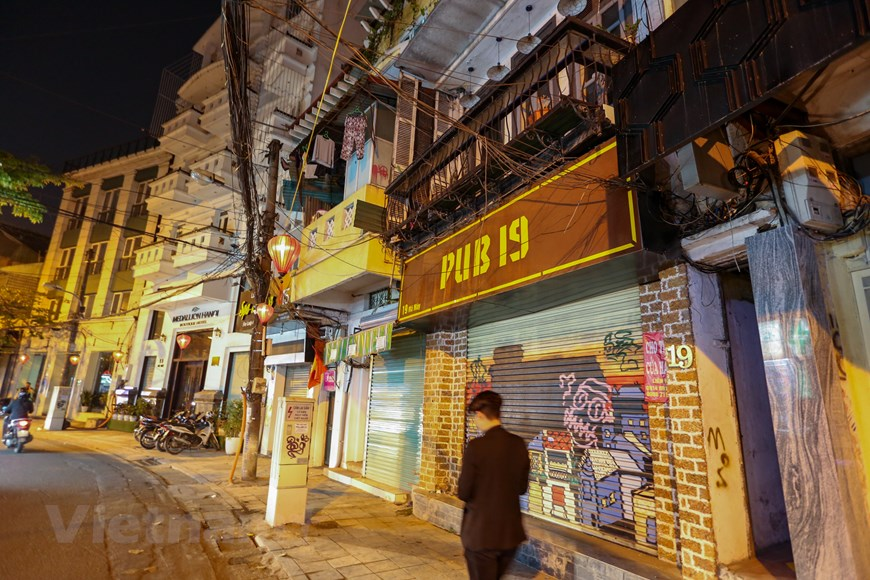 Photo: Vietnamplus
Meanwhile, another pub still closed.
With the latest permission, Hanoi has reopened all businesses and services that had been suspended following the latest Covid-19 outbreak in the country. Bars, karaoke parlors, dance clubs and Internet cafes were suspended starting February 2, while restaurants, street tea stalls and cafes were ordered closed starting February 16, according to Vnexpress.
While restaurants resumed operations on March 2, the internet cafes did so a fortnight later.
Street cafés, tea and food stalls are considered "spontaneous services" not expressly approved by city authorities.
As of March 24, Hanoi has gone over a month without a new domestic transmission of the novel coronavirus. The capital recorded 35 COVID-19 cases in the latest outbreak that was detected late January.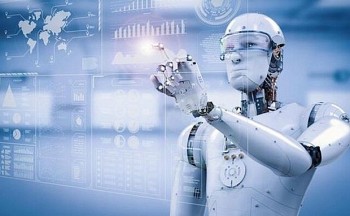 National
Vietnam News Today (October 18): Vietnam records 3,175 new local Covid cases; Vietnam proposes Pfizer cooperate in Covid-19 treatment drug production; Torrential rains trigger flooding, disrupt life in central Vietnam; Vietnam holds potential for robot, AI development.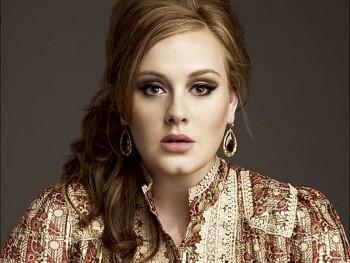 World
British singers scored this year as BBC Radio 2 released a list of five Best-selling women singers, with Adele staying on top.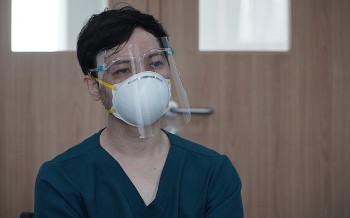 Viet's Home
Foreigners have been doing charitable work to help disadvantaged people cope with Covid-19 hardships, with some joining the frontline