Expats in Vietnam: Top amazing bars for foreigners to enjoy nighlife in Hanoi
Many foreigners in Vietnam find their way to bars as a place for relax, dance and some drinks or just listen to music. Here a some bars being favoured by expats in Hanoi.
Rockstore, 61 Ma May
Rockstore can be regarded as a typical western-styled bar in the Old Quarter, ran by Olivier Waryn, a Swiss man, Vietnamnet reported.
Opened in September 2013 and thanks to its soothing décor, open space with rock style, the new bar has quickly become a destination for many foreign tourists and expats in Hanoi.
Photo: Vietnamnet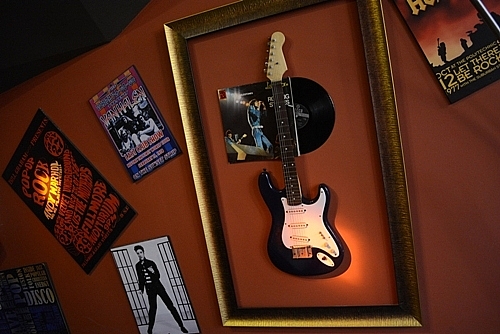 Photo: Vietnamnet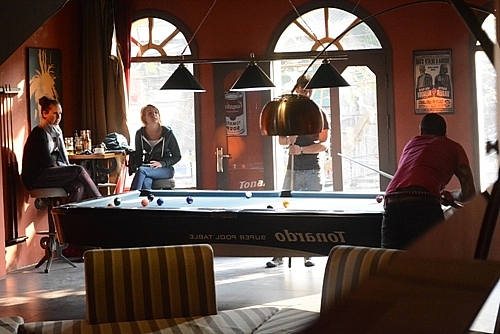 Photo: Vietnamnet
The bar is a two-story yellow house in France architecture style. On the 1st floor is a bar serving alcoholic beverages such as wine, cocktails, mocktails, beer ... and lounges for small groups.
The second floor is designed for big groups and some billiard tables. The highlight of the bar is bent lampposts.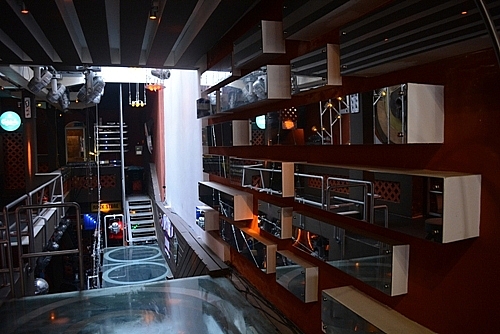 Photo: Vietnamnet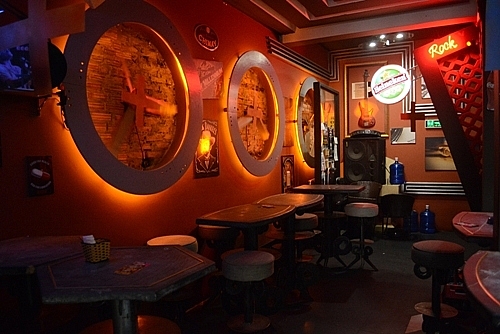 Photo: Vietnamnet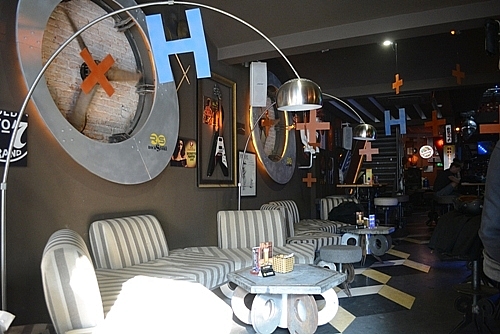 Photo: Vietnamnet
If other bars only open from afternoon to evening, Rockstore opens all day. But just when the night comes, visitors will understand how Rockstore is.
The bar has performances of DJs or rock bands in all evenings. In addition to drinks, the bar offers some Vietnamese cuisines like bun cha, spring rolls...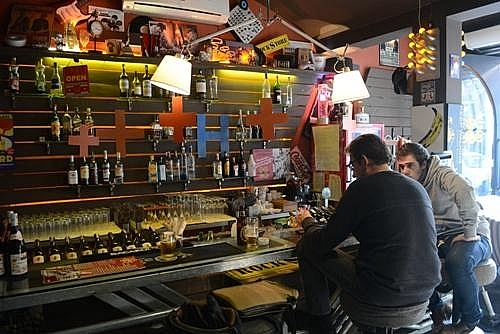 Photo: Vietnamnet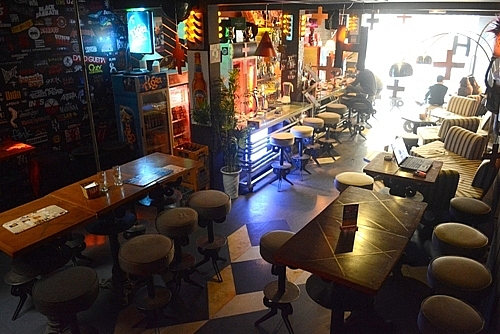 Photo: Vietnamnet
Fat Cat Bar, 25 Ta Hien
Fat Cat Bar is also managed by Waryn Olivier and a French friend. Compared with Rockstore, Fat Cat is smaller but its décor is very special.
The combination of a lively bar and a gently lounge creates a comfortable atmosphere at Fat Cat Bar.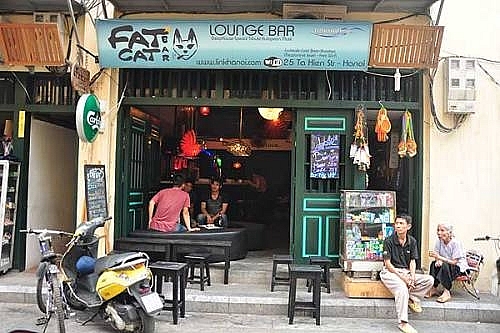 Photo: Vietnamnet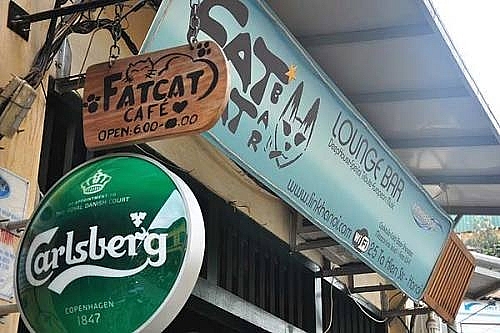 Photo: Vietnamnet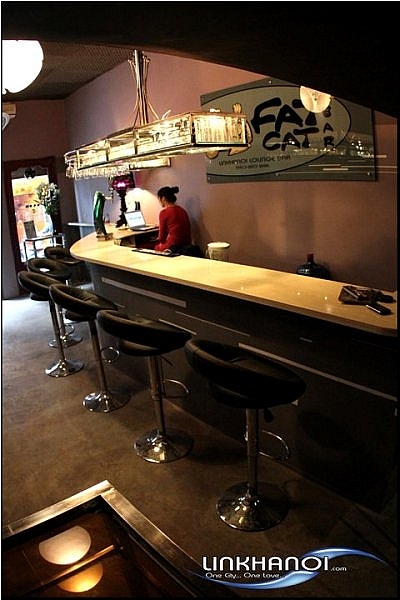 Photo: Vietnamnet
Most of the customers are foreigners. They can gather around the bar inside or sit outside the door to sip a glass of beer and talk for hours. If they like sitting, they can climb up to the loft.
Fat Cat Bar regularly organizes music parties with different themes. The favored drinks here are beer and cocktails. If you want to call a special drink, it would be a Fatcat cocktail.
Finnegan's Irish
The name Finnegan's Irish apparently derives from the famous novel "Finnegans Wake" by the Irish writer James Joyce. Located on the 2nd floor of No. 32 Luong Ngoc Quyen stret, Finnegan's Irish is in European classic style with wooden and leather furniture in brown - black colors.
It is not too wide but Finnegan's Irish takes advantage of maximum light and space to create different spaces. If you go there alone, you can sit at the bar, if in a group, you can select a suitable table, otherwise you can call a beer and take the glass to the balcony to enjoy watching the streets.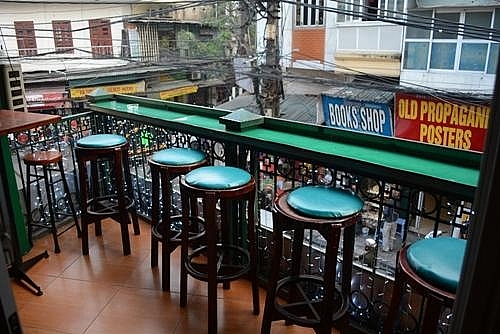 Photo: Vietnamnet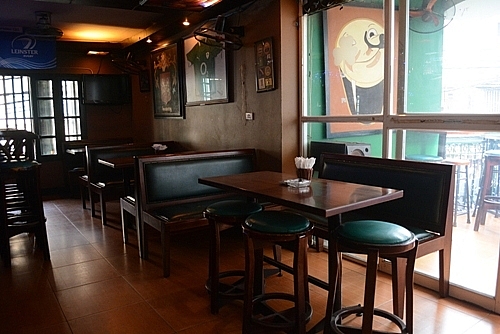 Photo: Vietnamnet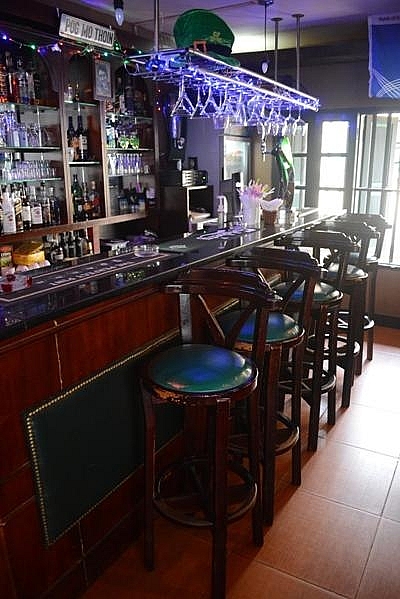 Photo: Vietnamnet
In addition to alcohol drinks, Finnegan's Irish also serves tea, coffee and snacks. In particular, the bar regularly organizes events associated with international football tournaments.
Funky. B
Funky B (formerly called Funky Buddha) is a bar located at No. 2 Ta Hien, known for house, trance and techno music. With unique music style, this place is a very popular address of foreign tourists and the foreign community in Vietnam.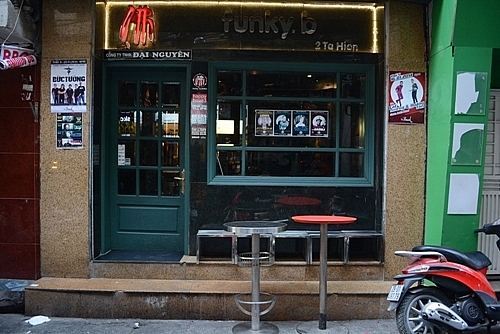 Photo: Vietnamnet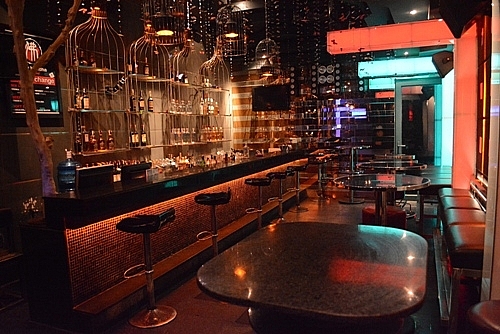 Photo: Vietnamnet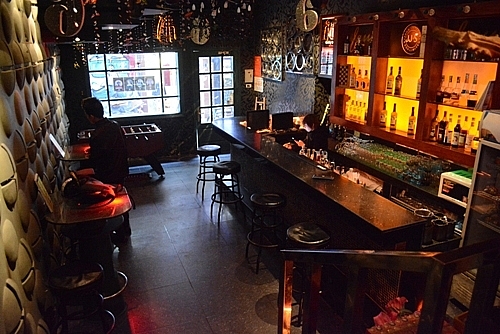 Photo: Vietnamnet
Compared to many bars in the Old Quarter, Funky B is fairly large with two bars of two different styles. The bar near the door is somewhat "ordinary" while the inside bar is more impressive with a bird-cage wine rack. If you do not like the bustling atmosphere with DJ music, you can sit at the bar near the door to drink and chat with friends.
Spy Bar
Spy Bar at No.12A Nguyen Huu Huan Street is similar to Finnegan's Irish in design but visitors can still find here unique features. The bar is small, with several long benches for groups and high stools at the bar. You can go upstairs if you want a more private space.
Spy Bar has live music and mini gameshows in Friday evening. Drinks here are quite cheap, VND20,000-40,000 ($1-2)/beer bottle, VND15,000-20,000/a cup of coffee and tea.
Hanoi allows reopening of bars, karaoke parlors and pedestrian streets
According to plo.vn, Hanoi will allow bars, karaoke parlors and discos to reopen from September 16 after the city has gone four weeks without new local COVID-19 cases.
Ngo Van Quy, Vice Chairman of Hanoi People's Committee, announced the decision during a meeting on Tuesday, adding that the entertainment venues – shut since August 1 as the city battled a new wave of cases related to Da Nang outbreak – must still comply with COVID-19 prevention and control regulations, Vietnam News reported.
The staff of the venues must wear masks the entire time they work, while customers must fulfill basic hygiene and hand sanitation requirements, Mr. Quy said.
He also agreed with the proposal from Hoan Kiem District authorities to allow the pedestrian street around Hoan Kiem Lake to reopen starting September 18.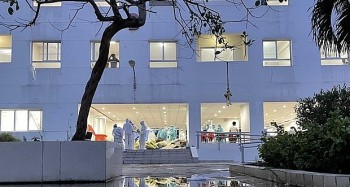 National
Vietnam News Today (Aug. 16): More than 251 million doses of Covid-19 vaccines administered in Vietnam; HCM City ready to reactivate Covid-19 treatment hospitals; Vietnam Airlines opens ticket sales for upcoming Tet Holiday; Demand for logistics real estate increases sharply: Savills Vietnam.