In Photos: Tam Thanh village painted with new colorful murals
Tam Thanh village, central Quang Nam province, is well known for its eye-catching pieces of art on the walls created by brilliant artists. Thirty more impressive murals have recently been painted in the village, delivering messages of environmental protection.
Tam Thanh mural village, about 7km from Tam Ky city, has one side facing the sea and another facing Truong Giang river. Photos VnExpress
Artists and volunteers have painted nearly 30 new murals on the walls around the village under a painting campaign hosted by Tam Ky city's youth union in June.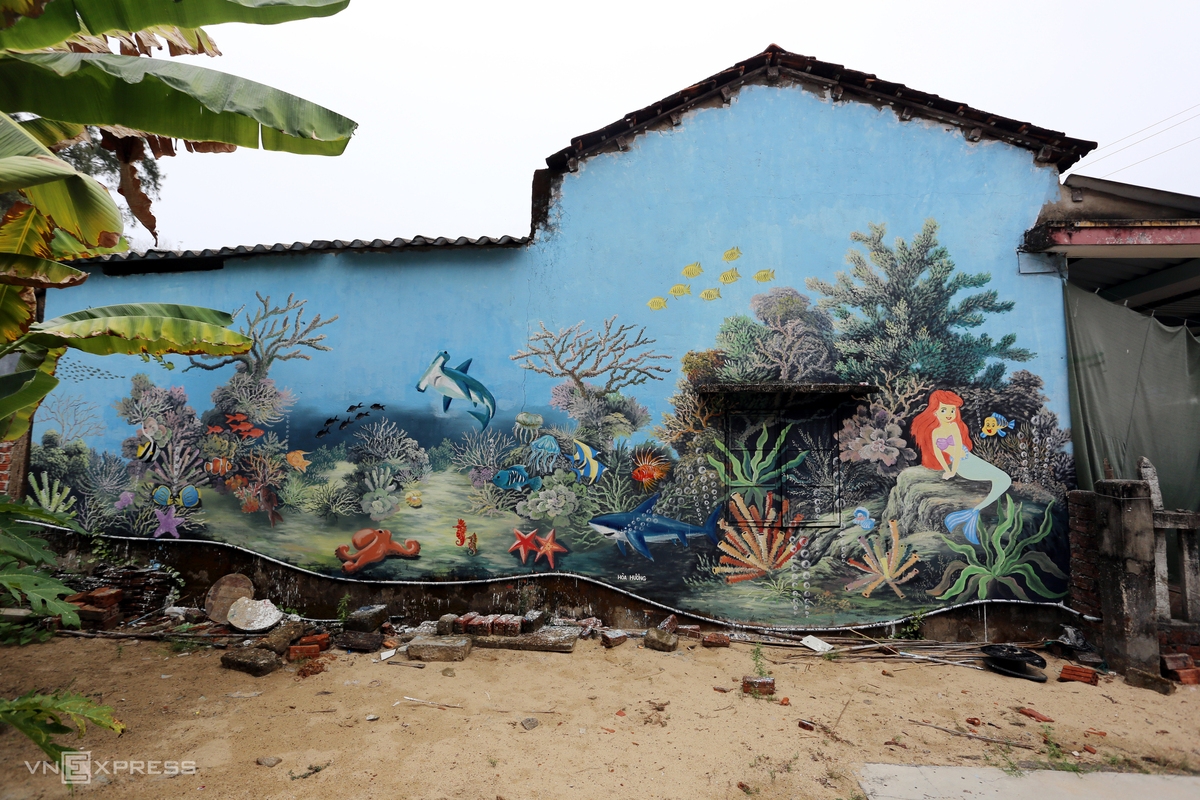 Sea animals, natural landscapes and daily life of local fishermen are featured in the paintings.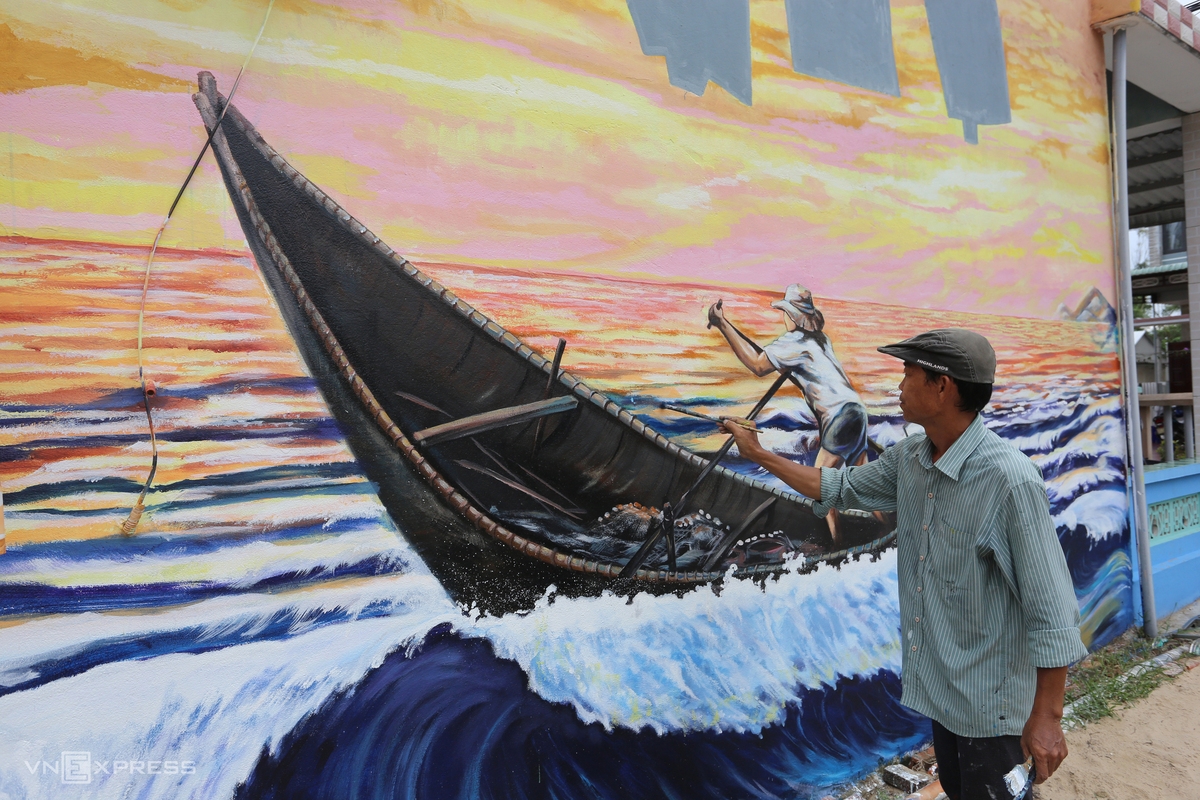 Artist Pham Dinh Hai is drawing a mural with 15m in length and 5m in width on the wall of a local house. His painting features a fisherman riding a boat offshore to catch fish.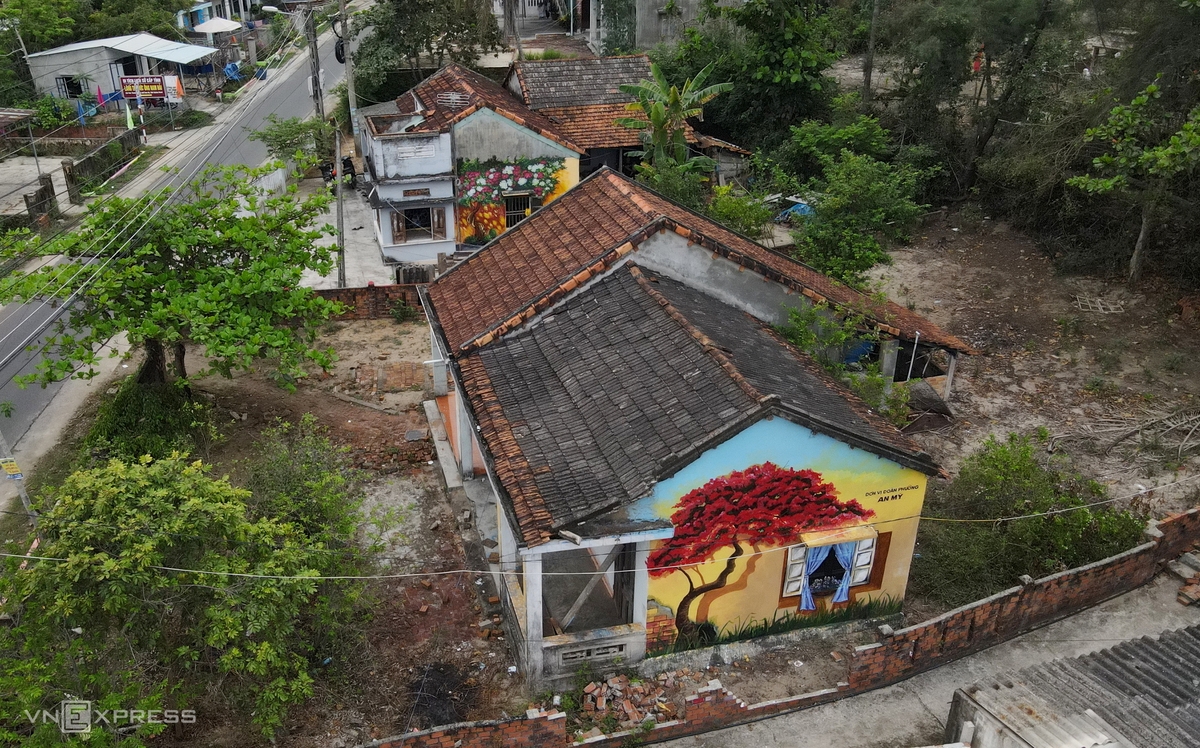 The walls of one-storey houses that were previously covered with moss are now painted with colorful murals. Paintings on the walls of houses located close to each other make the village look more vivid.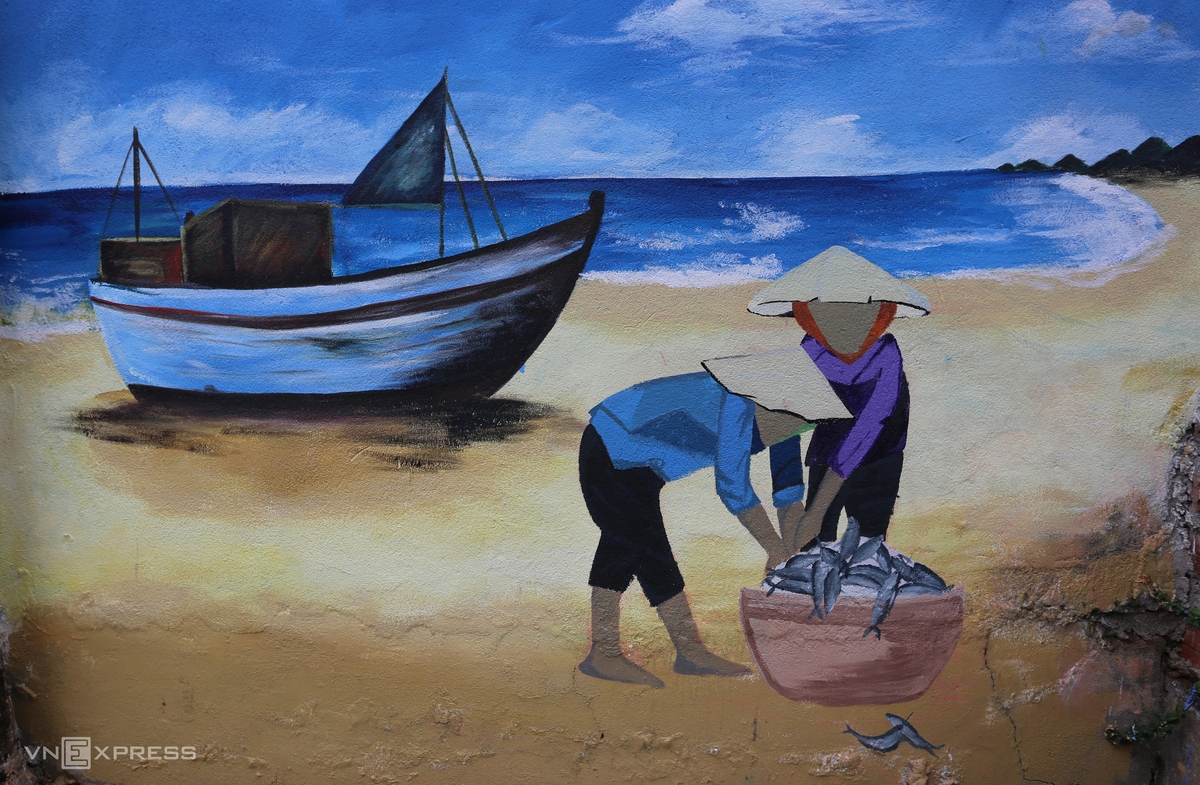 A painting shows women in the fishing village bring fish to the market for sale when the boat arrives on shore.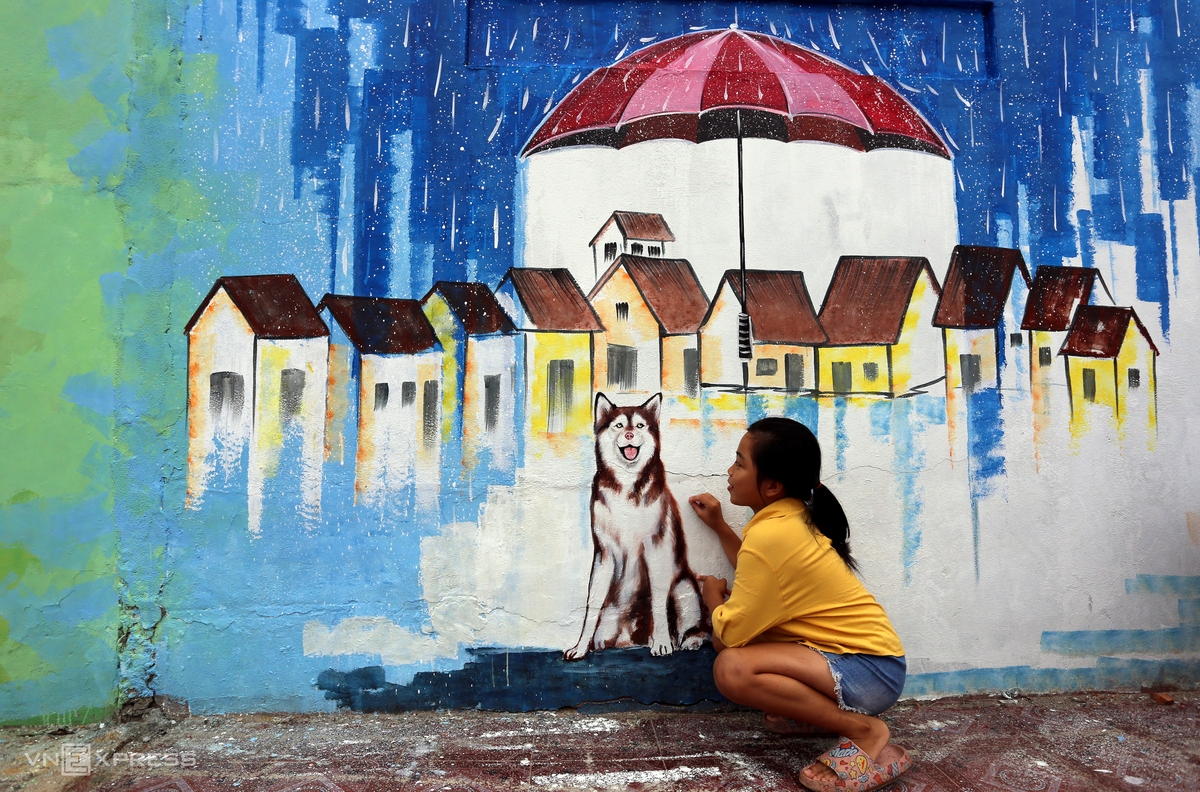 A child is excited with the mural of a dog in the rain.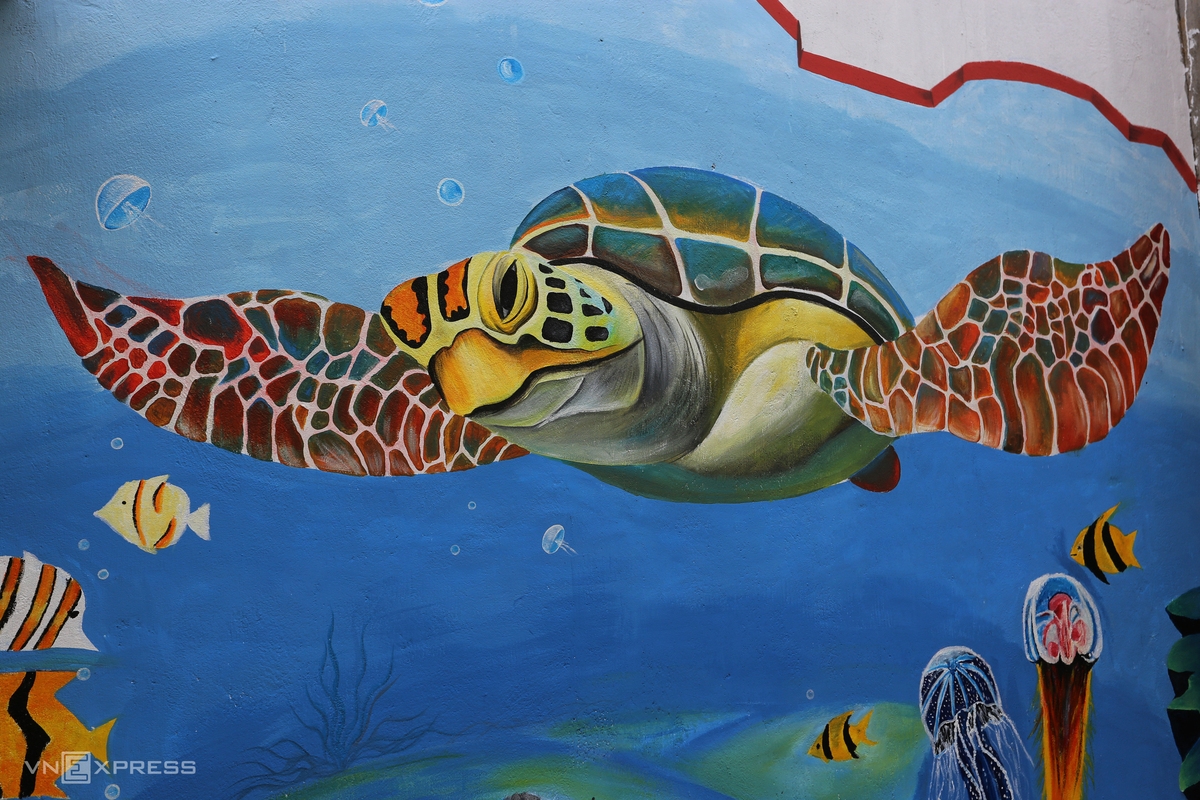 A sea turtle - a rare animal - is painted on the wall to spread the message of preservation. People in Tam Thanh village recently caught some sea turtles and returned them into the sea.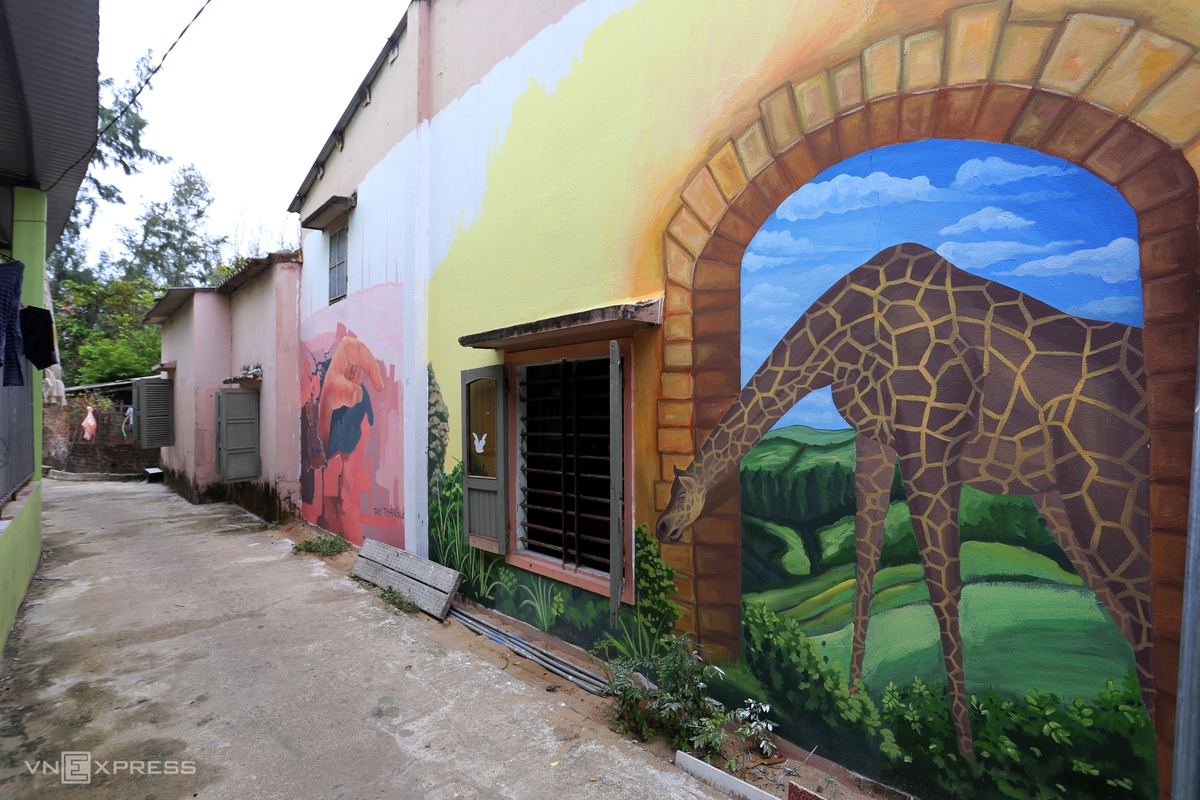 The wall of a narrow alley is covered with colorful murals which look like 3D paintings.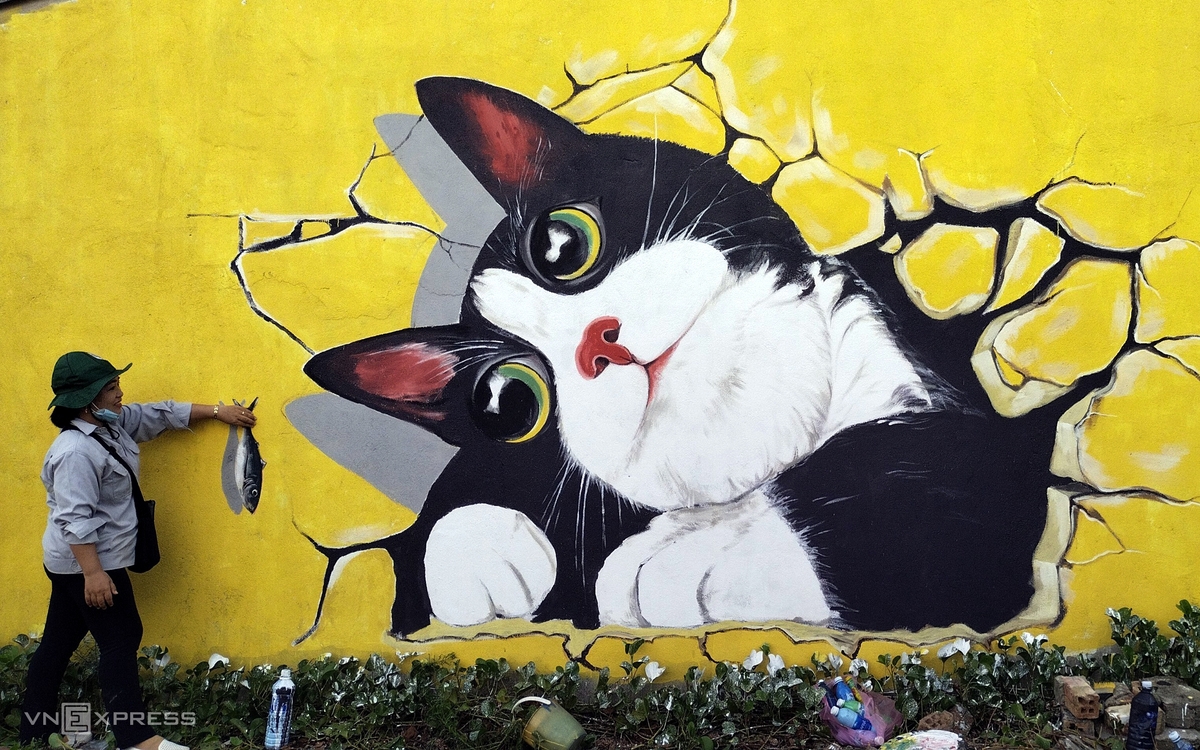 It looks like this woman is holding real fish.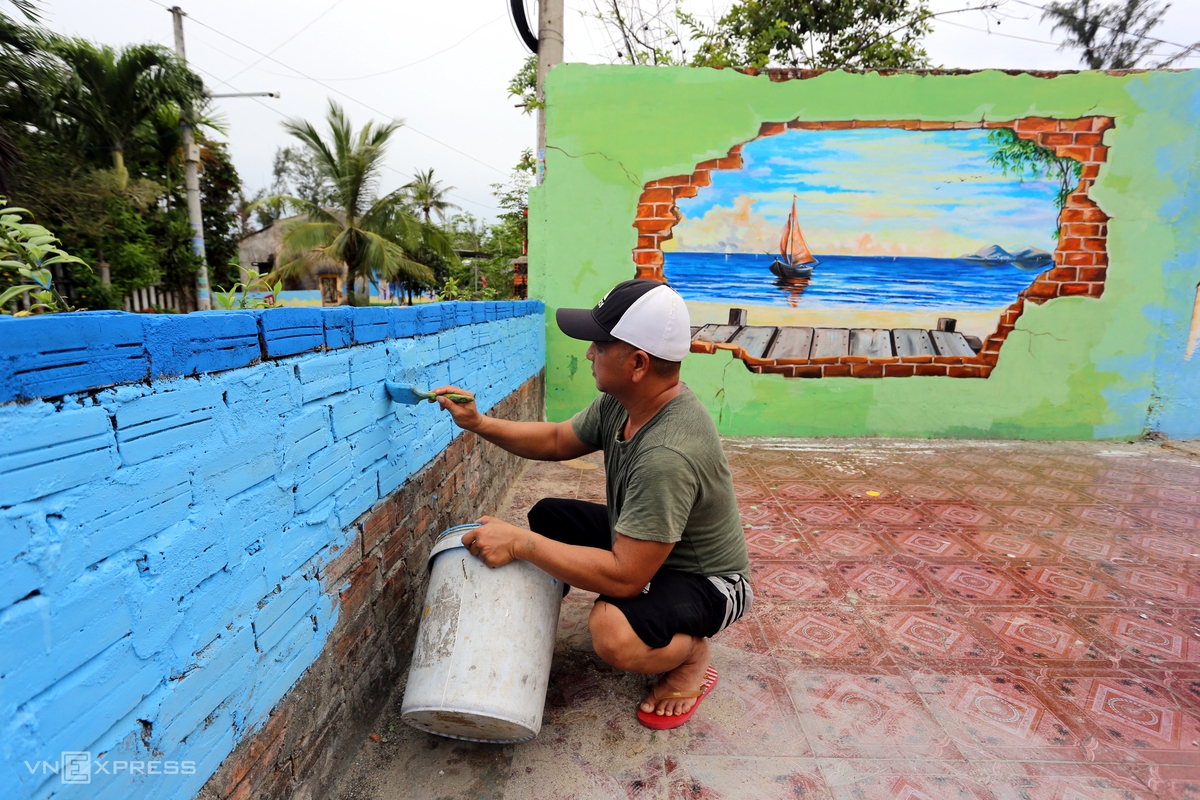 Tran Khanh Binh, a villager, said before the Covid-19 pandemic broke out, there were many visitors to the village. When the pandemic is over, he hopes visitors will be back. They will have see many more murals to take pictures with.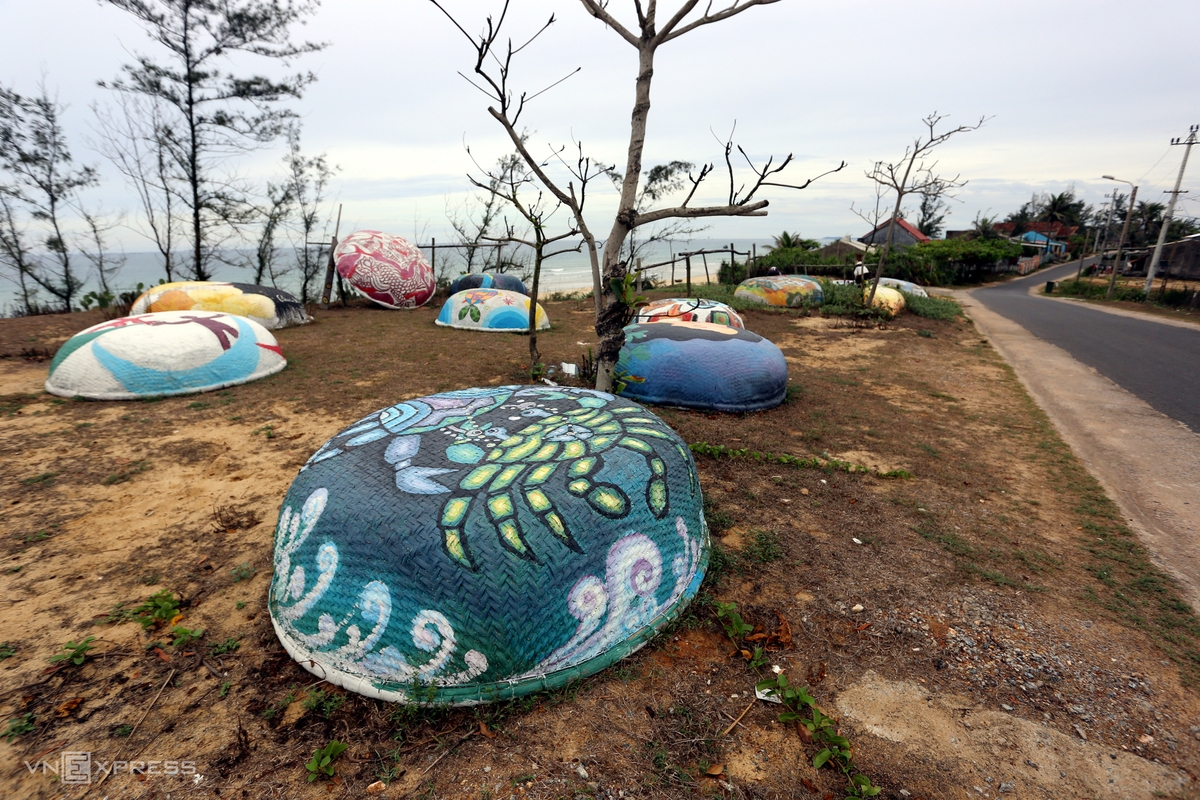 Visitors to the village can enjoy not only murals but also a basket boat art road along the beach.
The coastal fishing village of Tam Thanh is considered to be the first mural village in Vietnam. It's home to a basket boat art road, an impressive highlight that many visitors love to check in. The Tam Thanh mural village was awarded the 2017 Asian Townscape Award for its colourful murals.

Armed with the motto: 'Art For A Better Community', the Community Art Exchange Program, led by the Korea Foundation, the UN-Habitat, and the people's committee of Quang Nam Province, launched the painting campaign in 2016.
Tham Thanh is the firs mural village in Vietnam. Photo Vntrip
Inspired by the success of Ihwa Mural Village and many more in Korea, this joint venture by Vietnam and Korea aims to introduce art into the lives of people. And by doing so, they hope to raise awareness, the sense of cultural identity and attract tourism to better the small community.
Tam Ky City and Tam Thanh Commune also launched the fishing village of Tam Thanh as a community-based art space for eco-tourism development. It's also the first project in Vietnam that weaves art space into community lifestyle.
The fishing village with a population of 6,000 has a tranquil environment. Tourists can easily connect from there with Tam Ky and Hoi An city. It hosts around 500 visitors each day, and 2,000 tourists on weekends.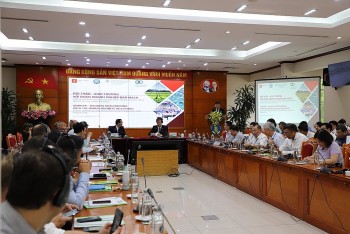 National
A Danish agriculture and food delegation visited Hanoi and Ho Chi Minh City on August 16-19 to exchange opportunities for cooperation and making business with their Vietnamese potential partners.