India weather forecast latest, December 30: A cold wave with dense fog set to blanket as temperatures fall
A cold wave is expected to the national capital with moderate to dense fog in the next four days.
According to Skymet Weather, the Western Disturbance is over Jammu and Kashmir and adjoining area moving away eastwards.
The induced cyclonic circulation is over North West Rajasthan and adjoining parts of Pakistan in lower levels.
The cyclone circulation over South-West Bay of Bengal and adjoining equatorial Indian ocean persists. During the next 24 hours, scattered rain and slow to continue over Western Himalayas until tonight.
Light rain with one or two moderate spells may occur over Andaman and Nicobar Islands and coastal Tamil Nadu. Isolated light rain may occur over parts of Punjab, North Haryana, and foothills of West Uttar Pradesh.
Temperatures will drop over Punjab, Haryana, Delhi, West Rajasthan, East Madhya Pradesh, parts of Chhattisgarh, Vidarbha, Marathwada, and North Madhya Maharashtra. Minimum temperatures will drop further over Rajasthan and Gujarat.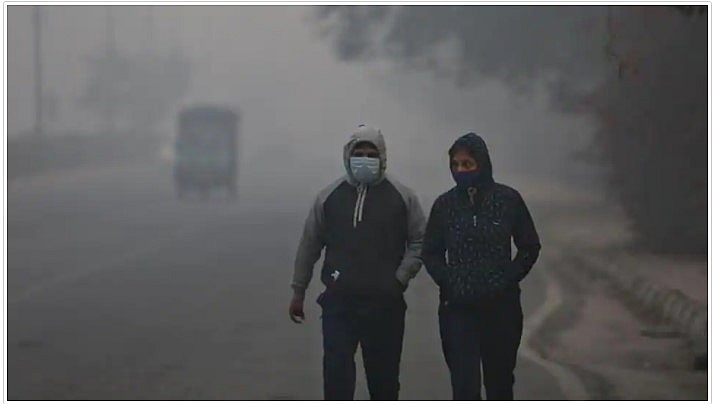 Photo: Hindustan Times
Cold wave to severe cold wave conditions are expected over parts of Rajasthan and Gujarat. Cold wave conditions are over Punjab, Haryana, Delhi, North Madhya Pradesh, and western parts of Uttar Pradesh.
Ground frost is also expected over parts of Uttarakhand, Himachal Pradesh, Punjab, Haryana, Delhi, Rajasthan, and West Uttar Pradesh.
According to India Meteorological Department (IMD), a cold wave occurs in plains when the minimum temperature is 10 degrees Celsius or below and/or is 4 notches lesser than the season's normal for two consecutive days. A cold wave is also declared when the minimum temperature is less than 4 degrees Celsius in the plains. On Tuesday, the Safdarjung observatory recorded the minimum temperature at 3.6 degrees Celsius.
"In Delhi ,we are expecting moderate to dense fog so visibility may be under 200m in some parts of the Capital. The western disturbance which was affecting the Western Himalayas has just passed so there is moisture in the air and wind speed is also likely to reduce. Its going to be very cold also, leading to the development of fog," explained Kuldeep Shrivastava, head, regional weather forecasting centre.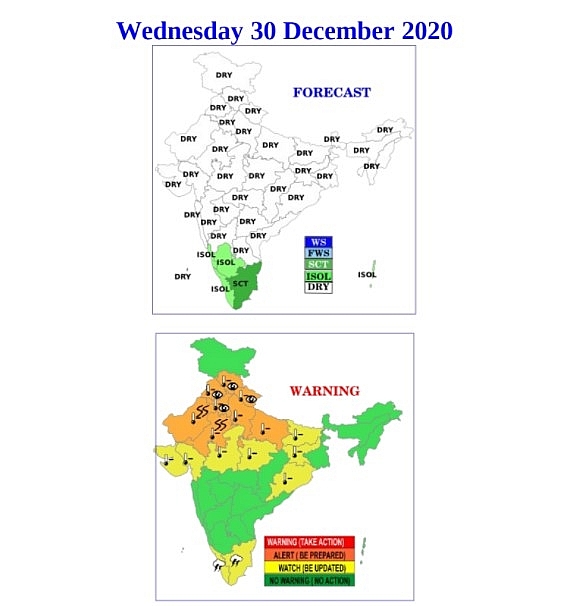 Photo: IMD
Meanwhile, air quality continued to improve, with the hourly average air quality index (AQI) at 7am recorded at 233. Central Pollution Control Board data showed that on Monday, the overall AQI of Delhi was 253.
Dense to very dense fog with visibility under 50 metres is likely in some parts of northwest India on December 30 and New Year's Eve. IMD in its impact-based bulletin released on Tuesday said dense to very dense fog is likely over Uttarakhand, Himachal Pradesh, Punjab, Haryana, Chandigarh, northwest Uttar Pradesh on December 30, 31 and January 1.
The IMD had predicted a fall in temperatures for two or three days from Sunday. On Sunday, too, maximum temperature in the city and suburbs had dropped marginally, owing to north and northwesterly winds.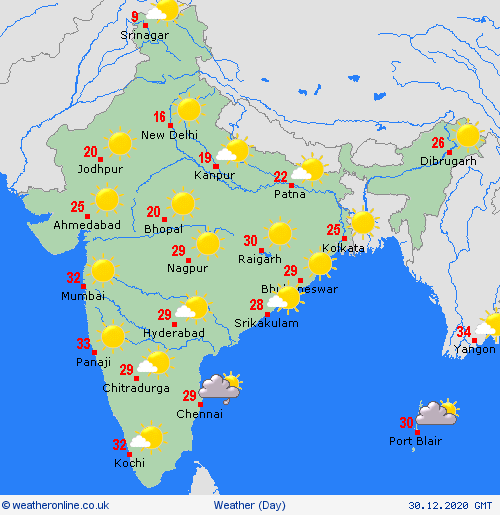 Photo: Weather Online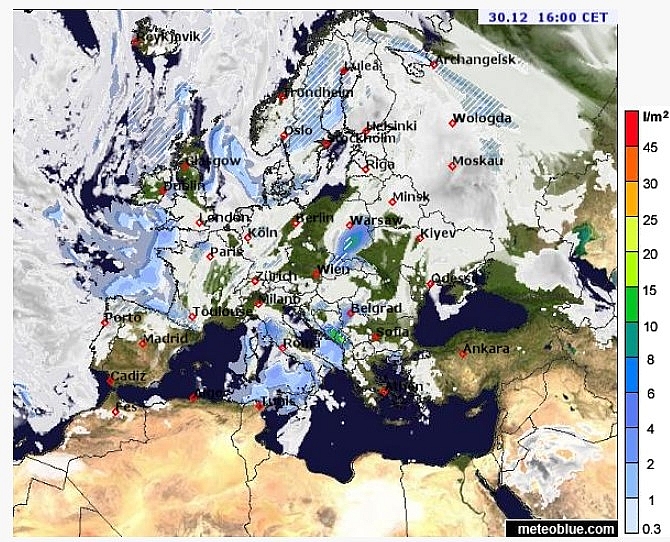 Photo: Meteoblue
Earlier, the lowest temperature recorded this season was 15.8°C on December 23. Last year, the lowest recorded temperature was 16.4°C and the year before that, 14.4°C.
Meanwhile, the air quality in and around Mumbai improved slightly from poor to moderate on Monday. An overall air quality index (AQI)—a pollutant measuring indicator-- of 180 (moderate) was recorded. The AQI was calculated by the System of Air Quality Weather Forecasting and Research (Safar) as the average of indices recorded at 10 locations in the city and suburbs. Safar categorises AQI levels for PM2.5 in the 0-50 range as good; 51-100 as satisfactory; 101-200 as moderate; 201-300 as poor; 301-400 as very poor and above 400 as severe, Hindustan Times reported.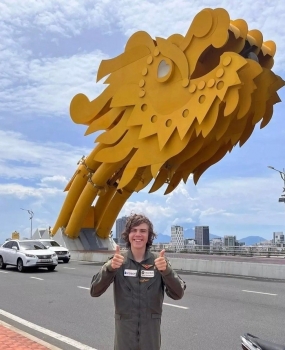 Expats in Vietnam
Mack Rutherford relished the chance to eat cuisine from the area and explore Da Nang on a motorbike. Meanwhile, Vietnamese citizens were happy to host the pilot.