Vietnam is leading the global race to replace some of China's export production. Photo: VoV
LiveMint, an Indian news website, has recently published an article by Rahul Jacob, providing details on progress made by both Vietnam and Bangladesh in terms of the global race to replace Chinese exports and become new production hubs for international investors.
According to the article, earlier this month, Vietnam earned a distinctive stripe in its bid to be an Asian Tiger, that accolade of rapid economic development that the Republic of Korea (RoK), Taiwan and China achieved over the past several decades.
Vietnam's exports were up 18 percent year on year in September on the back of a 26 percent jump in computers/components exports and a 63 percent jump in machinery/accessories exports in the third quarter. More than half of Samsung's smartphone production is from Vietnam.
Most notably, the publication states that the country is leading the global race to replace some of China's export production, adding that it is now grappling with problems caused by success.
Despite the nation's outlook looking "particularly strong," a banker based in Ho Chi Minh City states that the current challenge is ensuring that Vietnamese ports, roads, and airports are able to keep up "with the next US$100 billion in foreign direct investment (FDI)."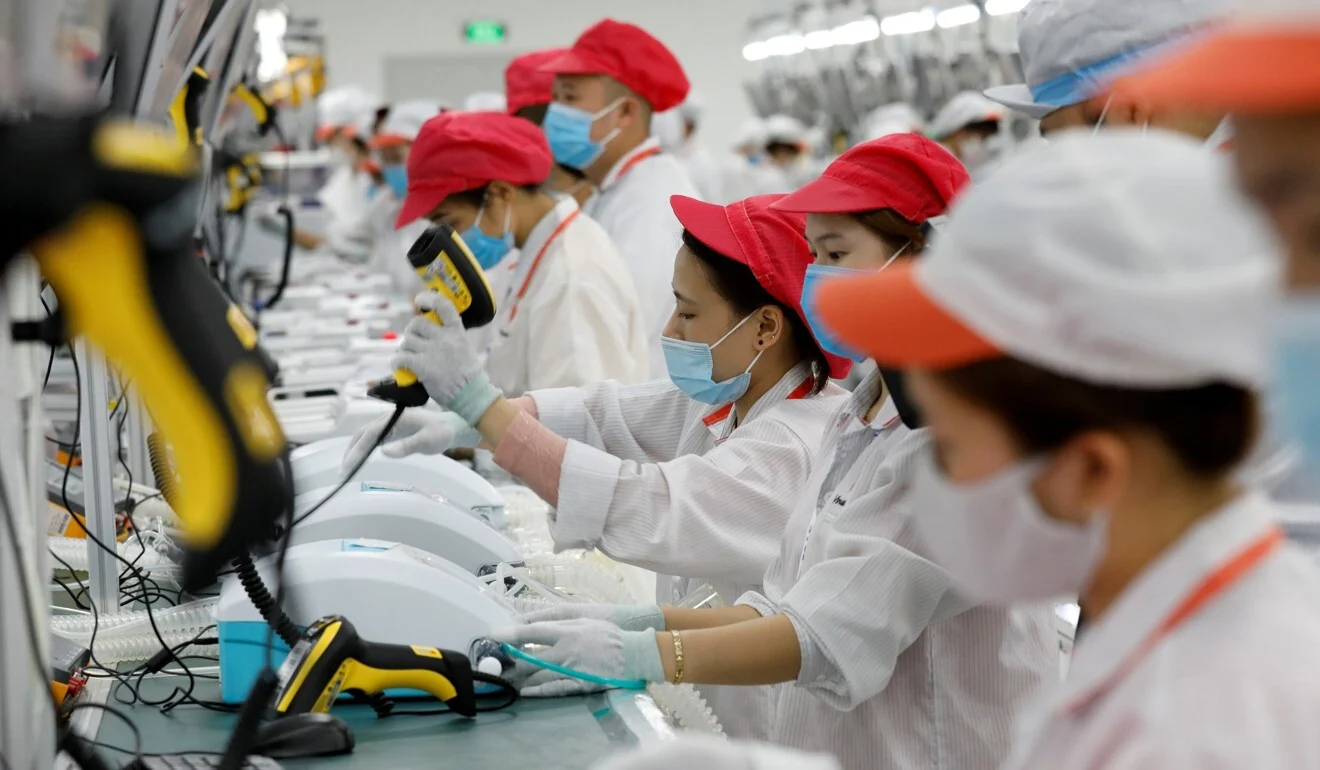 Workers on an assembly line produce ventilators for COVID-19 patients at a factory outside Hanoi in August. Photo: Reuters
Ruchir Sharma, an emerging markets strategist from Morgan Stanley, dubs the country as the "next Asian Miracle" and points out that FDI averages more than 6 percent of Vietnamese GDP, the highest ratio in comparison to any emerging country.
Bill Stoops, Ho Chi Minh City-based chief investment officer of Dragon Capital, the largest listed equity investor in the country, says Vietnam's export mix has changed dramatically. Ten years ago, it was skewed towards crude oil and agriculture; last year fish was the only non-manufacturing product in among its top ten exports.
"Also, about 65 percent of the country is still rural so there is an endless supply of people willing to move to cities. I am not concerned about Vietnam's ability to accommodate more FDI," said Stoops. Still, the labour market is tightening; unemployment dropped to 2.5 percent in September, in part because it is business as usual in Vietnam. COVID-19 in Vietnam has seemed akin to a seasonal flu: total cases since the pandemic began are about 1,100.
The article describes how the past four weeks have provided evidence from India and Indonesia that both Vietnam and Bangladesh are in the race to surpass China's role as the world's factory.
It states that the China + 1 strategy to manage global production a decade ago as led to the Chinese Government forcing up the wages of factory workers, therefore opening up fresh opportunities in other markets./.
Rosy Huong