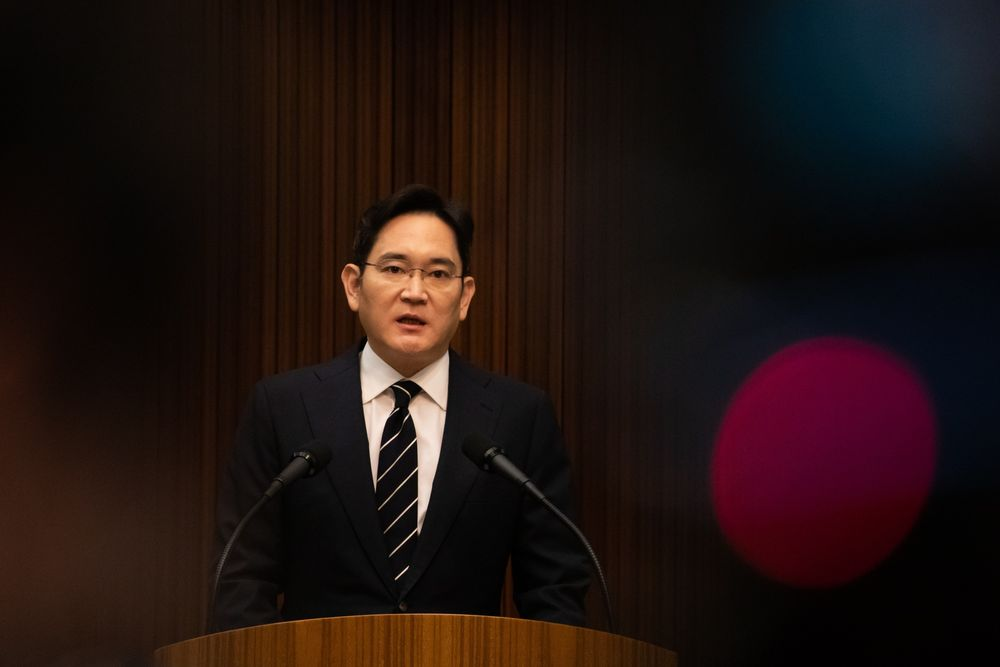 Samsung Electronics Vice President Lee Jae-yong. Photo: Bloomberg
Samsung Electronics Vice Chairman Lee Jae-Yong, the de facto leader of the Republic of Korea (RoK)'s top conglomerate, plans to visit Vietnam this week, his second overseas business trip this year after returning from Europe last week, industry sources said on October 18.
According to the sources, Lee will depart for Vietnam on October 20 and probably meet Vietnamese Prime Minister Nguyen Xuan Phuc during his trip to the Southeast Asian nation to discuss possible investment plans.
Lee's planned visit to Vietnam marks the first since October 2018, according to the RoK's Yonhap News Agency.
Vietnam has decided to adopt a fast-track entry program for RoK diplomats and businesspeople, exempting them from its mandatory self-quarantine against COVID-19.
If Lee visits Vietnam, he is expected to inspect Samsung's research and development center under construction in Hanoi, as well as the company's plants there.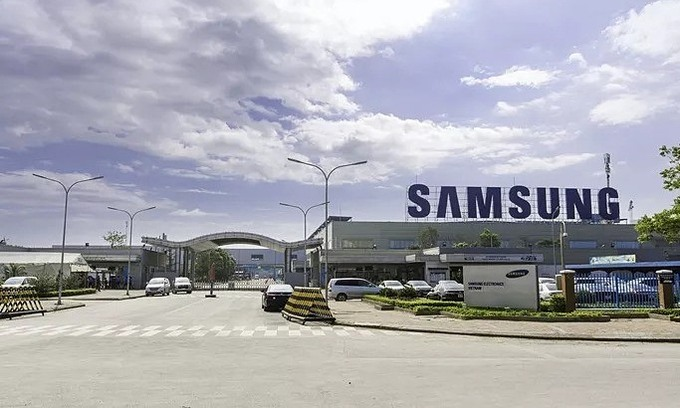 The facade of Samsung Electronics Vietnam at Yen Phong Industrial Park in Bac Ninh Province, northern Vietnam. Photo courtesy of Samsung Vietnam. Photo: VnExpress
Industry insiders said Japan, which allows RoK businesspeople to enter the country without a two-week quarantine from October 22, could also be Lee's next destination.
Lee visited Japan last year after Tokyo imposed restrictions on exports of three key industrial materials critical for chip and display industries.
Last week, Lee returned home after meeting with top executives from ASML Holding N.V., the world's leading photolithography equipment maker, in the Netherlands.
Lee met with ASML CEO Peter Wennink and ASML Chief Technology Officer Martin van den Brink at the ASML headquarters in Eindhoven, the Netherlands.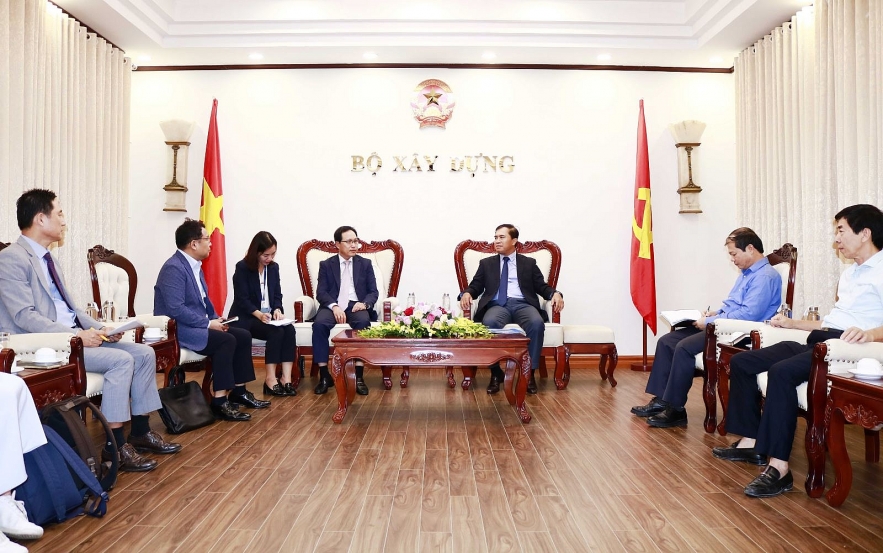 Deputy Minister of Construction Le Quang Hung receives the General Director of Samsung Vietnam - Choi Joo Ho. Photo: Ministry of Construction
Last month, Vietnamese Deputy Minister of Construction Le Quang Hung had a meeting with the General Director of Samsung Vietnam Complex - Choi Joo Ho.
At the meeting, on behalf of the Board of Directors of Samsung Vietnam Complex, Choi Deputy thanked the Vietnamese side for creating favorable conditions for Samsung Vietnam to develop a Research and Development Centre in Hanoi.
He said Samsung has completed the verification of the technical drawings of the superstructure of the work and submitted to the Vietnamese Ministry of Construction.
In addition, the piling work for the underground part is expected to be completed by the end of September 2020, the ministry said.
For his part, Hung affirmed that the ministry facilitates the development of Samsung Vietnam Complex, including the building and operation of the Research and Development Centre./.
The RoK is currently the largest FDI investment partner, the second-largest trading partner, and the second largest provider of ODA to Vietnam.
Statistics updated by the end of August 2020 show that, out of 136 countries and territories having investment projects in Vietnam, the RoK ranked first with a total registered capital of 70.2 billion USD and more than 8,000 valid projects (accounting for 18.4 percent of total investment capital and 25 percent of total FDI projects).
The RoK was the leading foreign investor in Vietnam in 2019, pouring 7.92 billion USD into the country, accounting for over one-fifth of the total flow of FDI into Vietnam during the year.
PM strongly commits to aid Samsung Vietnam

The Vietnamese Government, ministries, agencies and localities will keep giving support for Korean businesses and corporations, including Samsung, to continue their business successfully in Vietnam, ...
Rosy Huong