Indonesian key female volleyball player turns out to be a man
Aprilia Manganang, once was the top player in the Indonesian women's volleyball team, was confirmed to be a man on Tuesday after he underwent surgery.
Aprilia Manganang (Photo courtesy of the Indonesian Army)
Aprilia, 28, has sparked controversy during international competitions before with rivaling teams raising suspicion about his gender judged by his physical appearance.
After winning the national volleyball competition Proliga with the Popsivo team in 2018 and joined a Thai club for a brief tournament in the following year, he resigned from the sport last year to focus on his job as a second sergeant at the army.
Grew up with mistaken belief
Army Chief of Staff General Andika Perkasa made the shock revelation at a news conference, saying that Aprilia was born with hypospadias – an abnormality of penile development, said Jakarta Globe.
"He wasn't as lucky as all of us, because he was born with an abnormality, which in the medical term is called hypospadias," Andika said at the Army Headquarters in Central Jakarta.
Aprilia was called from his unit in the North Sulawesi capital of Manado for a thorough medical checkup in Jakarta last month.
Photo: Volleywood
Andika said the Indonesian Military intends to provide all the support for Aprilia, who has repeatedly acknowledged that he felt something wrong with his body and that he was different from all other women.
Aprilia was admitted to Gatot Soebroto Army Hospital, where he underwent surgery. For a man with hypospadias, the opening of the urethra is not located at the tip of the penis, making it difficult to urinate while standing like a normal man.
That might have led Aprilia's parents to believe that he was a woman and he grew up with that mistaken belief.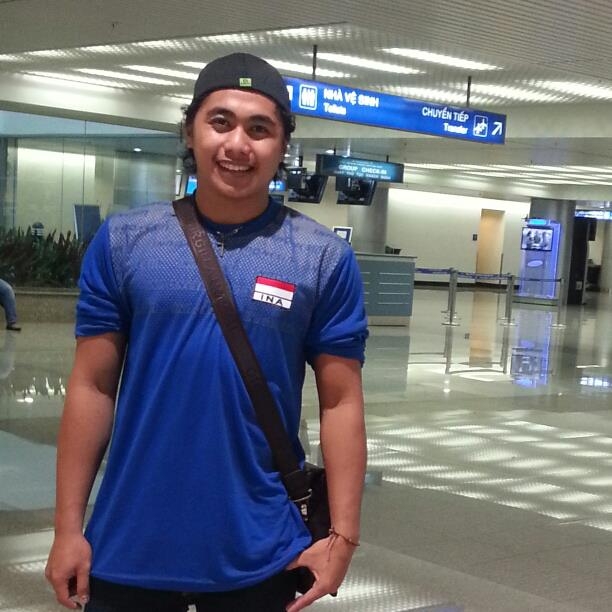 From #6 April's public IG account. Photo: Volleywood
"He was very excited and underwent all the medical procedures using all necessary equipment that we have," Andika said.
The urological and hormonal checkups confirmed that Aprilia is completely a man, Andika added.
The surgery was conducted twice because Aprilia's case was the serious one, he said.
"The surgery went on as planned and he is recovering. But he has yet to be discharged now," Andika said.
The Philippines demanded gender test for a female Indonesian volleyball player
At SEA Games 2015, Philippines coach Roger Gorayeb singled out Indonesia's Aprilia Santini Manganang because of her appearance and powerful physique, according to Straits Times.
The Philippines' delegation spokeswoman confirmed the request but said she didn't expect any test to be carried out before the game in Singapore on Wednesday.
"After we filed it's going to be the competition manager who will reply directly to the volleyball federation or to volleyball officials here," she told AFP.
Gender testing is highly controversial, both because of the psychological effects on the athlete and because the science of the process is murky and complex.
Competition officials and coach Gorayeb were not immediately available for comment. Reports said Manganang, 23, is expected to play Wednesday's Pool B opener.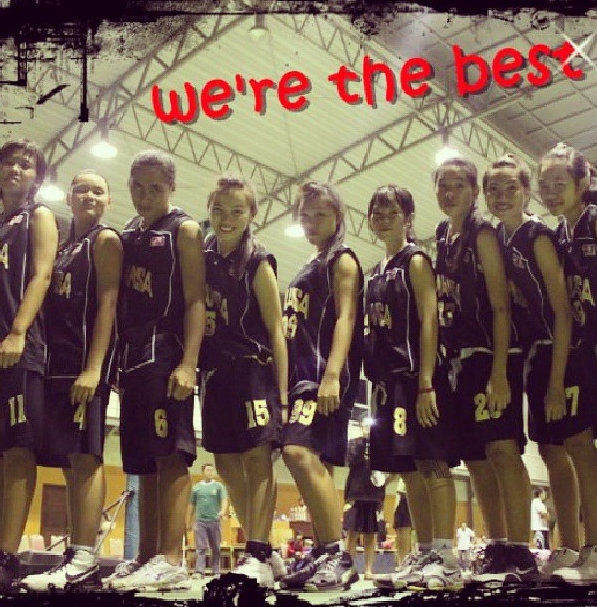 Aprilia Manganang with the team. Photo: Volleywood
"She's very powerful, it's like putting a male in the female division," Gorayeb said.
"Whether she plays or not, it doesn't matter because we will be playing our best here," he added.
While it is unknown whether authorities will grant the Philippines' request, previous gender cases have dragged on over long periods, to the detriment of the athlete involved.
South African runner Caster Semenya, the former 800m world champion, underwent a series of humiliating tests before finally being cleared to compete.
And Indian sprinter Dutee Chand is currently fighting her ban by Indian authorities after a gender test showed up elevated levels of testosterone.
"It's so cruel. God has made me the way I am. I don't want to change anything and I also don't want to give up sports," Chand, 19, told AFP last year.
This is what Page 19 of the FIVB Sports Regulations Handbook (Section 1, Chapter 2) states, Volleywood reported:
6.2 FEMALE PLAYERS' MEDICAL CERTIFICATE
Gender must be attested by the national federations through the birth certificate of the player. Female players may be required to present a valid gender certificate and/or submit themselves to a medical examination in case of the doubt based on medical evidence.
6.3 GENDER VERIFICATION
6.3.1 Gender Verification will not be performed during senior, junior or youth events. Gender verification may be conducted on a case-by-case basis in event of a doubt based on medical evidence.
6.3.2 Competitors' refusal if requested to yield to gender verification controls entails their elimination from the competition.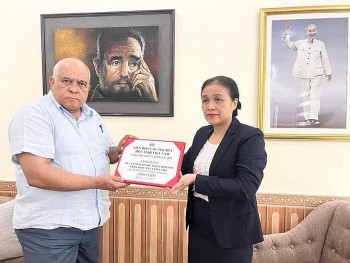 Focus
According to Cuba's News Agency Prensa Latina, on August 16, President of Vietnam Union of Friendship Organizations Nguyen Phuong Nga said that Vietnamese people will always stand by and support Cuba no matter what difficulties our friend is facing.