Indulge in the Butterflies of Love: Romantic Works From Famous Vietnamese Poets
This Valentine's Day, woo your significant other with love poems by Xuan Quynh, Xuan Dieu, and Ho Xuan Huong. Passed down through multiple generations, their poetry still touches the heart and soul.
When discussing the intricacies of love, Vietnam's top poets often rely on the imagery of their homeland's natural beauty. Epic coastlines, fragrant spring days, and tantalizing fruits symbolize a deeply romantic connection between two lovers. Despite being from different ages and backgrounds, the poetry of Xuan Quynh, Xuan Dieu, and Ho Xuan Huong celebrates love as both a powerful force but also as something delicate and worth treasuring, much like a fragile ecosystem.
For this Valentine's Day, meet your lover under the cool shade of the banyan tree and let the romantic words of talented Vietnamese poets set the mood.
"Waves" by Xuan Quynh
Born in 1942, Xuan Quynh, is one of the most prominent Vietnamese female poets of the 20th century. From an early age, she expressed a fascination with the arts. At 14 years old, the Ha Dong native was a professionally trained dancer and performed in venues across the world. Like many creatives, travel at such a young age inspired her to be wiser beyond her years. Xuan Quynh graduated from the Vietnam Writer's Association in 1964 where quickly received praise for her poetry. Three years later, Xuan Quynh would return to the institution to become a member of its executive committee. On a field trip to Thai Binh province, she penned one of Vietnam's most famous modernist poems, "Waves."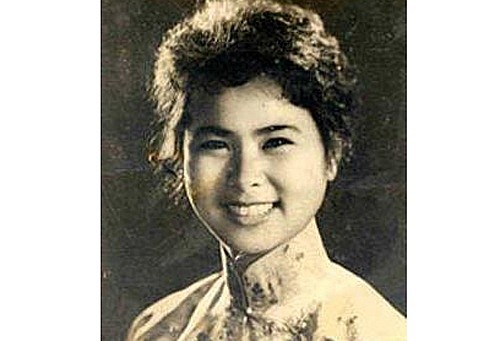 Xuan Quynh and her cheery smile.
Rich in emotion, "Waves" symbolizes mighty, boundless love.
Fierce and gentle.
Loud and silent,
The river doesn't understand itself.
The wave doesn't find itself, until it reaches the sea.
Oh the wave passes,
And the wave to come will be the same.
Hunger for love
Is strong in the heart.
Standing before the waves,
I think of you and me
I think of the great sea.
And I wonder where the waves come from.
The waves must come from the wind.
And I wonder where the wind comes from,
And I wonder
When we will love each other again?
The waves deep in the sea
And the waves on the sea's surface
Long for the shore of the sea
Day and night the waves can't sleep
As I can't sleep, even in dreams.
Because of my longing for you.
When I go to the North,
Or to the South.
When I go anywhere, I think of you.
My only direction.
Out in the great sea
Thousands of waves are pushing,
Which one never reaches the shore
Even miles and miles from home ?
Life is so long,
Years and months go by
Like the sea, life is endless.
Clouds fly to the distant horizon.
How can I become
Like the hundreds of thousands of small waves
In the great sea of ​​love
And lap forever against your shore?
By comparing the endless crashing waves to love, the feeling takes on a more eternal meaning. Xuan Quynh points out there is no point of origin for waves (ex. The waves must come from the wind. And I wonder where the wind comes from?). It's as if these strong feelings were always a constant within her, waiting to be unleash in a flood of passion. Time passes but waves still lap against the shore and Xuan Quynh's love remains.
Xuan Quynh and her growing family were tragically killed in a car accident in 1988. However, her words are still meaningful to the Vietnamese as her poetry is still taught in literature courses across the country. In fact, "Waves" was part of the nation's high school graduation exam in 2021.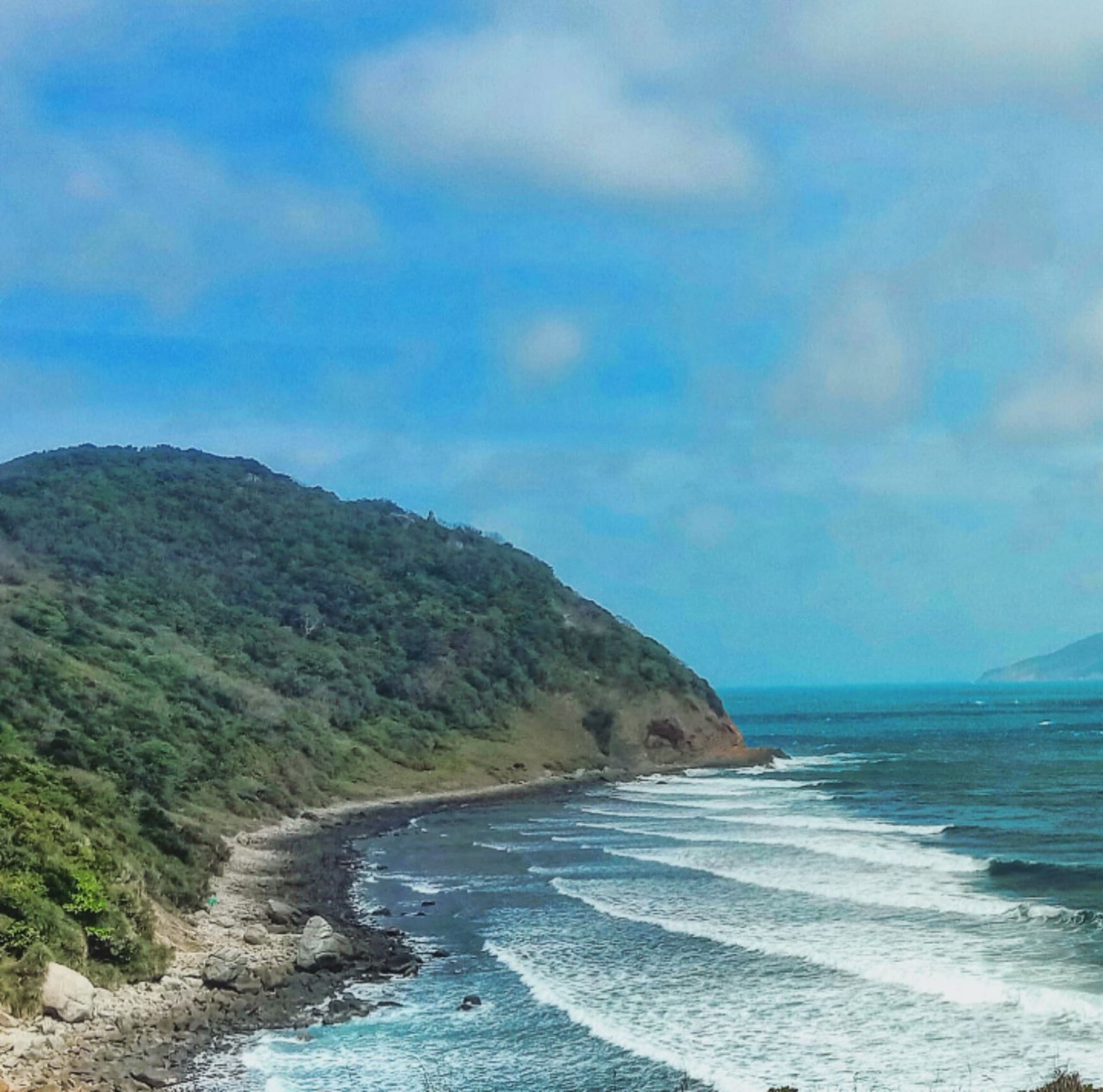 The romantic coasts of Vietnam provided plenty of inspiration for Xuan Quynh. Photo by Glen MacDonald.
"Haste" by Xuan Dieu
Xuan Dieu is also known as Vietnam's King of Love Poems. The talented writer was a major player in the New Poetry Movement, or Thơ-mới, which began in the 1930s. Growing up under French rule, Xuan Dieu had plenty of exposure to French poetry which differed from the more traditional Vietnamese poetry at the time. This new way of writing, which used the modern Vietnamese alphabet, allowed for more self-expression, allowing for Xuan Dieu's distinctive voice to fully take shape.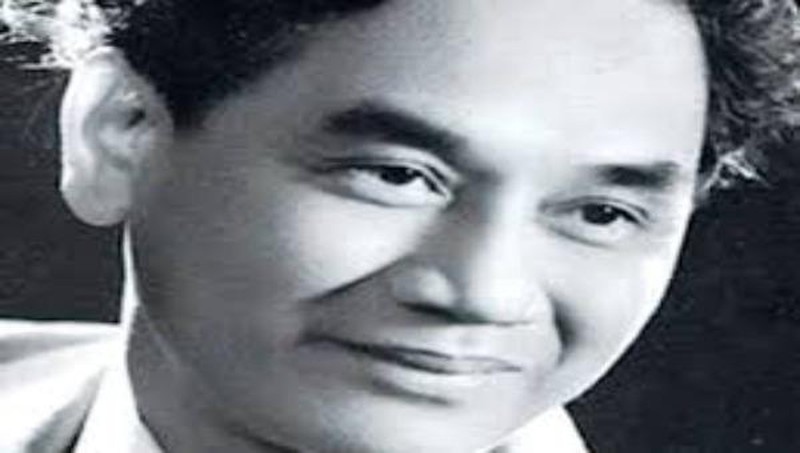 Xuan Dieu, Vietnam's king of love poems.
In 1938, Xuan Dieu wrote "Vội Vàng" or "Haste." The poem conveys two juxtaposing emotions; the sweet bliss of young love and the anxious fear of losing it.
I want to turn off sunshine
So colors cannot fade.
I want to tie the wind up
So scents cannot flee.
From butterflies and bees, here is the honeymoon
Here are flowers of verdant meadows
And leaves of flickering virgin branches
From swallows and orioles, here is the ballad
And here, when light flicks through our lashes,
Every morning, God of Joy knocks on the door,
January is as luscious as a nearby pair of lips
I'm in bliss, but also in haste
I don't need summer heat to reminisce about spring
A coming spring means a passing spring
A blooming spring means an aging spring
Once spring is through, I am over.
My heart is large, but the blessing is limited.
Youthful days are never prolonged.
Pointless to say spring is recurring,
If my youth can never return.
The Earth is here, but I am not,
The longing lingers, and I grieve.
Days are redolent of partings
And the mountains echo farewells
The lovely wind whispers with leaves
Does she resent that she has to fly?
Buoyant birds just stop twittering,
Fearful of waning times ahead?
Never, oh never again.
Hurry up, colors have yet to pale.
I want to embrace
All the fresh, burgeoning lives
I want to haul wandering clouds and swerving wind
I want to indulge in the butterflies of love
I want to garner in an ample kiss:
My homeland, my trees, and budding grass
Dazed by fragrances, full with light
Sated with the prime of youth
Dear Blushed Spring, I want to bite you
While written almost a century ago, the poem reflects on a tension still felt by lovers today. Romantic feelings at young age have the ability to both inspire and terrify. While life at that time may be delightful, there is a creeping fear of losing the charms of youth. Thankfully, Xuan Dieu prescribes a simple remedy in his writing; spend time with your lover, enjoy the moment, and "indulge in the butterflies of love."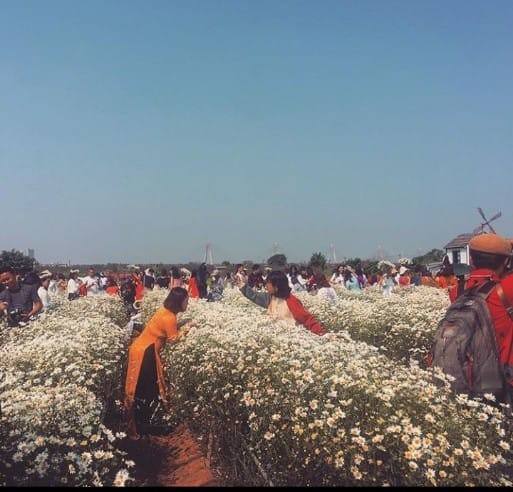 Enjoying a blissful spring day in Hanoi. Photo by Glen MacDonald.
"The Jackfruit" and "Day and Night" by Ho Xuan Huong
Before the 20th century, themes of love were quite rare in Vietnamese literature. Ho Xuan Huong, born during the Lê dynasty, is the talented exception. As a single woman, Ho Xuan Huong resisted social pressures and used her writing to advocate for women's empowerment. Unlike the Confucian views of the time, Ho Xuan Huong wrote honestly about relationships, detailing the sexual and sensual nature of love. In fact, Xuan Dieu dubbed her the Queen of Nôm Poetry.
Ho Xuan Huong - the Queen of Nôm Poetry.
Perhaps her poem "The Jackfruit" is her most sexually-explicit.
My body is like a jackfruit swinging on a tree,
My skin is rough, my pulp is thick.
Dear prince, if you want me then pierce me upon your stick
Don't squeeze, I'll ooze and stain your hands.
The double entendre is obvious yet her poem is quite revolutionary for being written at such a conservative time. Instead of painting Vietnamese women as chaste creatures, Ho Xuan Huong's sex-positive writing portrays them with some dimensionality.
The "Queen of Nôm Poetry" does not only write about erotic themes. In another poem, "Day and Night," Ho Xuan Huong displays her talents for sensual writing.
Peekaboo we used to play;
my hands covered my face,
your hands covered your face,
incredible, there we were gone.
That is what we play now, your
hands on my face and my hands
on your eyes. Incredible
how we disappear into each other.
In only a couple of words, Ho Xuan Huong is able to showcase the cozy intimacy of simply being with one's lover. Be it over a meal, sitting together on a park bench, or lying in bed without a care in the world, spending time with your sweetheart can feel like the ultimate disappearing act. To escape the hectic nature of the modern world, you only need to look into the eyes of your partner and feel the warmth of their loving body.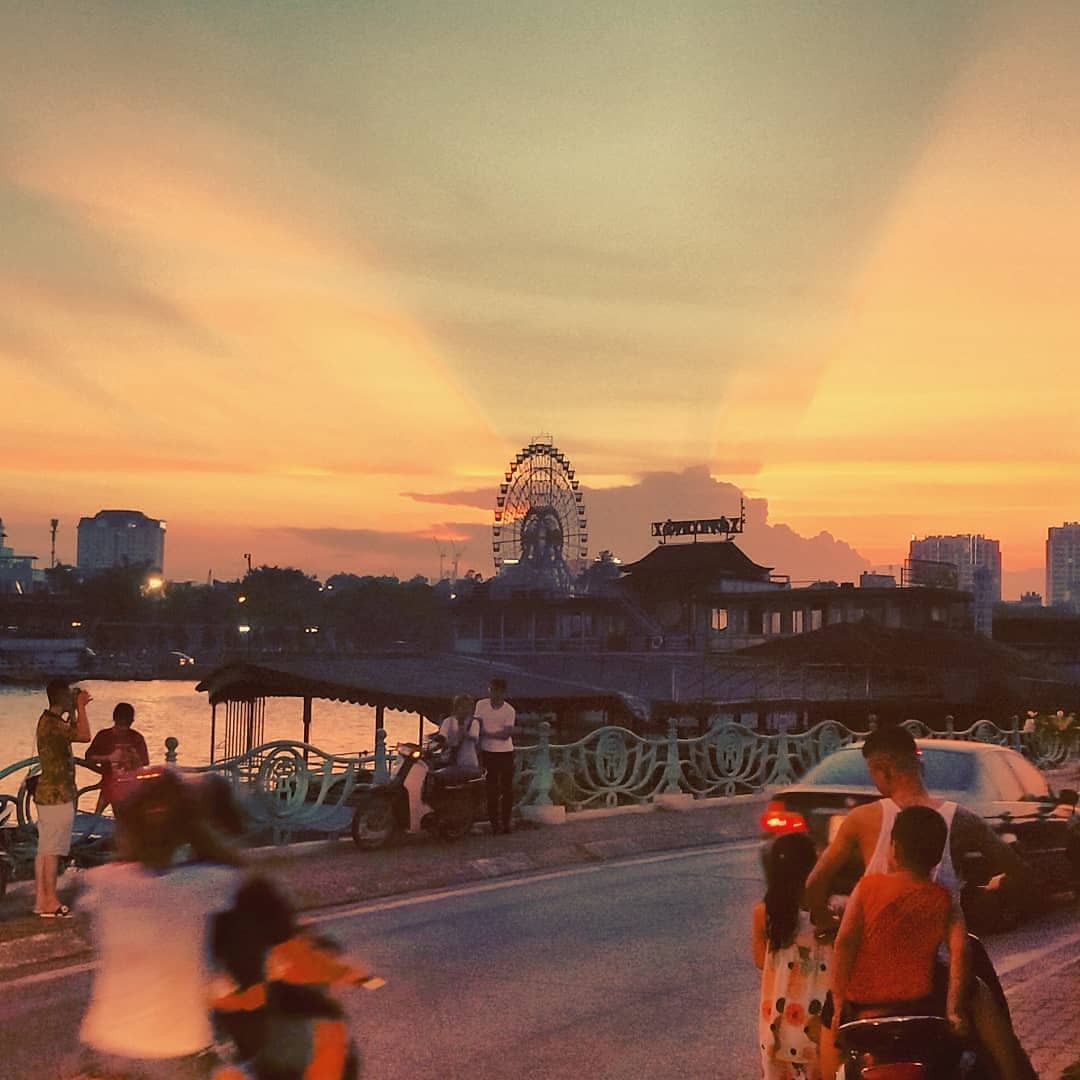 Lovers in Tay Ho admire each other under a heavenly sunset. Photo by Glen MacDonald.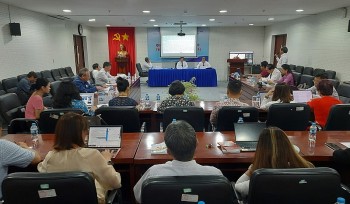 Friendship
The Vietnam - India Friendship Association's Ho Chi Minh City branch, the Ho Chi Minh City Union of Friendship Organizations (HUFO) and the Southern Institute of Social Sciences on March 21 held a scientific seminar themed "Vietnam - India relationship: tradition and present".