Sketches of foodcarts reveal a glimpse into Vietnamese culinary culture
Vietnam has long been famous for its rich and diverse culinary culture. Among the many dishes that capture people's hearts, Vietnamese street food holds a special place in the soul of not only Vietnamese but also foreign food lovers.
A glimpse of Vietnamese street food culture
Vietnamese street food has long been making its name for themselves not only among Vietnamese but also among international friends.
It's not a coincidence that President Barack Obama chose Bun Cha (Kebab rice noodle) to sample on his visit to Vietnam back in 2016.
"There is no better place to entertain the leader of the free world, in my opinion, than one of these classic, funky family-run noodle shops you find all over Hanoi," Anthony Bourdain was quoted by CNN as saying, the food specialist who accompanied and recommended the food to Obama. "Dinner and a beer cost about $6. I'm guessing the President doesn't get a lot of state dinners like this."
In 2017, the Australian Prime Minister got his first taste of Vietnamese bread in Da Nang and gave rave reviews afterward.
The abundance of street foods in Vietnam also makes it a favorite, and affordable choice for many foreign tourists.
Vietnamese street food is diverse and rich. Stretching for over 3,400km across the North, Central, and South, each region has its own unique vendor dishes. With a harmonious combination of taste and color, Vietnamese street food gives diners an unforgettable experience.
Almost street dishes boast fresh taste and use hearty flavors. It makes excellent use of fats, acids, and crunchy vegetables to achieve its desired flavors and textures. More so than restaurants, street food vendors focus on using only fresh ingredients just bought from the local markets every morning.
Most of the time, diners enjoy the street dish while sitting on a plastic stool, or even standing beside the cart. The biggest reason why most people love Vietnamese street food, though, might be the atmosphere. Street food stalls offer a more "authentic" feel, and they are simply more vibrant than indoor dining. Moreover, you will get to see your food made right in place, according to XO Tours.
Below are the sketches of some street carts selling iconic street food in Ho Chi Minh City, southern Vietnam.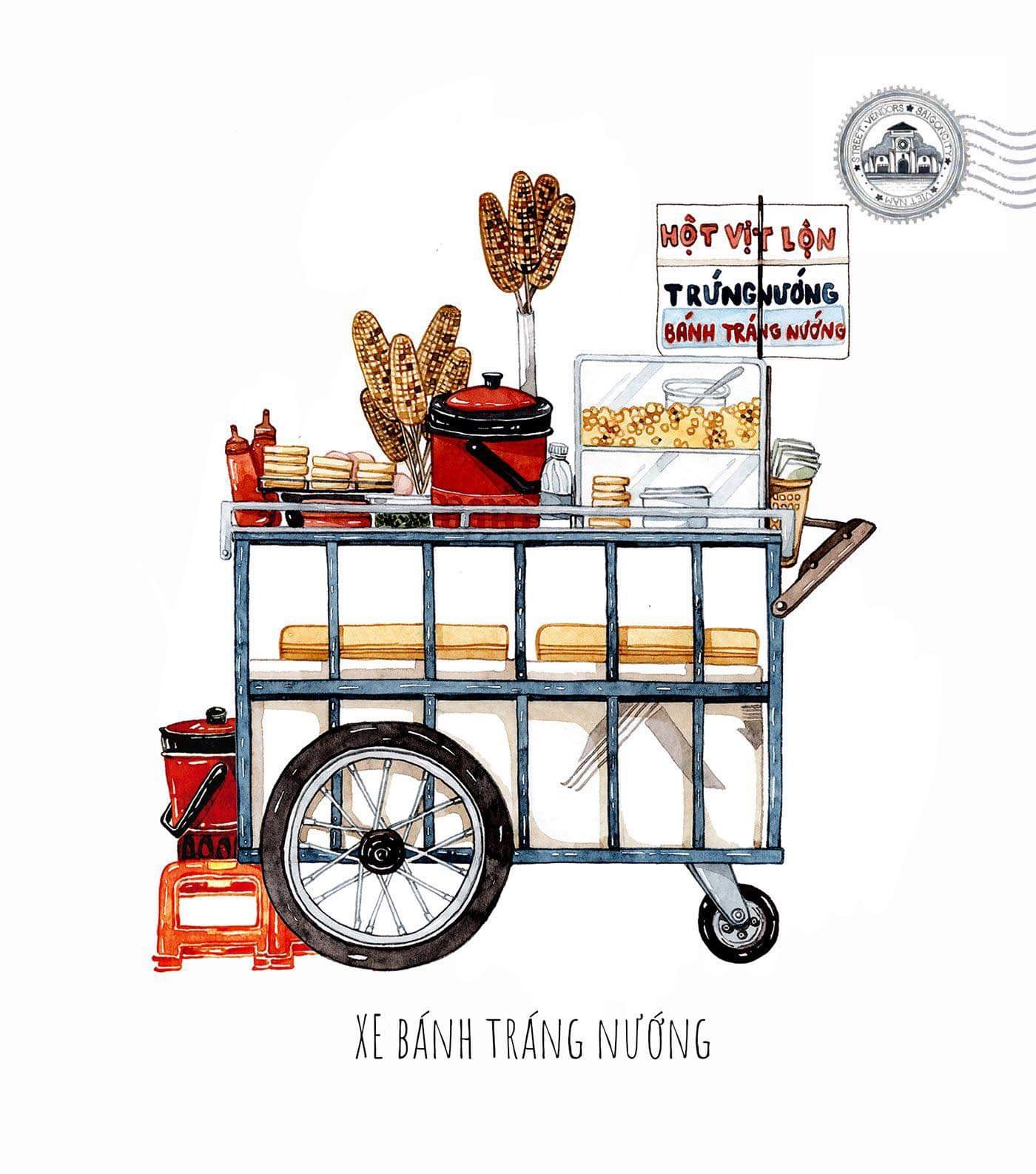 Vietnamese grilled rice paper cart (Photo: Pinterest)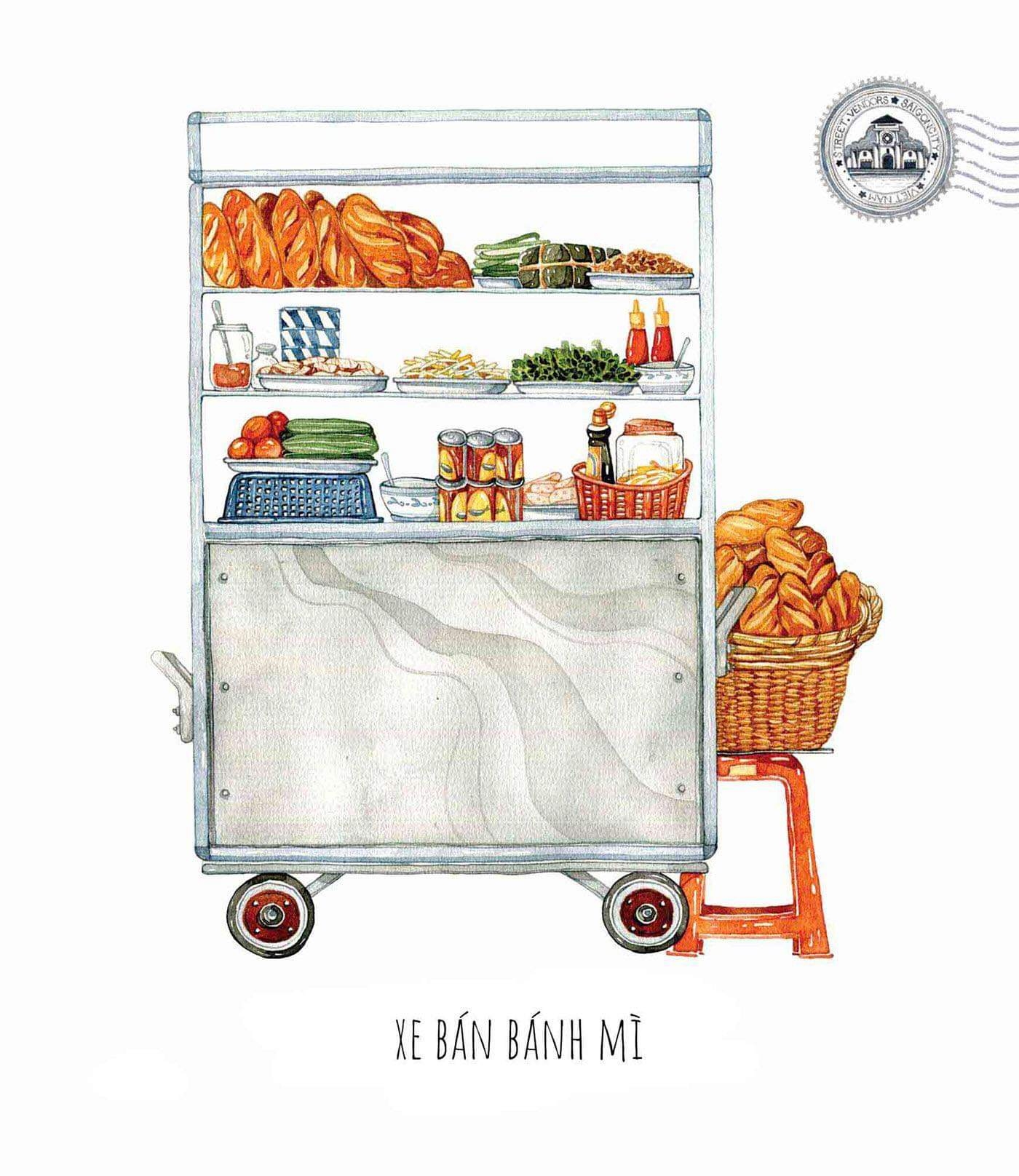 Bread cart (Photo: Pinterest)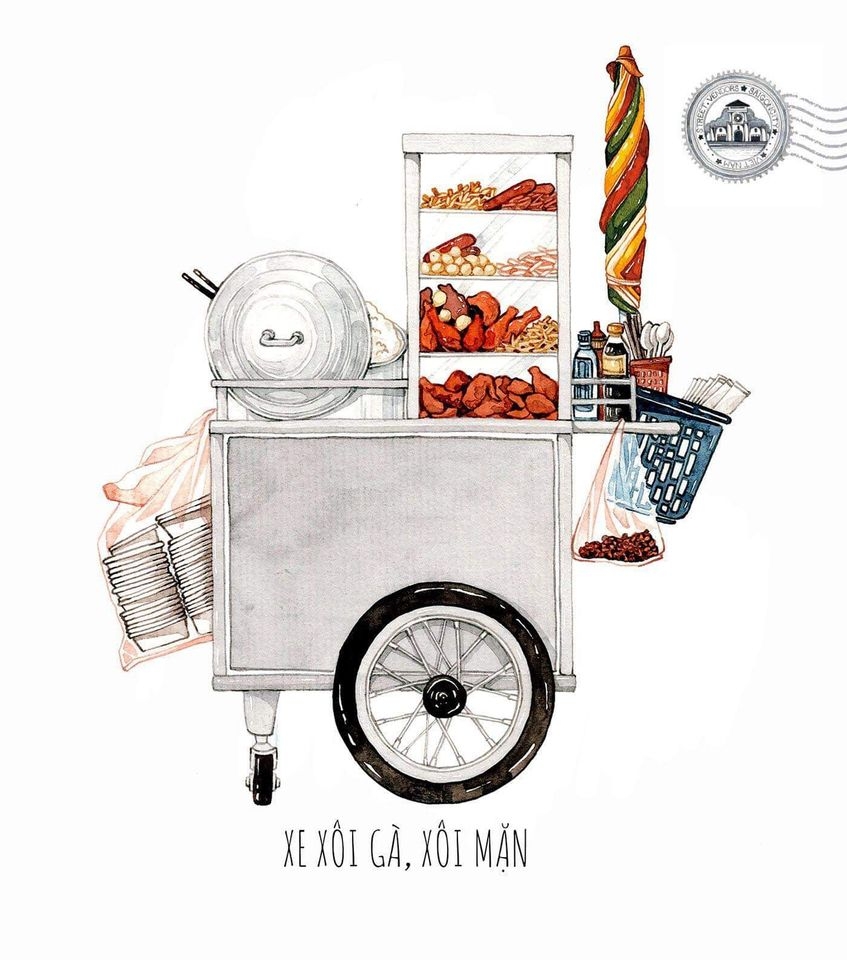 Sticky rice cart (Photo: Pinterest)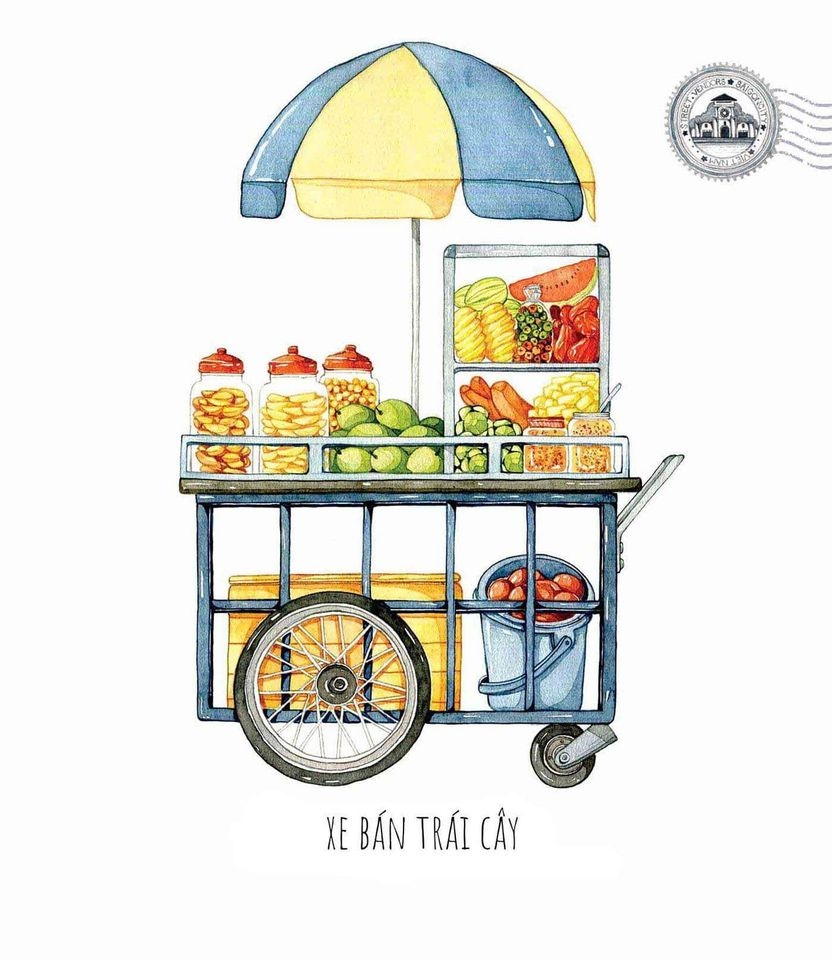 Fruits cart (Photo: Pinterest)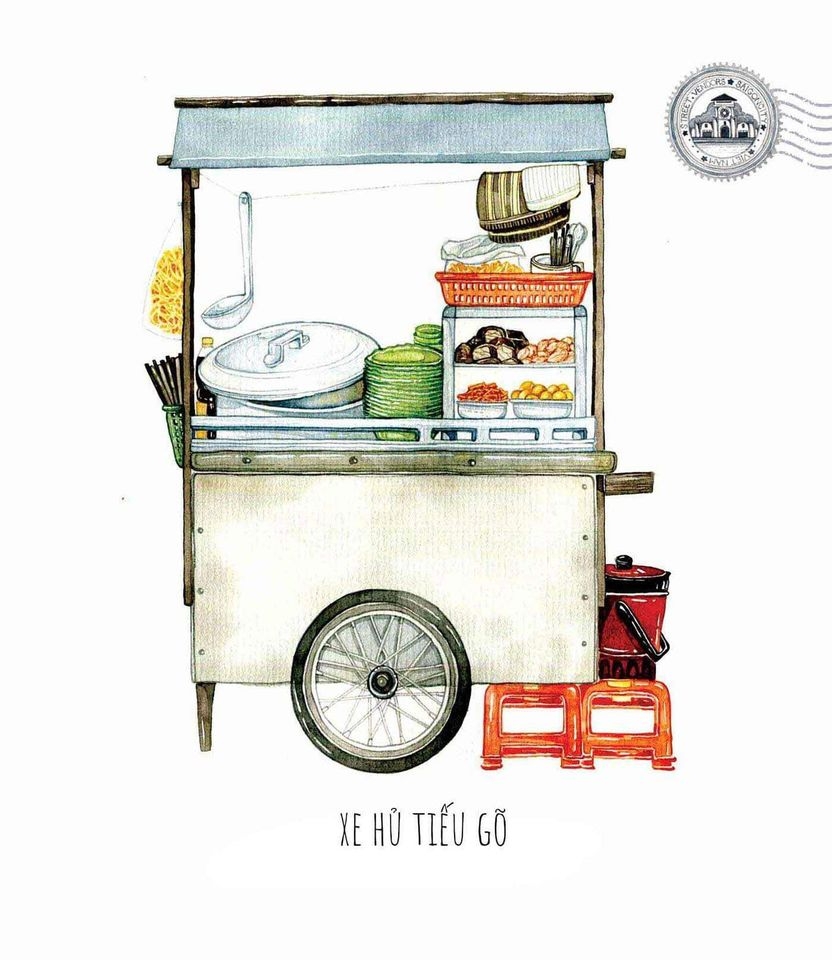 Noodle cart (Photo: Pinterest)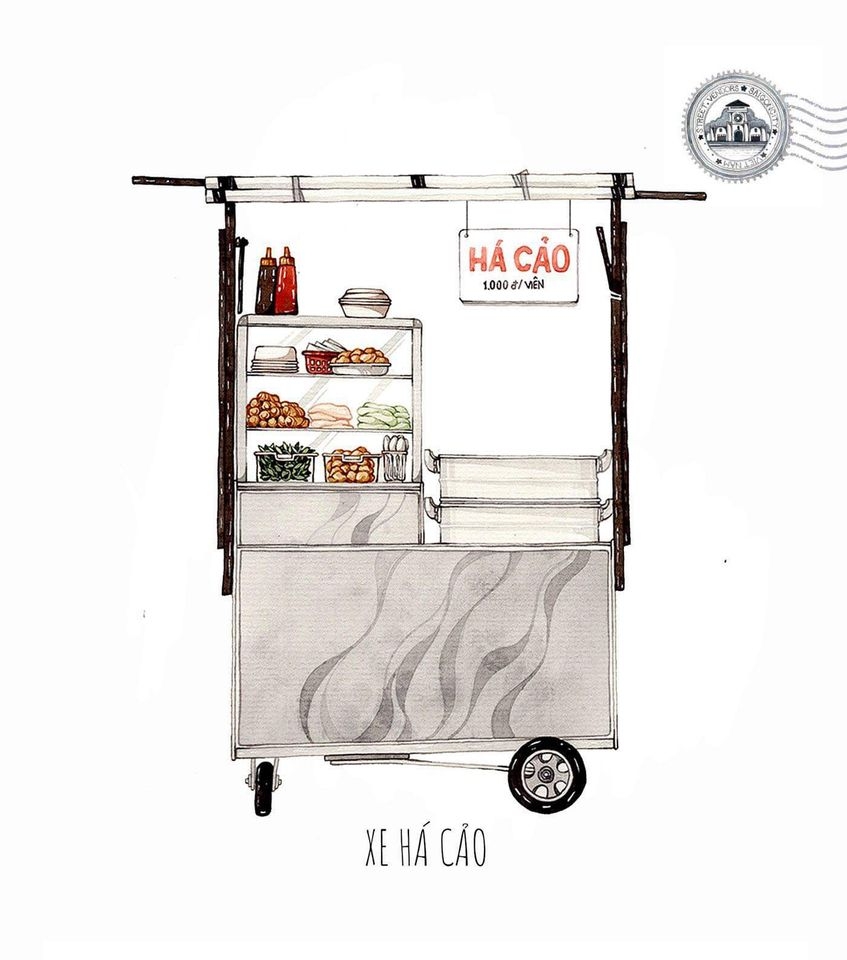 (Photo: Pinterest)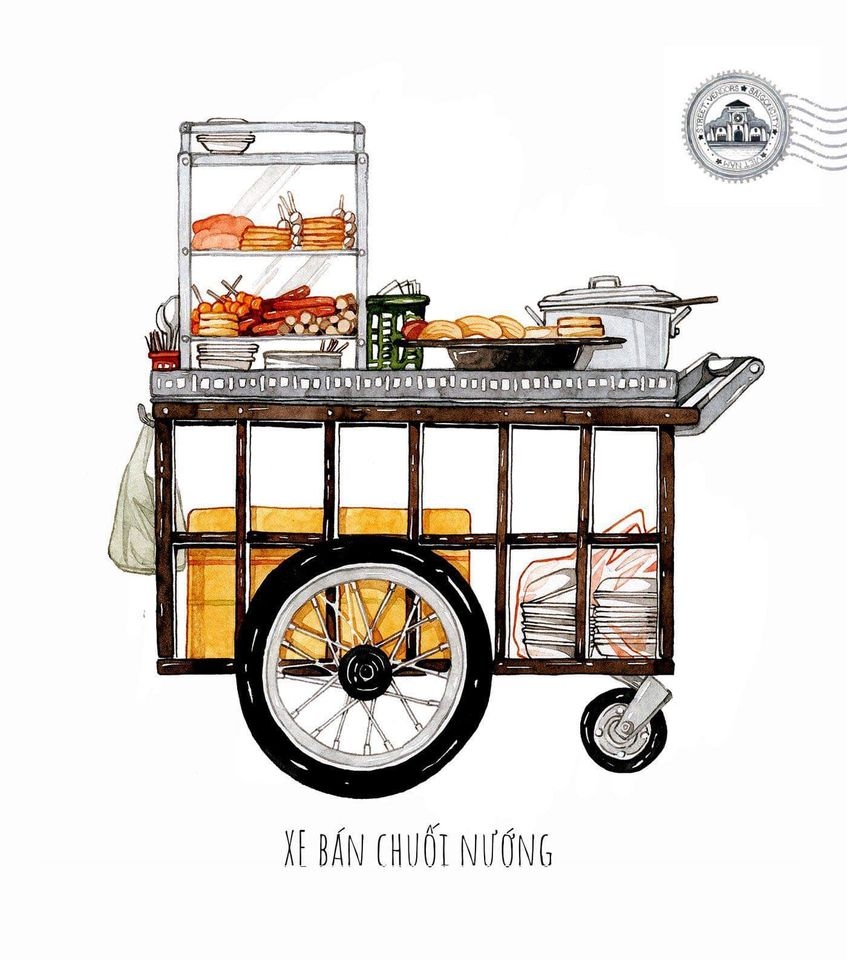 Grilled banana cart (Photo: Pinterest)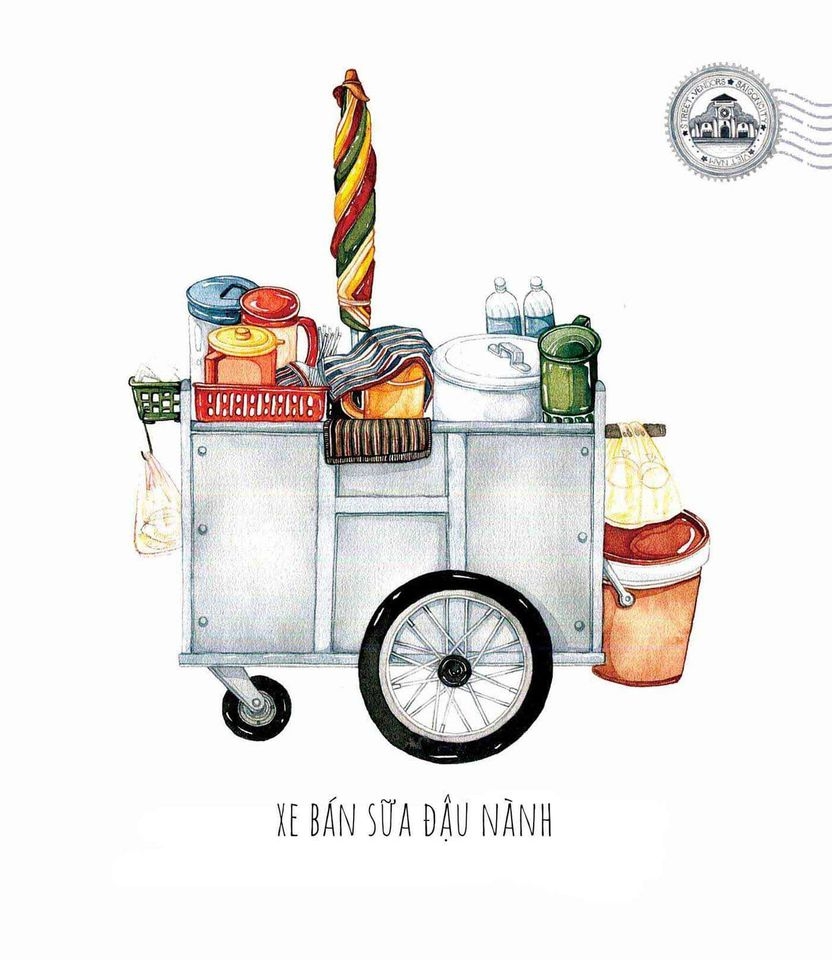 Soymilk vendor cart (Photo: Pinterest)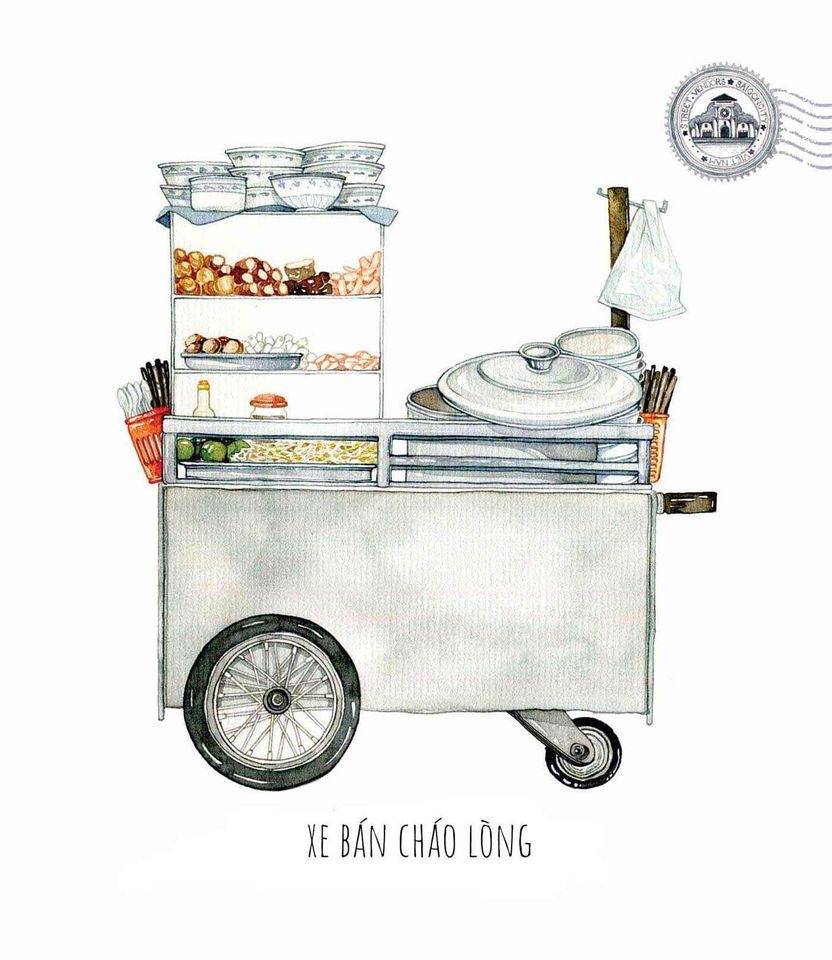 The vendor of pig's tripes soup (Photo: Pinterest)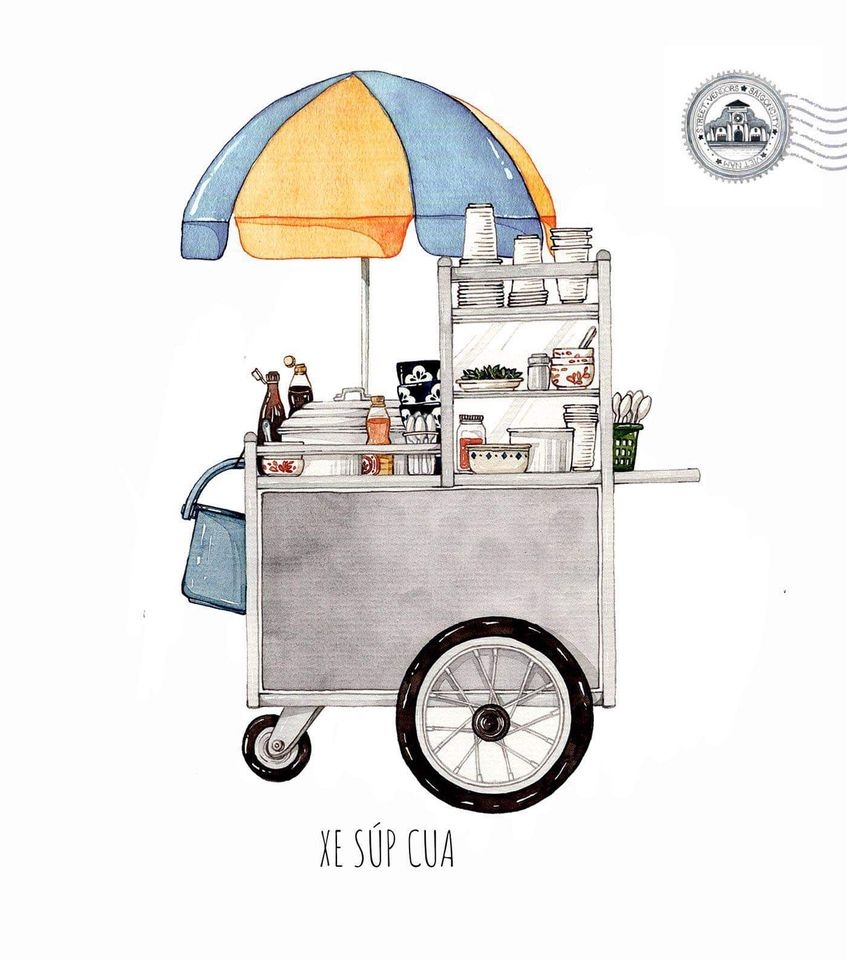 The cart selling crab soup (Photo: Pinterest)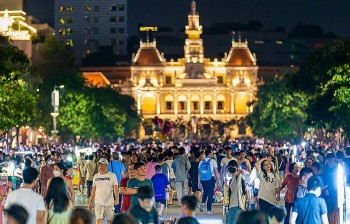 Economy
Vietnam Business & Weather Briefing (August 17): Vietjet offers tickets for Lunar New Year 2023 with super saving prices, reference exchange rate up VND 19 .