Interesting and Beautiful Cafés in Hai Phong Worth Visiting
There are many interesting places and activities for tourists when they come to Hai Phong, including unique cafes. Here are some cafes with delicious drinks, beautiful design, and great views that people can consider visiting.
Flamingo House
Flamingo House is truly a true cafe for stylish girls who like the pink color and cute flamingos. This cafe is decorated with pink as the main color and has a big flamingo as props for you to live a super shimmering virtual life. Flamingo House is a vibrant cafe for stylish girls who like the pink color and cute flamingos. This cafe is decorated with the main pink color and has a big flamingo as props for you to live a super shimmering virtual life. Coming to the shop, visitors will be able to feel the quiet and comfortable atmosphere, the restaurant is very suitable for meeting groups of friends to sip drinks and chat.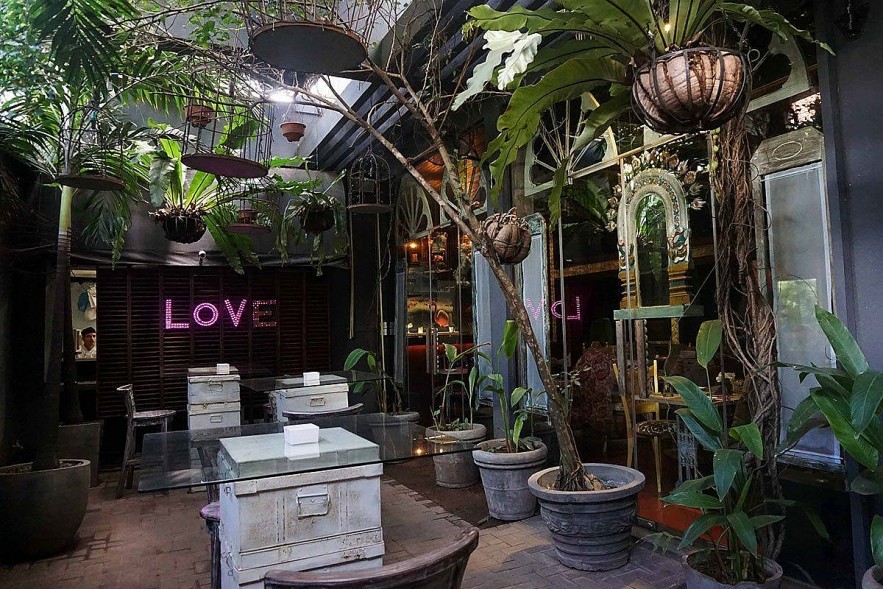 Photo: pinterest
Nha Nam Books N' Coffee
Nha Nam's readers all want a Bookstore that is not only a place to access new and good books but also a comfortable space for bookworms. Nha Nam Books N' Coffee was first deployed in the city of Red phoenix flowers and then spread to Ho Chi Minh City, Da Nang, and Hanoi. A very warm, quiet, and book-filled space that serves extremely delicious drinks at reasonable prices.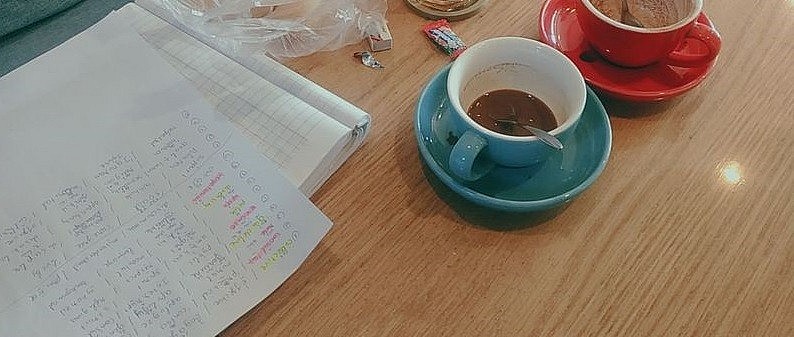 Photo: Foodyvn
Buy Grape Coffee
This cafe is hidden on Quang Trung street. Although this cafe looks ordinary on the outside, when entering the restaurant, it is like coming to another dimension. Visitors will daydream and be nostalgic about their most beautiful memories. Here the drinks are made very well and the staffs are extremely cheerful.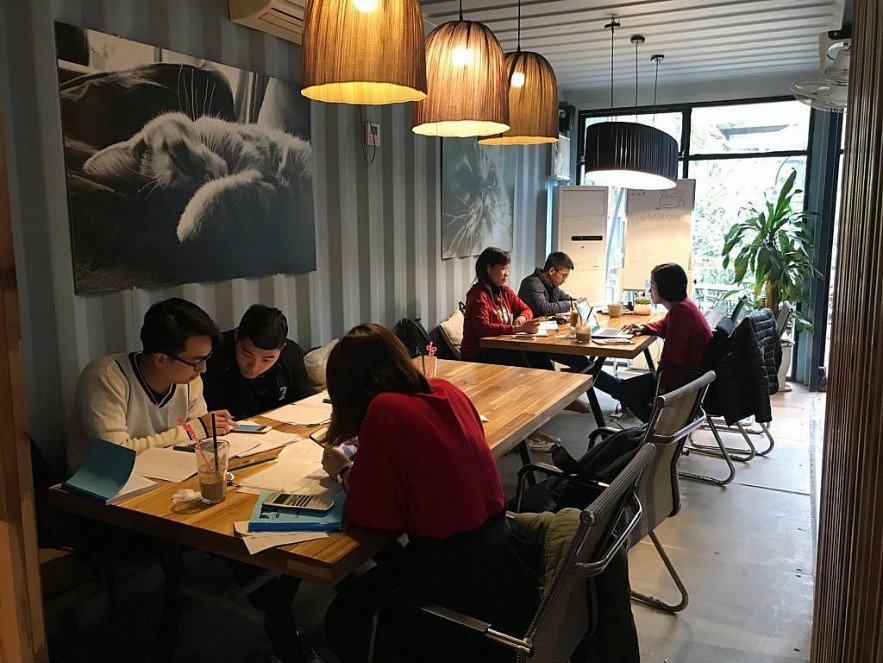 Photo:halotravel
Time coffee
Although it is one of the newly opened cafes in Hai Phong, Time Coffee has captured the hearts of the people here with its stylish interior and romantic atmosphere. Time Coffee has many beautiful shooting angles suitable for female guests to take pictures.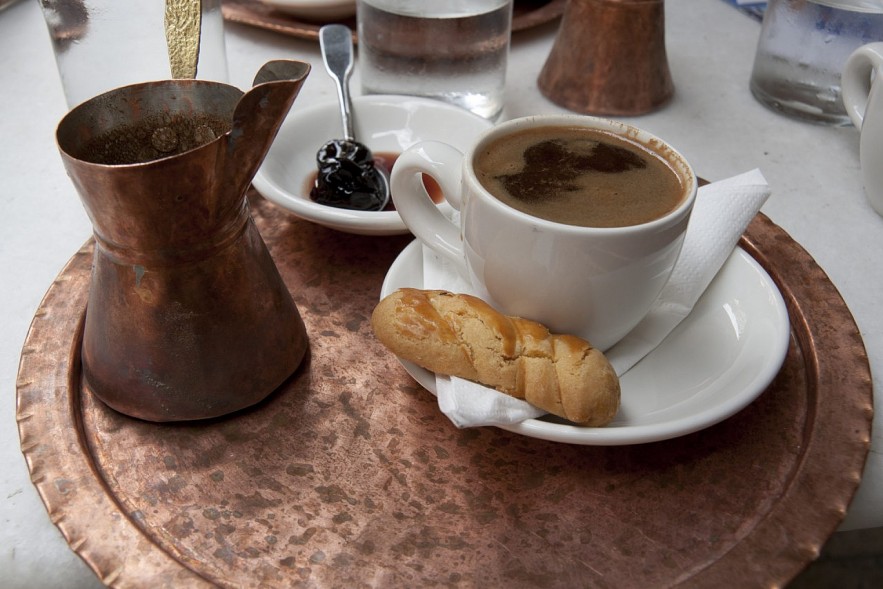 Photo: Poupadou
Oolong Tea & Coffee
At Oolong Tea & Coffee, everything is naturally arranged just enough for customers to feel secure and comfortable as if they were in a second home after a stressful and tiring day at work.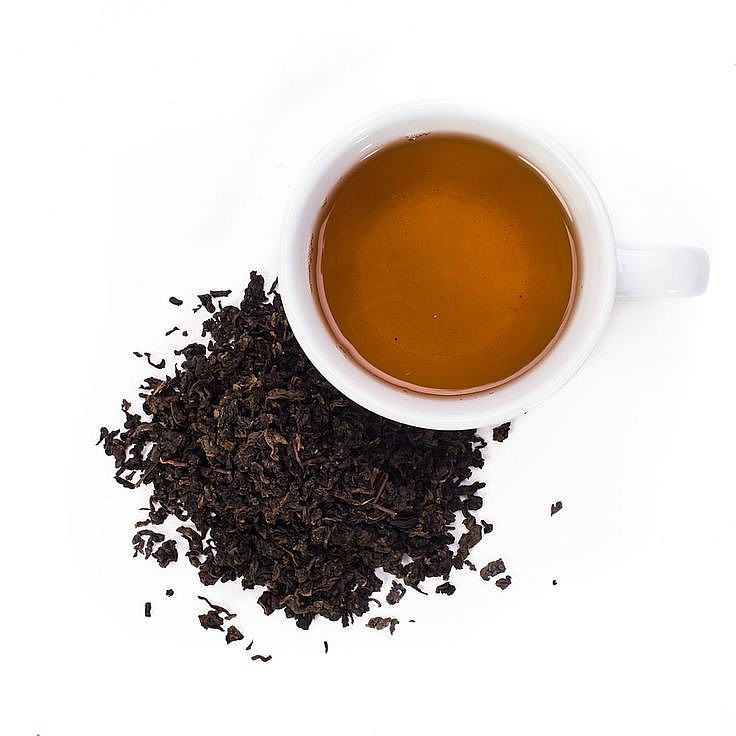 Photo: pinterest
Bac Viet Coffee
Offering a distinct and outstanding beauty among the romantic cafes in Hai Phong, Bac Viet Coffee is decorated in military style, reminiscent of the heroic years of the nation. Coming to North Vietnam, customers will be able to see the old memorabilia collected by the owner himself from all over the world. From antiques like drinking mugs and military backpacks to kerosene lamps, fans, and typewriters.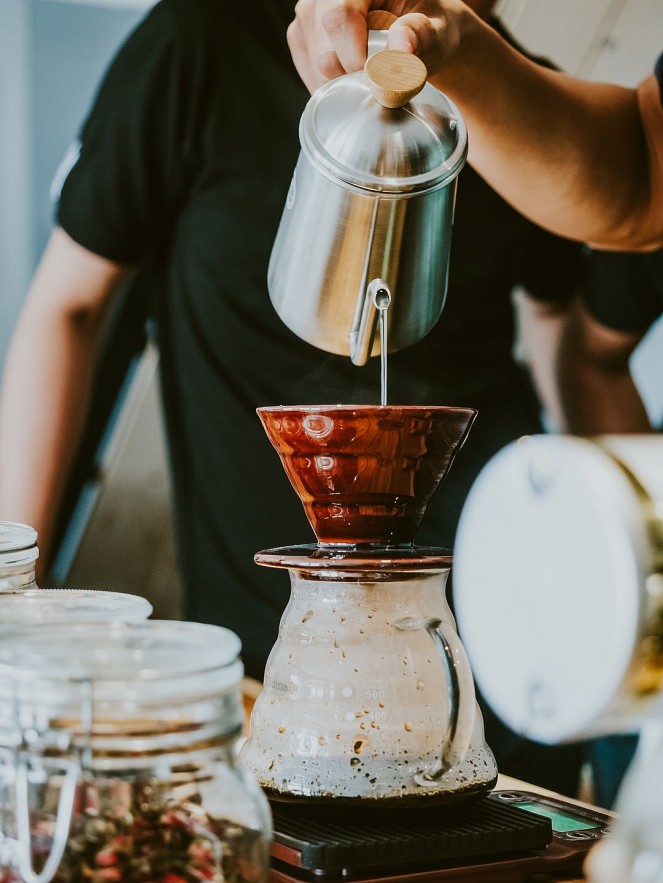 Photo: unsplash
Cong Café
Cong Ca Coffee is a famous coffee chain in Hanoi thanks to the Vietnamese standard coffee flavor that captivates many people. As soon as it entered the Hai Phong market, Cong Ca Coffee received a warm welcome from the young people of the Port. Cong Café is famous all over the world thanks to its bold space for Vietnam of the past, the interior decorations from the oil lamp, the stool, and the radio, all recalling the country's arduous past. . This is a cafe with a beautiful view in Hai Phong, ideal for chatting with friends, working, relaxing or "virtual living".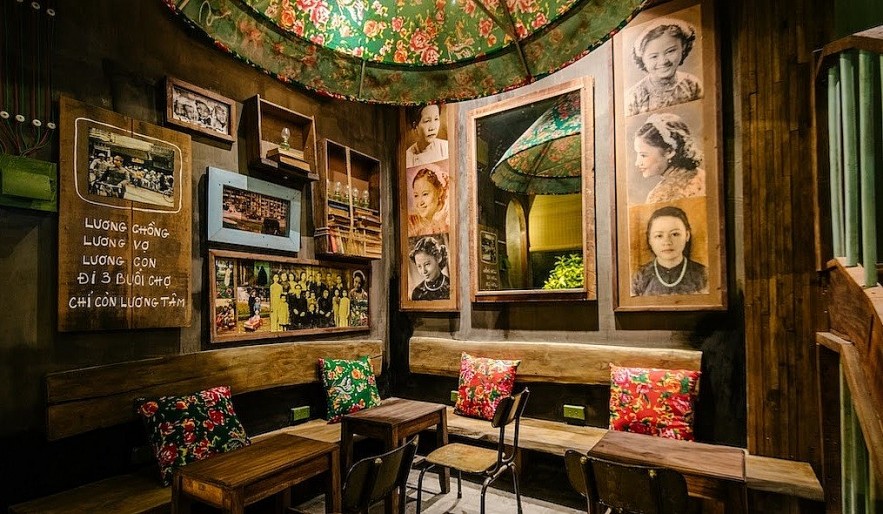 Photo: thesmartlocal
Mats Coffee
Mats Coffee is a beautiful little cafe located deep in Ho Sen street. The shop has many trees and uses glass to create a cool feeling, natural light can shine inside. This cafe is located next to a large lake, so whether sitting in a cold room or outside in the garden, customers can enjoy the sparkling lake view. If customers come to Mats Coffee during the day, they can enjoy the beautiful view of trees and lakes. At night, Mats becomes fanciful and shimmering with golden lights.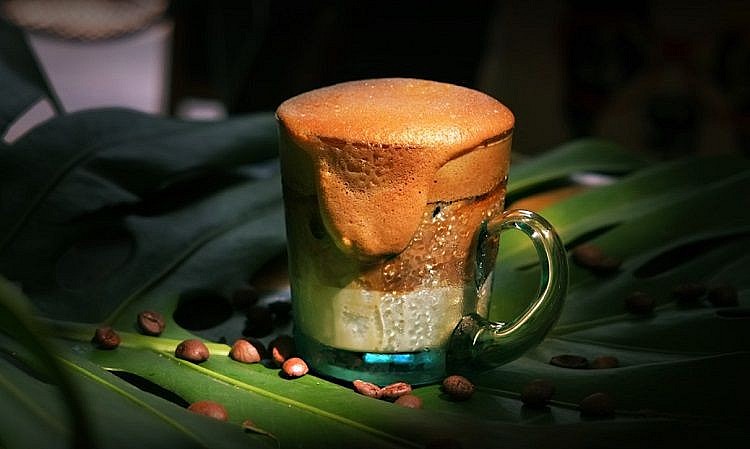 Photo: Cuoi Tuan Cua Tuoi
Classe Coffee n Books
Coming to Classe Coffee n Books, customers will enter a gentle and relaxing space, a suitable place to relax with a cup of coffee and a book. Classe has many beautiful little corners to help you take sparkling pictures. Classe Coffee n Book is the perfect place for those of you who want to find a quiet space to enjoy captivating books.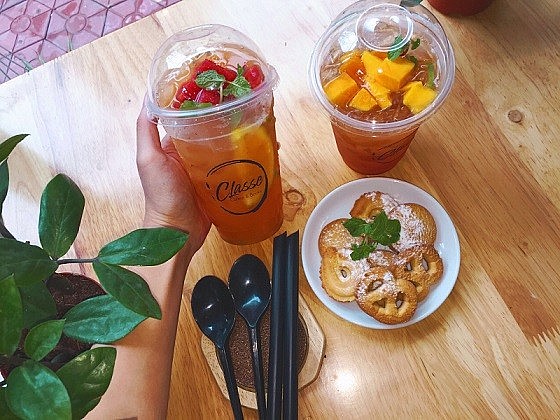 Photo: toplistvn
No.1986 Cafe
Like an ancient castle located on Dinh Tien Hoang Street, No.1986 Cafe is even more sparkling when the golden lights are lit at night. The space inside the 3-story restaurant is extremely spacious. Each floor has different ways of arranging tables and chairs to create privacy, and not noisy. Wooden tables and chairs in brown tones and light create a classic vintage look. This cafe also has a skylight that creates a light-absorbing effect as well as a space with many trees so customers do not feel cramped.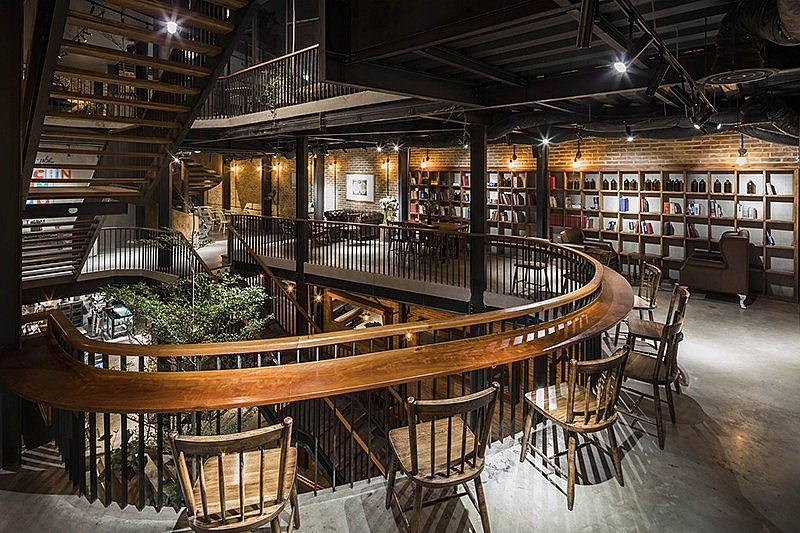 Photo:itdang2009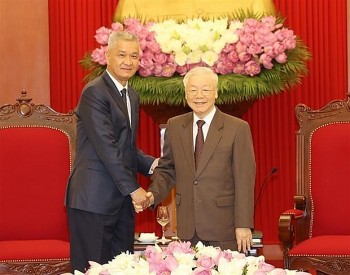 Friendship
Anouphap Tounalom, Secretary of the Lao People's Revolutionary Party (LPRP) Central Committee, and Secretary of the Party Committee and Chairman of the People's Council of Vientiane is conducting a visit to Vietnam.